It's time to start putting your makeup on like the expert you've become. While fingers do make excellent tools, they're not nearly as precise, delicate, or hygienic as your forgotten set of makeup brushes. We're sure you have some questions — the world of brushes can be hard to navigate. Do you really need both a stippling brush and a foundation brush? How do you use a fan brush? We're here for you! We've broken down some of the more popular brush options (and a few you may not have heard of). So take a deep breath, and read on!
Concealer Brush
Like the name suggests, this short, flat brush is ideal for blending concealer. Pro tip: use it to layer powder and cream formulas when masking a particularly pesky pimple.
Chantecaille Concealer Brush [1] ($35)
Fan Brush
The fan brush actually has a bunch of uses, but it's mainly used to apply bronzer and blush — especially around your hairline and under your cheekbones. You can also use your fan brush to to apply your favorite face mask or sweep away fallen eye makeup without making a mess.
Laura Mercier Fan Brush [2] ($30)
Eye Blending Brush
You know those gorgeous eye looks you covet on Pinterest that are created by blending five different shadows? This is the brush behind it. Layer on your different hues, and then use it to help the colors mesh seamlessly.
Elle Cosmetics Makeup Blending Brush [3] ($12)
Kabuki Brush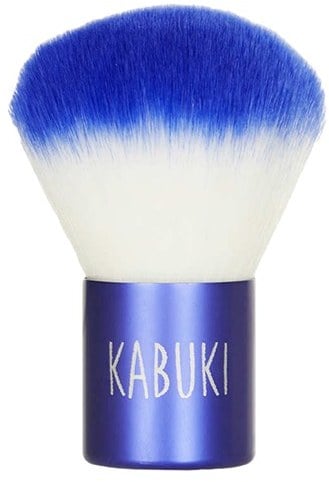 This short and stout minibrush is perfect for buffing setting powder or mineral foundation onto your skin. Use it in circular motions for the best results.
Topshop Kabuki Brush [4] ($16)
Smudge Brush

That smoky eye you've always coveted? This brush helps you achieve it! It's smaller, more concentrated bristles help to control the pigment better than other shadow brushes.
Hourglass No. 11 Smudge Brush [5] ($26)
Angled Eye Brush

This angled eye brush is typically used for precise gel liner application, but you can utilize it in other ways, too. Get a bold brow look by sketching a white pigment around your arches and then blending it in to make them stand out more.
MAC Small Angle Brush [6] ($20)
Powder Brush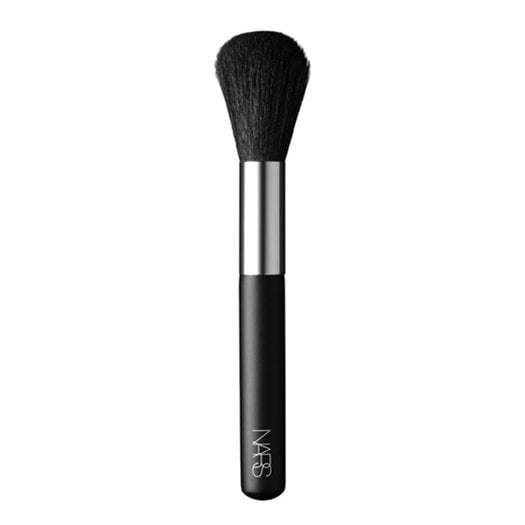 We're sure you already have one of these brushes in your makeup arsenal, but if you don't, you should. The flat top makes it ideal for applying virtually any powder.
Nars Loose Powder Brush [7] ($52)
Blending Brush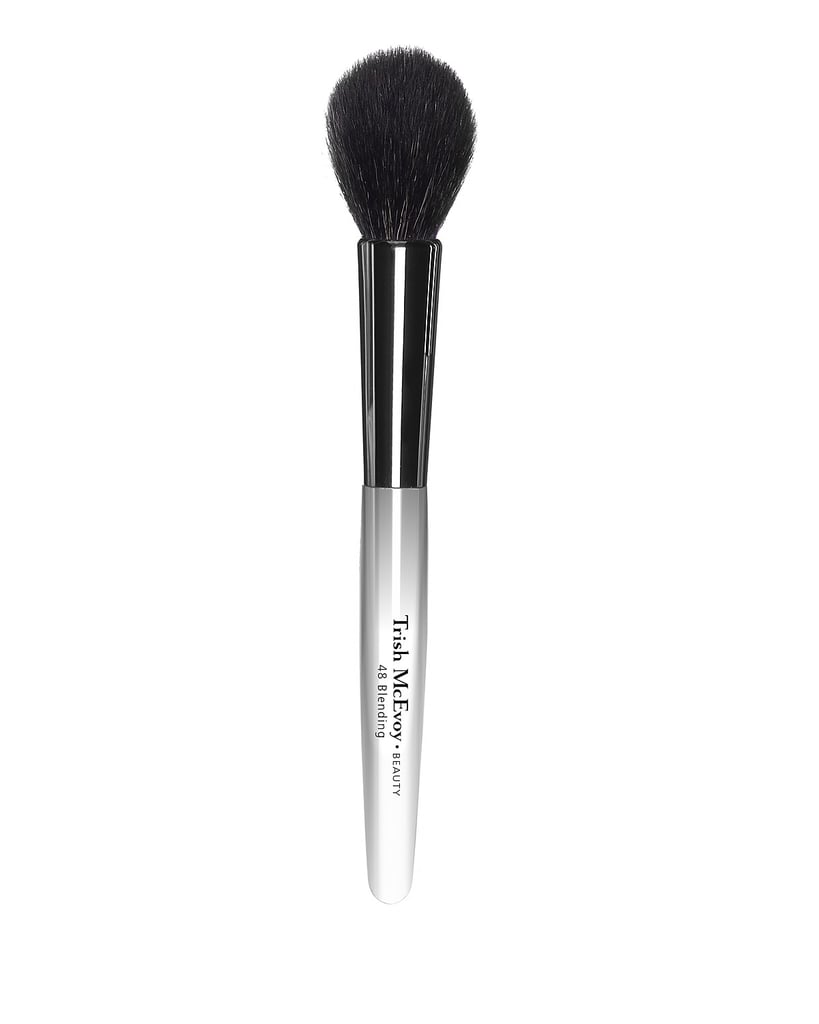 After you've applied your blush and your bronzer, you want to blend them. A round-top blending brush is clutch for this. It's also great for applying highlighter powder.
Trish McEvoy Blending Brush [8] ($47)
Brow Brush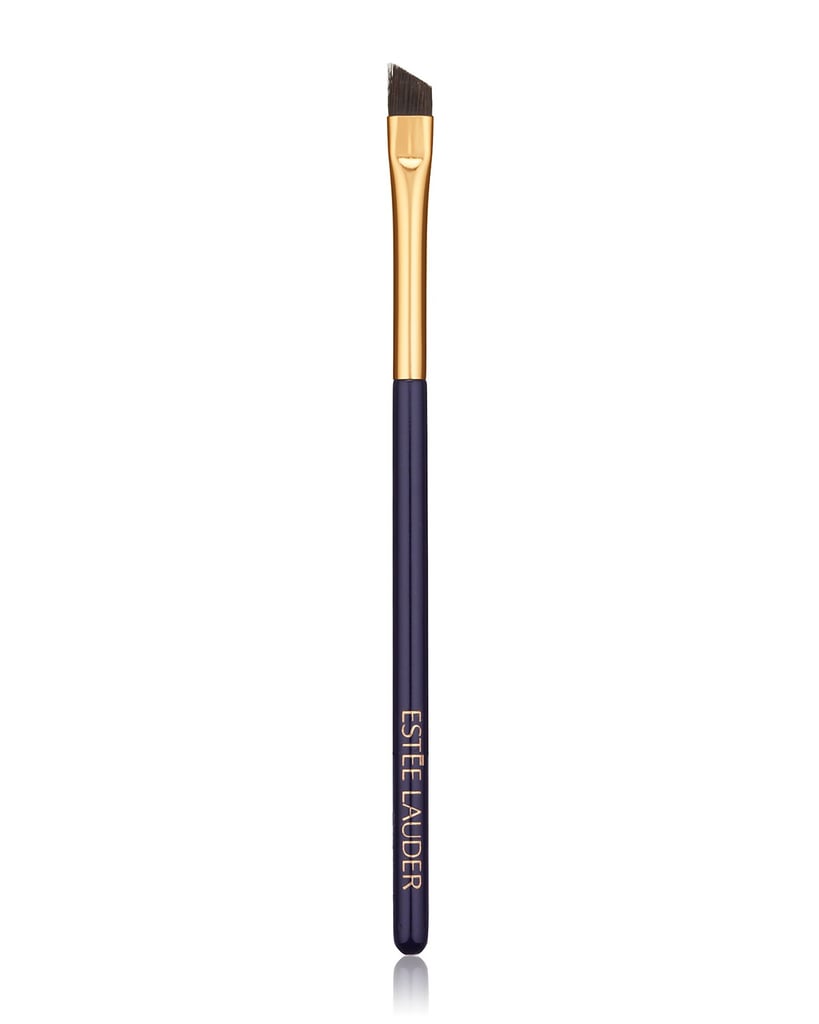 If you're dying to nail the bold brow trend [9] but have a sparse set of arches, then the brow brush is essential. Dip it in some pigment and then gently guide it over your brows, making them more filled-in and gorgeous.
Estée Lauder Eyeliner and Brow Brush [10] ($25)
Foundation Brush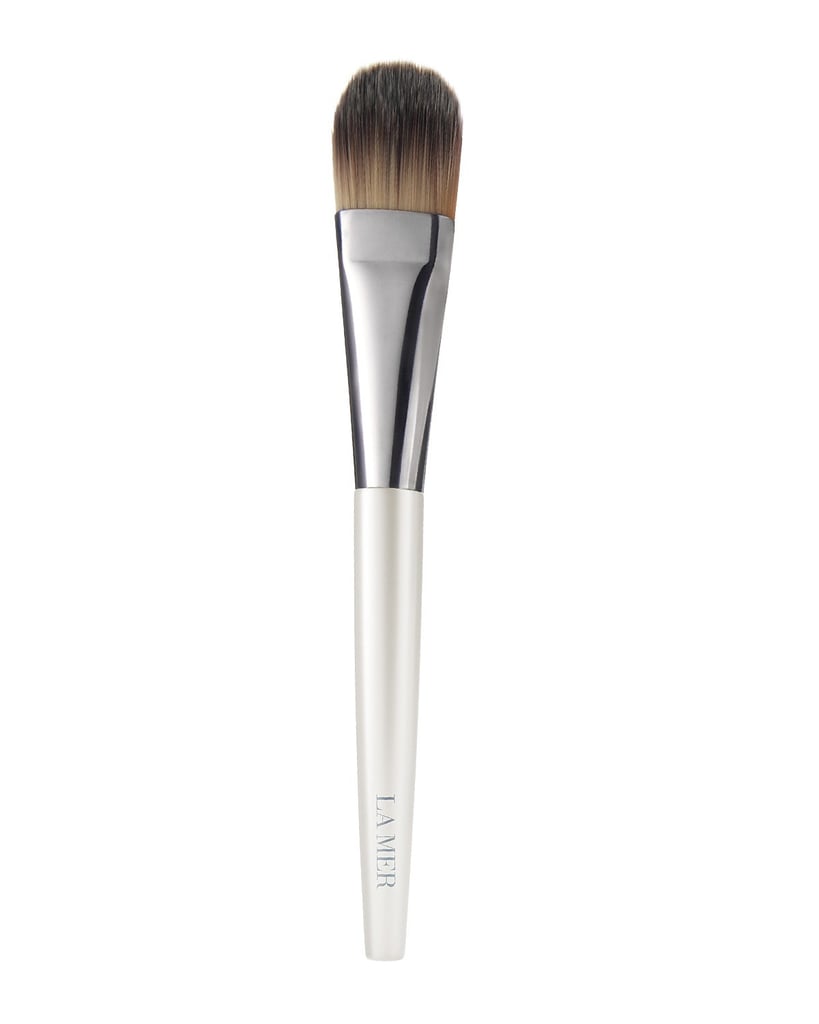 The most tried-and-true way of applying foundation is with a brush like this. The flat and wide shape helps guide the product easily. Bonus: it's a great way to sketch out cream bronzer for easy contouring.
La Mer The Foundation Brush [11] ($40)
Spoolie Brush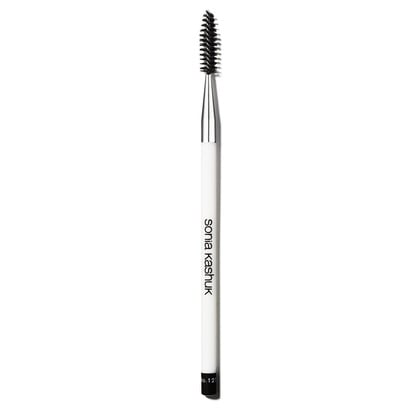 Even if you don't have time to fill in your brows, brushing them with a spoolie brush will make them instantly groomed. It's also great for distributing pigment once you've applied it to your brows and for getting clumps out of your lashes after you apply mascara.
Sonia Kashuk Spoolie Brush [12] ($2)
Angled Eyeliner Brush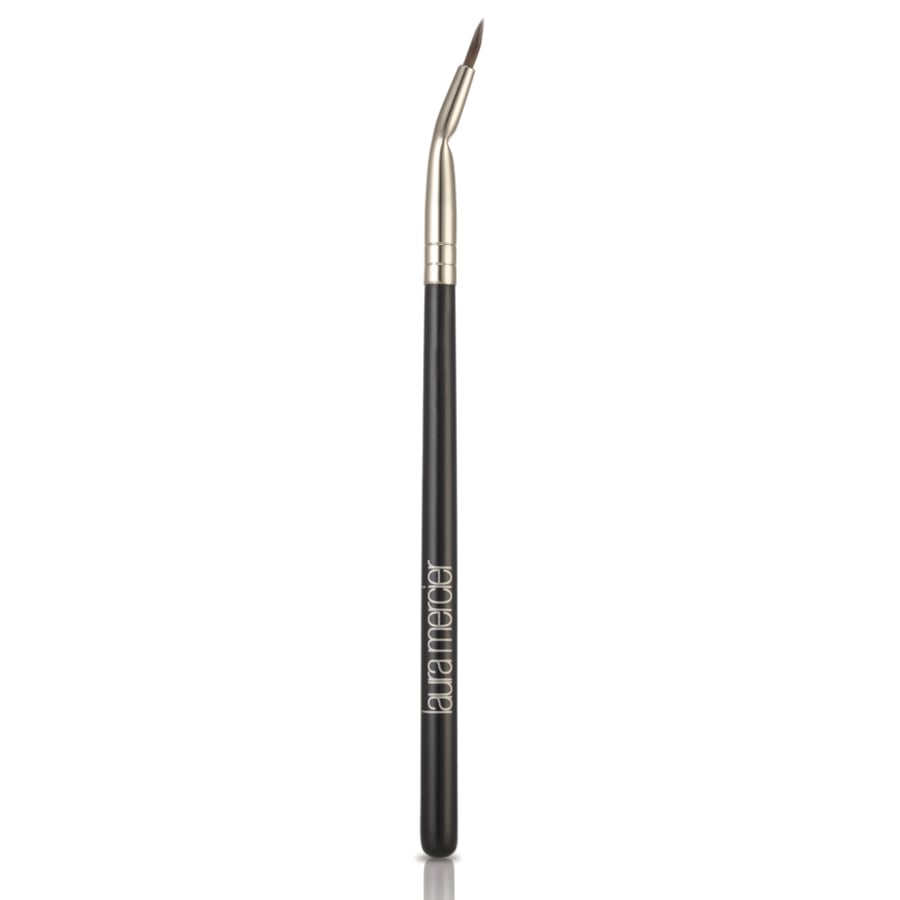 Gel liner can be tricky, but an angled brush is like training wheels for a beauty novice. It helps you control the angle and thickness of your line so you don't smudge it.
Laura Mercier Angled Eyeliner Brush [13] ($20)
Eye Shadow Brush

The easiest way to apply shadow to your lids? With the eye shadow brush — a must-have tool for your makeup kit.
Lancome Large Shadow Brush [14] ($30)
Brow Brush and Comb

Kill two birds with one stone with your brow brush and comb. Use the bristles to keep your eyebrows in check and the brush to comb out your lashes. The comb can also be used to brush up your brows when they're in need of a trim.
Vincent Longo Brow Brush and Eyelash Comb [15] ($10)
Flat Brush

If you want to get supercut cheekbones, then you'll love the flat-top brush. It has some serious edges to help get under the nooks and crannies of your cheeks. Hello, Kim Kardashian [16]!
Make Up For Ever Medium Body Brush [17] ($36)
Lip Brush

If you want bold lips [18] that last all day, apply your color with a brush. It helps distribute the hue evenly and thinly, so it doesn't blot off so easily.
Kanebo Sensai Lip Brush [19] ($26)
Angled Powder Brush
For powder bronzers, reach for a fluffy, bristle brush to contour. It's also great for sweeping product down your nose and around your hairline.
Marc Jacobs The Blush Angled Brush [20] ($38)
Stippling Brush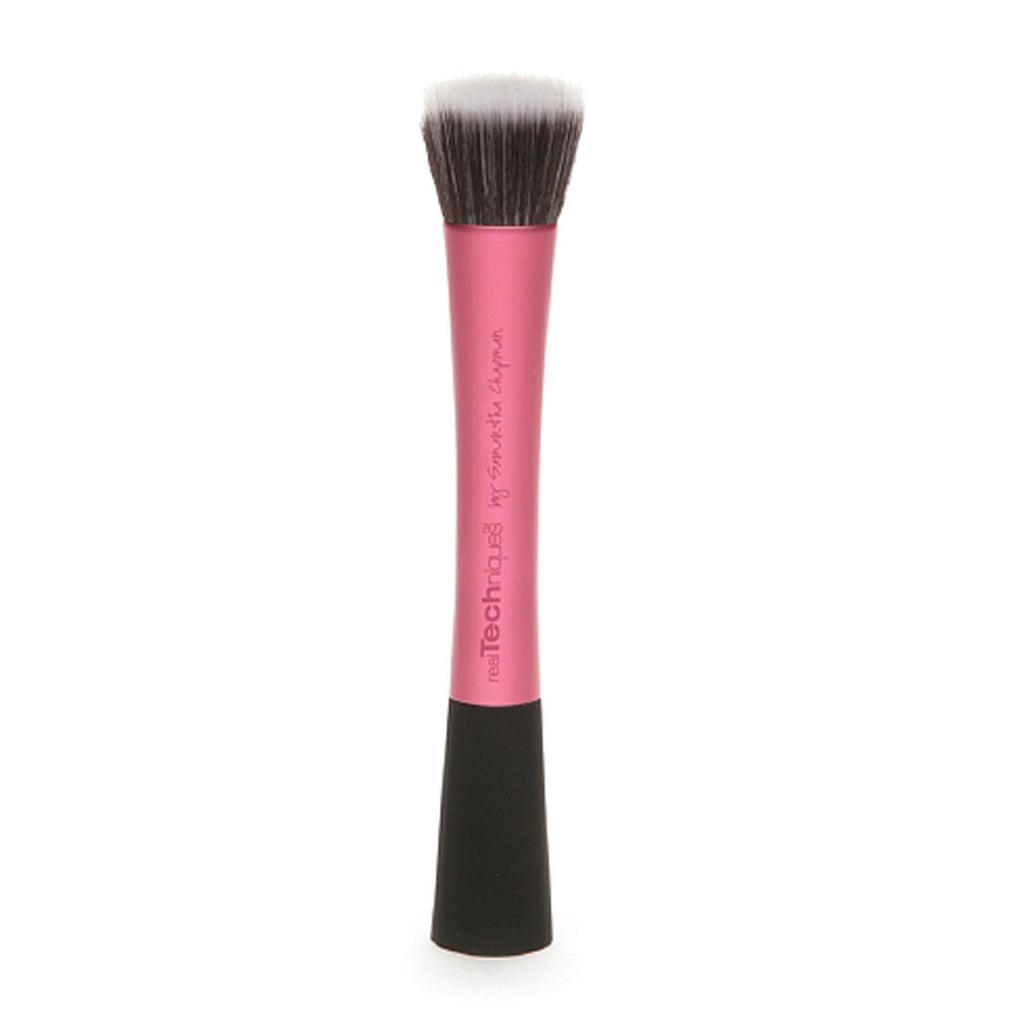 Sure, we love our Beauty Blender [21], but a stippling brush has a similar effect. It helps you achieve airbrushed-looking foundation without a trace of creasing.
Ulta Real Techniques Stippling Brush [22] ($10)