Which Type of Eyeliner Should I Use?
Match Your Eyeliner to Your Needs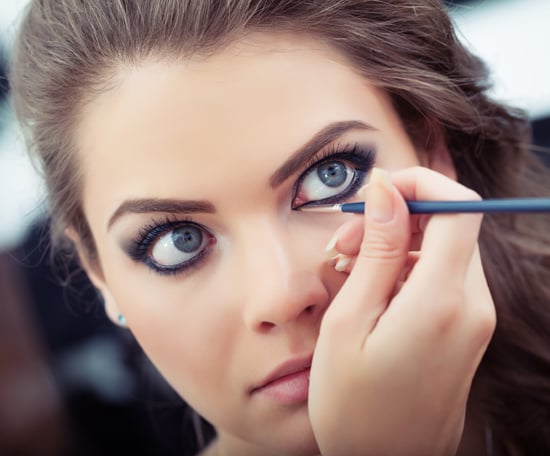 When it comes to eyeliner, formulation is key. Since it's always good to have options when using eyeliner, especially for more dramatic looks, you might want to have multiple varieties on hand. To see which liners work for specific looks you desire, from pencil to liquid, just keep reading.
Pencil Eyeliner
What it is: Pencils are the standard when it comes to eyeliner. Easy to handle and often the cheapest of the bunch, you can either pick it up in a pencil, like Trish McEvoy Eye Pencil ($20), that needs to be sharpened, or a crank-pen, like Laura Geller Waterproof Eyeliner ($18).
What it's good for: A high-quality pencil will be wax-based and have a decent amount of slip to it, so it will glide on easily. Pencils are best for lining the waterline and for the perfect smoky eye. They're also your go-to for a quick eyebrow fill.
Gel or Pot Eyeliner
What it is: Gel liners have been getting a ton of buzz in the beauty industry over the past few years because of their ease of use. The liner is contained in a tiny pot and is not quite liquid or solid. Some pots include a brush, but for a liner like Bobbi Brown Long-Wear Gel Eyeliner ($22), you'll have to pick up your own.
What it's good for: Beginners who want to test out their dramatic liner skills may choose to reach for a gel liner. They are surprisingly easy to handle, and since you're using a paintbrush, you can get a little creative. Just make sure you find one that is quick-drying. Otherwise you could have an unfortunate makeup melting situation.
Liquid Eyeliner
What it is: Liquid liner comes in either a felt-tipped marker, like Stila Stay All Day Liquid Liner ($20), or a minipot and brush, like Boots No7 Liquid Liner ($9). Unlike gel liner, the consistency is watery and paint-like.
What it's good for: Experienced eye artists who have hands with little to no quake will find this liner easiest to work with. It gives full range of design and is great for nailing the most precise and dramatic cat-eye.