Who Is Mrs. Meyer?
Mrs. Meyer Shares 80 Years of Beauty Insight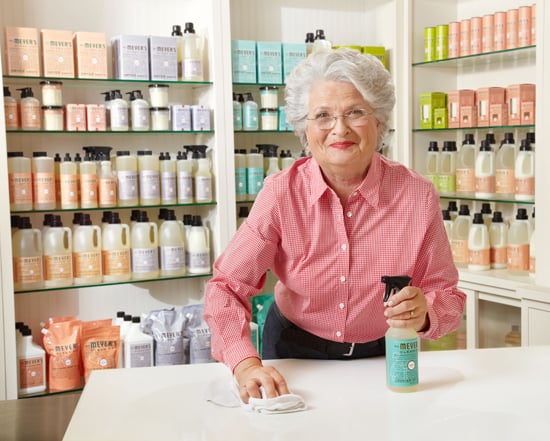 Do you recognize this woman? Her name may ring a bigger bell. She is Thelma Meyer, the inspiration behind the garden-scented brand Mrs. Meyer's Clean Day. From hand soaps to cleaning supplies, Mrs. Meyer's has been churning out eco-friendly products over 10 years, a result of Thelma's eldest daughter, Monica Nassif, wanting to create products free of harsh chemicals. Thelma turned 80 earlier this week, and to celebrate, the brand has released a limited-edition peony-scented hand soap and lotion set ($7) — peonies being Thelma's favorite scent. She also likes lavender and honeysuckle.
The muse behind the earth-friendly line still is surprised by the notoriety. "I can't believe women go crazy when they find out that I'm Mrs. Meyer," she says. "It's funny, and there's lots of smiles and picture taking." And like the products with her namesake, Thelma sticks to a "less is best" philosophy when it comes to beauty. But if there were one product for Mrs. Meyer's to create, what would it be? "Something that keeps the face moist, wrinkle-free, and in a constant smile," she quips.