Whole Foods Beauty Products
Why You Should Buy Your Shampoo Where You Buy Your Kale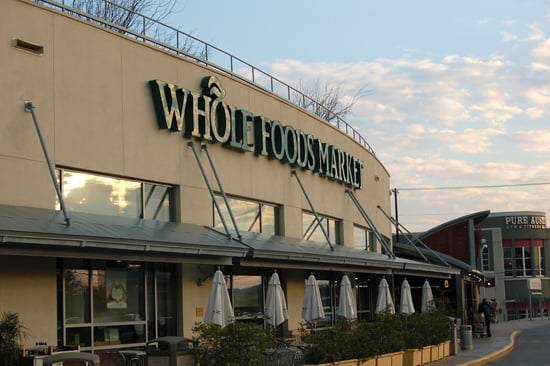 With the debate of what's actually in our cosmetics always on the forefront of beauty news, it's easy to ask, where can you find products that are actually safe? Believe it or not, it could just be where you buy your groceries. The Campaign for Safe Cosmetics has ranked Whole Foods as the leading retailer in safe cosmetics, according to its retail report. "Whole Foods Market is by far the leader," the report states, "because of its policy of screening more than 400 chemicals of concern from its premium products; offering an extensive range of safer alternatives; and communicating its safety commitments and progress clearly to the public." Other retailers in the report included Walmart, Target, Macy's, and CVS.
Whole Foods has long been beating the trail of healthy cosmetics, having announced its Premium Body Care standards in March 2008. This clearly states that products displaying the Premium Body Care symbol meet standards of safety and environmental impact, among other factors.
There are no federal laws that regulate what "organic" really means in the beauty world, which led Whole Foods to create its own standards. Since it's a national chain, that means more and more customers have access to products that are not only safer for themselves, but also safer for the environment. So the next time you're shopping for organic lentils and kombucha, you might want to swing into the personal care aisle and stock up on some earth-friendly products. Your body will thank you.