Why a Bad Haircut Can Lead to a Better One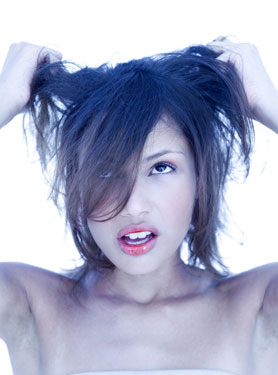 You probably already take pictures of cuts and color to the salon so your stylist can see what you want. After all, the words "just a trim" and "caramel highlights" might mean different things to you than they do to the person behind the chair. But if you want to be extra thorough, rifle through your photos and find a shot or two of a look you don't want.
By providing stylists with a few photos of haircuts you're loathing, you can steer them away from a cut you don't want. Better still: The next time you get a cut you dislike, take a photo so you can explain what didn't work for you. Coupled with visuals of what you do love, you'll be more likely to get the kind of hairstyle you're after.