Why White Eye Shadow and Pink Lipstick Make a Great Staple Look
3 Reasons White Eye Shadow and Pink Lipstick Work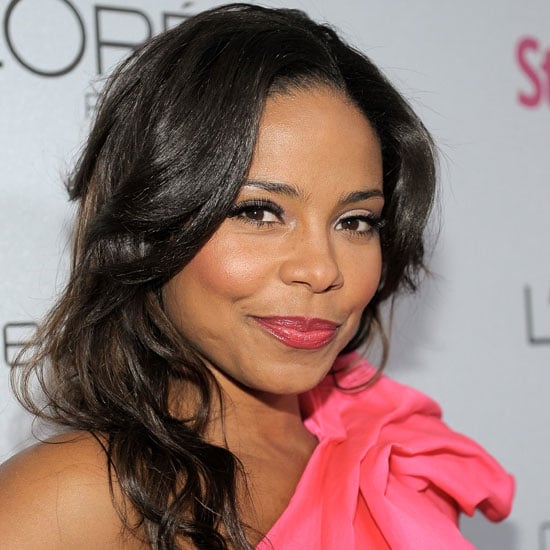 When people think of white eye shadow and posy-pink lipstick, they usually get an image of fair-skinned girls traipsing around on Scottish moors in watercolor florals, but the combination is not nearly so limited. Sanaa Lathan, for example, wore the stunning look last night at a People StyleWatch party. Her gorgeousness inspired me to stick up for white and pink. There are some good reasons you should be wearing this combo; to find out why, just keep reading.
It's a good bet, no matter your skin tone. If you're deeper toned, you may be reading this with one eyebrow raised, but white shadow provides a pretty contrast, and it's transparent enough not to look as dramatic as other light shades do, I promise!
It's one of the fastest, easiest ways to brighten up and look healthy. White on eyes makes them look bigger, clearer, and more awake, which is pretty impressive for a shade without any pigment. Pink lips and cheeks give you a glowy look that's more understated than red shades and sweeter than brown-based colors.
It's deceptively natural looking. As long as you're wearing semi-sheer makeup, the colors read as "natural" even if you have plenty of makeup on. Plus, both shades create a lot of impact, but wear off more subtly than other high pay-off makeup like red lipstick or peacock green shadow.