Winona Ryder in Heathers Halloween Costume
Halloween Costume Idea: Winona Ryder in Heathers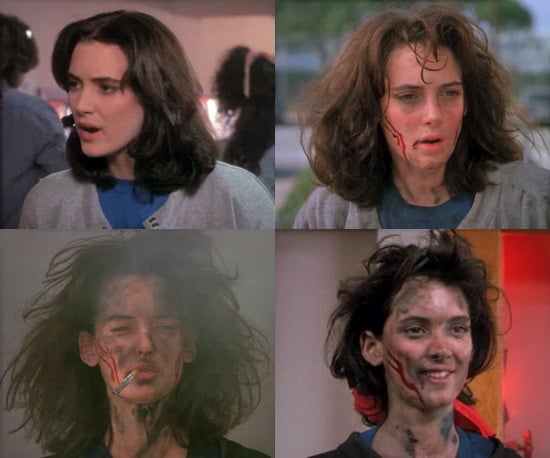 The costume: Veronica Sawyer
In the 1988 cult classic Heathers, Winona Ryder (as Veronica) portrays a teen who, along with her completely demented boyfriend (played by Christian Slater), goes on a rampage to end the cruel ways of a popular clique at school. These three girls, of course, are all named Heather, hence the film's title.
Hair and makeup: Blow it up Veronica-style and wear the memorable look Winona Ryder sported at the end of the film; you know, right after her man sets a bomb off on himself. Wear a medium-length, brunette bobbed wig and tease it out with a comb to re-create Veronica's disheveled hairstyle. Don't forget to apply fake blood and ashy-toned eye shadow to your face so that you look like you've just been to hell and back.
What to wear: It's '80s style to the max: an oversize blue t-shirt, short plaid skirt, gray cardigan, and black tights and flats. (See it in full here.)
Take it to the next level: Walk around with a cigarette to show how tough you really are, and slap a red scrunchie in your hair. Be sure to say, "Heather my love, there's a new sheriff in town," as an homage to Veronica's gutsy (albeit crazy) actions.