Winter Hair Trends 2010
Talking Hair Trends With Avon's Tippi Shorter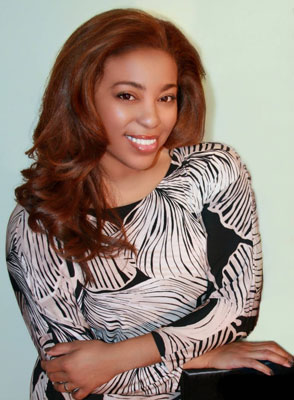 As Avon's recently named Global Stylist Advisor, Tippi Shorter provides trend reports, gives advice on product usage, and dishes out styling tips. But that's not all. The California native, who has worked with the likes of Jennifer Hudson, Rihanna, Alicia Keys, Beyonce, Jada Pinkett-Smith, and Vanessa Williams, is also the co-founder of Get Gorgeous Hair, an online resource for purchasing natural virgin or gently colored hair for extensions. Recently, I chatted with Shorter about hair trends and more. To find out what the longtime stylist had to say about what's hot now, just keep reading.
What hairstyle or hair length feels really fresh right now?
What I've been seeing a lot of lately are different variations of bobs: something that is just about an inch past the shoulder, or up to about the nape.
Can we make that work on all different hair types?
Definitely, [it can work on] all different hair textures and all different hair types — fine, thick, wavy, curly. It's just about personalizing it.
What about bangs? Do you think that they're still hot, and if so, what are some very of-the-moment styles?
Bangs are really big right now, and in fact, just taking a stroll through New York City, probably 90 percent of the women that I saw on the street had bangs. What I'm noticing is that they're very soft and face-framing, as opposed to them being angular or straight across to the outer eyebrow. . . They're a little bit more round on the edges.
Do you see any color forecasts coming out this year, or big trends in color?
For the last two years . . . there hasn't been "a color." I've been noticing that people have been finding things that work for them.
Is there anything right now that feels kind of stale, or any hairstyle you just don't want to see again?
If I never see a woman with beautiful long hair shaving half of her head off, I'd be happy.
Stay tuned for more from Shorter, from ways to pamper Winter hair, to her favorite styling essentials, to her advice on handling bad hair days.
Photo courtesy of Avon