Winter Hairstyles 2013
Expert Tips to Acing Winter Hair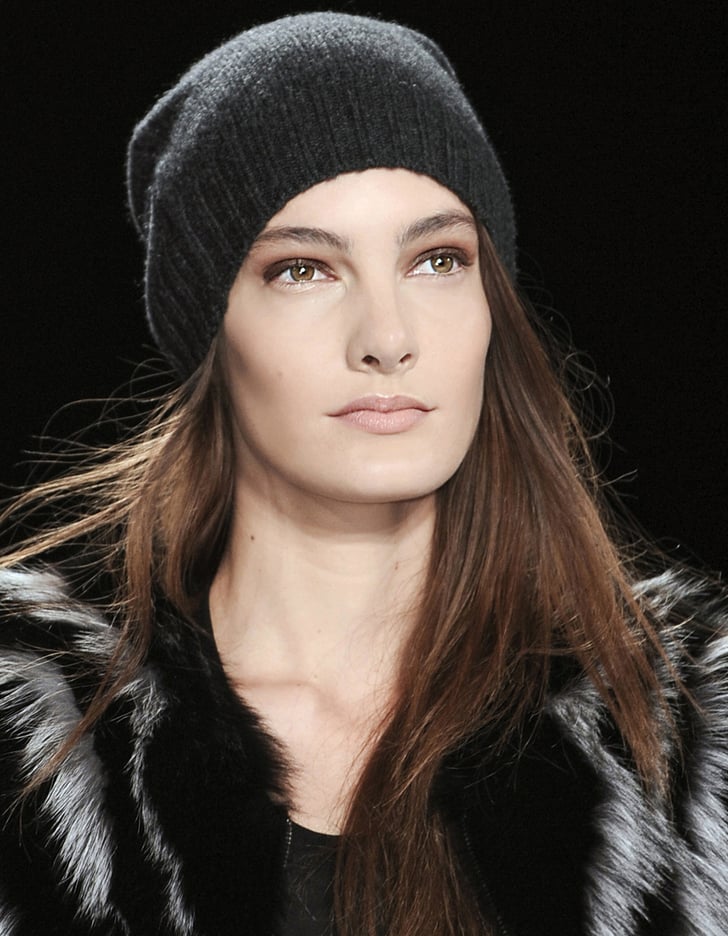 Just because it's Winter doesn't mean your hairstyling should suffer. We spoke to Jenny Balding, styling and grooming expert for Cutler/Redken, to find out how to get the most out of your hair this season.
POPSUGAR: We saw plenty of hair tucked into jackets coming down the runways. How can we translate the look to real life?
Jenny Balding: This is the easiest way to transform your style into a chic look. This works best on high-collared coats or jackets. Leave your hair tucked in, and loosen the roots a little with you fingers to give a nonchalant feel to your hair.
PS: What are some styles that look good with a Winter hat, but you can revive once you're indoors?
JB: Braiding your hair is a great way to style your hair in the Winter as well as Summer. Because even if it becomes a little disheveled, when you take your hat off, it will still look good — if not better, a little lived-in. [There are] so many ways to braid your hair, from the halo braid to the French braid or off to one side.
PS: Any tricks to making braids, which seem like a Summer style, feel fresh for Winter?
JB: A clean, simple side braid looks so good right now especially with a great hat. Keeping it simple is key. Sweep to one side, and braid just halfway down, and tie. This is a refreshing change from all the fishtail looks of past seasons.
PS: What are easy ways to style second-day hair for the Winter?
JB: Dry shampoo works wonders to revive second-day hair. [It] gives instant body and texture, and makes the hair more manageable to style.
PS: Any other Winter trends you want people to know they can pull of this season?
JB: For the ultimate chic style to wear with a scarf, sweep your hair up into a twisted, disheveled updo. Let flyaway strands fly, and give your hair some extra volume by dusting some Redken Powder Grip into the roots first.