Winter Nail Care Tips
Stop Dry, Split Nails Before They Start This Winter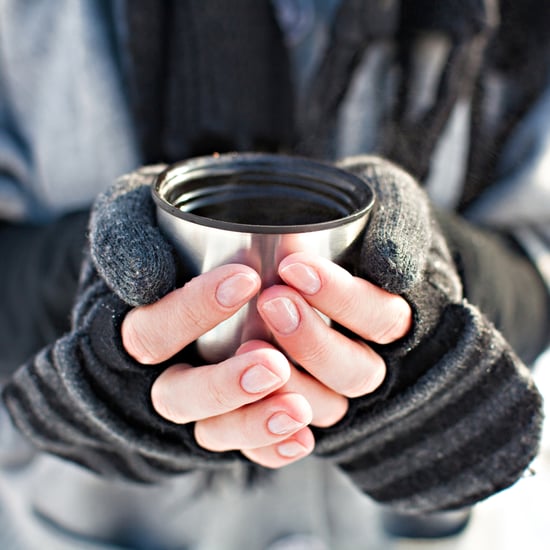 Just like your body suffers from flaky patches during the Winter, your nails are prone to dehydration, too. Cracked cuticles, peeling nails, and jagged edges are just some of the symptoms. Turn your dry digits around with a slew of nail car products that can fit in your purse.
Cuticle care: The sensitive skin around the nail bed can begin to peel and split when your hands are thirsting for moisture. Keep a cuticle oil, cream, or balm nearby to keep hangnails at bay. If you're on the go, you can also use your favorite lip balm.
Handy man: Store a hand lotion at your desk, the bathroom sink, and in every bag to make sure you always have a hydrating solution. Make it a goal to apply salve after you wash your hands — every time. Formulas packed with urea and beeswax will help lock in moisture.
Smitten with mittens: Gloves are not only a fashion statement this time of year, but covering your hands while outdoors will help protect them against whipping winds and dry air. And at night, wearing a set of cotton gloves over a moisturizing treatment can help heal cracks and other rough patches. Finally, always wear rubber gloves when you're working with harsh chemicals to shield nails from their drying effects.
Beyond reach: If it's too late for these preventative measures, it's time for a heavy-duty hydrating spa visit. Schedule a paraffin manicure service to get supple hands and fingernails in no time. But remember to respectfully decline any cuticle cutting, which can cause infections.