Woman Who Owns $30,000 Worth of Makeup
Woman Owns $30,000 Worth of Makeup, Compares Collection to Her Children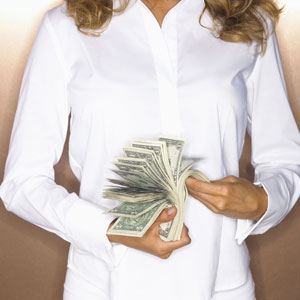 A recent UK poll showed that the average woman will spend about $13,000 on makeup in a lifetime. Not so for 54-year-old nurse Hillary Kosofsky, who currently owns a whopping $30,000 in beauty products — including $6,000 in eye shadow palettes and $688 in nail polishes. Even though her habit once set her back $14,000 in debt (which her husband helped pay off), Kosofsky admits she gets a rush from her frequent purchases. "I love all this makeup," she explains. "These things are like my children."
While I like makeup and hair products (duh), it's quite sad to see anybody this obsessed with, well, anything. Kosofsky considers herself different from people who go on Hoarders because she's tidy and organized — and yet it's clear that Kosofsky knows she has a problem. "I'm looking at this pile thinking, 'This is not normal; this is not healthy,'" she said. See some other surprising facts about this woman's makeup collection when you read more.


Her must haves: Anything limited-edition, bedazzled, for the hair (she has over 140 hair products), new, or with color. Foundations and face creams aren't her thing.
Her "buy two" policy: Kosofsky adores makeup palettes so much, she'll frequently buy one to use and the other simply to admire and save. Similarly, she carries makeup around with her just to look at it when she pleases.
On her hair product obsession: "I usually get bored halfway through hair products. I either stash the bottles under the sink or just squeeze them down the drain," she said.
Most of us probably have more than we need, but what do you think of this extreme case?