Women Aging Naturally Exhibit
Have We Lost Touch With the Beauty of Older Women?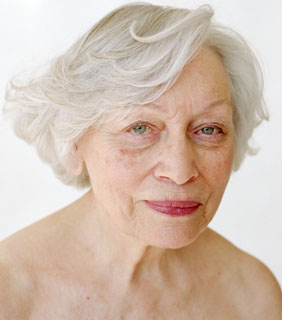 Throughout July and into August, a British exhibition called "Infinite Variety" will present images of beautiful women who've aged naturally. Despite the large number of women middle-aged and beyond who have plenty of wisdom to offer, a large percentage of models and actresses who work are in their teens and 20s. On top of that, some stars of the older generation have had plenty of plastic surgery so that they look basically the same as they did 20 years ago, therefore skewing the perception of the true aging process.
So how, then, without realistic role models, are women supposed to embrace their maturity? It's a hard enough road to loving yourself at any age, but it's particularly difficult if aging women are almost totally absent from the public discourse. However, with grand dames like Meryl Streep, Helen Mirren, and Judi Dench still very much at the top of their game, maybe the paradigm is changing. Do you think we're moving toward a more full appreciation of female beauty, or are instances like this exhibit just a few twinkles in an otherwise very dark firmament?