Women Spend Less Time Grooming on Fridays
Do You Do Less as the Week Goes On?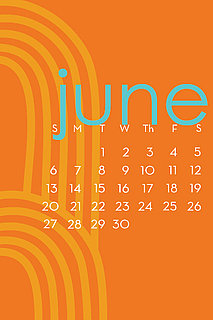 A new study by retail chain Debenhams has found that British women spend more time getting ready on Mondays than they do on Fridays. "Getting ready," as defined by the study, includes choosing clothes, showering, applying makeup, and doing hair. On average, women spend 76 minutes primping at the beginning of the week, and by Friday it's down to just 19.
Men cut down their grooming time even faster. On Mondays, they take 28 minutes; by Tuesday they've whittled their routine down to 14 minutes, and the rest of the week stays steady at 11 minutes. Does this sound right to you, calendar girl, or are you consistent day after day?
Psst! Like the calendar? It's free as iPhone and desktop wallpaper.