Would You Ever Get a Tattoo on Your Hand?
Would You Get a Tattoo on Your Hand?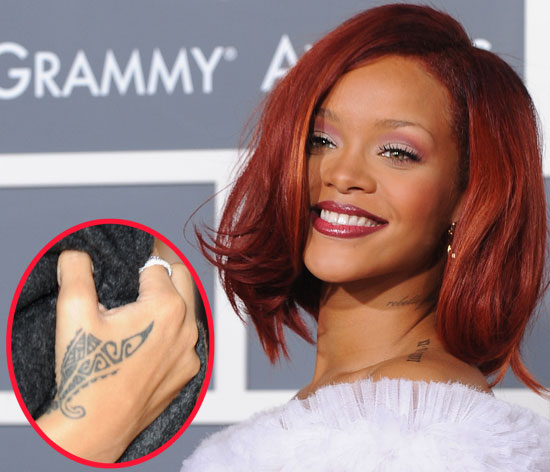 Rihanna's had a pretty prominent tattoo on her hand for a while, and while she always seems pretty enthusiastic about her ink, seeing her made me think about whether tattooing your hands and other highly visible places can be risky business.
"I won't tattoo someone's hands or neck at all unless they're already sleeved, and unless they're a bit older," says San Francisco-based tattoo artist Mary Joy Scott. "I won't sleep well at night if I tattoo somebody's hands and they can't cover it up for a job interview. We call it 'the everlasting job stopper,'" she adds.
Clearly, Rihanna doesn't have to worry about finding work, but for the rest of us, the job market is pretty tight right now. Would you ever get on your hands or anywhere else you couldn't cover it up?