Would You Go to a Salon That Used iPads?
iPad Salon Consultations Are on the Rise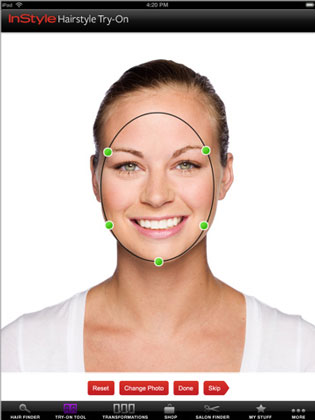 It seems there's an iPad app for just about everything, and now salon owners are realizing how valuable a concept that can be. At New York City's Salon AKS, the photo album-organizing MyGallery app has proven to be popular, as stylists use the tool to help clients more easily pick hairstyles during consultations.
Having the iPad readily available in salons also enables clients to peruse the latest red-carpet events and even easily reference images of Old Hollywood styles. This is particularly useful for younger stylists who perhaps aren't quite sure what "Jean Harlow blond" means.
Other salons use the iPad as more of an entertainment outlet, allowing their clients to play around with the devices for personal use while visiting the salon. And with the recent launch of InStyle's Hairstyle Try-On, perhaps more and more salons will be replacing glossies with these lightweight tablet computers.