Would You Wear Bright Liner Under Your Eyes?
Would You Wear Bright Under Eye Liner?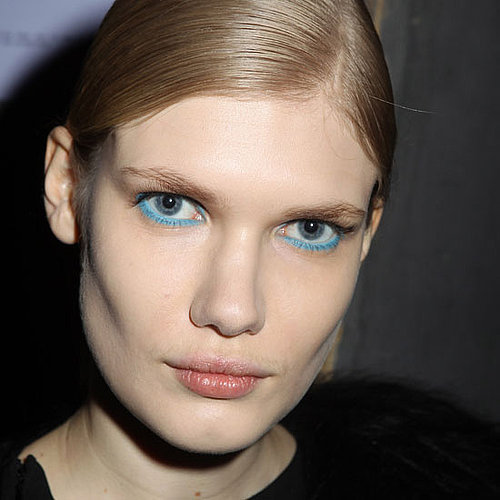 Paris Fashion Week is off to a roaring start, and at the Aganovich show, models looked subtly edgy with this bright blue under eye liner. Even on upper lash lines, the color would be worthy of remark, but on the bottom lash and waterlines, it makes a bold statement against otherwise demure hair and makeup. It's an easy look to achieve, and it's certainly attention grabbing, but would you consider trying it on your next evening out?