Wrangler Jeans That Improve Your Skin
Can a Pair of Jeans Really Improve Your Dry Skin?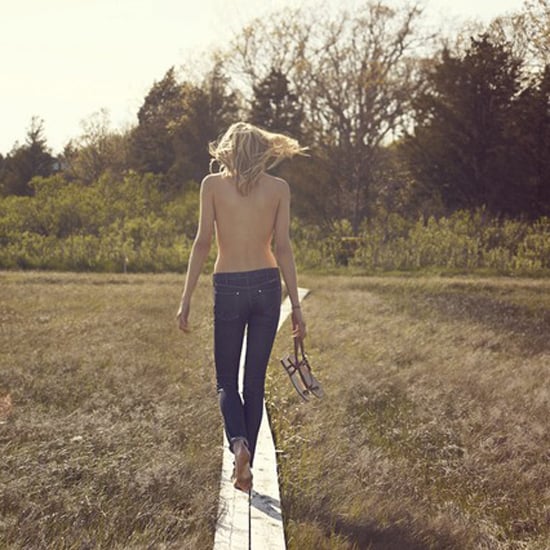 A great pair of well-fitting jeans can instantly make any woman feel beautiful, but what if there were a pair that could physically help you look more beautiful? That's the idea behind the latest innovation in the beauty world: denim that helps improve your skin. Both Wrangler and Mohicano Jeans have begun rolling out respective "denim therapies" — namely, jeans that, when worn, will help moisturize your skin and help improve cell turnover, WWD reports.
What's the secret behind these day spa jeans? Aloe vera. "The Denim Therapy collection was created with the latest technology, incorporating nanoparticles of aloe vera in the cotton fibers," Mohicano's brand manager Ricardo Cuevas said. "When these particles come in contact with the skin, they provide several vitamins, such as vitamin E, amino acids, enzymes, and antioxidants. . . . These stimulate cell growth, collagen, and elastin." Studies on 160 women who wore the Wrangler Jeans, which have many of the same benefits as the Mohicanos, showed that two-thirds of the women claimed that their thighs were "more attractive" after four weeks of everyday wear.
The downside to the jeans? The aloe vera particles only last up to 40 washes. Wrangler's jeans, which include Aloe Vera, Olive Extract, and Smooth Legs varieties, can be resprayed to recharge the soothing properties once they've left the building. But the Mohicanos just become regular jeans once the aloe vera is used up. But with the advances like this, maybe your beauty regimen and your fashion choices will soon be one in the same.