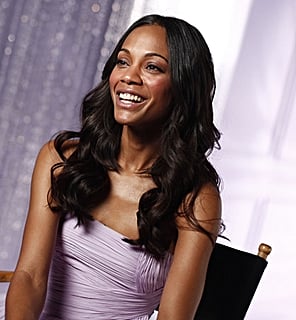 If you were fresh on the heels of starring in two very successful flicks, Star Trek and Avatar, one the highest grossing movies ever, what would you do? Ink a perfume deal, perhaps?
That's just what Zoe Saldana has done. According to a statement released today, the actress is set to launch a new fragrance with Avon as well as act as the face of the brand's color cosmetics collection. "It means so much to me to be associated with a company that shares my values and believes in empowering women," Zoe said. To find out more about the scent, just keep reading.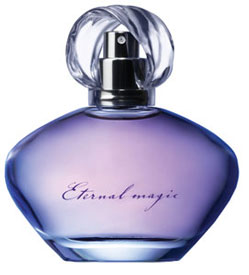 Eternal Magic, which is inspired by the rare Princess Monaco Rose, will debut in April. "Every woman wants to be unforgettable and Zoe perfectly embodies that feeling," said a representative from Avon. "She's a rising star in Hollywood — and has built a strong reputation for playing empowering characters that leave a lasting impression." What do you think about the new deal? Are you surprised, excited, apathetic, or a little of each?
Photos courtesy of Avon