Zooey Deschanel Halloween Costume | Hair and Makeup
Halloween Costume Idea: Zooey Deschanel
As POPSUGAR editors, we independently select and write about stuff we love and think you'll like too. POPSUGAR has affiliate and advertising partnerships so we get revenue from sharing this content and from your purchase.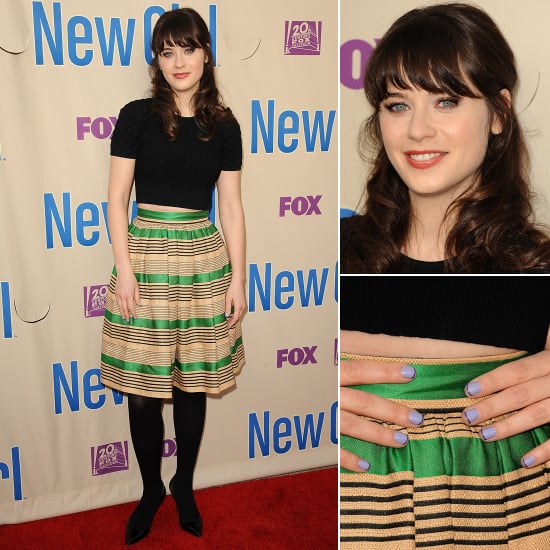 The costume: Zooey Deschanel
She's got a retro-meets-modern style that's undeniable. Zooey, star of New Girl, never leaves a beauty or fashion detail unnoticed. From her signature bangs to her patent-leather Mary Janes, Zooey's a girl who has the quirky-cool aesthetic down pat.
Hair, makeup, and nails: First and foremost, you'll need vibrant nail art and blunt bangs (clip-in or the real deal) for the full Zooey transformation. Then, add a cute set of barrettes or floral headband to your coif for the ultimate in hipster chic. Finish with flirty, doe-eyed lashes, winged-out eyeliner, and a peaches-and-cream palette to achieve her go-to makeup look.
What to wear: If it's vintage inspired, it's Zooey approved. Start with an A-line skirt, black tights, and fitted top. Let your accessories — and your fun-loving personality — do the talking.