"My mom has kept everything over the years, since we were babies," Rashad Haughton, brother of the late R & B singer Aaliyah, told POPSUGAR. Even after his sister's untimely death in a plane crash in 2001, her favorite makeup products — lip gloss, plus red and black lipstick — stayed inside a plastic baggie his mother Diane couldn't bear to part with. Seventeen years later, after fans petitioned for a MAC x Aaliyah collab, Haughton toted the baggie into the makeup giant's corporate headquarters to ensure his sister's famous style was reflected in the line's 12 new products.
"This entire line is really for the fans," Haughton said. "My mom calls them 'the special ones.'" When the petition started, Haughton "didn't hesitate" to take its signers up on their challenge. "The brand was so important for my sister in her everyday life, plus her career," he said.
The dedication to Aaliyah's legacy is perhaps most evident in the range's shade names. "We wanted to make sure every single product either was named after a song, or represented a place or moment in her life." Hence the glossy beige Brooklyn Born Lipglass (the singer's family hails from Bedford-Stuyvesant) or the Age Ain't Nothing But a Number Eye Shadow Palette, an homage to her 1994 debut album.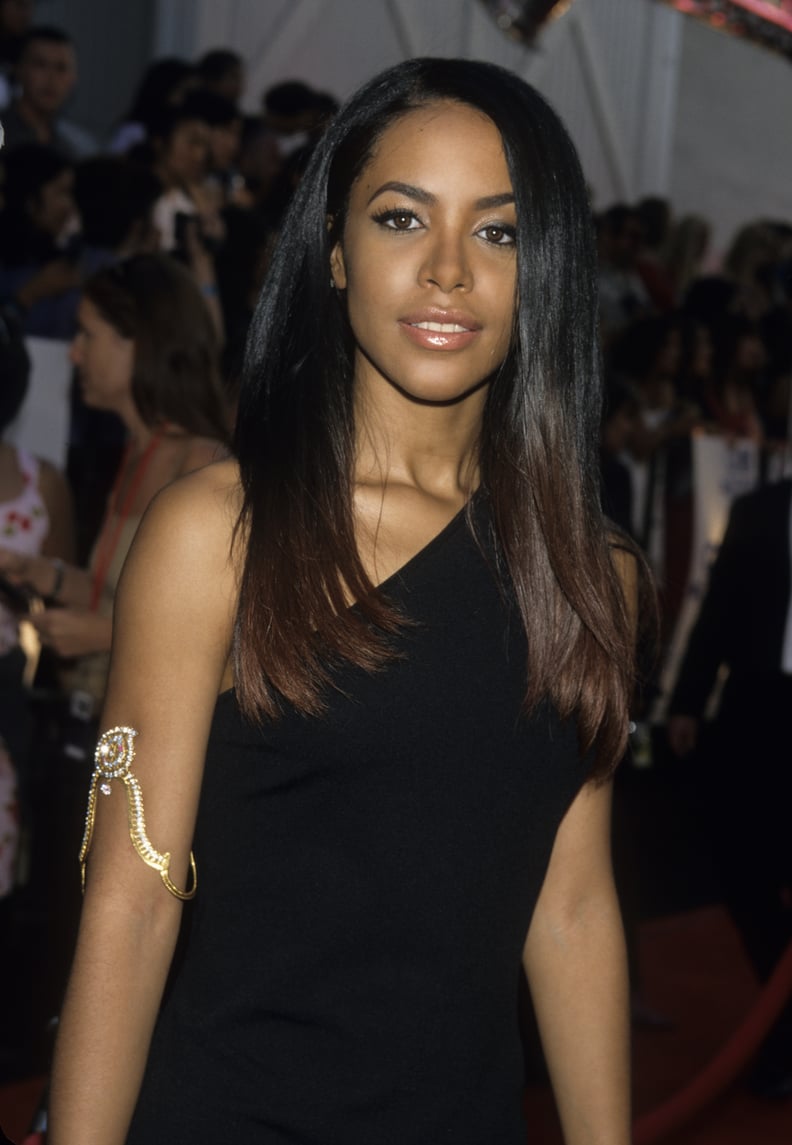 But despite the collection's nods to '90s culture, Haughton wanted to keep the line modern, too. "Those archival music video looks are so iconic, but it's 2018, so we want to satisfy younger fans, too." Haughton also wanted to channel the woman his younger sister would be today. "She was confident, creative, and not afraid to take risks," Haughton remembers. "That self-assuredness is so important for young women right now. I wanted the line to adapt to fit people of any shade, any creed, culture, or religion, or orientation."
"She was confident, creative, and not afraid to take risks."
Haughton thinks about his sister every day, but working as a consultant for this project brought back even more of memories of Aaliyah. "A lot of people don't know that she was hilarious," he recalled. "We'd joke about each other all the time." Even though Haughton worked in stand-up and was used to being around comedians, he stayed impressed with his sister's timing. "She'd be the one person that would get me with a joke, and I wouldn't even have a comeback," he said.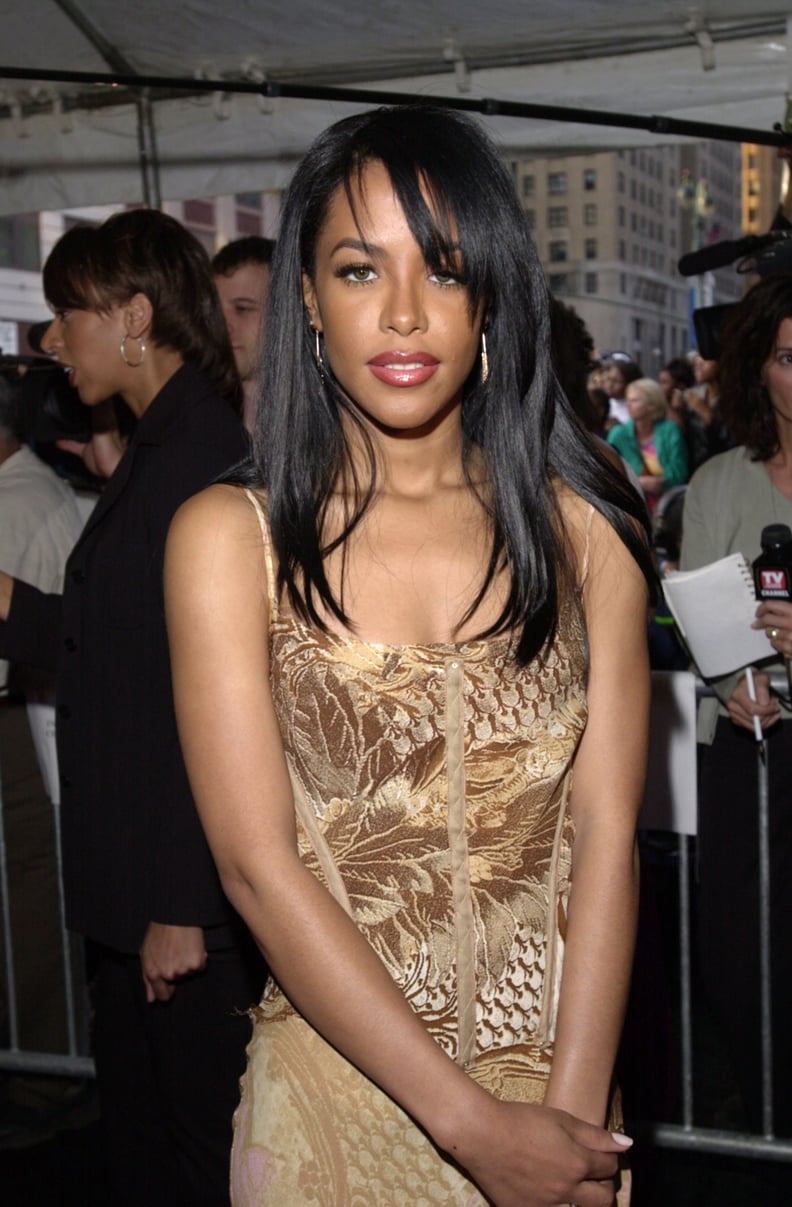 One specific example of her humor came after Aaliyah shot the 2002 film Queen of the Damned in Australia (it was released posthumously). Haughton had just graduated college and decided to stay in the country for an extended vacation after shooting wrapped. "I called her one day, she was in a car driving," Haughton explained. "I had developed an accent, but I couldn't hear it in myself. She laughed so hard at me, and mimicked my voice. It was fantastic; it sounded like she was in Tropic Thunder. Even the driver was laughing."
Haughton didn't want to have to pick a favorite Aaliyah song — "the albums are such great pieces as a whole" — but when pressured, he picked a crowd favorite. "'One in a Million' is such an incredible song," he said. "That's the point where R & B completely changed with what Timbaland and Missy [Elliott] did. Incorporating some of the jungle rhythms and the multiple kicks, having crickets in the background, even radio was shy to play it. But once they did, it changed music." He also said that "I Care For You" has helped him through tough times in life: "I feel like she's speaking to me."