Kim Kardashian Just Revealed the Anastasia Beverly Hills x Mario Palette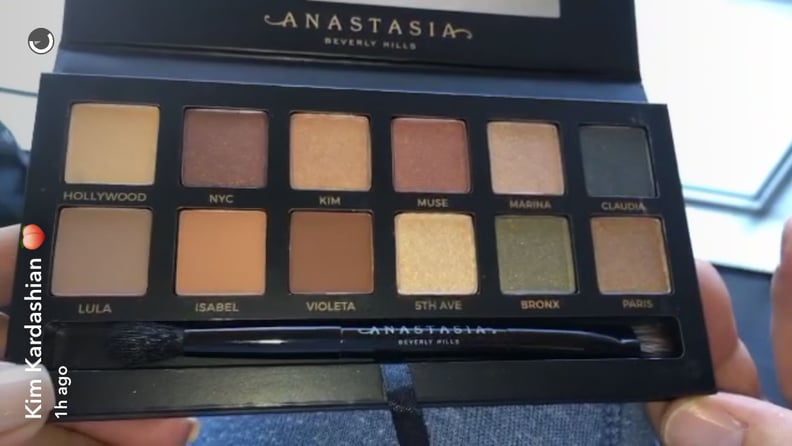 Snapchat user kimkardashian
Snapchat user kimkardashian
We've only gotten to see a few sneak peeks of Mario Dedivanovic's palette that he's created with Anastasia Beverly Hills, but now, thanks to Kim Kardashian, we're finally getting a full glimpse.
"Look what Mario gave me!" she exclaimed in a video on Snapchat. The 12 shadows consist mostly of warm tones, but range from pale pink to deep navy. There seems to be an assortment of shimmers and mattes, too.
"I named these two after you," Mario said sweetly as he indicated the shades Kim (a golden bronze) and Muse (metallic rose). Other names in the palette include Claudia, a likely shout-out to Anastasia Beverly Hills's president Claudia Soare, and Marina, Mario's sister.
The product is set to launch on the company's website on September 29. We guarantee that it will be hard to snap up, though, as Anastasia Beverly Hills products are cult favorites, and the fact that this palette was developed by Mario makes it even more lust-worthy. That said, Kim revealed that attendees of the duo's upcoming Dubai masterclass will receive the gorgeous set in their gift bags, giving you some serious incentive to sign up!
Read on for more shots of the shadows and Mario's swatches.