Getty / Kevin Mazur
What do you say to Ashley Graham on one of the biggest nights of her career? That's what I'm wondering as enter a New York event celebrating Ashley becoming the first curve model to front a major beauty campaign. Of course, I'm nervous to speak with such an icon. But as I hold up my phone to take a selfie, Ashley breaks the ice as sweetly as the new best friend you make at a bar bathroom would. "Girl, clean your phone screen," she instructs, and I take the master's advice.
Ashley's waiting to get inked by JonBoy of Bang Bang Tattoos, whose talents grace the bodies of celebrities like Bella Hadid and Liam Payne. She's remarkably calm as she patiently waits for her tiny tattoo, which will eventually be the initials "J.E." scripted behind her ear.
It's a momentous night for the model, whose name is practically synonymous with "confidence." Along with making history with Revlon, the 30 year-old's resume includes posing for the covers of Sports Illustrated and Vogue. I wonder what she has to say to all the future Ashley Grahams out there. What would she tell her 17-year-old self, or any aspiring curve model? "Girl, calm down, because everything is coming," she laughs. "It's just a matter of time."
But, even Ashley admits, sometimes words of encouragement from others are necessary. Ashley's moment of inspiration came from Sports Illustrated swimsuit model veteran Kathy Ireland. "Kathy surprised me at my book signing in LA," Ashley remembers. "She said, first of all that she's so proud of me, and second of all, that I can do whatever I want. That's what I preach, but hearing it from someone who is my idol meant so much more to me. In that moment, I was like, I can do whatever I want. It's just so nice to hear it."
She says this all while snapping the fiercest picture my phone's camera roll has ever seen. Here is Ashley Graham's Selfie School 101: "Try different angles. I love a low angle. People thing it's bad, but I love it."
Hey, you don't break barriers by following the status quo! And judging by the final result, the low angle is a risky decision Ashley can totally nail.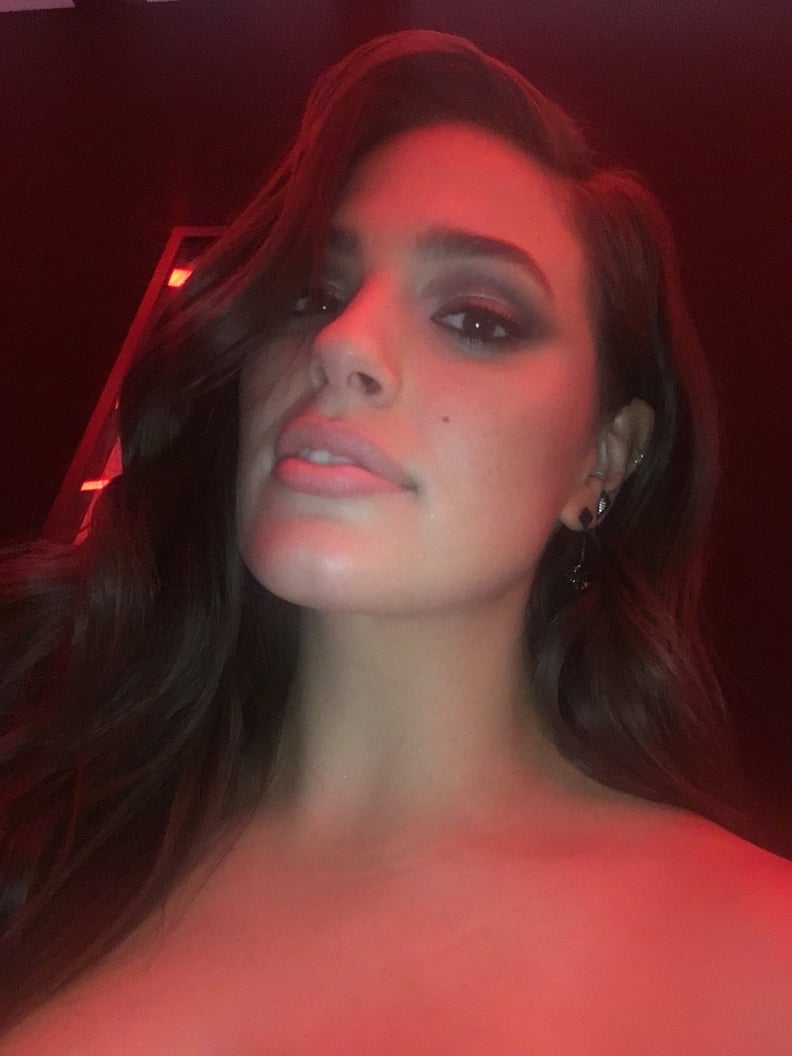 POPSUGAR Photography / Alaina Demopoulos