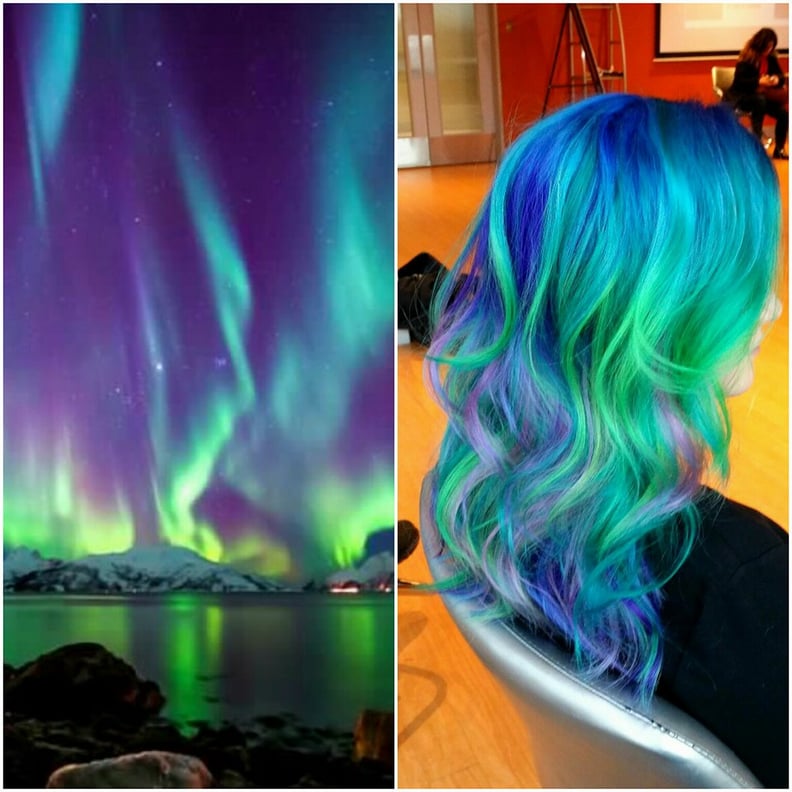 Reddit user Eirene23 via Imgur
It can be hard to keep up with all the rainbow hair trends — there are so many of them! — but just recently, galaxy hair reigned as the coolest color technique. Greens, purples, blues, and pinks all melded together for manes that were out-of-this-world gorgeous. But now, we're pretty enamored by a subcategory of this coif craze: aurora borealis hair.
Also known as Northern Lights hair, this trend utilizes the hues seen in the mesmerizing polar light phenomenon. Electric shades of turquoise, chartreuse, and cobalt are essential colors in this look. Accents of purple and pink add extra pizzazz to the style, though they are rarely seen in the true aurora borealis!
Read on to get inspired by this cool color trend — we can guarantee that aurora borealis hair is nearly as mesmerizing as the real thing.