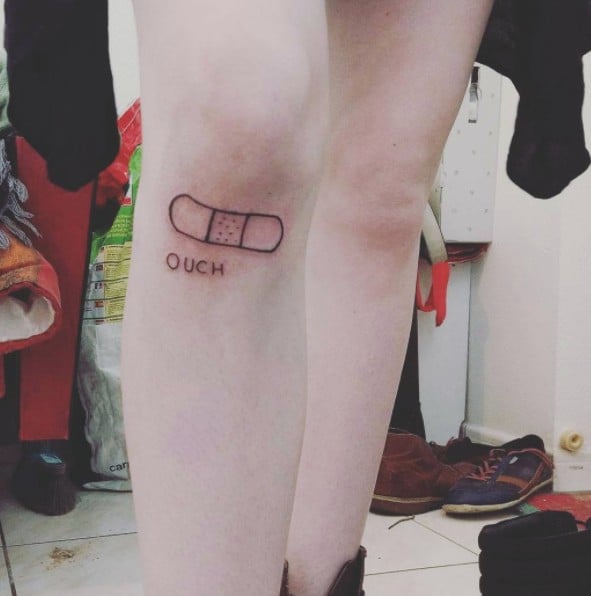 Usually, wearing bandages can be pretty annoying — no one wants to see a neutral strip of gauze peeking out from their skirt's hemline or shoe's t-strap. So when we saw Band-Aid tattoos popping up on our Instagram feeds, we were a little skeptical.
But after we took a second look, we found that this design is chic as ever. That's because not only does this whimsical ink speak to us on an aesthetic level, it also packs a deeper, emotional meaning.
If you're a clumsy girl who always seems to be suffering from paper cuts or random bruises, this look brings a graceful touch to your inelegant habits. But for others, these designs are more than whimsical — a few have added the Semicolon Project tag to their bandage ink Instagrams, which symbolizes the wearer's ability to persevere through depression and mental health issues.
Regardless of the reason, boo-boo tattoos just might heal your ink rut. And if you aren't ready to make a lifelong commitment to repping Band-Aid on your body, we found this temporary option from Tattly ($5) that you can test first.