This K-Beauty Cleanser Is Sold Every 3 Seconds — Here's What I Thought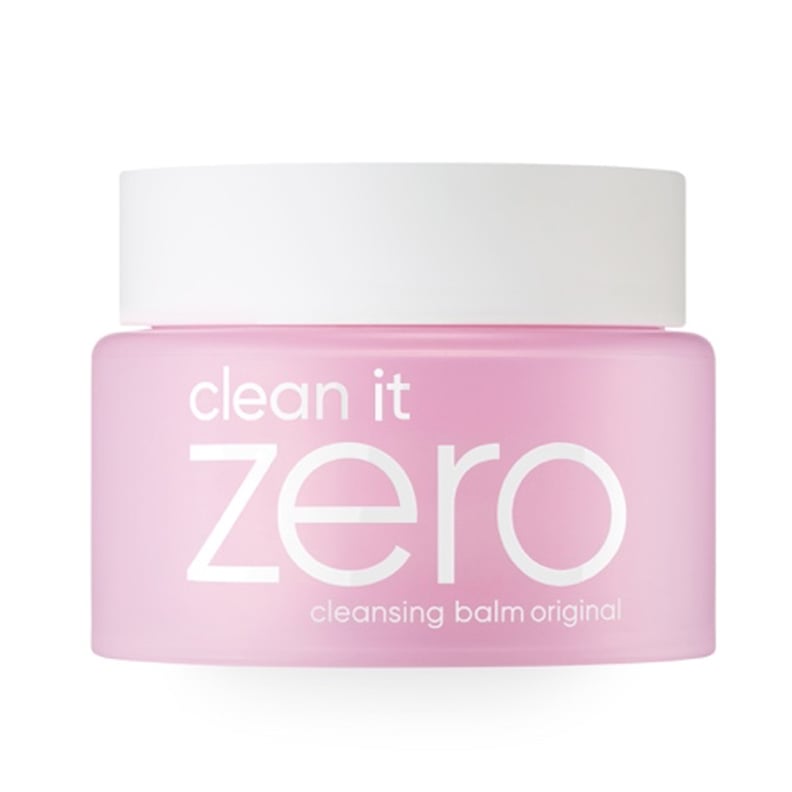 Even as serums, toners, peels, and moisturizers begin to out-lap makeup staples like lipstick and mascara in terms of popularity, cleanser remains a decidedly unsexy purchase. And yet, it's also one of the most fickle products out there, so when you find a good one, you hold it close forever. (Collosol, never leave me.) Still, there's one formula that seems to cause a mass, One Direction-level of hysteria: Banila's Clean It Zero Cleansing Balm ($21). The K-beauty brand just reformulated the beloved product, swapping out sulfates and mineral oil for more natural ingredients like green tea and bamboo extracts — and, according to reps at Banila Co, one tube of this unassuming pink cleanser is sold every 3.2 seconds (which is pretty impressive, as the only thing I do every 3.2 seconds is think about string cheese).
With that statistic and more than 700 five-star reviews on Amazon, I decided to trade in my Collosol for a week and try Banila instead. As soon as I got a whiff of it — the balm has a fresh sorbet scent, think strawberries and cream — I wanted to smear it on my face immediately. (If you're adverse to saccharine sweet smells, this might turn you off. But if you like your products strongly scented, get yourself a tube.) True to its name, this is a solid balm, meaning you have to dig in with your fingers and warm up a bit in your hand before you apply it. The thick formula dispersed nicely, so after I massaged it onto my skin, I splashed some water over my face, patted everything in, and followed with a toner, serum, and essence. As I watched a vintage episode of SVU, I went to bed worrying if adding more oil to my acne-prone face was such a good idea after all.
After I used this cleanser, my boyfriend told me, "Your skin is so soft" with such enthusiasm, I was afraid he might try to take a bite out of it.
When I woke up, I was pleased to see I had not broken out. Prior to trying Banila, I was wearing the f*ck out of an extremely sexy period pimple, which was not made worse by the balm, but didn't exactly help it, either. While I wouldn't say it's the best acne soother, I would swan dive into a pool full of Banila for how soft and plush it made my skin feel. To be clear, I didn't actually notice this fact myself — my boyfriend did. One night he said, "Your face is so soft today" with such enthusiasm, I was afraid he might try to take a bite out of it. So I understand why Banila is so popular. I usually have trouble removing eyeliner, because I'm lazy and don't like scrubbing too hard around the sensitive parts of my eyes, but this balm truly does melt it all off. That's really how the process looks: as you apply this, your liner gets less and less visible until — pouf! — it's all gone. That means I get to spend less time staring at myself in my bathroom mirror trying scrub sh*t away at night, and more time wondering when Detective Stabler will get his anger issues under control.