Your Sweet Tooth Called — It Wants Beauty Bakerie's "Nude-tella" Lipsticks, STAT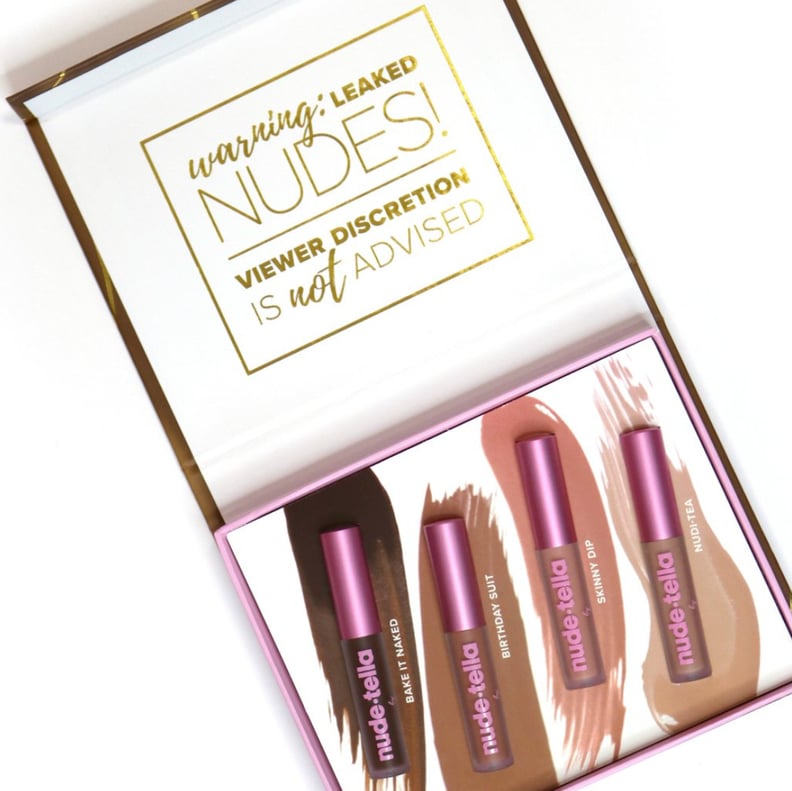 If you're in need of a midday sugar rush, here's something better than candy for ya: Beauty Bakerie just launched new liquid lipsticks. They're not just any 'ol liquid lipsticks, though. The brand responsible for some of Instagram's buzziest beauty products (we're looking at you Lip Whips and Flour Setting powder) just released four new "nude" lip colors that are better than consuming a spoonful of Nutella.
The new Nude-tella lipsticks are opaque, matte AF, long-wearing, waterproof, and (almost) look good enough to eat. You only need one coat of color to achieve a fully covered pout, which'll then dry down to a rich velvet finish. Once the lipsticks are on, they're on, so you won't have to worry about your color smudging throughout the day. You'll be even more enticed when you find out that each lipstick actually smells like Nutella, making them all the more satisfying.
Beauty Bakerie's new lipsticks are available in four neutral shades that are flattering on a variety of complexions from superfair to rich. We especially love that the shades are flattering for brown girls, who are often left out in the "nudes" department. Nudi-tea is a muted light caramel, while Skinny Dip has a bright pink color payoff. Birthday Suit is the quintessential dusty mauve, and Bake it Naked is rich like chocolate.
We went ahead and swatched the new shades so you can get up close with 'em before you buy 'em. The entire box of treats is available now at beautybakerie.com for $60. What's even better is that you're supporting a black and woman-owned business with your purchase. Now, excuse us while we go paint our lips with these new treats.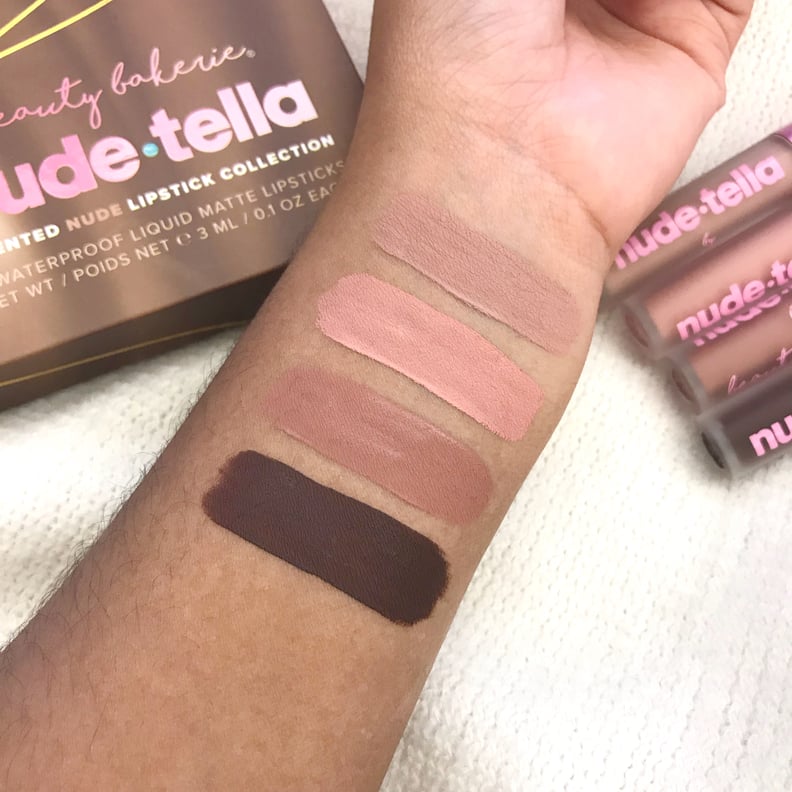 Beauty Bakerie Nude-tella Lipstick Collection Swatches
From top to bottom: Nudi-Tea, Skinny Dip, Birthday Suit, Bake it Naked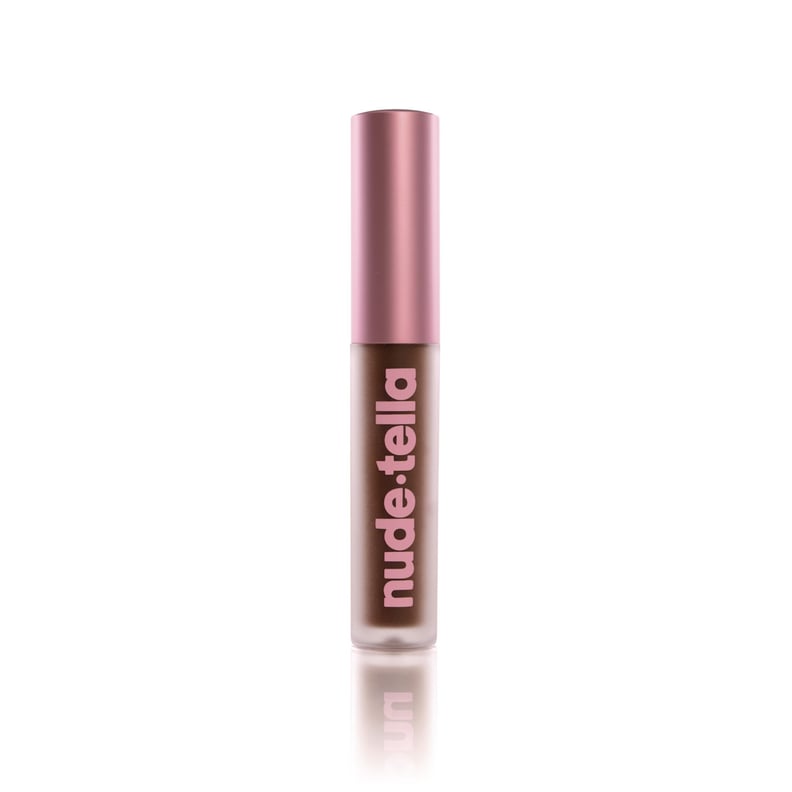 Beauty Bakerie Nude-Tella Bake It Naked Matte Lipstick
This rich, dark chocolate works on just about every skin tone.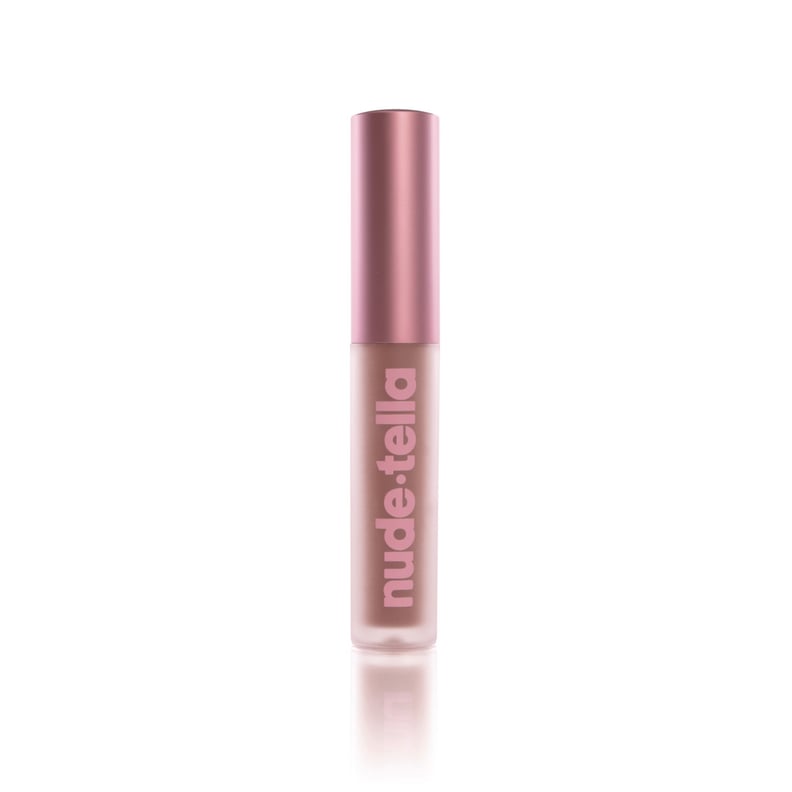 Beauty Bakerie Nude-Tella Birthday Suit Matte Lipstick
Birthday Suit is a dusty mauve shade that'll look good on just about everyone.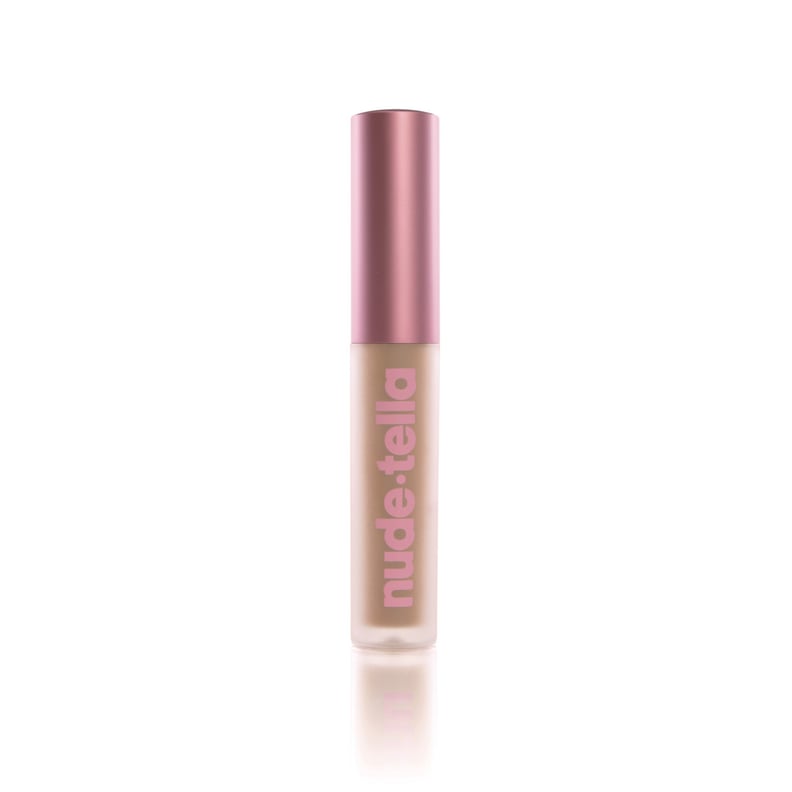 Beauty Bakerie Nude-Tella Nudi-Tea Matte Lipstick
Nudi-Tea is muted and caramel colored like the shade of a chai tea latte.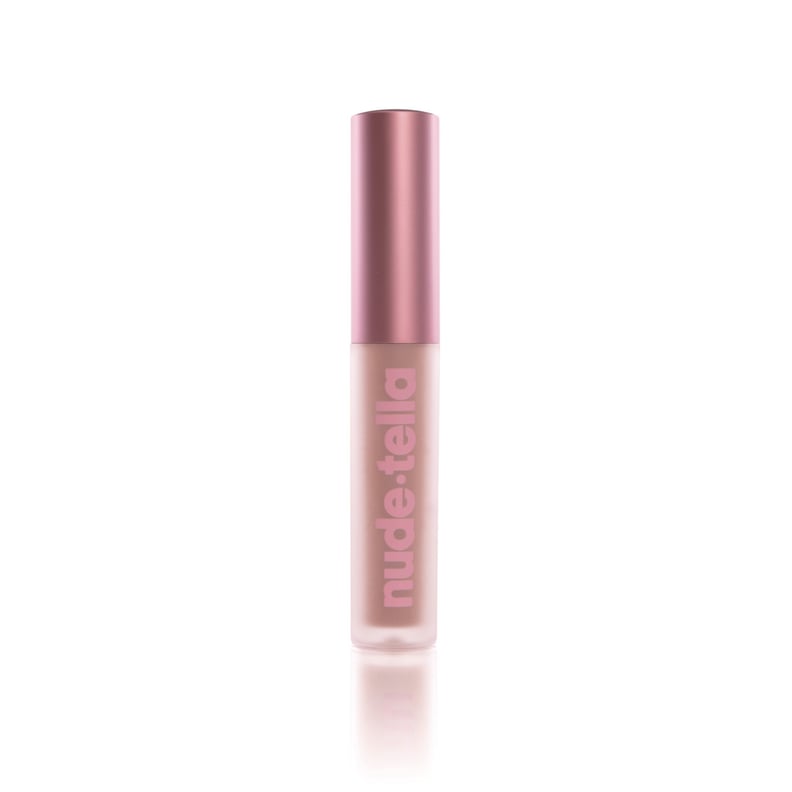 Beauty Bakerie Nude-Tella Skinny Dip Matte Lipstick
If you love bright pink lipsticks, then you'll love the color payoff of Skinny Dip.