9 Beauty Bag Travel Essentials, According to a Professional Packer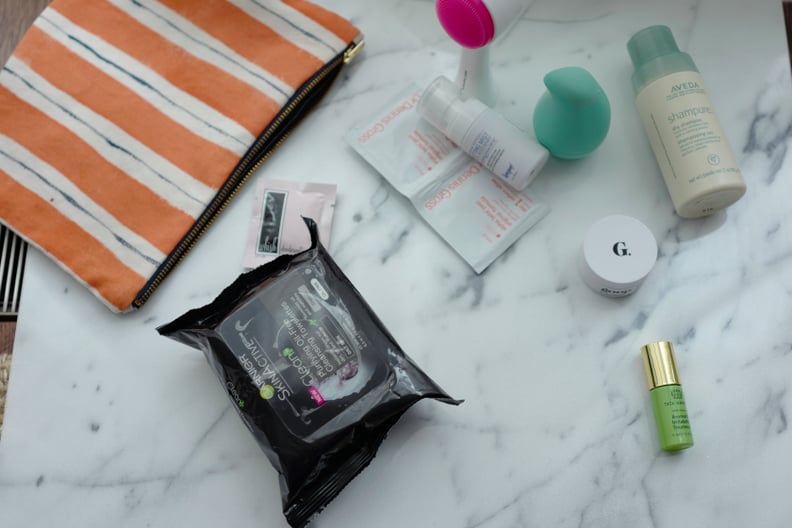 POPSUGAR Photography | Hitha Palepu
POPSUGAR Photography | Hitha Palepu
Having traveled over a million miles in my life (with over half being in a carry-on), I've learned a thing or two about paring down my beauty bag to just the essentials. I follow two rules that help keep me balanced: pack my lifesaving items, and swap the items I can. I will never travel without my favorite face oil, but have no problem using a cleansing towelette instead of makeup remover or applying the hotel-provided lotion instead of my own. These nine beauty products are the ones I never leave home without. They keep my skin clear, my hair bouncy, and my sanity intact.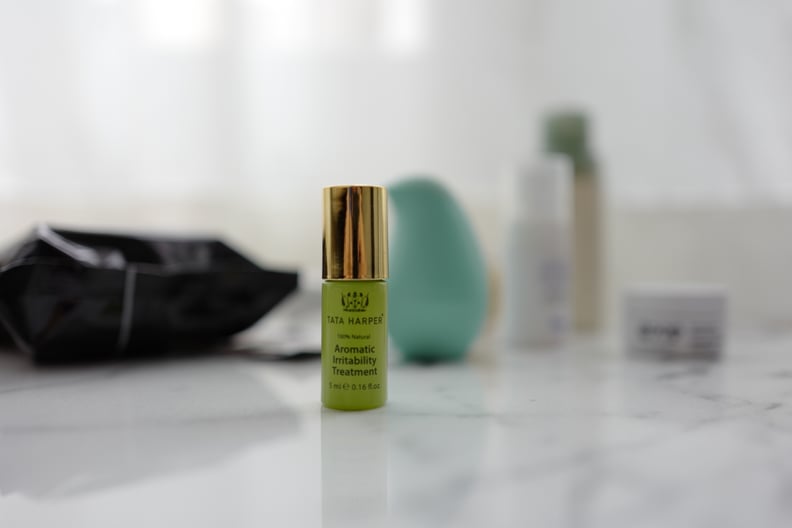 Tata Harper Aromatic Irritability Treatment
When traveling, you'll almost always deal with an issue — traffic, delayed flights, or a rude passenger sitting next to you. While noise-canceling headphones or a sleep mask can help block the outside world, I've found that this small aromatherapy treatment ($65), followed by a few cycles of 4-7-8 breathing , calms me down regardless of the situation. Plus, it can help mask any offending odors coming from a nearby passenger.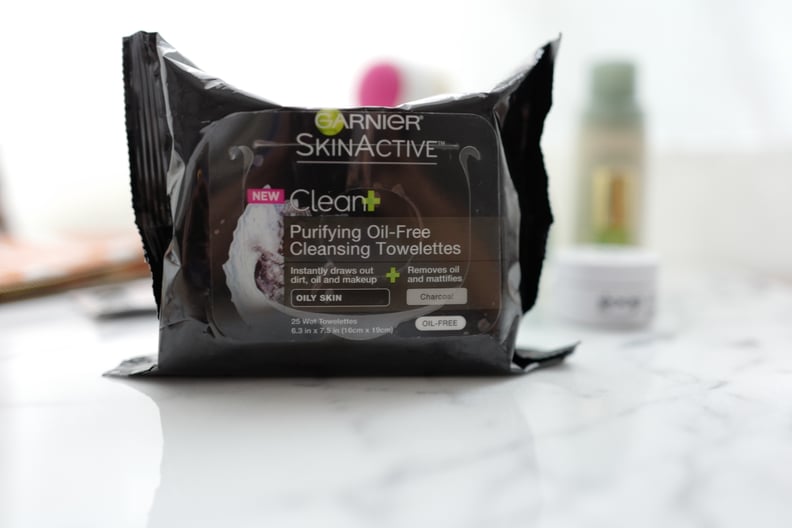 Garnier SkinActive Clean+ Purifying Oil-Free Cleansing Towelettes
I love facial towelettes for travel. They both cleanse and remove makeup, don't count against your liquids allotment, and can spot treat stains on your clothes in a pinch. These specific ones from Garnier ($6) have been my favorite — the activated charcoal helps prevent breakouts and removes excess oil from my skin. With hot weather ahead, my skin needs this extra mattefying step.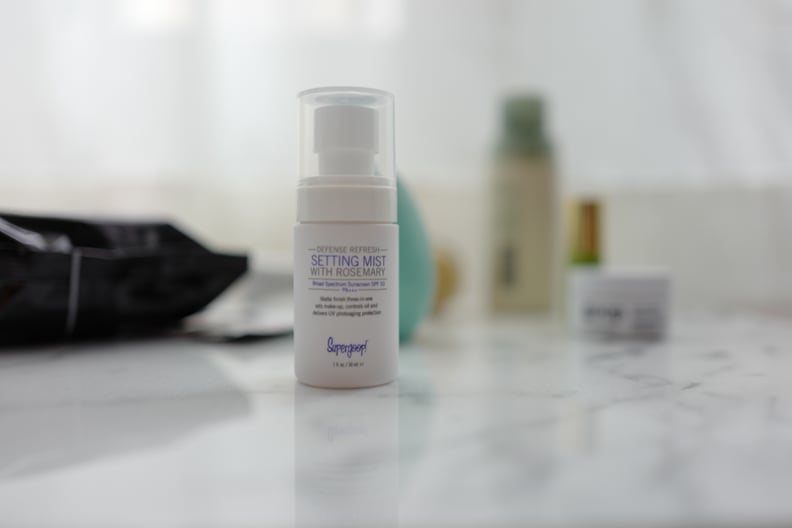 Supergoop Setting Mist With Rosemary, SPF 50
I'm diligent about applying sunscreen, especially in-flight. The sun's rays are significantly stronger when you're 35,000 feet in the air and can cause significant damage. This Supergoop spray ($12) refreshes and resets your makeup while giving it the extra protection it needs. I love it because it doesn't have a medicinal sunscreen smell and rehydrates my skin while in-flight.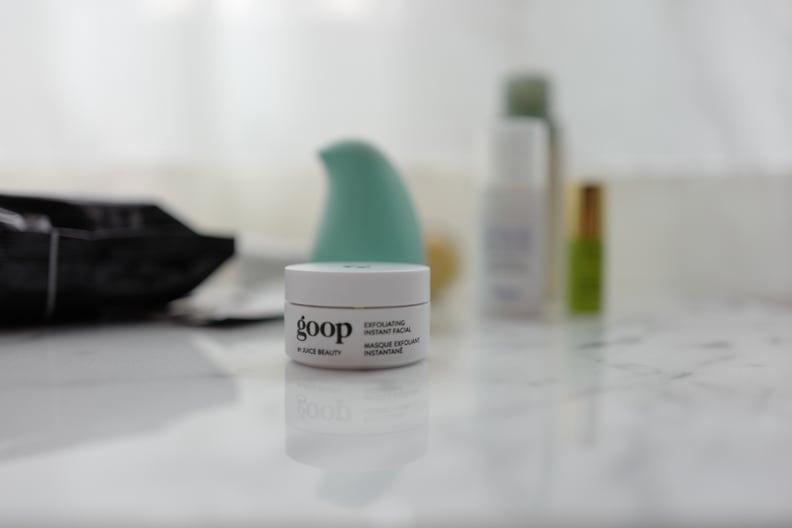 Goop Exfoliating Instant Facial
After a long flight or car drive, nothing brings my skin back to life quite like this mask ($125). The sandy texture and lactic acid slough off the layers of dirt and germs and it leaves my face glowing. I like to apply this mask after steaming my face for a few minutes and let it do its magic while steaming my clothes upon arrival.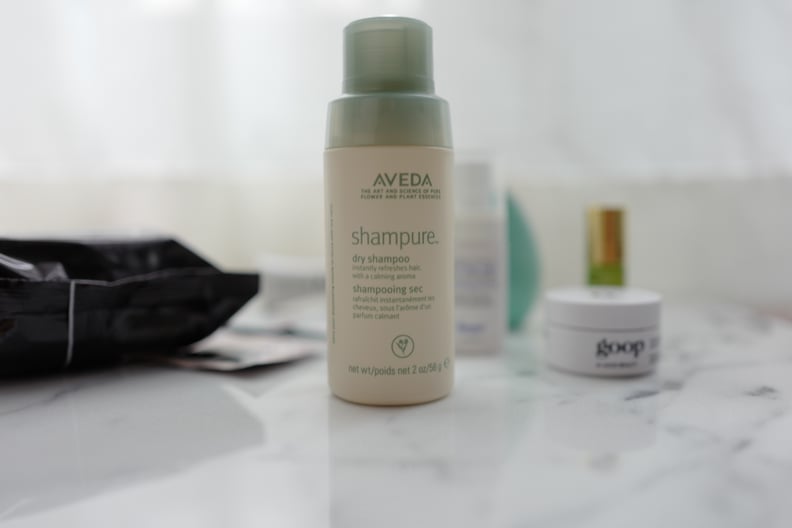 Aveda Shampure Dry Shampoo
Another nonliquid favorite, Aveda's dry shampoo ($30) is the best for refreshing your limp locks. I sprinkle this in my roots before taking a shower, as I find the steam helps the shampoo to fully absorb all the oil in your scalp. A thorough brushing will erase all the white residue and leave your hair looking gorgeous.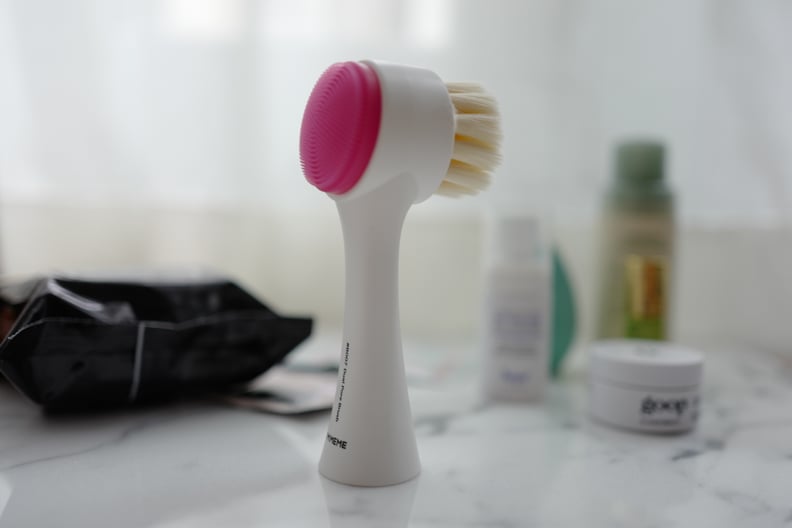 I'm Meme Dual Pore Brush
This brush ($17) is so nice, I bought it twice — for at home and for my dopp kit. It's the only tool I've found that helps keep my pores clear, without the pain of extractions. I use this brush after I've let the mask sink in my face — the nubby side on my nose and chin, and the brush on my forehead and cheeks — for an extradeep clean. It has been my little secret to invisible pores — and now it's yours, too.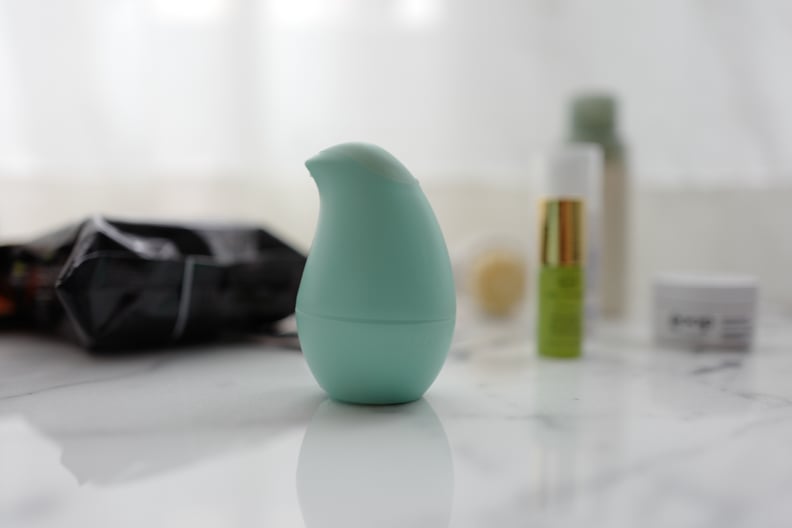 Okila Birdie Hand Sanitizer
When I board a flight or get in my hotel room, the first thing I do is to wipe down all frequently touched surfaces (the seat belt, the tray table, armrests, remote controls, and door handles) with a sanitizing wipe. I used to pack a handful of individually wrapped towelettes, but the Birdie sanitizer from Okila ($9) has been a game changer. I can spray it on my hands or any surface and use the provided dry clothes to wipe it down.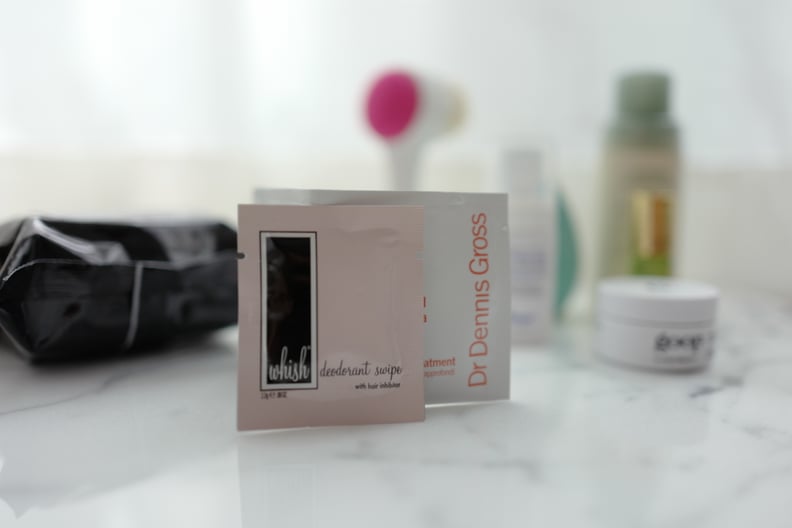 Whish Deodorant Swipe
If I don't have time to shower between a flight and a meeting, I swear by these deodorant wipes ($22). They're akin to taking a quick shower — a swipe will cleanse, deodorize, and leave you smelling great. Bonus — they'll also help slow hair growth, which is a lifesaver come Summer.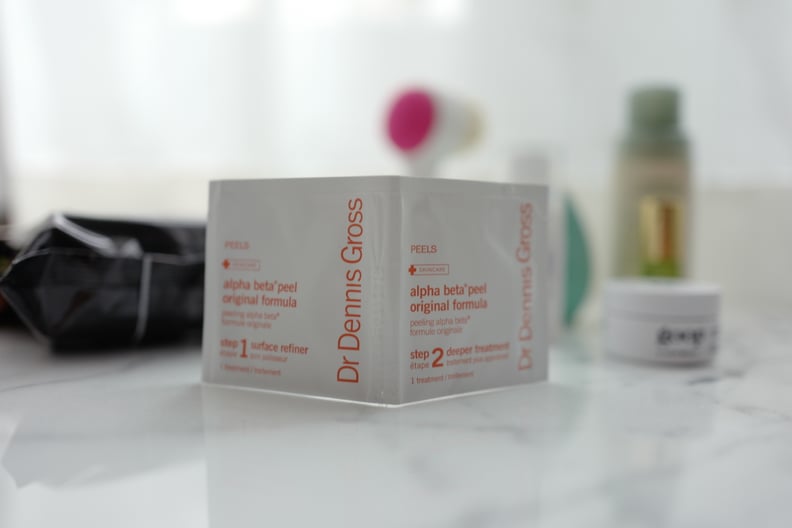 Dr. Dennis Gross Alpha Beta Peel
The final step in my postflight skincare routine is a gentle peel. I love this one from Dr. Dennis Gross ($16) for a few reasons — it's highly effective without irritating my skin, they're individually wrapped, and they don't count as a liquid.
Hitha on the Go
You can find more tips and tricks on packing the perfect carry-on in How to Pack and on my blog, Hitha on the Go. Keep calm, and always carry on!