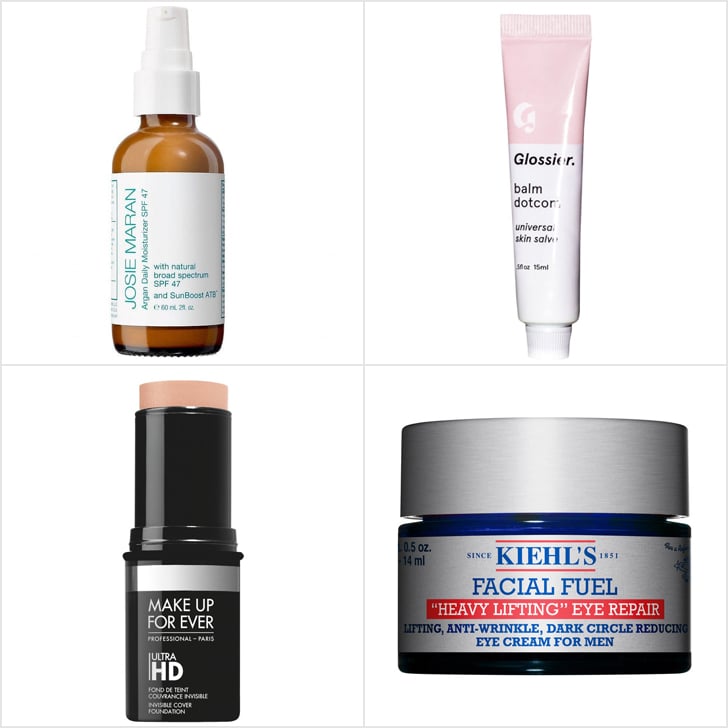 As POPSUGAR editors, we independently select and write about stuff we love and think you'll like too. If you buy a product we have recommended, we may receive affiliate commission, which in turn supports our work.
Gentlemen, listen: I know the world of guys' grooming can be a hard one to navigate. There are so many products "made for men" that it can be hard to figure out which ones are the best. You think you've got it bad? Imagine how women feel! You wouldn't stand a chance in their beauty aisle.
I sometimes worry about you guys, trying to figure out which products are essentials for you and your daily life. Using body lotion on your face. Not using an aftershave. Ugh, it makes me shudder. I often take a quick glance around a buddy's bathroom and think, "This is it? A body wash and shampoo 2-in-1 and a toothbrush?"
You don't need a lot, but there are a few beauty products you should be using every day, and I'm here to help you land the best ones.
01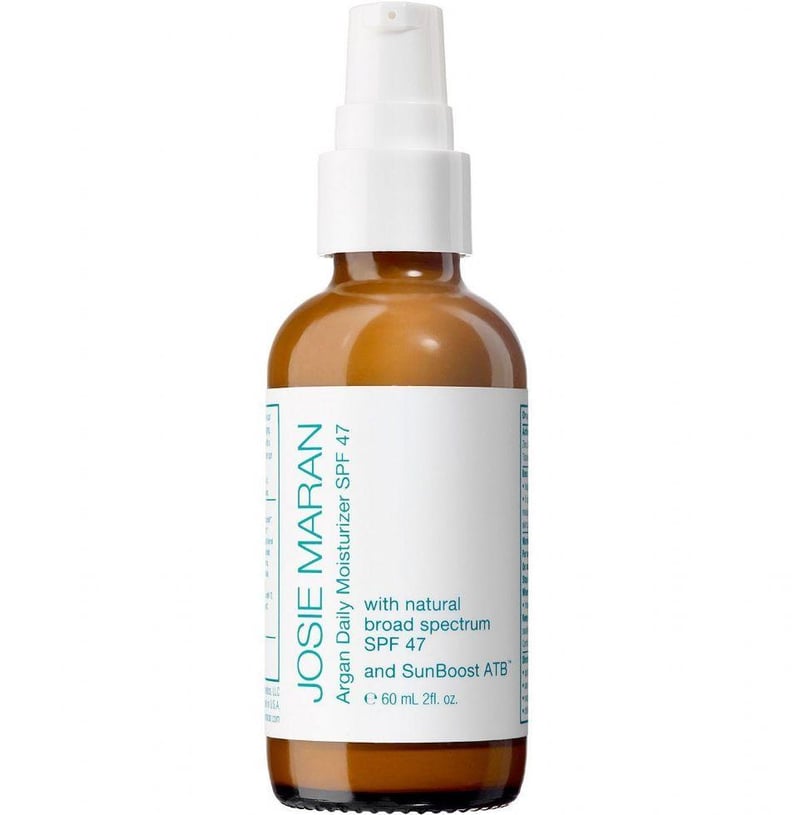 Moisturizer
I trust that you're already using a moisturizer, right? That's just a no-brainer. Something is always better than nothing. As long as you're taking a step to keep your face hydrated, that's great. But, let's try to make sure you're using one with an SPF. Harmful UVA and UVB rays play a huge role in premature aging and skin damage, and simply incorporating an SPF into your skin care routine daily can do wonders for keeping your skin looking great for years to come. SPFs aren't just for the beach.
The more sun protection you can get from your moisturizer, the better. If a product does happen to include an SPF, it's usually around SPF15. Josie Maran's Argan Daily Moisturizer SPF 47 provides almost triple the sun protection of the normal sunscreen-infused moisturizer. Plus, it has all of the benefits of Josie's argan oil, jojoba oil, and green tea, which are amazing for your skin.
The moisturizer is very thin, so I squirt a couple of pumps into my palm, warm it up between my hands, and rub it all over my face (and neck!). It dries down in just a couple of seconds and doesn't leave a slick sheen, so you won't look oily or sweaty throughout the day.
02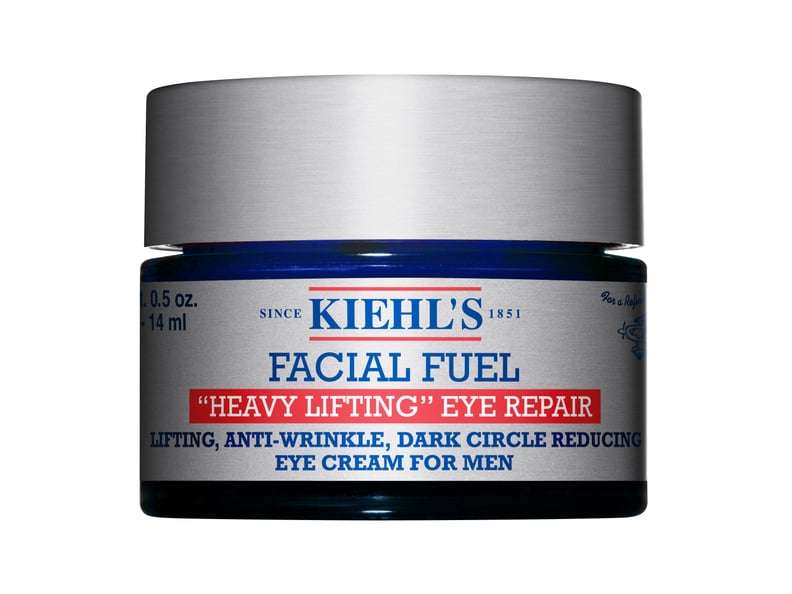 Eye Cream
The one question that you men always ask me is about eye cream. You know you should be using one, you just don't know where to start. Let me answer this question once and for all.
As a fellow dude, I personally could care less whether or not a product has been formulated "for men." It's all marketing anyway, don't be fooled. But, I will say that I keep going back to this Kiehl's Facial Fuel men's product time and time again, simply because it really is one of the best.
The formula is made with vitamin C, which brightens and helps reduce signs of aging that are always most apparent around your eyes. Linseed extract, which comes from the flax flower, is packed full of fatty acids, B vitamins, protein, and zinc to increase skin's firmness and reduce the appearance of wrinkles. Caffeine stimulates blood flow around they eye, which both takes down puffiness and diminishes dark circles.
I love this eye cream because you can really feel it working. From the first application, the skin under your eyes will feel energized. That's the caffeine working to juice up your fatigued areas and make you look immediately more awake, while diminishing signs of aging over time.
In case your mother didn't teach you, this is how you apply eye cream: using your ring finger, scoop a very small amount from the jar (you really don't need a lot). Gently pat it — don't rub — under your eye from the outer corner (near your ear) in toward your tear duct and back out again. Using your ring finger is preferable because it puts the least amount of pressure on the sensitive skin under your eye.
03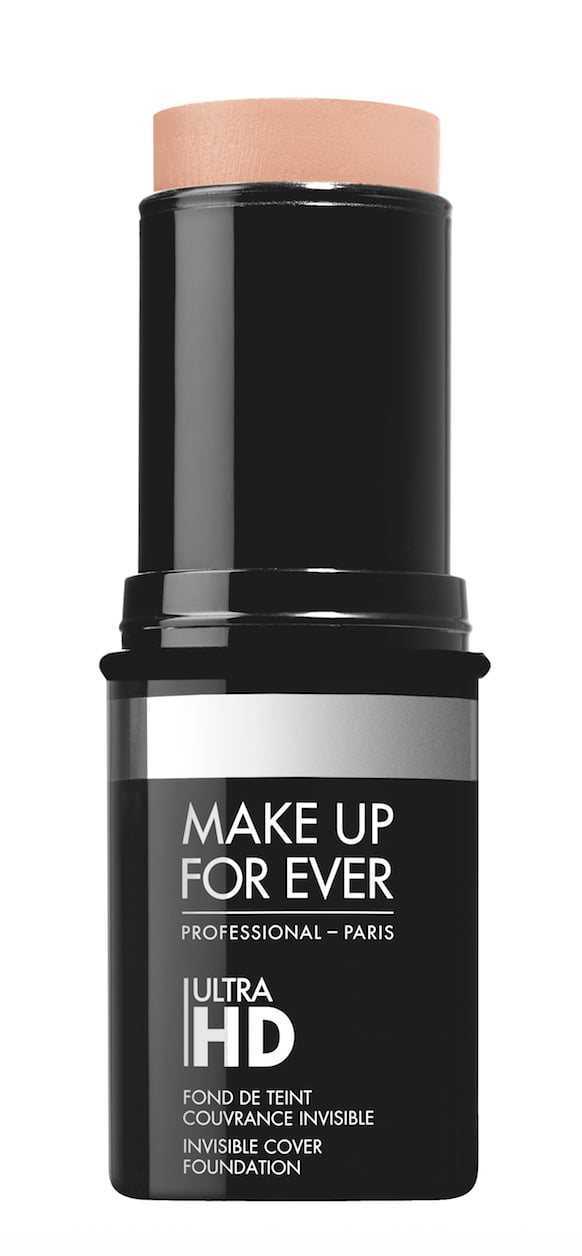 Foundation
OK, calm down. A little foundation is not the end of the world, and it can really come through for you in the clutch. This is the stick version of one of my favorite liquid foundations. I'm including it as a stick for a few reasons.
First of all, it's less conspicuous. I'd tell you that there's nothing wrong with a guy wearing makeup, but none of you are going to listen anyway. You'll be thanking me when you've got an unsightly blemish or dark circles from a long night out. Plus, it's more portable. You can throw it in your gym bag without worrying about it breaking open and getting all over your clothes.
You don't need a brush or a Beauty Blender (ask your girlfriend what that is) to apply it. Just your fingers. You can manage that, right?
It's great because it can do the work of a foundation or a concealer, depending on what you need that day. Want to cover up a pimple (or a hickey)? Dab a bit of this on the problem area, blend it out with your fingers, and you're good to go. Need to cover up dark circles before a presentation at work? Apply under your eyes, pat to blend, and you'll look like you got a full night's sleep. You can cut redness anywhere with one pass of this foundation, and even put all over your face for full coverage (like if you have acne).
04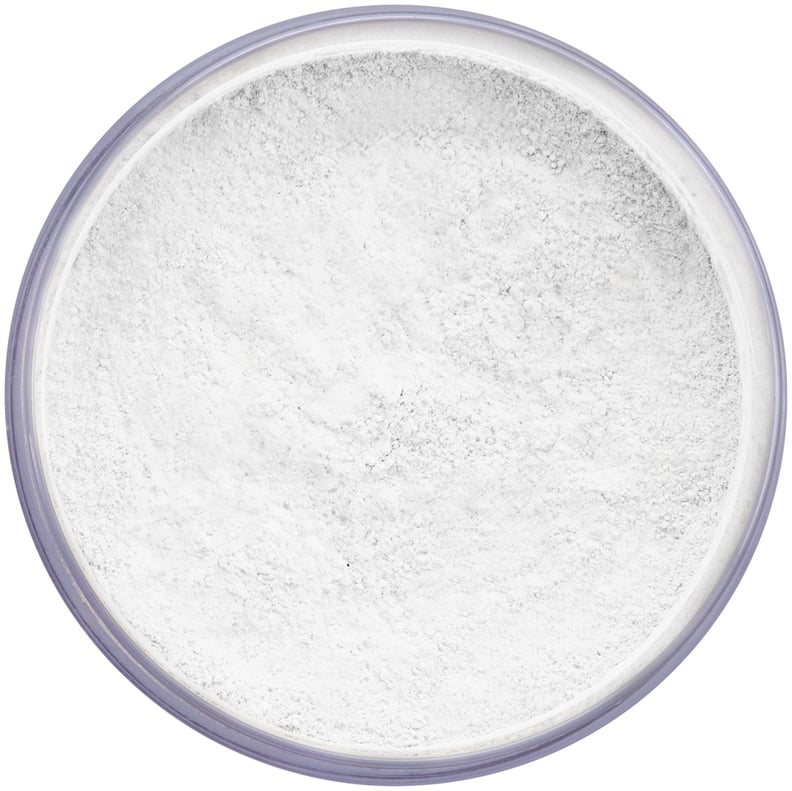 Translucent Powder
Translucent powders should really be an essential last step for everyone before they leave the house, makeup or no makeup. They'll always make you look better and keep you looking great throughout the day. Here's why.
A translucent powder is a very finely milled powder that looks white, but goes on sheer, so it's good for any skin tone. Whether you're wearing a full face of makeup or just a few touches of stick foundation here and there, finishing it all off with a translucent powder is going to lock everything in all day; so the product won't fade, migrate, or, God forbid, wipe off. If you're gonna wear makeup, you might as well make sure that it stays put, you know? It's going to make your makeup even more imperceptible, too, if you're worried that you didn't put it on quite well enough.
But hold up— if you're not wearing makeup, you'll still benefit from a translucent powder on your face. If your moisturizer tends to leave your face a little shiny a few hours after you apply, or if your skin gets oily throughout the day, dusting a layer over your face before you run out the door can help with all of that. It makes skin look matte, your pores look smaller, and helps control oil throughout the day. I put powder over my bare face just as often as I put it over makeup.
Just take a big, fluffy brush, dip it into the powder, tap of excess on the side of the jar, and dust it all over your face. You can't mess it up. Worried that your homeboys will make fun of you for having a big makeup brush on your bathroom sink? Find new friends. Or, usethis retractable powder brush, which is easy to hide, and it can be our little secret.
Maybelline Studio Master Fix Setting + Perfecting Powder ($9)
05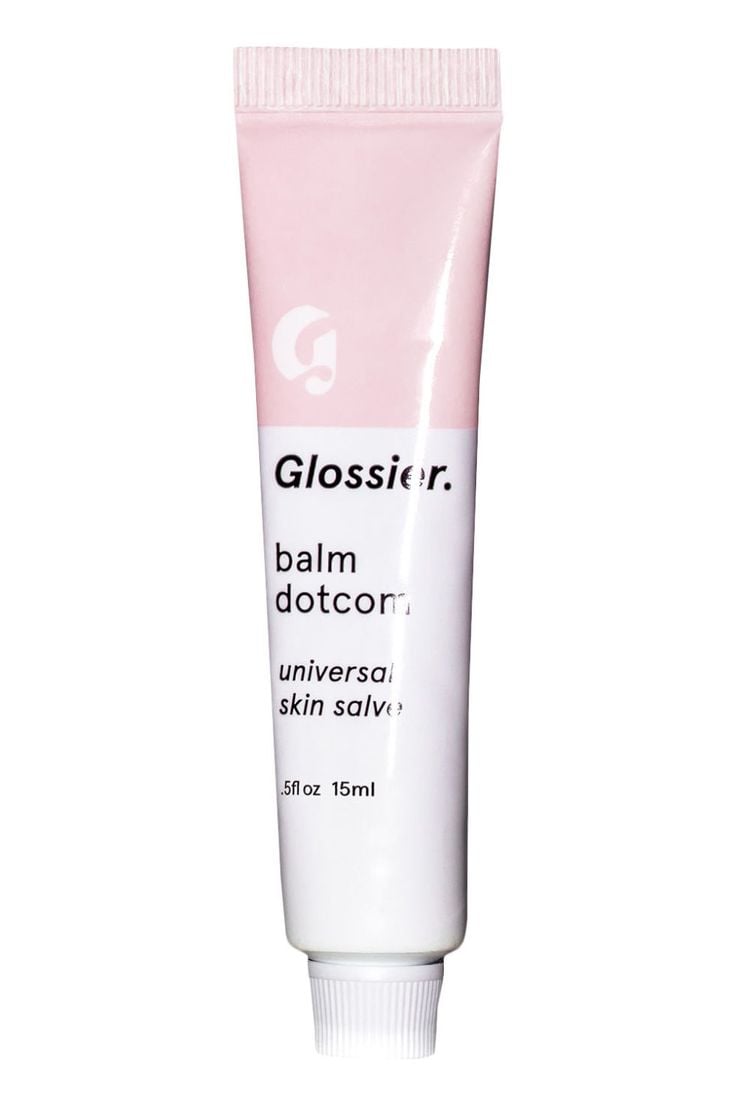 Lip Balm
Being dudes, one of the products that are always pushed to us are dry skin balms, hand salves, and moisturizing creams. They're all the same thing, they're just sold to us in different tins and tubes made to look ultra masculine. The packaging may be different, but what's inside is all the same: a product that's waxy and subpar, sold to us because men aren't supposed to know the difference. There's nothing wrong with using a women's product because there's nothing wrong with being a woman. But what about a product made for everyone?
Glossier's Balm Dotcom is far and away the best balm I've ever used. Patches of dry skin, cracked knuckles, and flaky lips are all are no match for this skin salve. It's made with Castor seed oil, beeswax, lanolin, and rosemary extracts, which work together to not only moisturize skin, but lock moisture in and act as a barrier for harsh, drying winds.
The problem with men's salves, besides the fact that they're "eh," is that they're always in too big of a container to carry with you. Glossier's Balm Dotcom in a tube that's no bigger than a lighter, so you can have it with you at all times. And I do. It's the only balm I've found that, when used on your lips, doesn't cause the same problem that it promises to solve. Your lips won't be left feeling dryer than they did when you applied, and there won't be any flaking a day later. Balm Dotcom leaves your lips kissable at all times, and everywhere else, if that's what you're into.
Glossier Balm Skin Salve ($12)