POPSUGAR Photography | Maria del Rio
POPSUGAR Photography | Maria del Rio
As POPSUGAR editors, we independently select and write about stuff we love and think you'll like too. If you buy a product we have recommended, we may receive affiliate commission, which in turn supports our work.
I'll never forget the first tube of mascara my mom finally let me buy when I was 13 years old. It was CoverGirl LashExact Mascara in a big purple bottle, and I swiped it on religiously every day before school. CoverGirl has been the ultimate drugstore beauty brand for decades, and for good reason. It produces quality cosmetics at affordable prices. It's the kind of stuff that has always been trusted by beauty-lovers — just ask your grandma.
Over the years, several of the brand's products have developed a cult following. All beauty girls should try these makeup staples at least once in their lives. You never know — they might become your go-tos. They're reliable items to have on hand, trust us!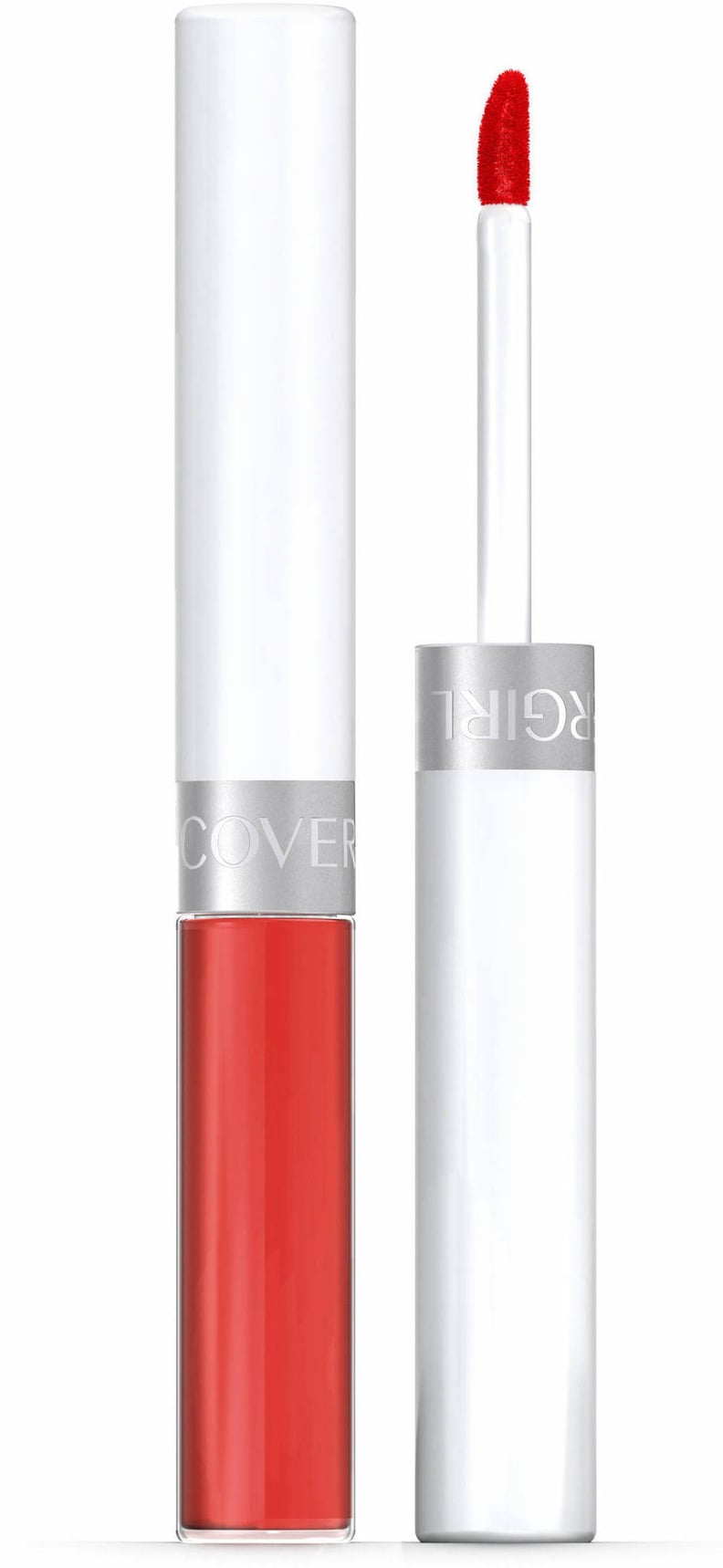 CoverGirl Outlast All Day Custom Reds Lip Color
The CoverGirl Outlast All Day Custom Reds Lip Color ($10) is a must because it will last all day. Seriously, it won't budge through multiple meals — we've tried it. It comes with a moisturizing top coat that will keep your lips from feeling dry. There are seven different shades available, so you're sure to find something complementary to your skin tone.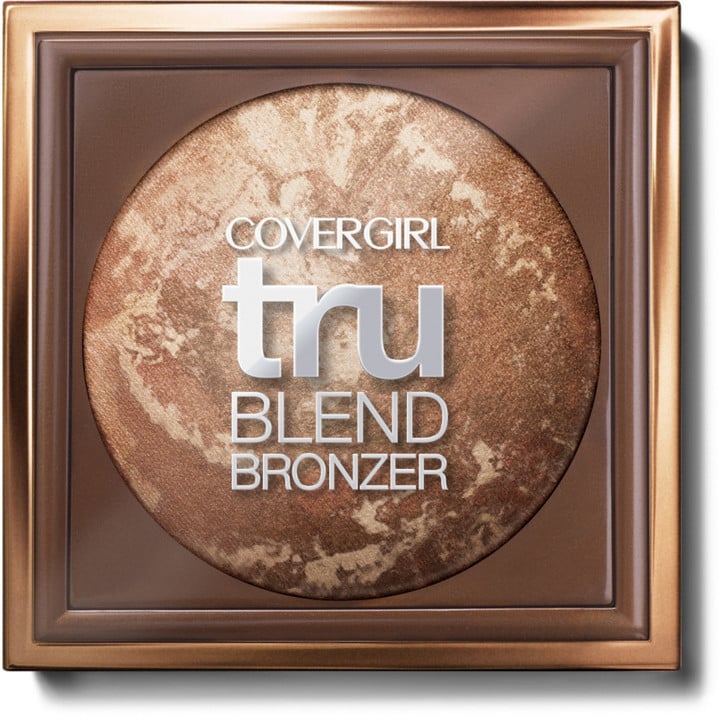 CoverGirl TruBlend Bronzer
For a natural glow, try CoverGirl TruBlend Bronzer ($10). The baked pigment blends right into your complexion so you won't be left with any harsh lines. It also has a hint of shimmer that looks so subtle and pretty when it catches the light. It's an ideal option for sun-kissed skin.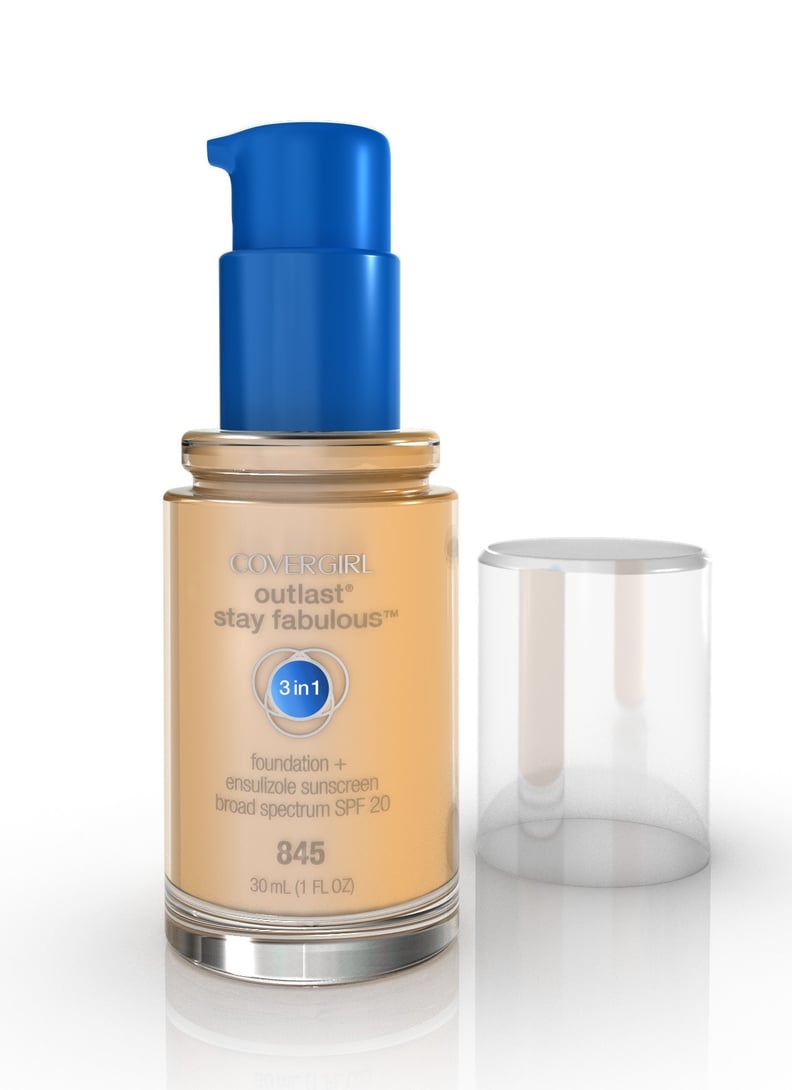 CoverGirl Outlast Stay Fabulous 3-in-1 Foundation + Broad Spectrum SPF 20
CoverGirl LashBlast Volume Mascara
Dramatic eyes are easy to create with CoverGirl LashBlast Volume Mascara ($9). The brush holds lots of the formula, so your lashes get well-covered with its pigmented color. We like the Very Black shade because its inky hue makes any eye color pop. You'll look like you're wearing falsies after a few swipes of this mascara.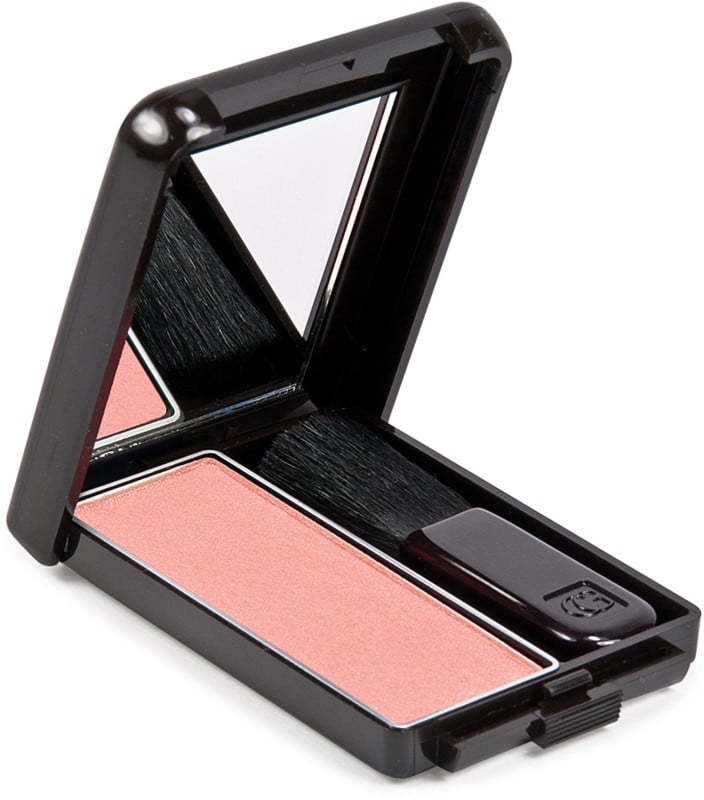 CoverGirl Classic Color Blush
The small compact that CoverGirl Classic Color Blush ($6) comes in is suited for traveling. The Soft Mink shade is universally flattering, which is why it's been popular for years. The blush includes conditioners in the formula so it will blend into your skin rather than just sit on the surface. The color will last and doesn't look cakey while on.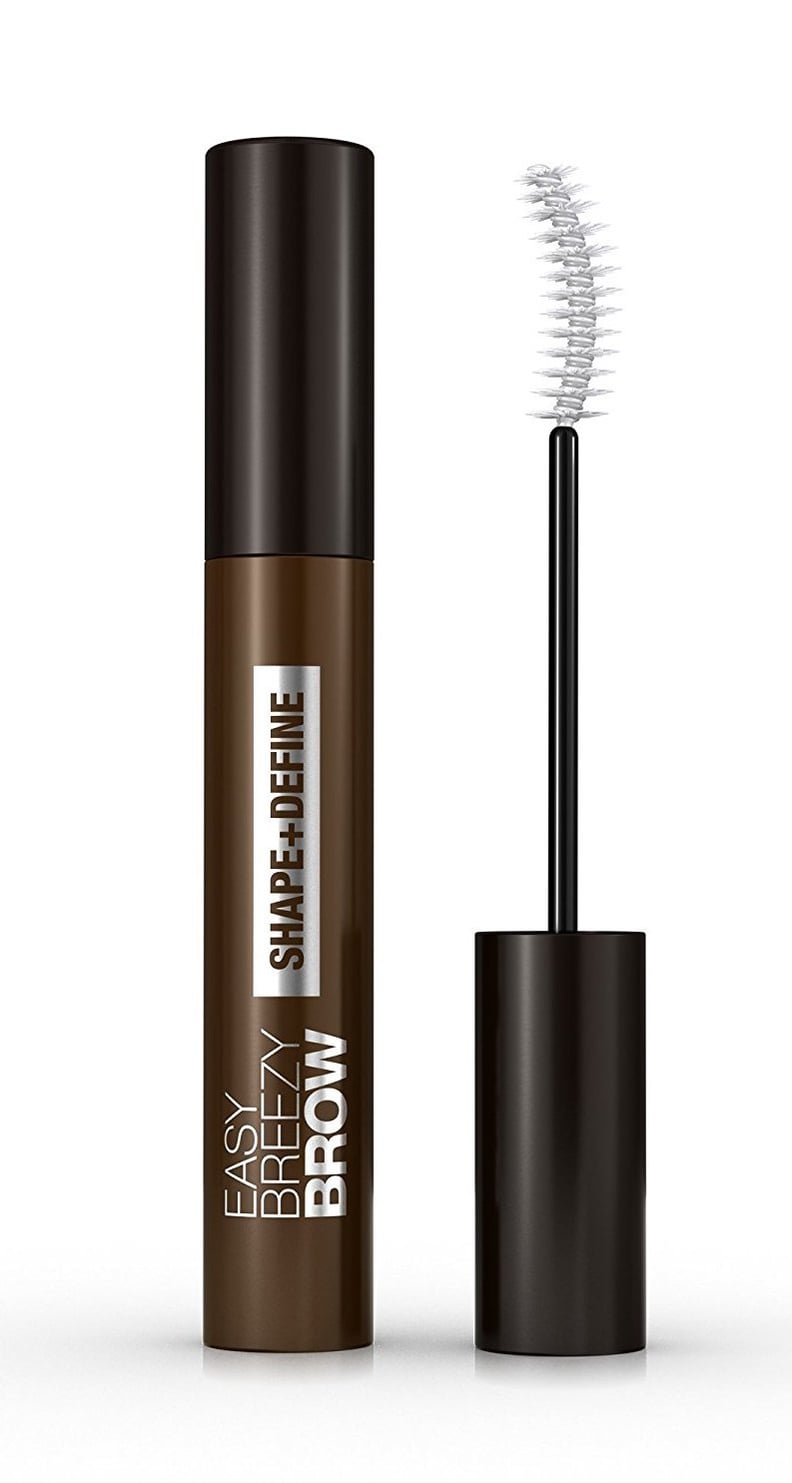 CoverGirl Easy Breezy Brow Shape & Define Eyebrow Mascara
If you want to fill in your eyebrows fast, try the CoverGirl Easy Breezy Brow Shape and Define Eyebrow Mascara ($9). The mascara-like applicator makes it easy to swipe this product on your brows. Not only does it make arches look fuller, but it also keeps them in place. It's available in everything from Soft Blonde to Rich Brown.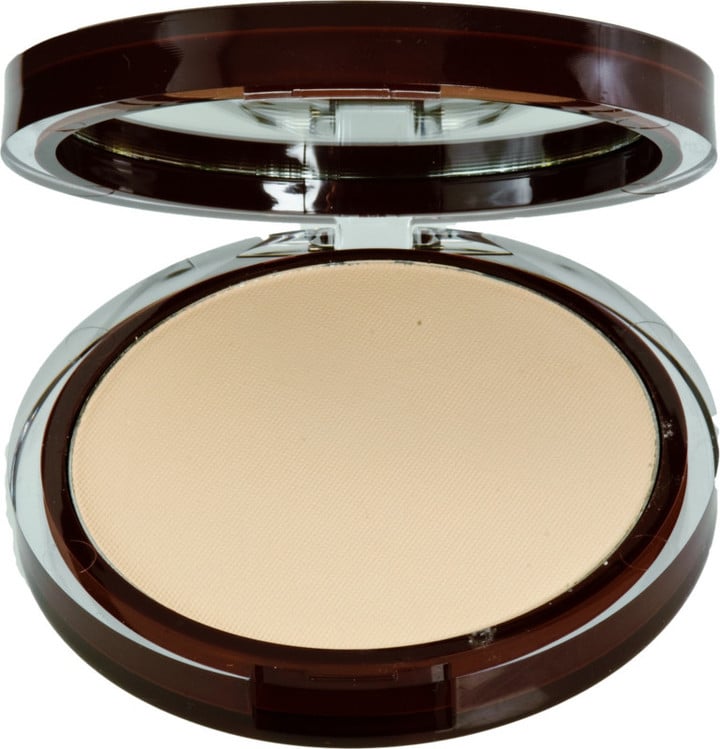 CoverGirl Clean Pressed Powder
I have had this CoverGirl Clean Pressed Powder ($7) is my cover-up rotation for over a decade now. Every time I use it, I get compliments on my smooth complexion. The powder reduces the appearance of pores and keeps oily skin in check. Sweep it on over liquid foundation for a flawless complexion.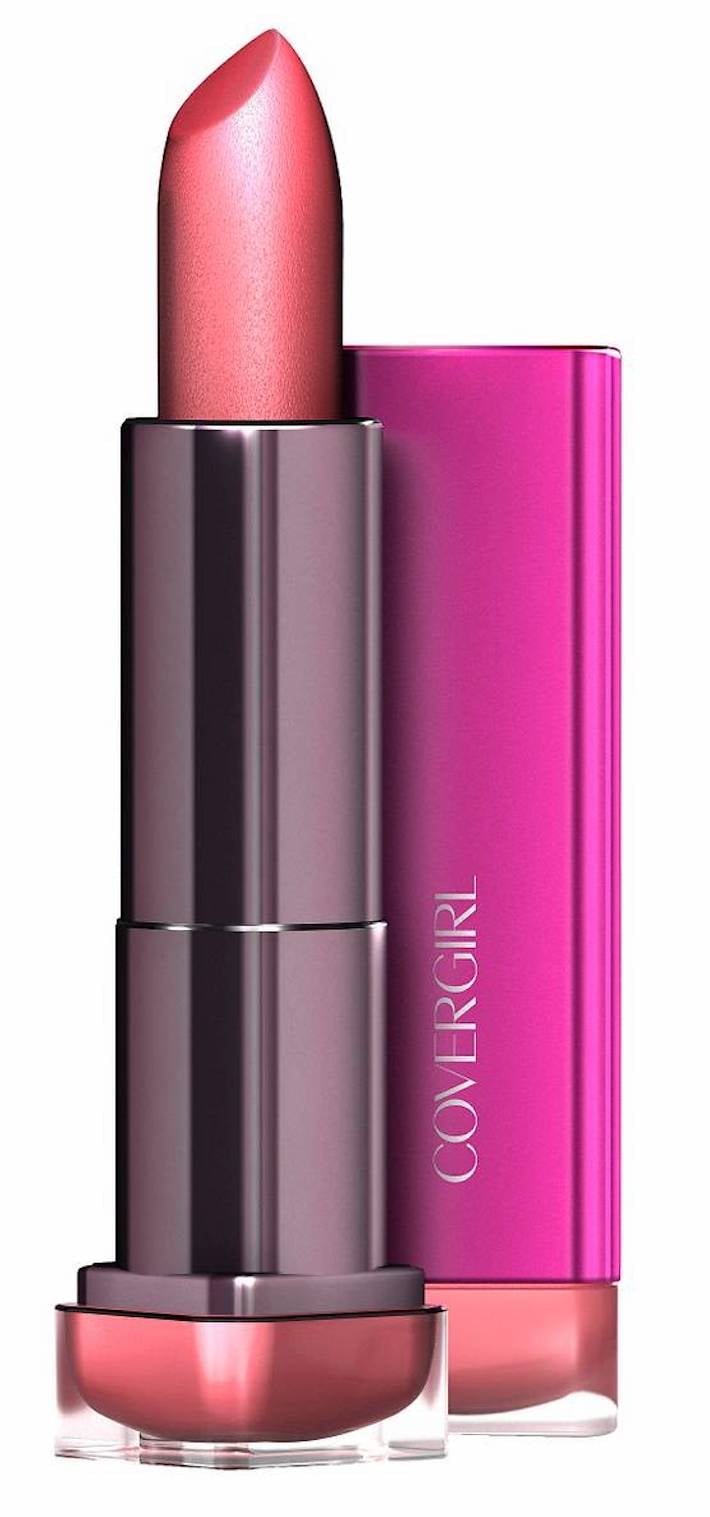 CoverGirl Colorlicious Lipstick
The Cover Girl Colorlicious Lipstick ($5) has great color payoff no matter what shade you try. The formula is infused with shea butter so it almost feels like a lip balm when you wear it. By the way, there are 36 shades to choose from. The color families include nudes, reds, plums, and pinks.

CoverGirl Invisible Concealer
Dab the CoverGirl Invisible Concealer ($6) on stubborn pimples and dark under-eye rings. The sponge tip applicator allows you to precisely apply the formula exactly where you want it. Fans of this product love it because it hides blemishes without feeling thick on your skin. It comes in fair, light, and medium shades.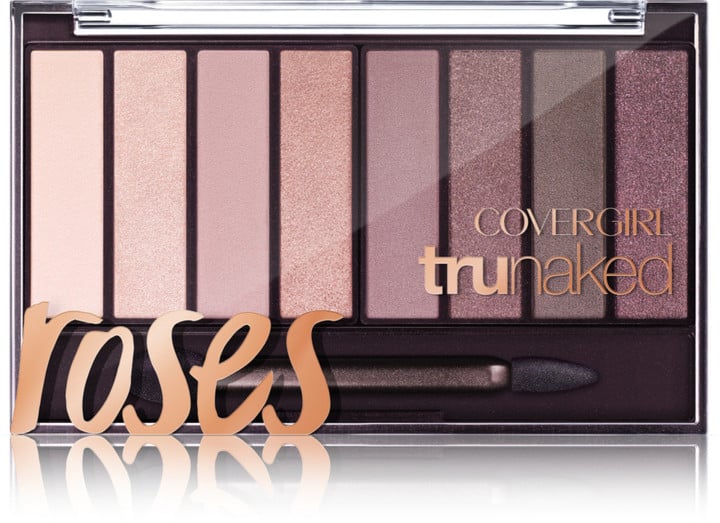 CoverGirl Roses TruNaked Eyeshadow Palette
The CoverGirl Roses TruNaked Eyeshadow Palette ($12) is a newer product from the brand, but we already predict it will become a staple. The soft, rosy colors are so versatile — wear the lighter shades to the office or make a plum smoky eye at night. Wet the darkest shade and use it as an eyeliner. We love that affordable palettes are becoming a bigger trend in drugstores.