If we had to sum up what the future of the beauty industry will look like in one word, it would be: custom. More and more brands are rethinking the concept of mass beauty and coming up with the technology to make it possible for you to create and shop personalized products. When hair, makeup, and skin-care products are tailored to you [1] and your unique needs, the results are all the more effective [2].
From body oil to shampoo, foundation, and serum, the possibilities are endless. Most customizable beauty brands have you answer a short questionnaire about your beauty needs, then you start with a base and mix in additional ingredients to fit your hair, skin, or makeup profile. It's like playing cosmetic chemist from the comfort of your couch. There are one-time-purchase brands like Prose [3] and Bite Beauty Lip Lab [4], as well as subscription services like Atolla [5] and Curology [6] that send you a refill on your unique products monthly. Most of these services ask you to routinely update your beauty profile so your product stays current and up to date with your needs.
If you're new to the world of made-for-you beauty, we rounded up a few of the best custom beauty brands in the hair, skin, and makeup categories ahead.
Atolla Custom Serum Subscription
Target any and all of your skin-care concerns with the Atolla Custom Serum Subscription [7] ($45). After completing a brief quiz to match you to the best ingredients for your concerns, Atolla will ship you (for free) a one-month supply of your personalized serum, along with an at-home skin-health kit. You'll also get access to a free consultation with an in-house aesthetician.
Prose Custom Shampoo
Prose creates your perfect shampoo and conditioner made with all-natural ingredients like green-tea water, honey, and oat oil. The result is the Prose Custom Shampoo [8] ($25), a gentle, sulfate-free cleanser. It ships for free and promises 100 percent satisfaction.
Bite Beauty Lip Lab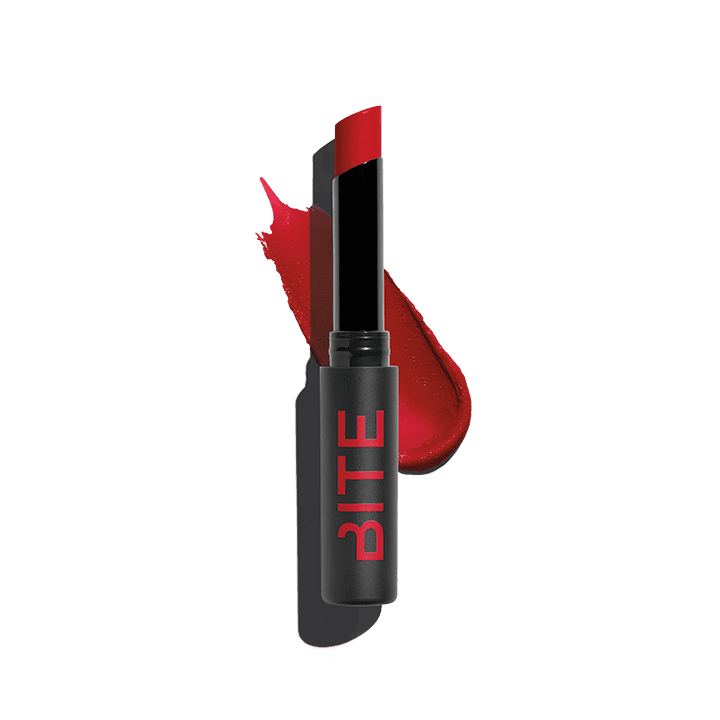 Have you ever wished you could find the perfect lipstick color to complete your collection? With an appointment at the Bite Beauty Lip Lab, you can mix your own custom shade. The experience of making the Bite Beauty Lip Lab Custom Lipstick [9] ($60) will have you never wanting to go back to selecting a color off a shelf again.
Skin Inc. My Daily Dose Custom Blended Serum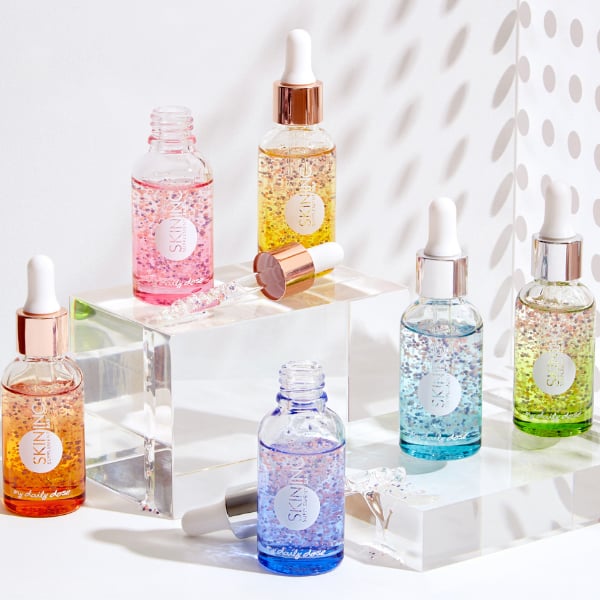 You'll feel like a true skin-care expert creating your Skin Inc. serum. My Daily Dose Custom Blended Serum [10] ($84) takes many different factors into consideration when crafting your unique product and ships it straight to your door.
Curology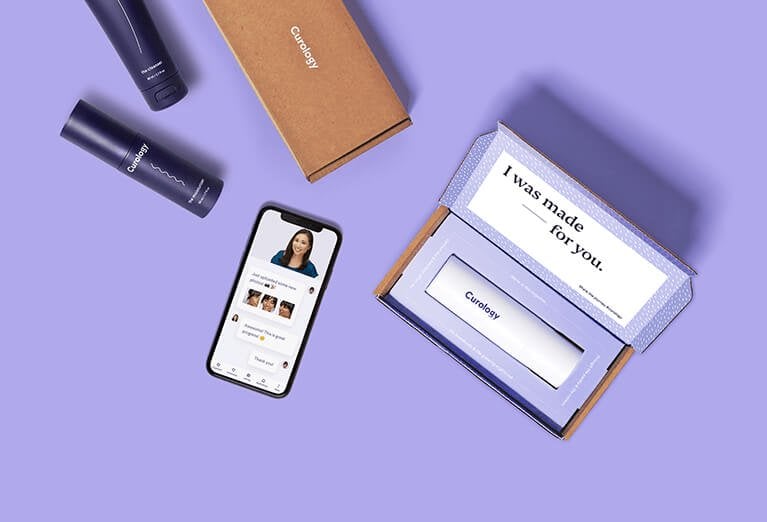 Whether your skin-care pain point is zits, blackheads, wrinkles, or something else, Curology [11] ($60) delivers custom skin-care solutions straight to your doorstep. A week or two after completing an easy skin-care quiz and selecting your products — like the cleanser, the brand's signature cream, moisturizer, or all three — your new regimen arrives for you to enjoy. And if something isn't working, in-house experts will help you remedy the issue.
Function of Beauty Hair Mask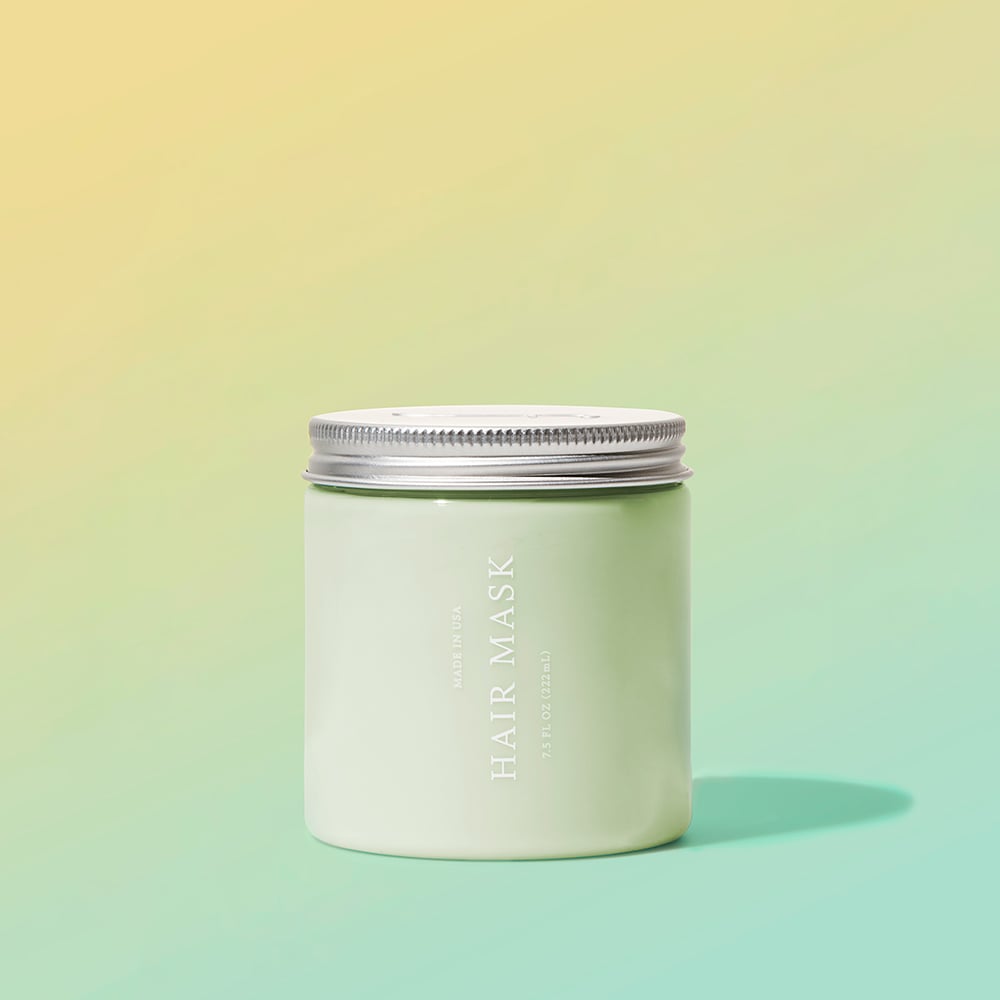 With shampoo and conditioner, hair masks, and hair serums, check out Function of Beauty. The Function of Beauty Hair Mask [12] ($19) lets you make your own intensive weekly deep-conditioning treatment with a cocktail of clean, vegan ingredients.
Skinsei Customized Skin Care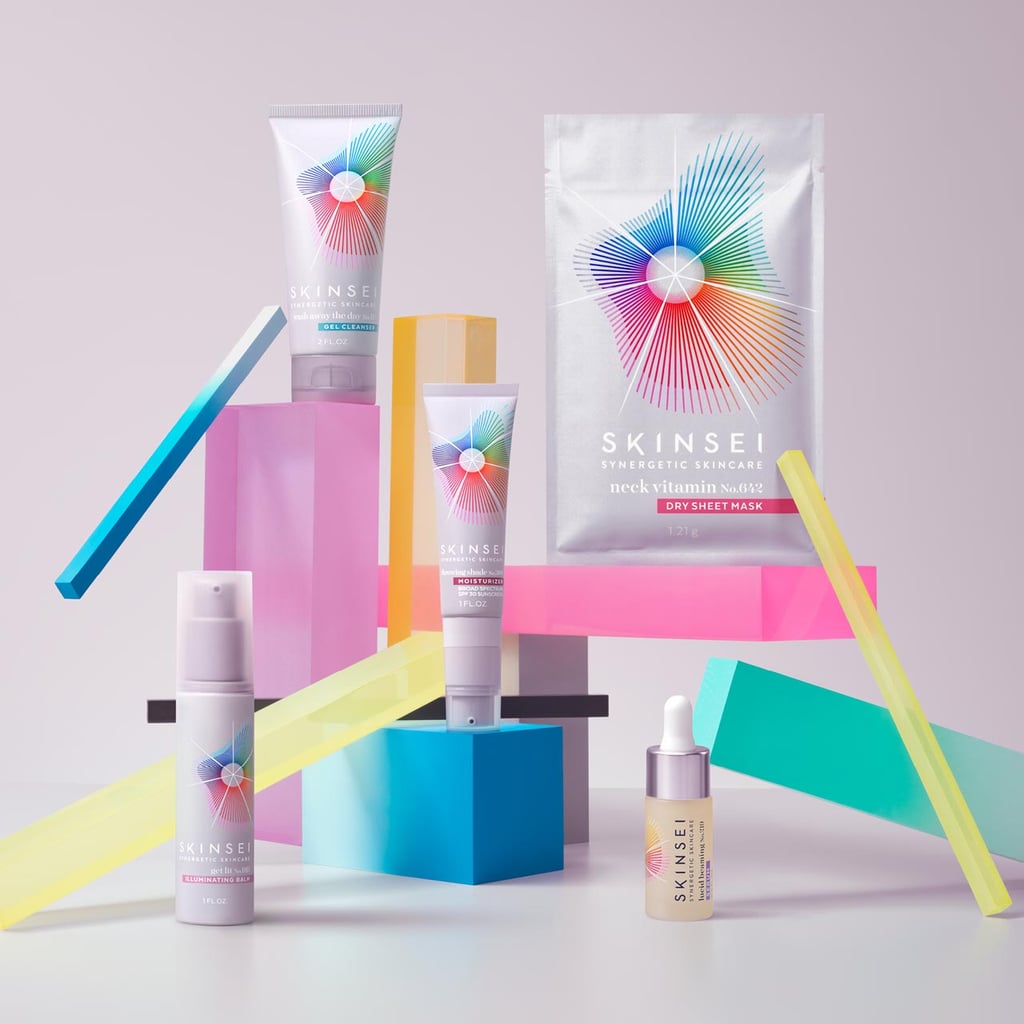 Skinsei [13] ($45) creates a three or five-piece regimen of skin-care essentials customized to how you eat, sleep, and live based on a personality quiz. The products are made with natural ingredients and prebiotics to work with your skin's unique needs.
The Buff Customized Body Oil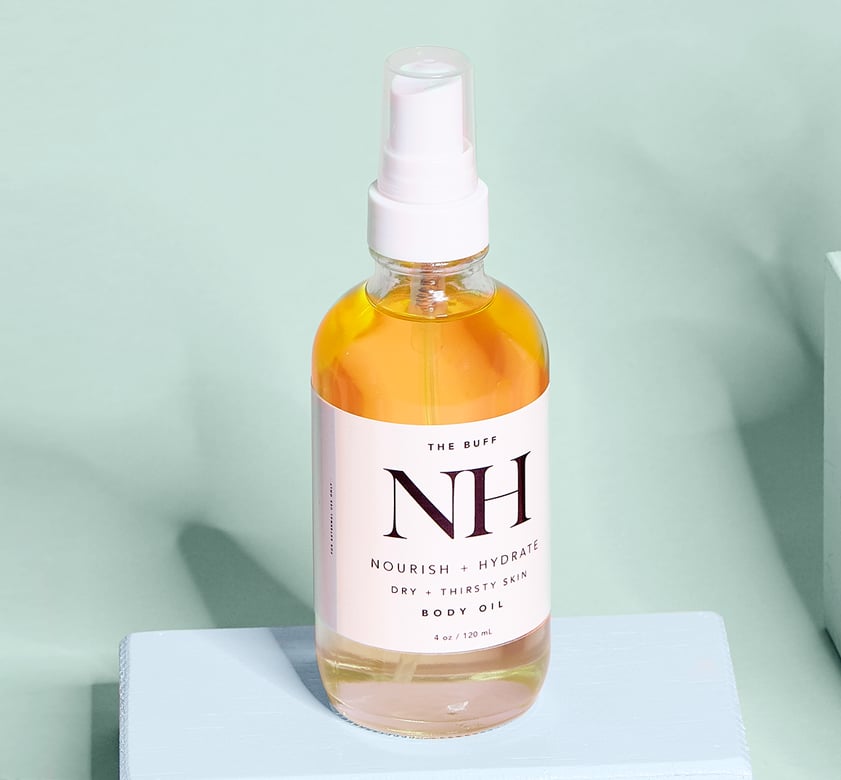 The Buff is the authority for custom oils, be it for face, body, hair, or nails. To get your very own formula, simply complete the beauty quiz online and get the oil, along with your monogrammed bottle, delivered to your door. The The Buff Customized Body Oil [14] ($42) is great for obtaining soft, hydrated skin and fighting stretch marks.
Kiehl's Apothecary Preparations Personalized Facial Skincare Serum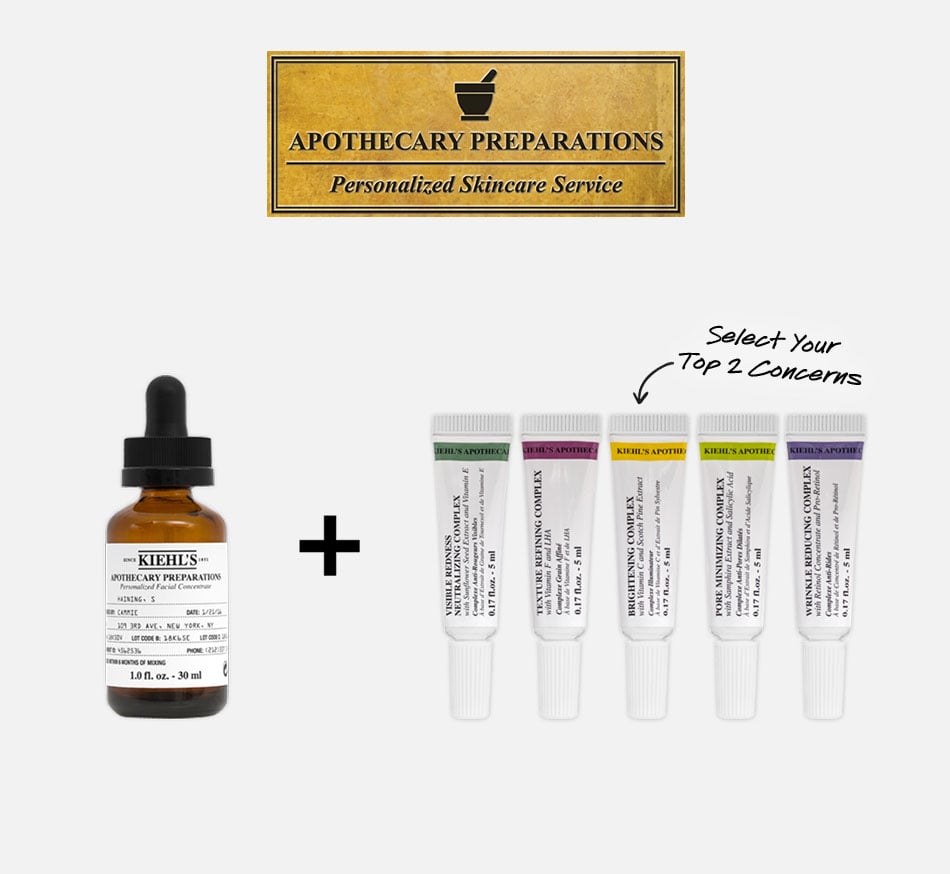 Kiehl's already has so many great skin-care products in its range — just imagine how amazing a uniquely made product can be. The Kiehl's Apothecary Preparations Personalized Facial Skincare Serum [15] ($95) lets you select your two top skin concerns to target — like wrinkles, texture, clarity, enlarged pores, and redness — and mixes it with a skin-strengthening concentrate.
SkinCeuticals Custom D.O.S.E. Serum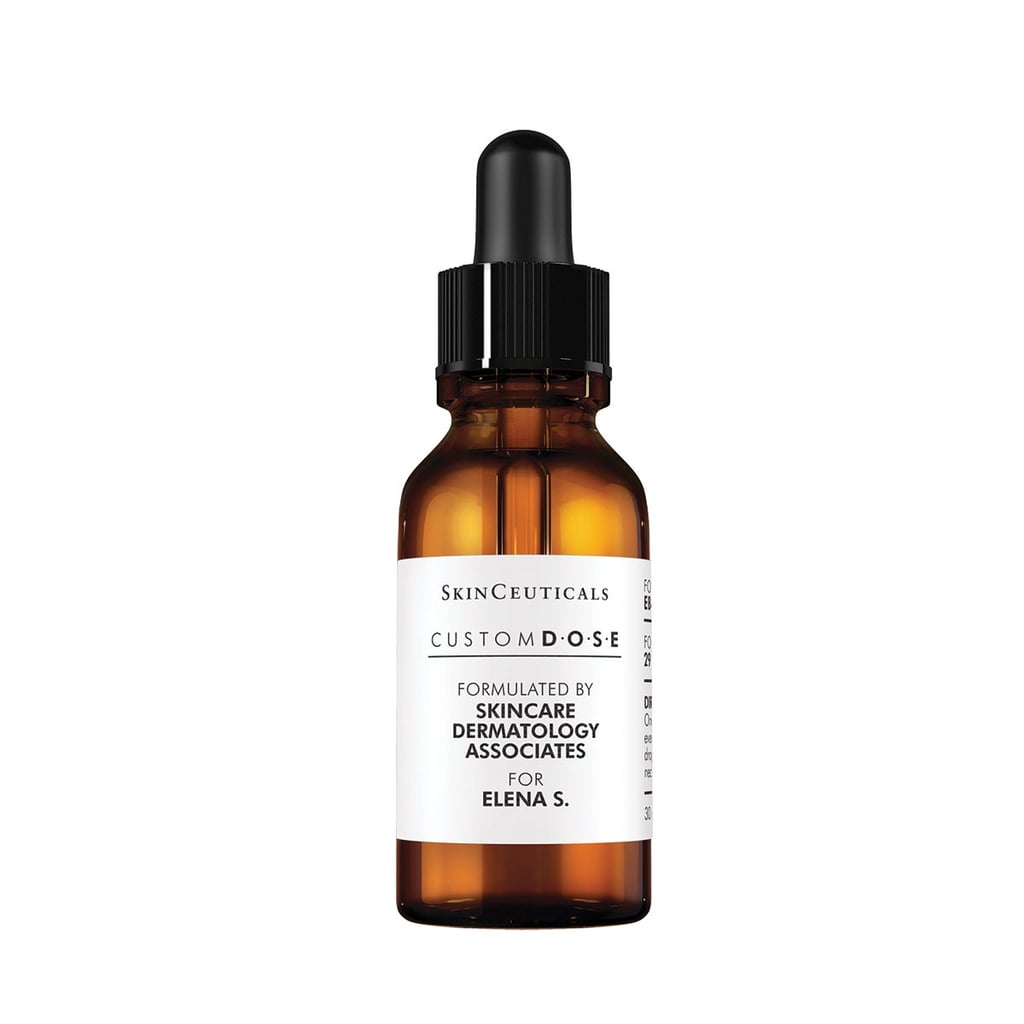 The SkinCeuticals Custom D.O.S.E Serum [16] ($195) is an in-office system that allows you to create a formula that meets every one of your skin goals. To start, you fill out a questionnaire with guidance from a dermatologist. Then a machine mixes your serum. Here's a list of the dermatologist offices that offer the service [17].
BareMinerals Made-2-Fit Custom Blended Foundation SPF 15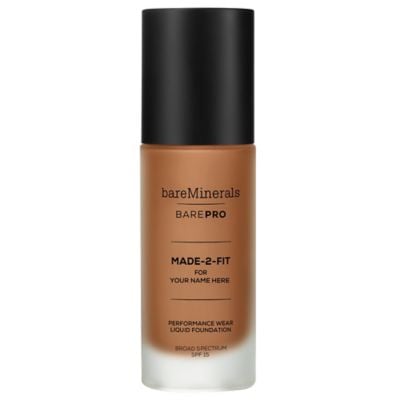 BareMinerals' bestselling Barepro Performance Wear Liquid Foundation is also available to be customized to your diverse skin tone using the brand's Made-2-Fit app. Creating the BareMinerals Made-2-Fit Custom Blended Foundation SPF 15 [18] ($49) is an easy way to find your true makeup match.
Proven Personal Skincare System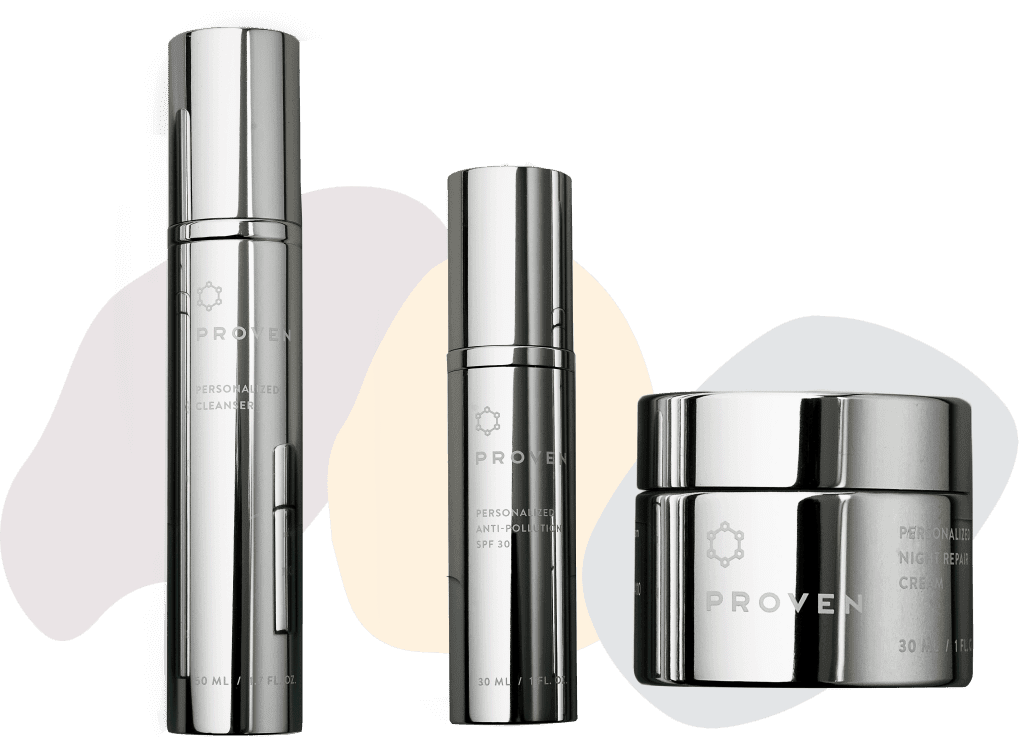 In just three minutes, Proven matches you with your ideal, personal, three-step skin-care routine. The Proven Personal Skincare System [19] ($145) includes a product to help you cleanse, protect, and renew. You can also sign up for the brand's subscription service for automatic refills and a discount on the price.
Clinique Skin ID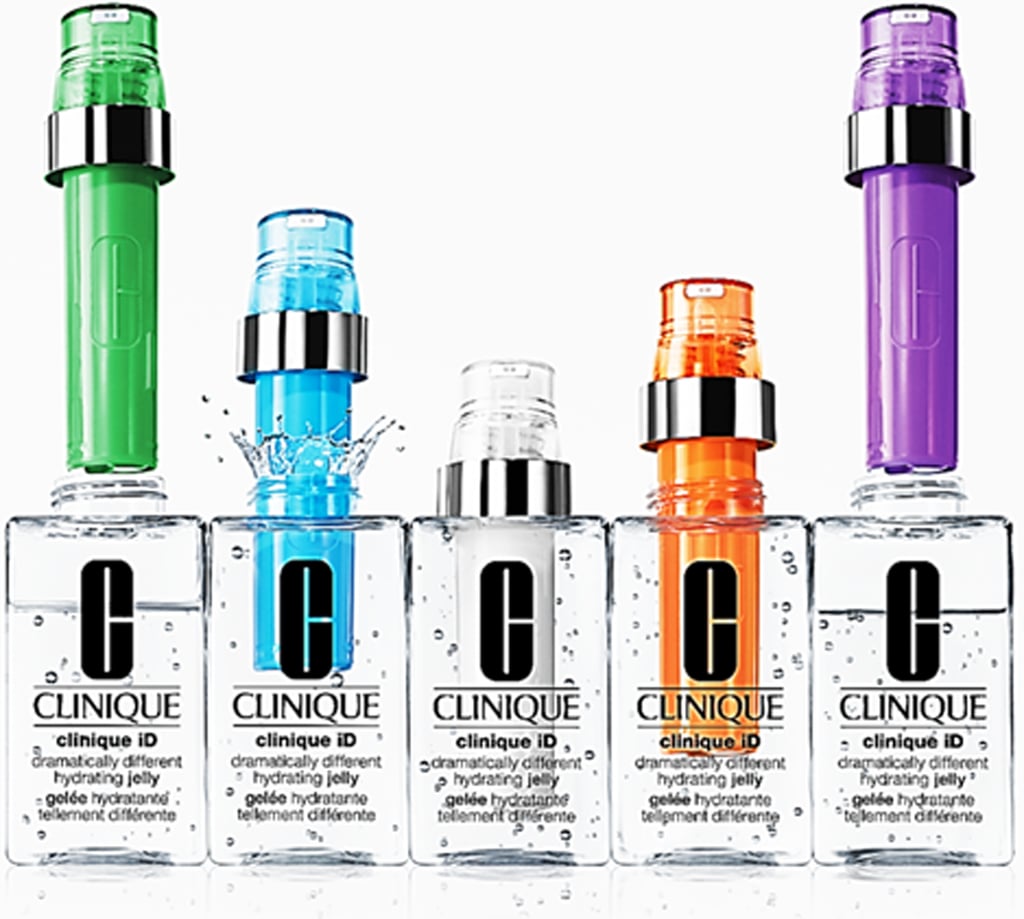 The Clinique ID Moisturizer [20] ($39) can be created in just three easy steps. Step one, you select your preferred Clinique moisturizer as the base; step two, you select the skin concern you'd like to tackle (like irritation, pores, uneven texture, and more); and step three, you check out.