9 Beauty Brands You Didn't Know You Could Score at CVS — Bonus: They're Included in the Epic Beauty Event Happening Now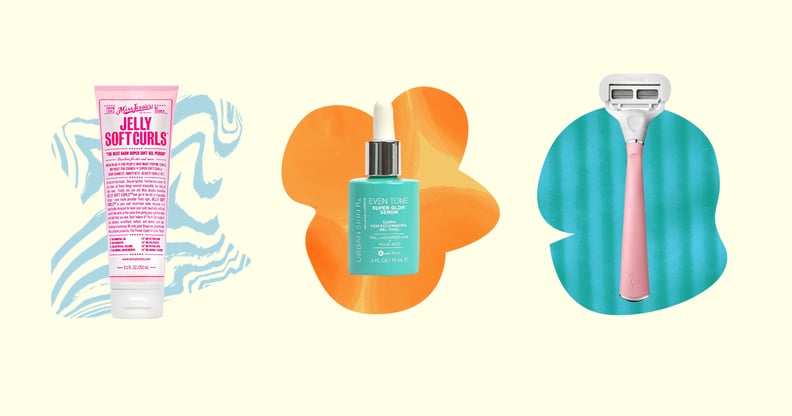 As POPSUGAR editors, we independently select and write about stuff we love and think you'll like too. If you buy a product we have recommended, we may receive affiliate commission, which in turn supports our work.
Whether it's the cult-favorite hair-care line you can't stop hearing about or a feel-good body-care lineup changing how we approach personal grooming, CVS® is a treasure trove of brands and products that even the most discerning beauty-lover will appreciate. Above all, it's a one-stop shop for all of your beauty and wellness needs, and you can save on all of it at the Epic Beauty Event — self-care, skin care, hair care, wellness, cosmetics, and more.
The event, which lets you buy more and earn more, begins Aug. 29 and ends Sept. 25, featuring new promotions each week. Receive $15 ExtraBucks rewards when you spend $40 on the beauty and wellness products that are being spotlighted. Get $10 ExtraBucks when you spend $30. If you're not familiar with ExtraBucks, they're essentially extra cash you can put towards any future transaction at CVS®.
So if you're waiting for a sign, this is it! Check out some of our favorite, most note-worthy brands available at CVS® ahead, and find out when you should shop the highlighted products to score the best deal.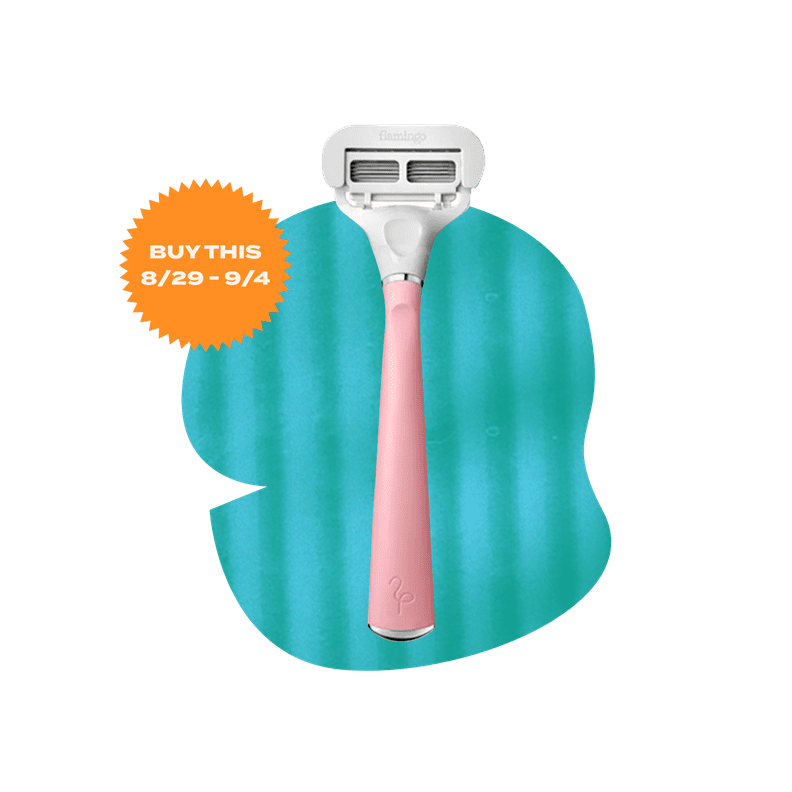 Flamingo
Supplying you with the tools you want for the hair you don't, Flamingo takes an empowering approach to feel-good body care. This razor ($11.99) in particular has a weighted handle and rubber grip, making for an easy hold no matter where you're shaving. While CVS® always carries Flamingo products, from Aug. 29 to Sept. 4, this five-blade razor (that comes with a replacement blade) is included in the promotion.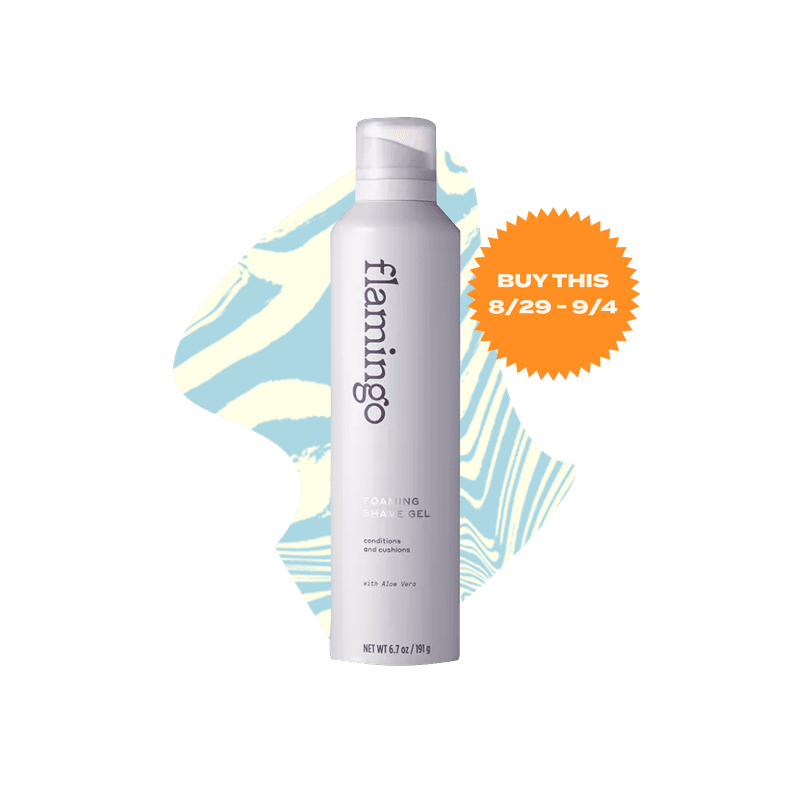 While you're getting your shave on with Flamingo's celebrated razor, the Epic Beauty Event at CVS® is the perfect opportunity to try out Flamingo's game-changing shave gel ($4.99) as well. For an easier, more moisturizing shave, pick up this product between Aug. 29 and Sept. 4. You won't ever want to shave with just water again.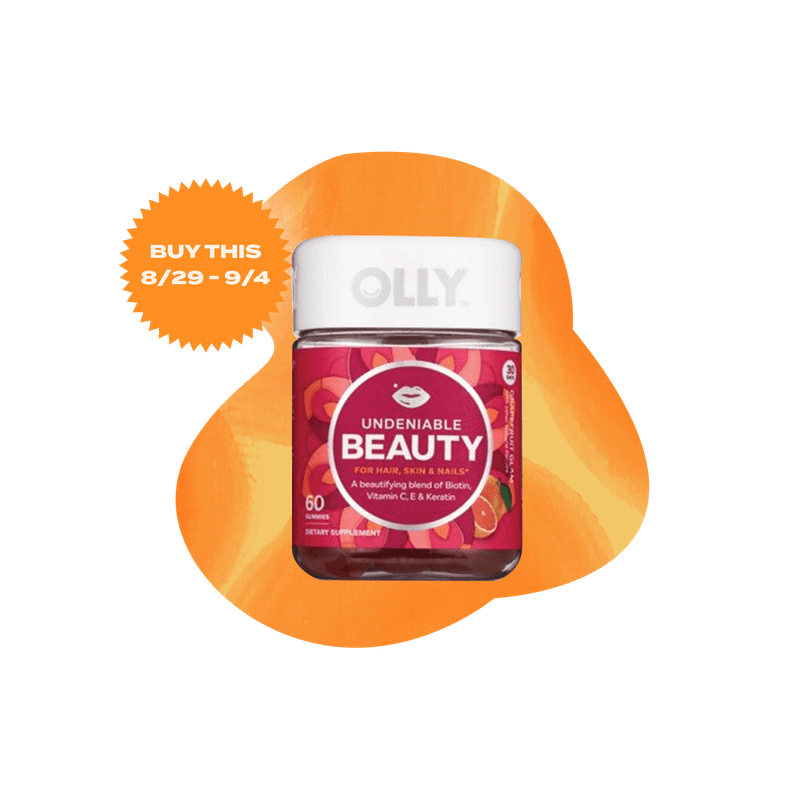 Olly
Olly is a vitamin brand that prides itself on offering supplements with real-deal benefits that help you feel and look your best. CVS® carries many Olly products, from kids' vitamins to immunity and sleep-aid supplements, but from Aug. 29 to Sept. 4, these Undeniable Beauty Vitamins ($15.49) are part of the Epic Beauty Event. They're packed with biotin, borage oil, and antioxidants.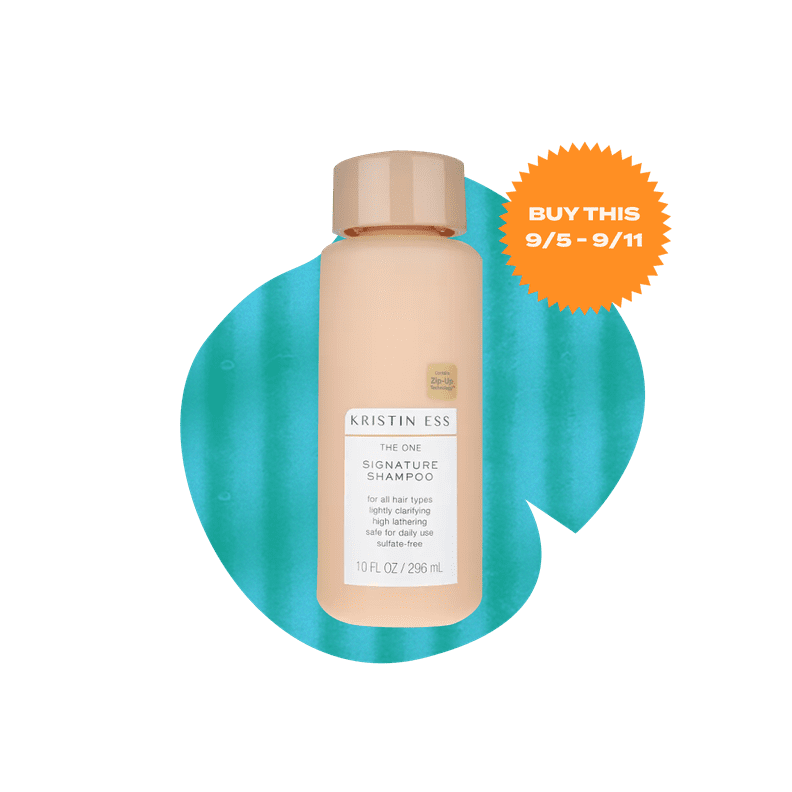 Kristin Ess
Kristin Ess is a beauty insider's go-to brand for luxury hair care at an affordable price. You can count on these products to moisturize and smooth your hair like no other (thanks to specially formulated strengthening technology). You can find many Kristin Ess favorites at CVS®, but from Sept. 5 to Sept. 11, this Signature Shampoo ($10.99) is part of the event, making it the perfect time to treat yourself.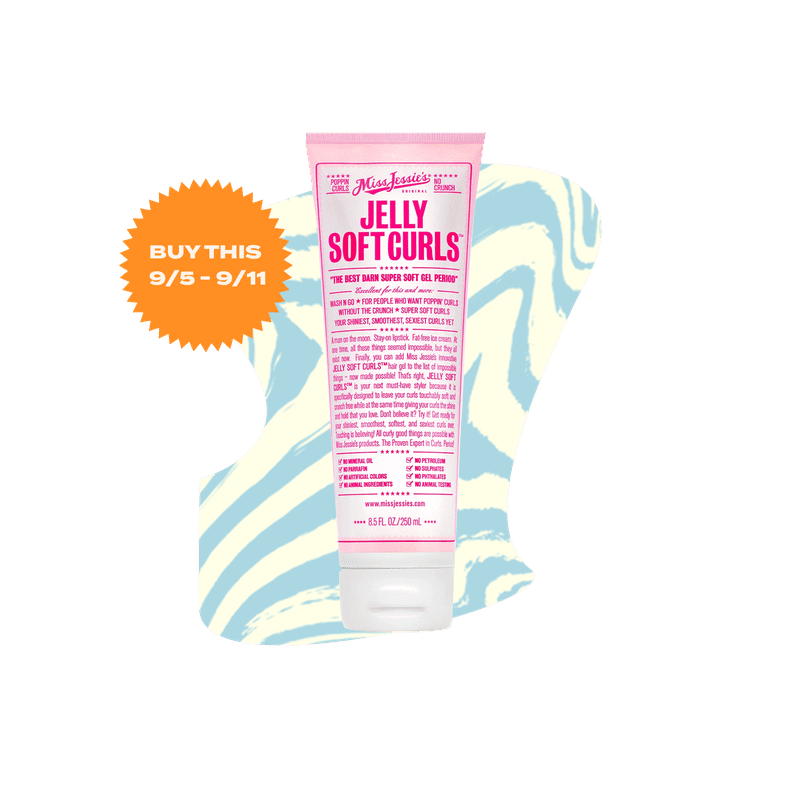 Miss Jessie's
If you're looking for high-end, results-driven products for your curls without the high-end price tag, allow us to introduce you to Miss Jessie's hair-care line. The brand was created out of a need for quality formulas that offered reliable solutions for natural hair, and this Jelly Soft Curls gel ($16.79) is just one of its many buzzed-about products. It is considered a staple for soft, defined curls and is one of the Epic Deals from Sept. 5 to Sept. 11.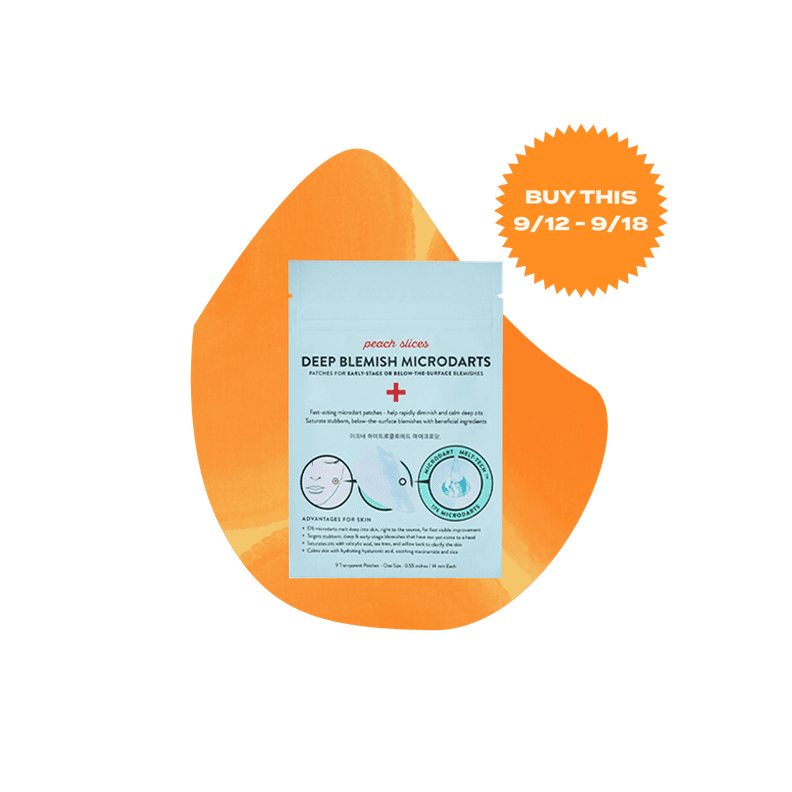 Peach & Lily
The K-beauty-inspired skin-care brand to know, Peach & Lily is here to help transform your skin. Its products contain no harsh chemicals, dyes, alcohol, parabens, or sulfates and are known for using natural ingredients paired with innovative technology. These Deep Blemish Microdarts ($8.99) were created to stop blemishes in their tracks by melting deep into the skin. They're formulated with salicylic acid, tea tree, and hyaluronic acid and are part of the promotion from Sept. 12 to Sept. 18.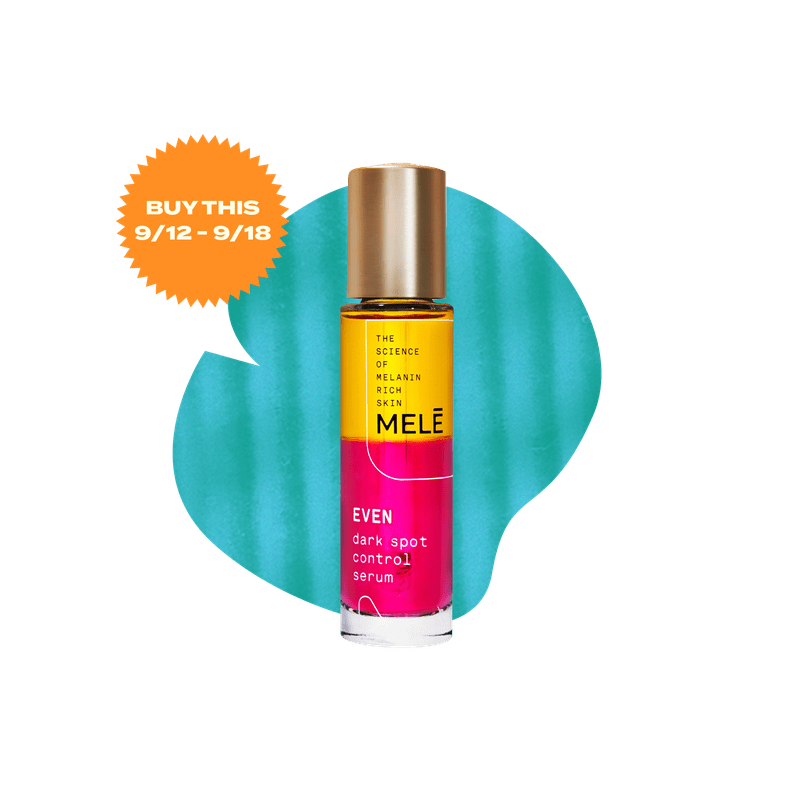 MELé
Specifically designed for women of color, Melé's mission is to promote and protect the beauty of melanin-rich skin. Every product is backed by dermatologists and made with nourishing ingredients — including this Pro-Retinol Dark Spot Control Serum ($25.99). Not only does it reduce the appearance of dark spots, but it also targets signs of aging and helps clear impurities. The best time to buy is from Sept. 12 to Sept. 18 in order to rack in those savings.
Lumene
Inspired by Nordic women, Lumene is a makeup and skin-care brand that uses natural ingredients to deliver radiant results. If that sounds too good to be true, just ask Lumene's army of loyal fans or one of its many five-star reviews. This Nordic-C Arctic Berry Oil-Cocktail ($29.49), for example, uses wild arctic cloudberry and cranberry seed oils (along with other ingredients like vitamin C and omega fatty acids) to deeply hydrate skin, leaving it velvety smooth. CVS® carries a range of Lumene products, but this one is part of the event from Sept. 12 to Sept. 18.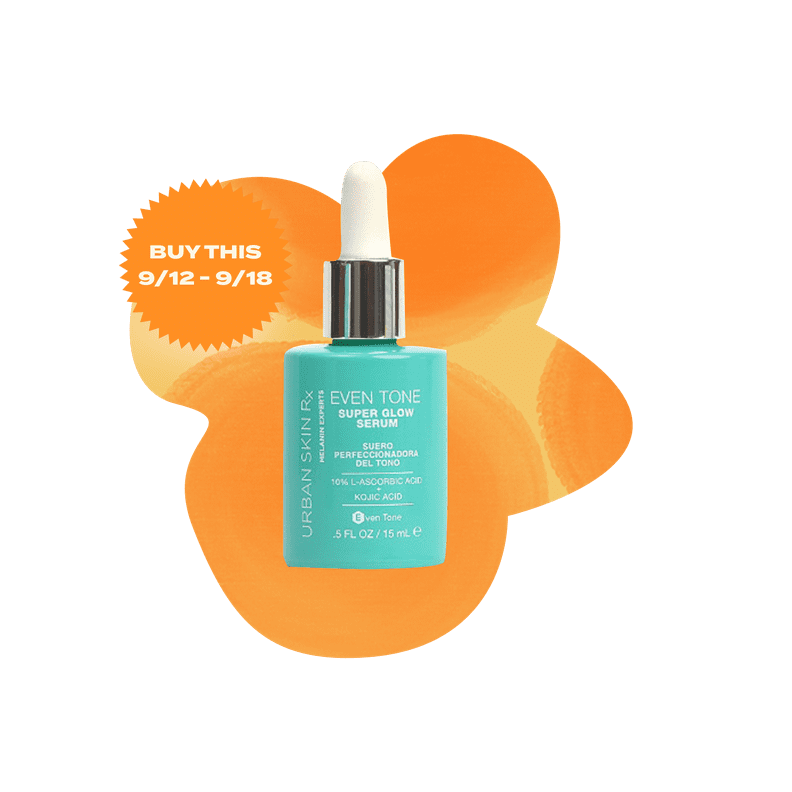 Urban Skin Rx
Urban Skin Rx is another incredible skin-care brand dedicated to providing safe and effective treatments for melanin-rich skin tones. It's won numerous beauty awards, and the fact that CVS® offers products from the acclaimed line is a real treat. The Even Tone Super Glow Serum ($22.79) is one of the Epic Deals from Sept. 12 to Sept. 18, and it's a great serum to try if you're looking for a brightening solution that also offers antiaging benefits along with dark-spot reduction and sun-damage reversal.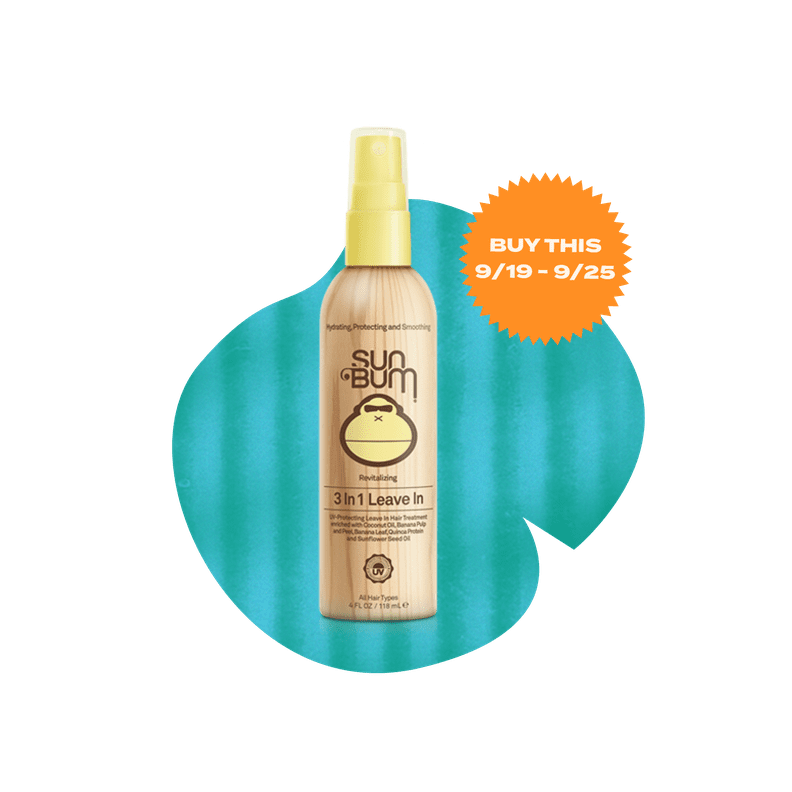 Sun Bum
You've probably seen Sun Bum products all over your feed. If you've never given the brand a try, now's your chance. Sun Bum is a sun-care brand that cares about both you and the planet, making its products safe to use on all ages and in all bodies of water. While sunscreen is mostly focused on skin, this 3-in-1 Leave In ($13.99) conditions and protects your hair from the sun, which is also super important. Snag this spray for yourself between Sept. 19 and Sept. 25.