Get to Sephora Now — These 5 Fenty Beauty Galaxy Products Need to Be Yours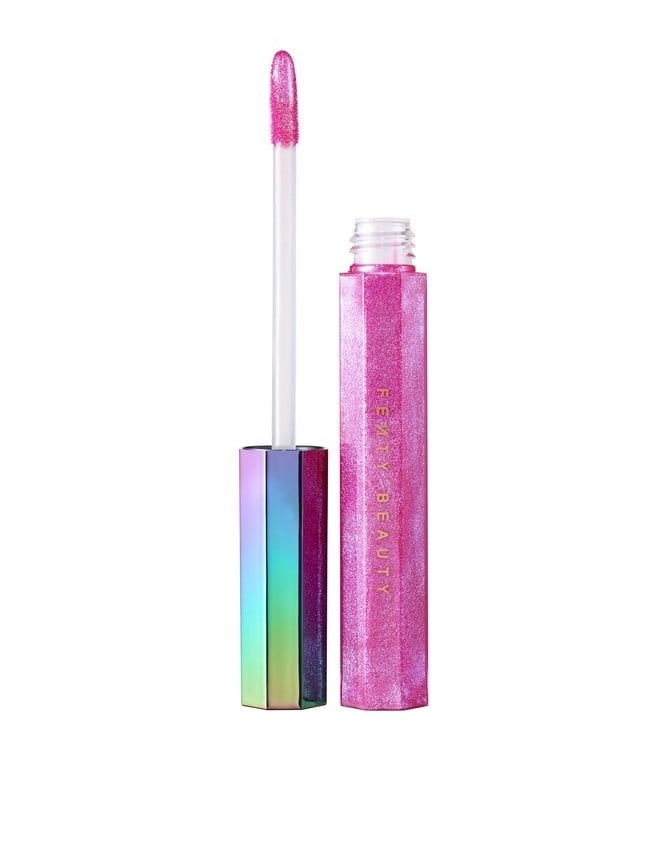 As POPSUGAR editors, we independently select and write about stuff we love and think you'll like too. If you buy a product we have recommended, we may receive affiliate commission, which in turn supports our work.
By now, if you've seen our sneak peak at the Fenty Beauty Galaxy Collection at Sephora, then you've probably been making a game plan that involves running to the store (or jumping online) as fast as you possibly can (the Fenty Beauty sold out in a flash). While there are 13 products in this collection, we've gone ahead and narrowed it down to the top five to make your time shopping as efficient as possible. From popping lip glosses to universally flattering eyeliners, you're going to love this collection. Don't get left behind this time.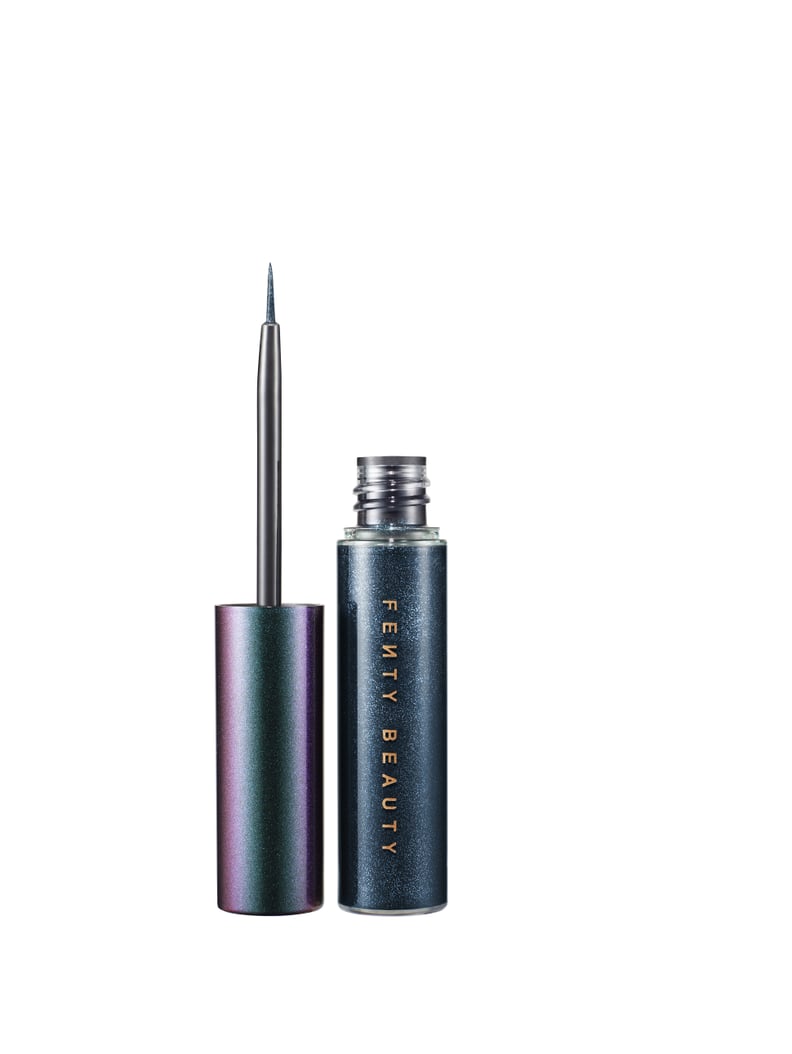 Eclipse 2-in-1 Glitter Release Eyeliner in Alien Bae
The Eclipse 2-in-1 Glitter Release Eyeliner in Alien Bae ($20) is a light-colored, tranformative eyeliner that will pop beautifully on darker skin tones. It's a blue-black shade that masterfully leaves you with a metallic, smoky finish. You can wear it two ways, too: as-is, or rub it for major sparkle.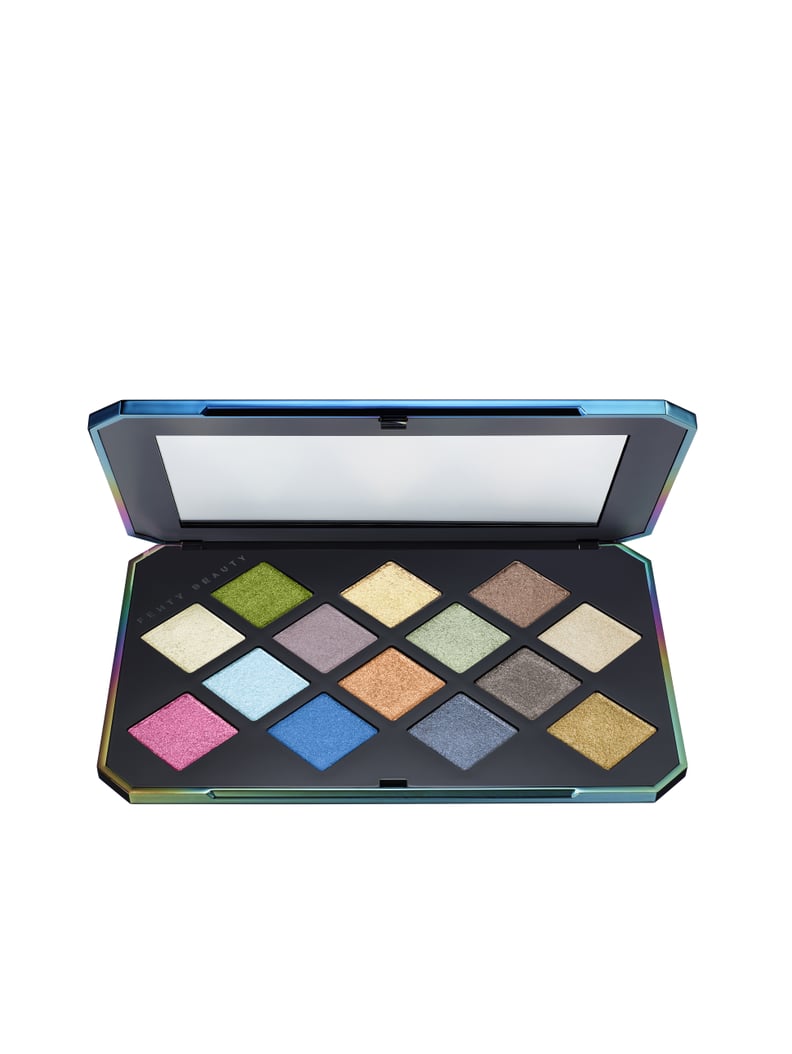 Galaxy Eyeshadow Palette
If you haven't realized this already, the Galaxy Eyeshadow Palette ($59) should be the first thing you grab. It comes with 14 hyper-reflective shades that will leave you with that lust-worthy liquid-metal finish.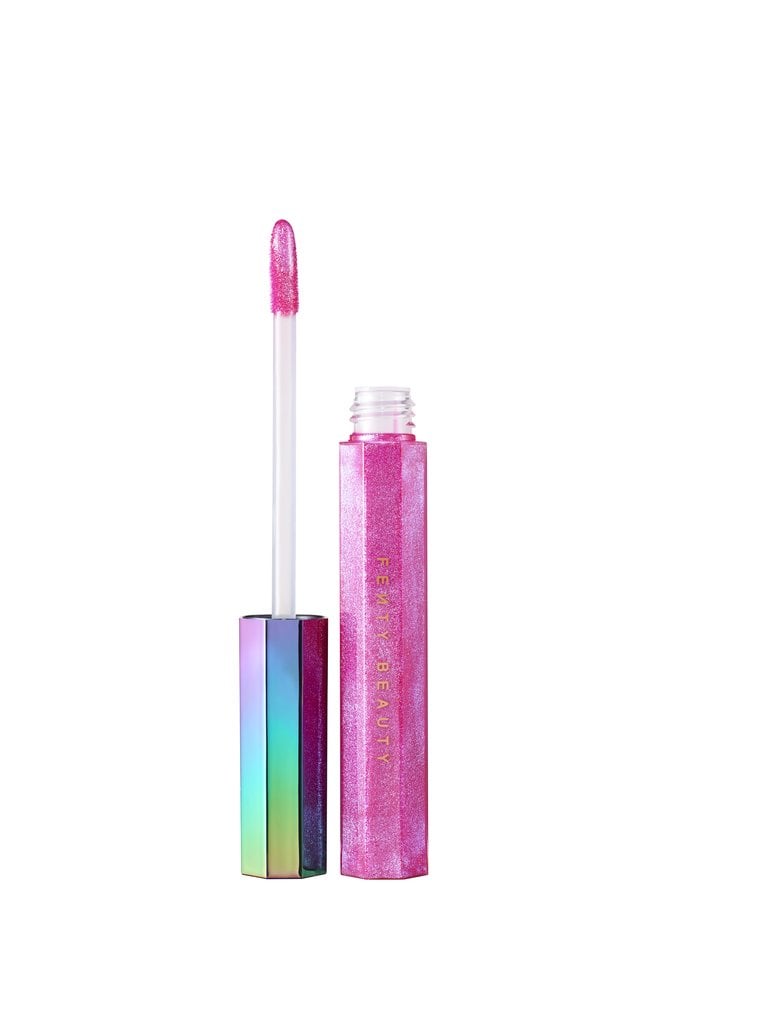 Cosmic Gloss Lip Glitter Packaging
The Cosmic Gloss Lip Glitter ($18) has major impact. It truly is a blend of pigment, glitter, and gloss, and will leave you with a pink, super-sparkly finish (think more latex).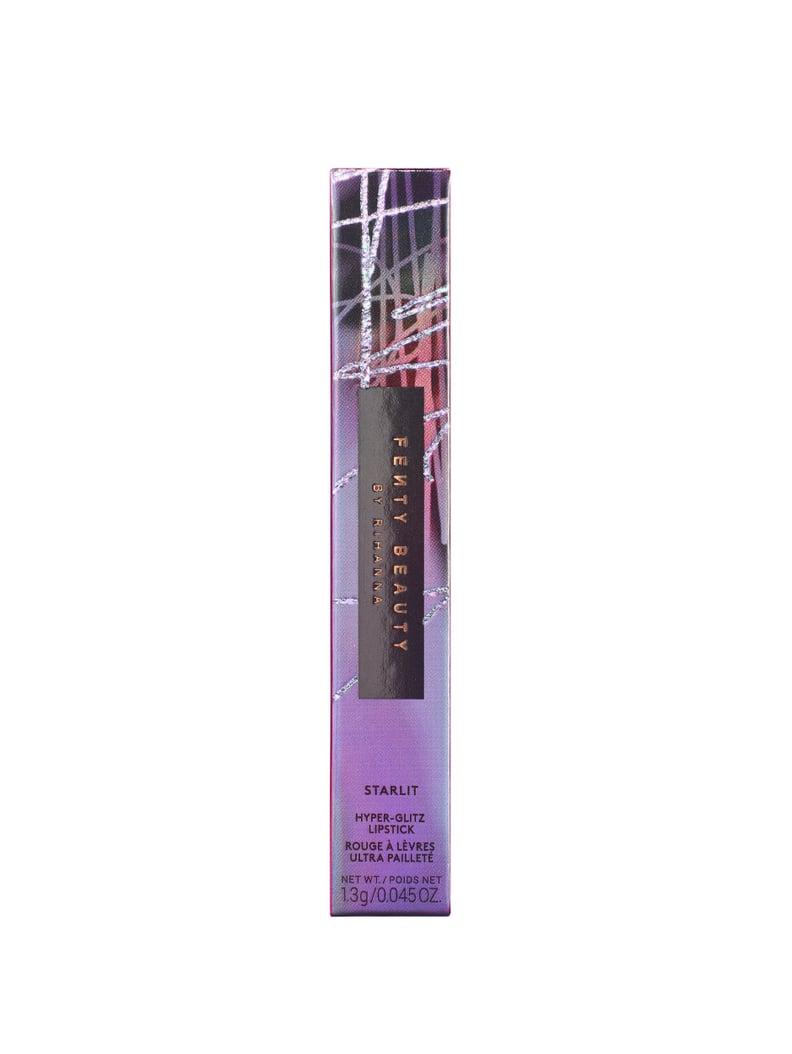 Starlit Hyper-Glitz Lipstick
You can't go for the gloss without also getting its sister lipstick. The Starlit Hyper-Glitz Lipstick ($19) is more of a chrome lip balm. One layer will get you a hint of shimmer, and multiple applications will leave you with a bold, creamy finish.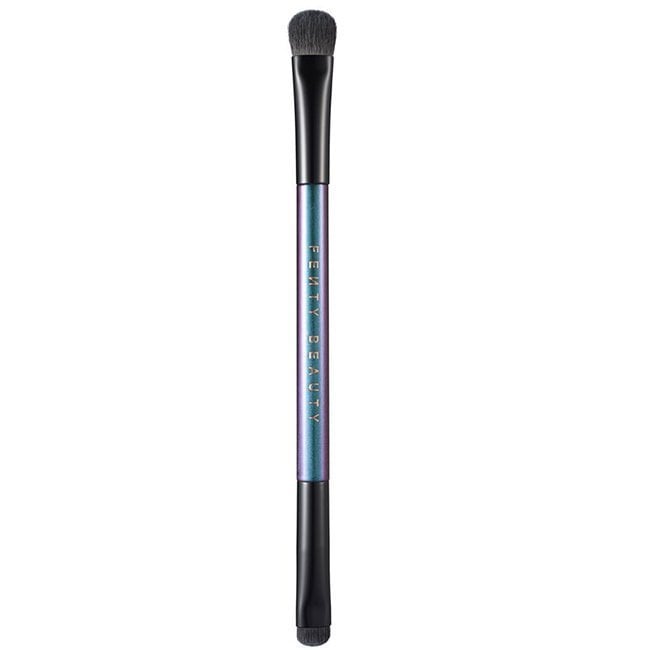 2-Way Eyeshadow Brush
The double-ended 2-Way Eyeshadow Brush ($24) is the final piece you need to add to your collection, as its specifically designed to work with the palette.