13 Foot Masks That'll For Sure Leave You With Fetish-Worthy Toes
As POPSUGAR editors, we independently select and write about stuff we love and think you'll like too. If you buy a product we have recommended, we may receive affiliate commission, which in turn supports our work.
Unless you're lucky enough to live beach adjacent, it's safe to say that none of us have had a real reason to show off our toes in the past few months — considering our current state of events, it might also be a while before we're able to show them off in the summer as well. But just because most of our plans for the near future have quickly changed from hanging out poolside to chilling with a bottle of wine and our Netflix queues doesn't mean that this still isn't a prime time for some foot maintenance.
We've (barely) emerged on the other side of winter, and in the same way that you'd slap on a sheet mask to give your skin some TLC after being exposed to all this cold, dry air, you should also pamper your feet and save them from being beat to hell by your boots all season long. Whether you're adding this in as a step in your at-home pedicures, or if you're just trying to soften your skin in general, ahead you'll find some of our favorite foot masks — and I promise not all of these treatments are as weird as Baby Foot is.
Additional reporting by Danielle Jackson.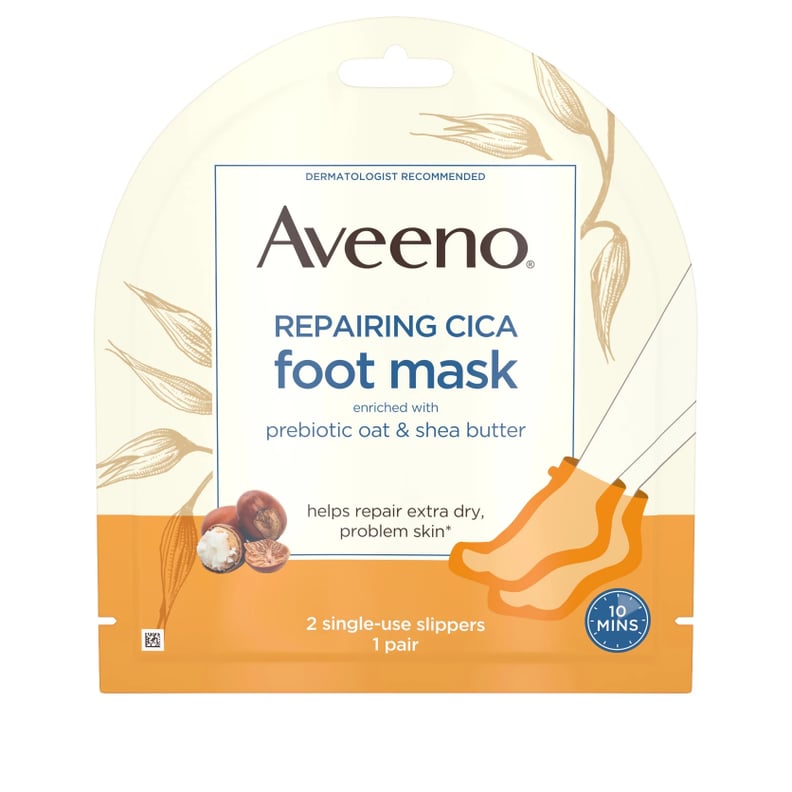 Aveeno Repairing CICA Moisturizing Foot Mask with Oat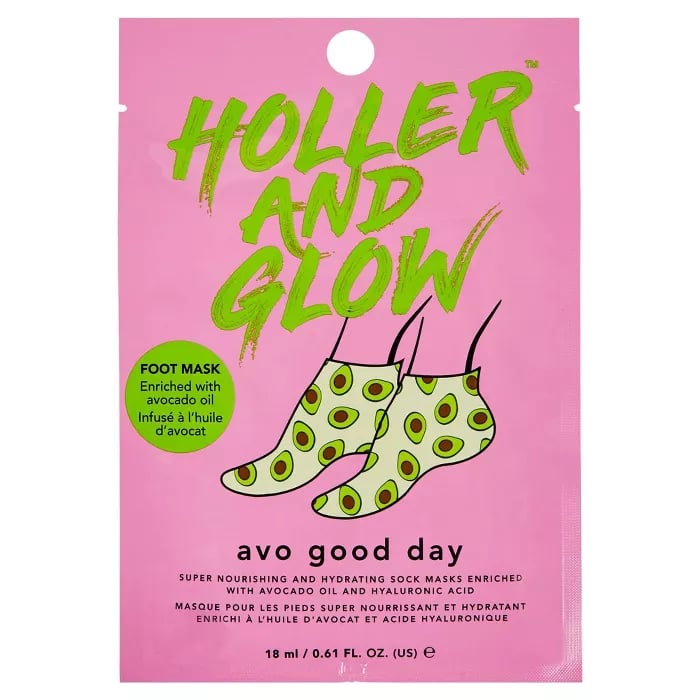 Holler and Glow Avo Good Day Nourishing and Hydrating Foot Mask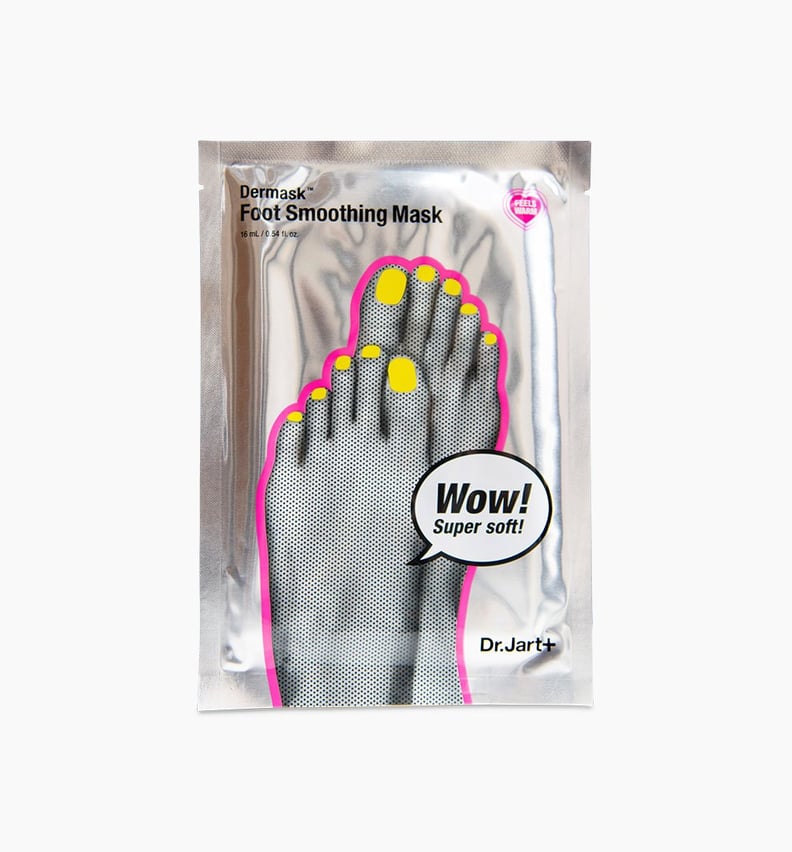 Dr. Jart Dermask Foot Smoothing Mask
Don't you just get so excited when your nail tech breaks out the warm towels in the middle of your pedicure? The Dr. Jart Dermask Foot Smoothing Mask ($12) is essentially what you'd get if you were to do that on your own at home. It's a warming mask fashioned after salon techniques that helps to soften dry, cracked feet.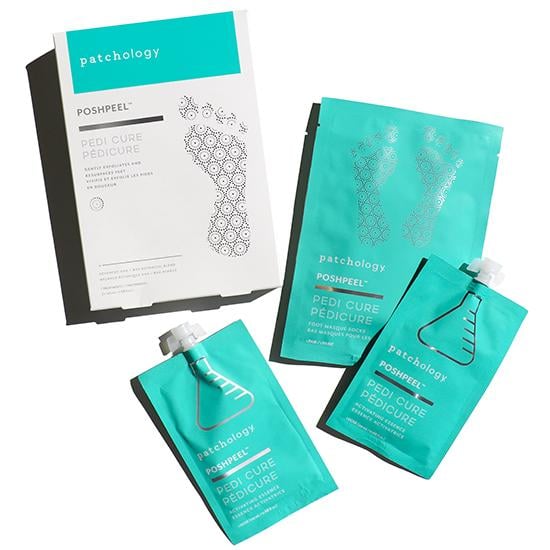 Patchology PoshPeel Exfoliating Foot Peel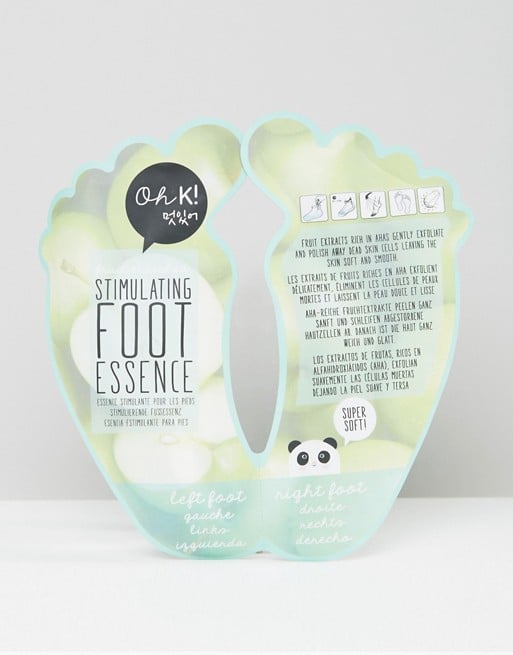 Oh K! Exfoliating Peeling Foot Gel Mask
The Oh K! Exfoliating Peeling Foot Gel Mask ($13) is by no means a quick fix for your human hoofs, but it is damn fun to use. To set it up, pour the essence into the plastic "socks" provided, then marinate your feet in the slippers for an hour. (I like to use these bad boys while watching my true crime stories, because the white plastic covering makes me feel like I'm a CSI).
You won't notice anything upon taking them off, but in four days, your skin will start to crack and fall off in a grossly satisfying way that reveals brand spankin' new foot skin.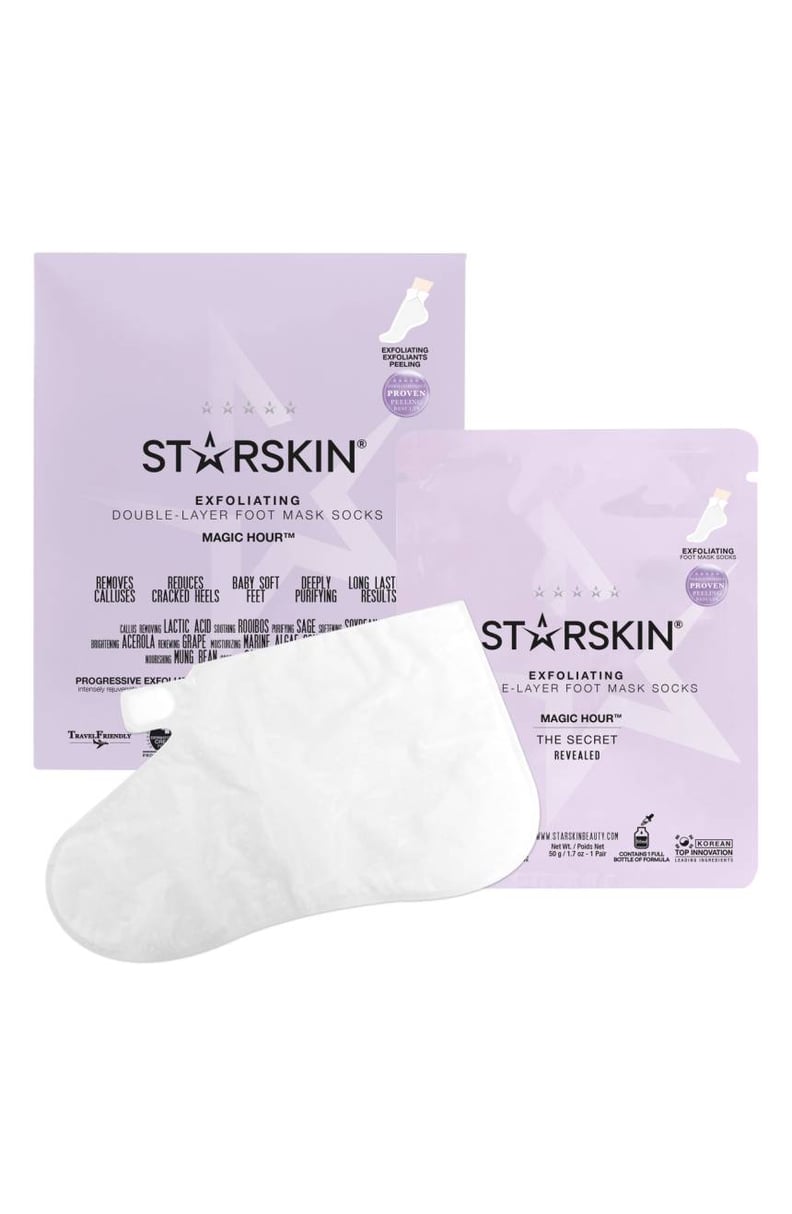 Starskin Magic Hour Exfoliating Double-Layer Foot Mask Socks
Bring the luxury of Starkin's decadent face masks south with these crazy comfortable Magic Hour Exfoliating Double-Layer Foot Mask Socks ($15). Your calluses cannot compete with the mixture of lactic acid, soybean, and calendula, which gently slide off dead skin to turn your caterpillar feet into beautiful butterflies.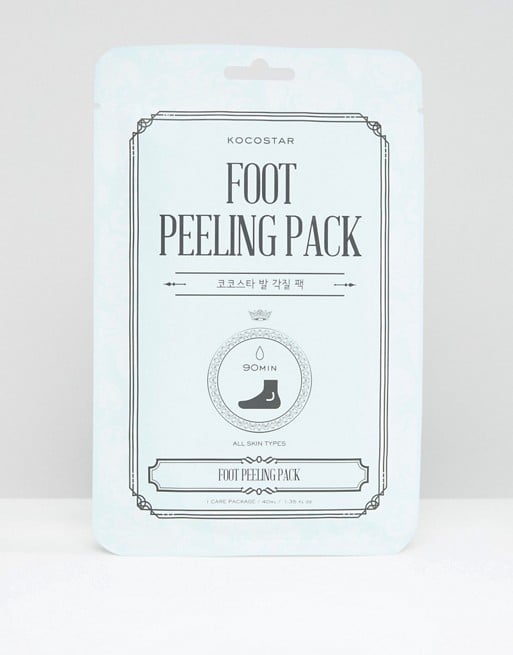 Kocostar Foot Peeling Pack
The Kocostar Foot Peeling Pack ($13) is another mask that takes about a week to show results. I love how this one closes with stickers, so you can actually walk around while using it (hats off if you venture out in these socks and start a new trend).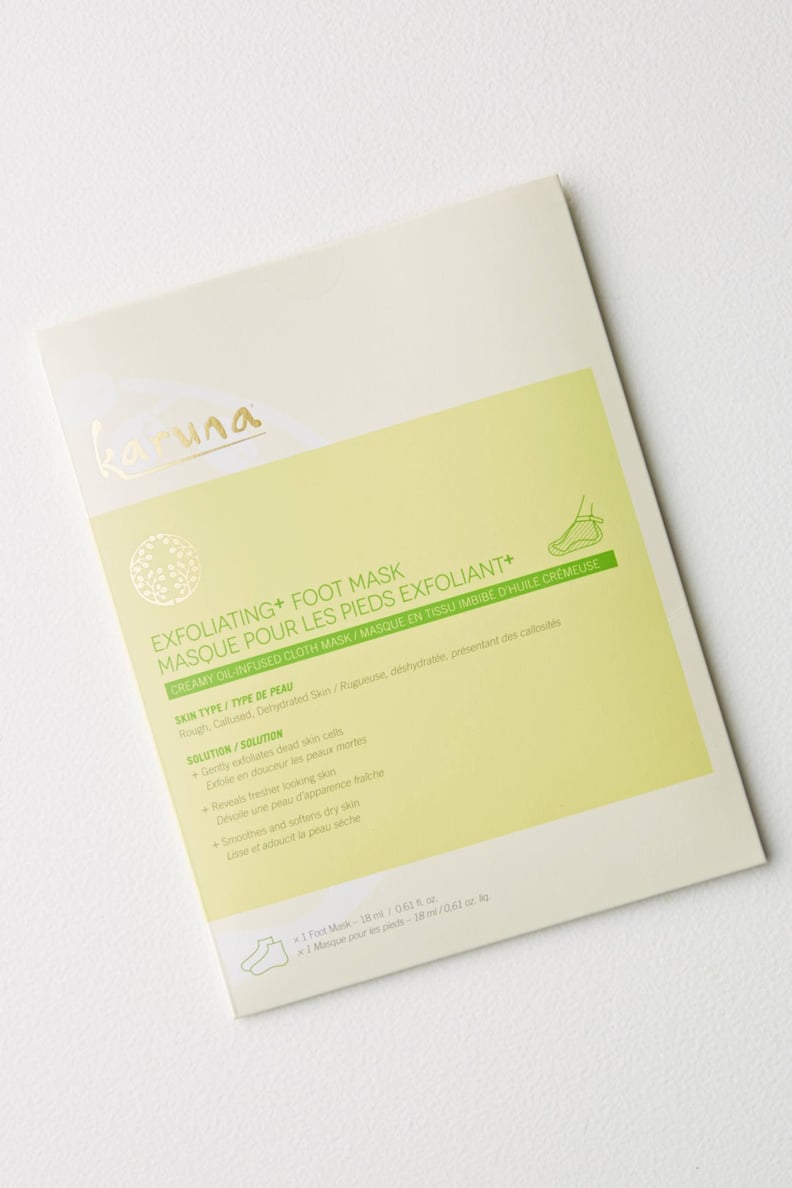 Karuna Exfoliating Foot Mask
One of my friends is a waitress, so she spends a seemingly endless amount of time on her feet (and always beats me during our Fitbit competitions!). She depends on this soothing and hydrating Karuna Exfoliating Foot Mask ($11) to pamper her bad boys after pulling double shifts.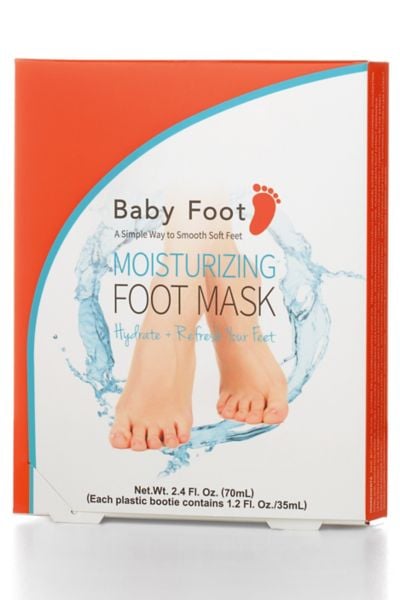 Baby Foot Moisturizing Foot Mask
This isn't the aforementioned Baby Foot Peel that went viral for its creepiness, but this is its sister product ($15). Instead of exfoliating, this one is meant to moisturize, so I like using it after peels. It's made of hyaluronic acid and collagen, so it really penetrates your skin deeper than lotion alone does.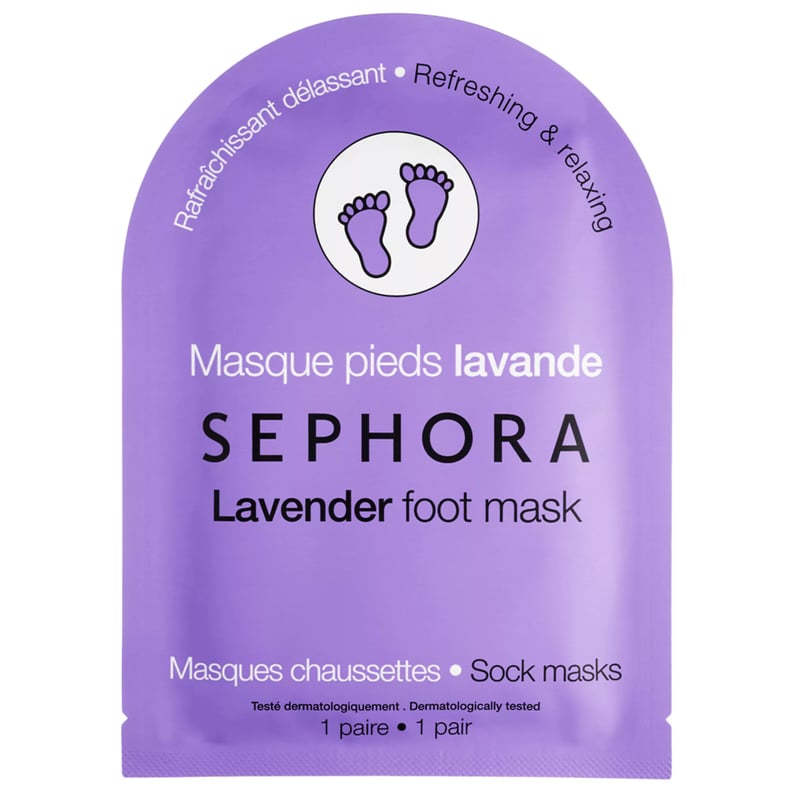 Sephora Lavender Foot Mask
Feeling achy? The lavender and almond extract in this Sephora Foot Mask ($5) works to undo muscle tension and stress. I use it in between pedicures to lengthen the amount of time in between appointments.
Nails Inc Sole Heeler Foot Peel
First off, these Nails Inc Sole Heeler Foot Peel ($9) slippers are leopard print, so that's enough to make me a fan. These pedi-peels are sort of a slow burn; I sleep with them on and wake up to refreshed, smooth feet that are soft as a baby's you-know-what.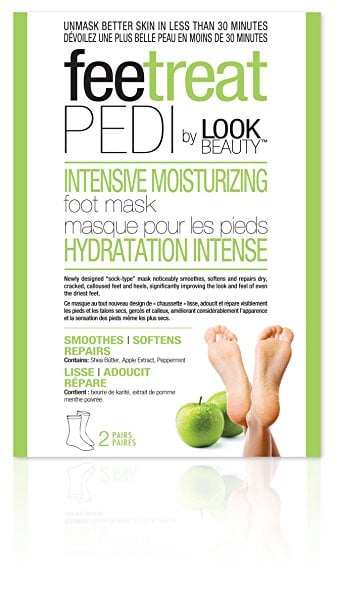 Masque Bar Intensive Moisturizing Foot Mask
Runners swear by the oxygen foam formula of this Masque Bar Intensive Moisturizing Foot Mask ($10), which works to unclog pores. Callouses and blood blisters can check themselves at the door once you slip on one of these socks.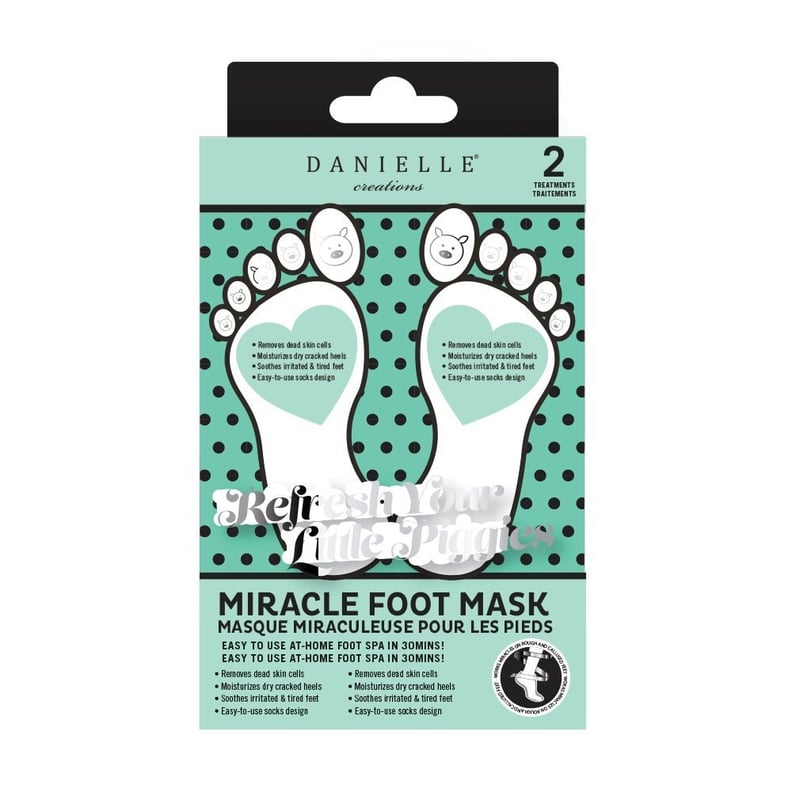 Danielle Creations Nourishing Foot Mask