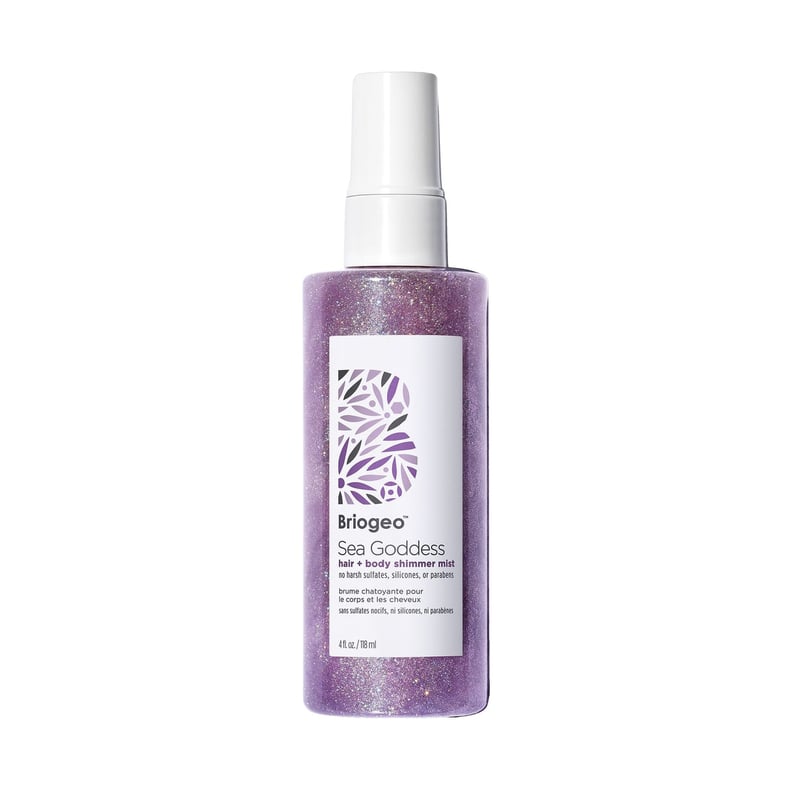 Courtesy of Brand
As POPSUGAR editors, we independently select and write about stuff we love and think you'll like too. If you buy a product we have recommended, we may receive affiliate commission, which in turn supports our work.
Finding the perfect new hair product is a lot like finding a new roommate: sometimes you've got to find something you're willing to stick with for a few months to see if it works. It requires both time and dedication – that "hydrating" mask might take a while to restore your hair health after a cold, moisture-zapping Winter, for instance. As our favorite brands put their best formulas forward, it takes persistence to truly test out the most exciting launches. Thankfully, POPSUGAR beauty editors are well versed in staying patient — well, at least when it comes to sifting through the newest in hair care.
Over the last month, editors have been trying out moisture-restoring leave-in conditioners, oils that one curly-haired editor says makes her feel like she's in the middle of Summer (even with April showers looming over us), and an entire arsenal of glitter just in time for the festival adventures we have planned. And blondes, we have a special treat for you. We've found the hardest working mask for your hair color, which is guaranteed to leave your hair silky soft and as bright as a day at the beach.
April also brings us updated versions of OG favorites. One editor has found her new favorite leave-in. She's biased, as it's a richer version of one she's used for years, while two other editors have found something new in a line that they have both loved for years. They're matches made in heaven.
While finding a roommate is hard, but finding a best friend in the hair care aisle doesn't have to be. Ahead, see our picks for the best new hair products for April.
With everything new hitting shelves, we hope you find something that is just compatible with your hair needs the way we have.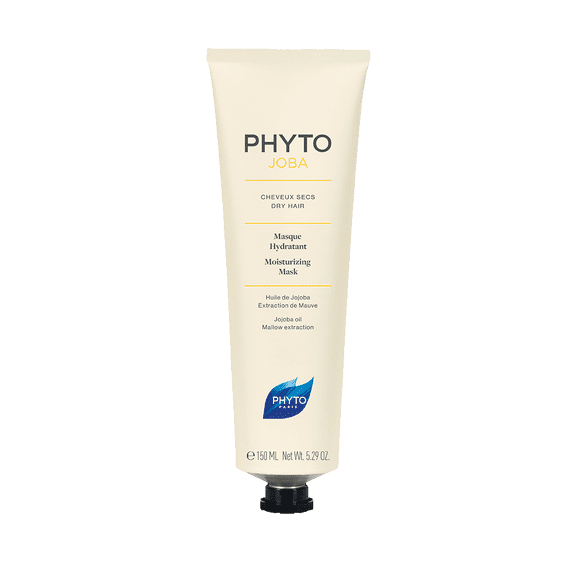 Phyto Phytojoba Moisturizing Mask
"The "intense" version of the Phytojoba Moisturizing Mask ($26) was a favorite of mine a decade ago because it was packed with nourishing oils but didn't weigh down my fine hair. The only downside was it came in a hard-to-manage jar. Well, this new iteration is even better: It's packaged in a chic, mess-free tube, is light enough to use a few times a week, and the formula smells as zesty and delicious as ever. It's not quite as intense, and in this case that's a good thing." —— Dawn Davis, senior editorial director
Volumizing Primer
Not one, but two editors have been loving the new Virtue Volumizing Primer ($36).
"When I first got my hands on Virtue products, I was a bit skeptical — the line boasts the ingredient alpha keratain 60ku, which they says is a "whole, pure human protein." Our hair made up of protein — keratin — and the bio-scientists who enginered alpha keratin 60ku discovered that our bodies recognize this ingredient at our own. It smooths, resurfaces and fills in the cracks of damage within our hair cuticle. I wasn't only impressed by the quality of the products and how my bleached-as-hell hair looked afterwards, but I am obsessed with the scent of the products and pray they make a fragrance at some point. Virtue just launched the Volumizing Primer ($36), which obviously gives the hair some lift, but is also a great hair-fresher as well. If you've gone HAM with the dry shampoo and feel like when you shake it might leave a nice winter's snow on your shoulders, use a little bit of the primer to revive your hair instead. It's lightweight, so you want feel like you're weighing your mane down with excessive products." — Kirbie Johnson, LA senior beauty reporter
"Virtue has become a staple in my hair care routine so when I heard about the new Volumizing Primer, I spritzed it straight onto my hair. It's easy to use, non-sticky, and works great on day 2 or 3 hair. Bonus: it protects against the heat, too." — Tori Crowther, assistant editor, UK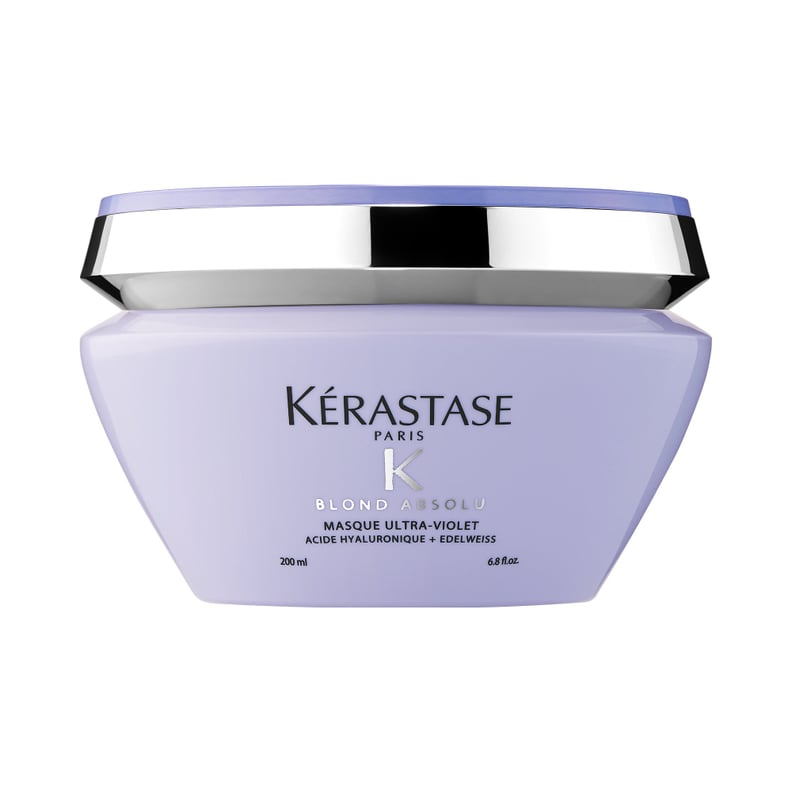 Kérastase Blond Absolu Anti-Brass Purple Mask
"I have super thick, light-brown hair with blonde highlights and masking has become an obligatory part of my hair-care routine. I usually mask once a week and when I do so, I skip out on my normal conditioner entirely in place of a hydrating, restoring formula. One that I've been loving recently is the Kérastase Masque Ultra-Violet Purple Hair Mask for Blonde Hair ($59). It leaves my hair feeling soft, smooth and keeps my blonde highlights looking luminous and healthy." — Marisa Petrarca, associate editor, Makeup.com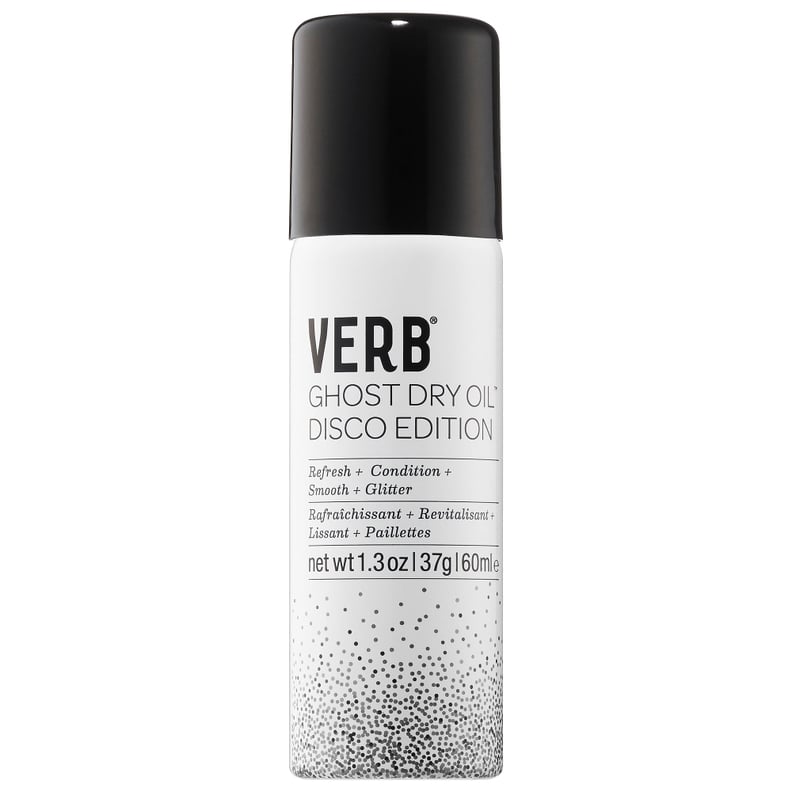 Verb Ghost Dry Oil, Disco Edition
I've long been a fan of the Verb Ghost Dry Oil for taming away fly aways and smoothing down baby hairs, but the Disco Edition ($8) of the cult-classic makes this product way more fun. Just in time for festival season (or in my case, baseball season) the OG oil is now packed with silver glitter so your hair can shine bright like a diamond. – Sarah Siegel, assistant editor, Beauty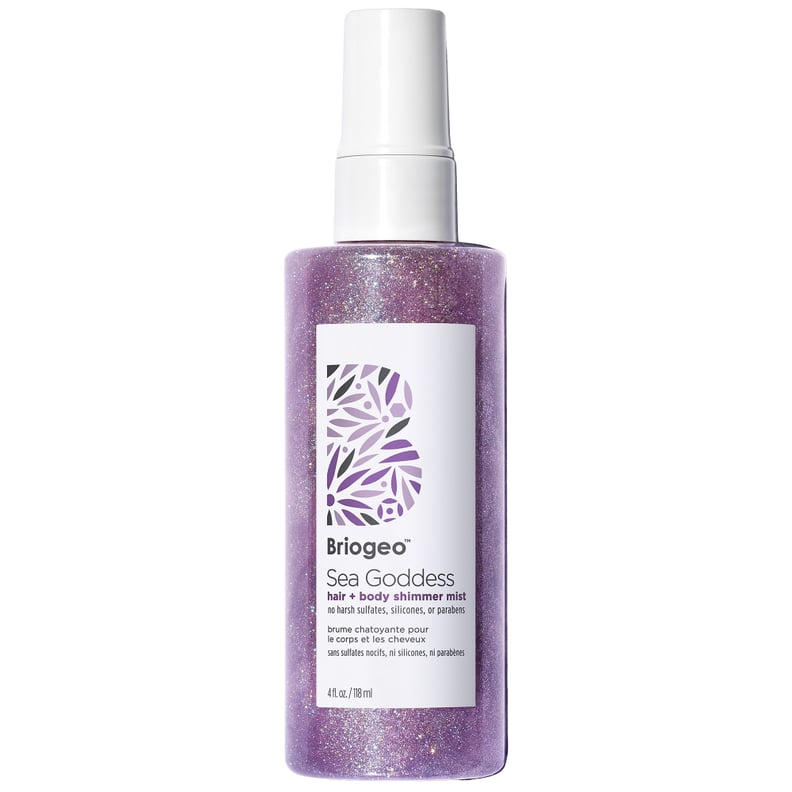 Briogeo Sea Goddess Hair and Body Shimmer Mist
"I am someone that loves it when glitter gets everywhere, (I recognize I may be alone in that sentiment because of how difficult it is to clean up), but this spray makes it possible to have a hint of sparkle on every part of your body — and one that washes off easily. The Briogeo Sea Goddess Hair and Body Shimmer Mist ($24) dispenses super fine flecks of the shiny stuff so that you can glitter wherever you go whether it be at a festival, or in my case, the coffee shop down the street." — Jesa Marie Calaor, assistant editor, Beauty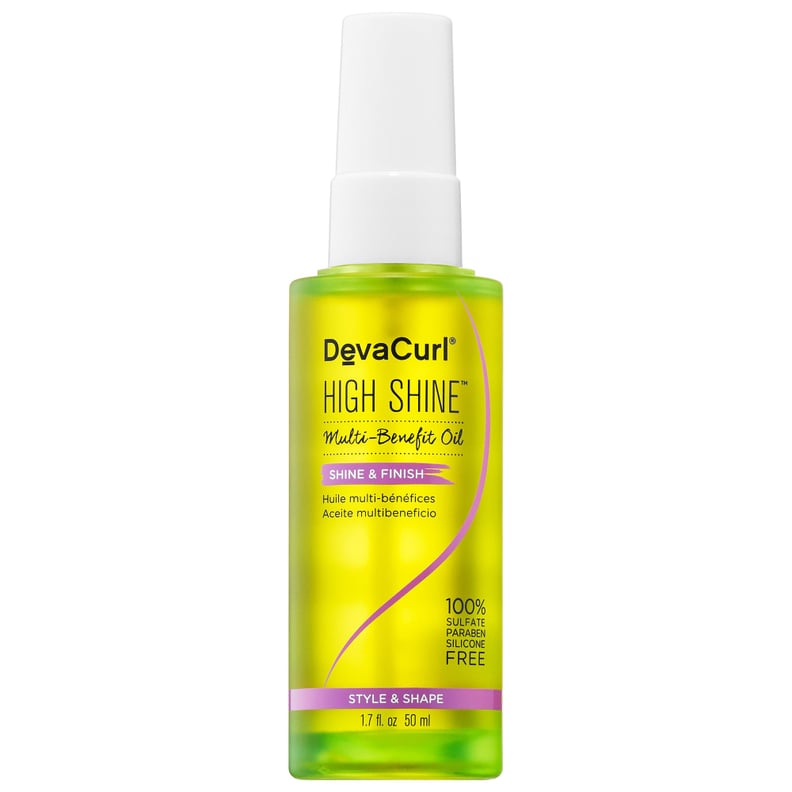 DevaCurl High Shine Multi-Benefit Oil
"It's humid and gloomy as I write this, but my hair smells like summer thanks to DevaCurl High Shine Multi-Benefit Oil ($29). This is the first time the brand has delved into the world of oils, and they spent lots of time to make sure they got it right. It offers shine without the weight and has a dizzying array of nourishing ingredients that'll leave your curls frizz-free. I'm sure you'll be hearing about it a lot over the coming months, just remember I put you on first." – Tembe Denton-Hurst, associate editor, Makeup.com