10 Maybelline Products That Are as Awesome as They Are Affordable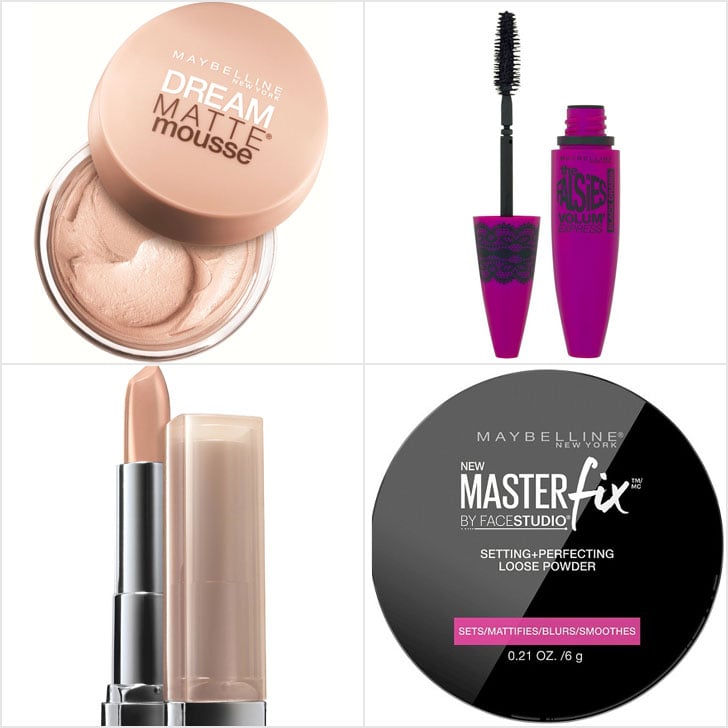 As POPSUGAR editors, we independently select and write about stuff we love and think you'll like too. If you buy a product we have recommended, we may receive affiliate commission, which in turn supports our work.
If you shop in the beauty aisle at your local drugstore, you know that "affordable" doesn't have to be synonymous with "cheap." One exceptional brand that proves this is Maybelline. The iconic company was founded in 1915 by T. L. Williams, an entrepreneur who created a mascara formula for his sister, Mabel. Decades later, in 1971, Maybelline started producing Great Lash mascara — a legendary item that seemingly every woman in the United States has in her makeup bag. In fact, it's said that one tube is sold every 1.7 seconds.
But true drugstore beauty fans know that Maybelline is so, so much more than its mascaras. We've rounded up some of our favorite products from the brand . . . and not a single item costs more than $10. Even better, many members of this lineup easily outshine competitor products that cost five times as much. Read on and get ready to splurge on all 10 (without the fear of blowing your rent money).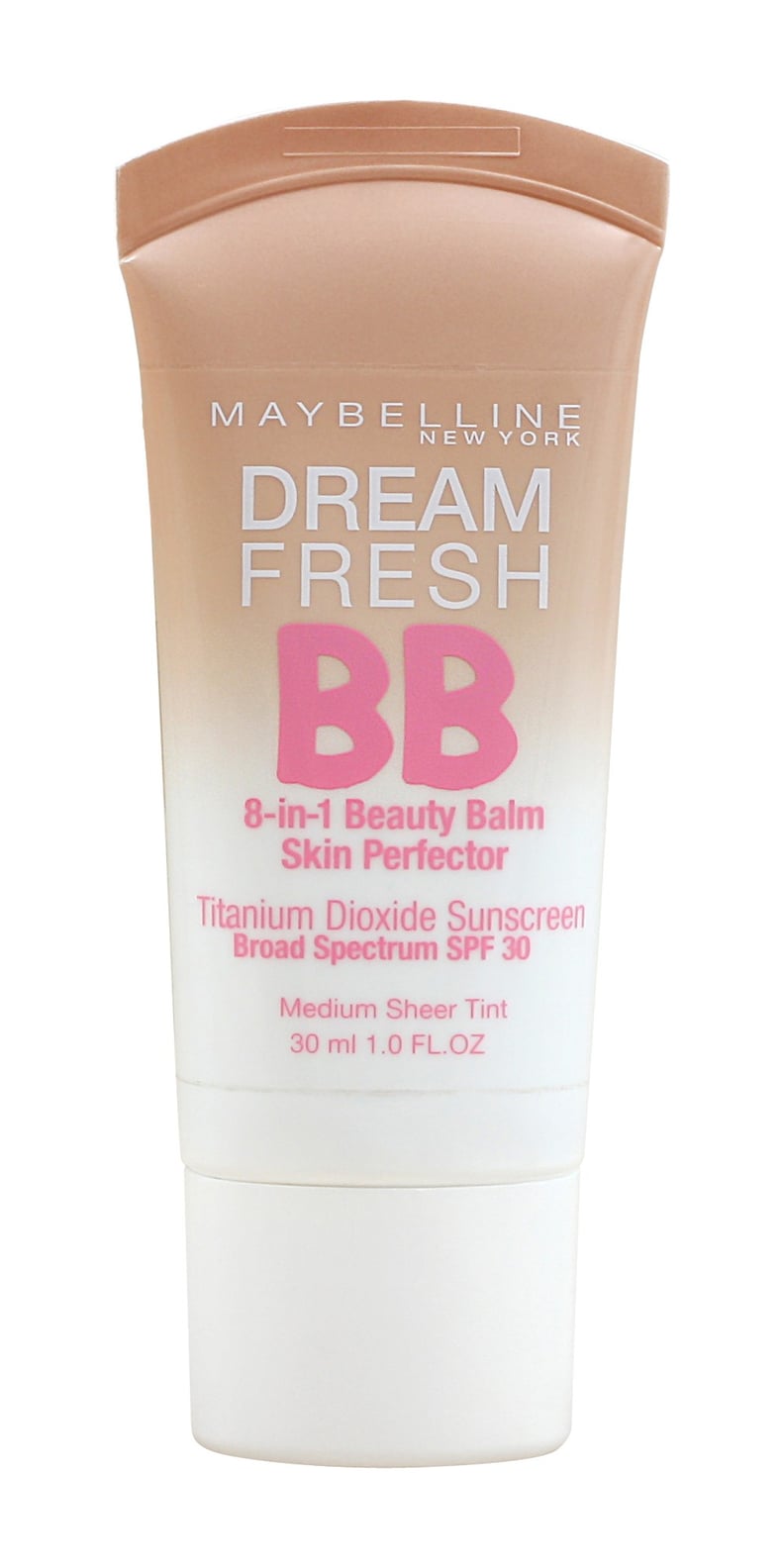 Maybelline Dream Fresh BB 8-in-1 Beauty Balm Skin Perfector
In the Summer, our list of foundation demands is pretty extensive: we want a sheer formula that can even out our blotchy complexion but also require SPF protection that doesn't feel heavy or greasy. This product accommodates our challenging requests with ease. It also comes in five shades, so we can switch to a deeper tint at the end of the season (when our skin looks sun-kissed).
Maybelline Dream Fresh BB 8-in-1 Beauty Balm Skin Perfector ($9)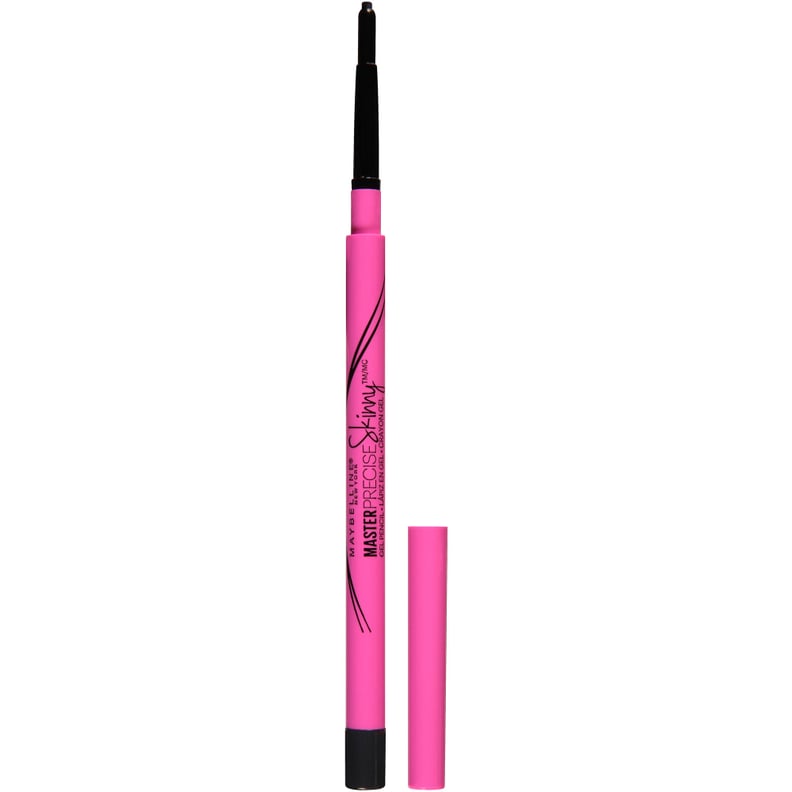 Maybelline Master Precise Skinny Gel Pencil
It's almost mind-boggling how slim the kohl cartridge is in this automatic eye pencil. It boasts a 1.8 millimeter tip (we told you — seriously tiny!), making it ideal to trace along your upper lash line to bolster a skimpy fringe. It also glides beautifully on the waterline, leaving smoldering pigment behind for up to 24 hours.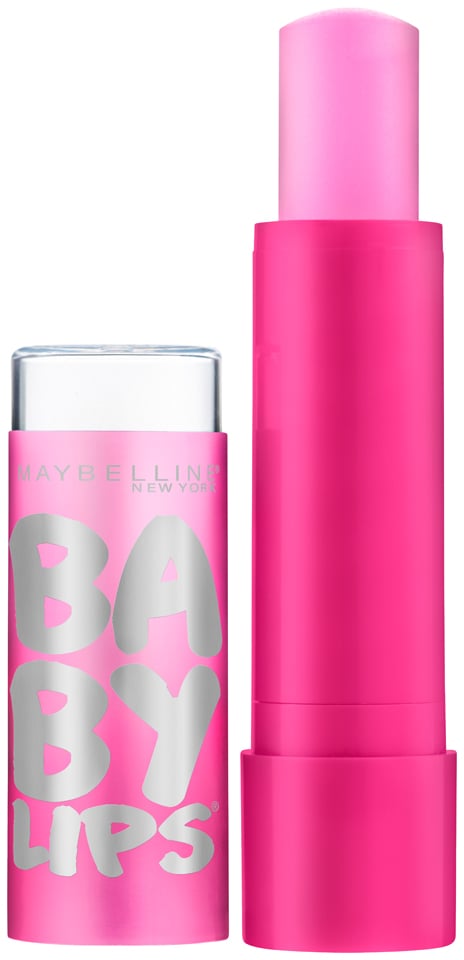 Maybelline Baby Lips Glow Balm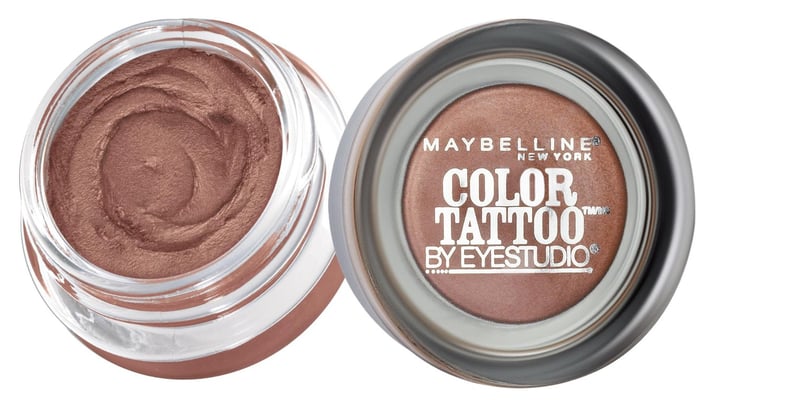 Maybelline Color Tattoo Cream Gel Eye Shadow
Don't let your greasy eyelids be a determining factor in your makeup routine. This pot of cream shadow can easily be applied with a fingertip, but once it dries, it won't budge for hours — even when submitted to sweat or water. We like layering powder shadow on top for a seriously durable smoky eye.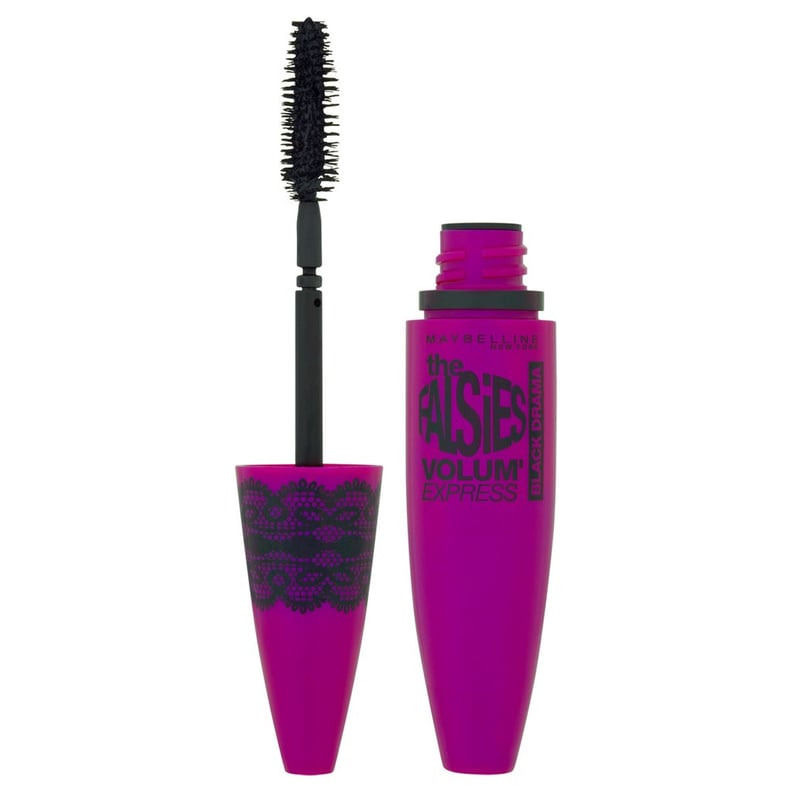 Maybelline Volum' Express The Falsies Black Drama Mascara
The lightly curved "spoon brush" hugs the natural contours of your lashes, grabbing every last one and coating them with intensely black pigment. If you want your friends and family to question if your fringe is real, grab a tube of this.
Maybelline Volum' Express The Falsies Black Drama Mascara ($7)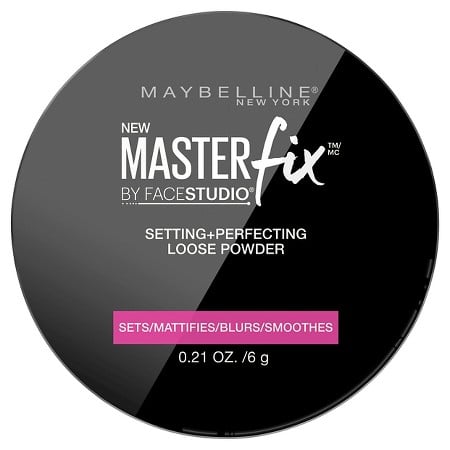 Maybelline FaceStudio Master Fix Setting + Perfecting Loose Powder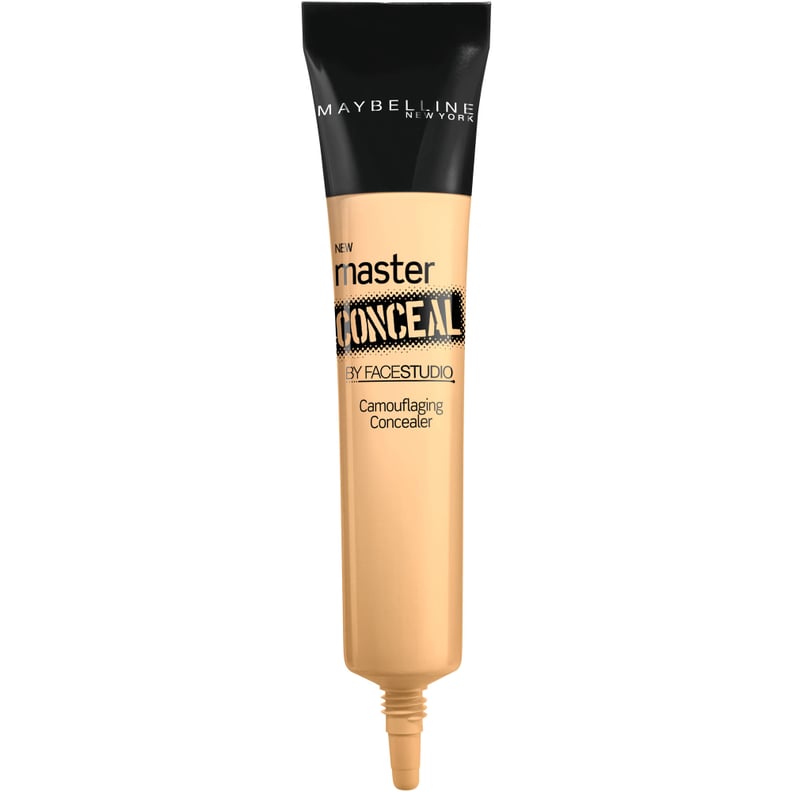 Maybelline FaceStudio Master Concealer
This stuff is seriously heavy duty, and you should breathe easier knowing such a powerful formula is easily found at the drugstore. If you forget your makeup bag while traveling or have a sudden beauty emergency, this concealer will help. Conceal a surprise breakout or a large bruise that peeks out from under a hemline, or use it as a matte highlighter. Are you an aspiring makeup artist? We recommend you grab all five shades for your growing kit.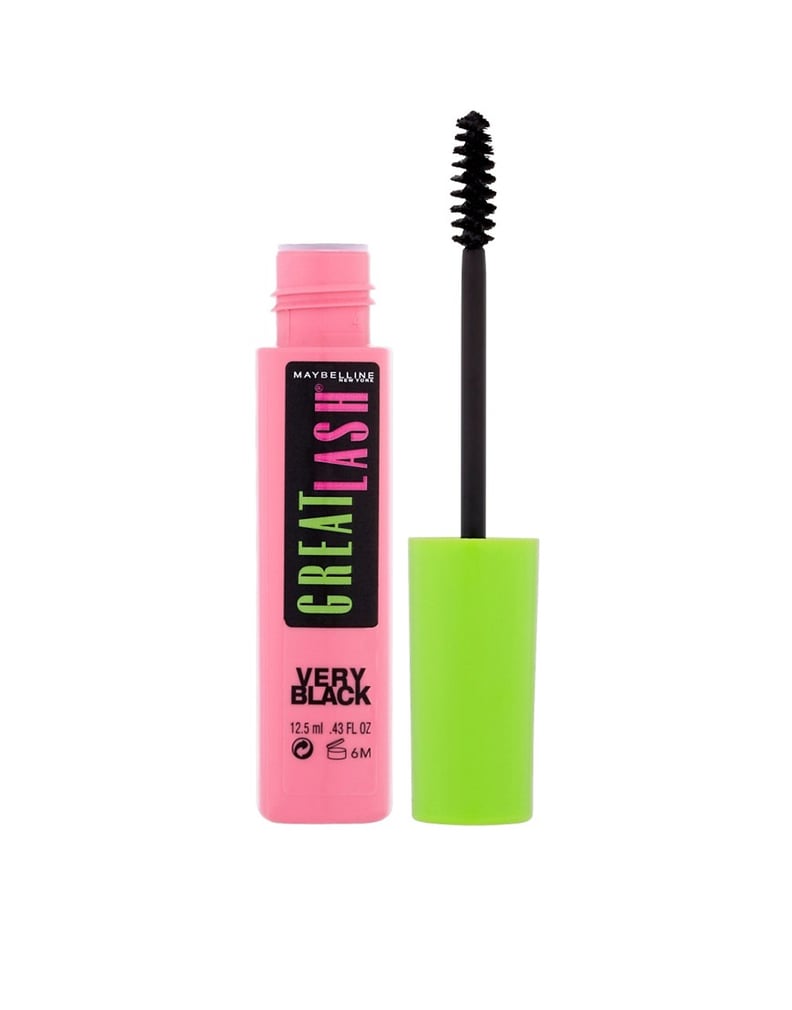 Maybelline Great Lash Mascara
This is easily the world's most famous mascara. Everyone from makeup artists at Paris Fashion Week to moms in the Midwest swear by the pink and green tube, and for good reason. The spiral bristles and thinner formula make it easy to layer on coat after coat ( . . . after coat), making lashes look thick, fluttery, and full.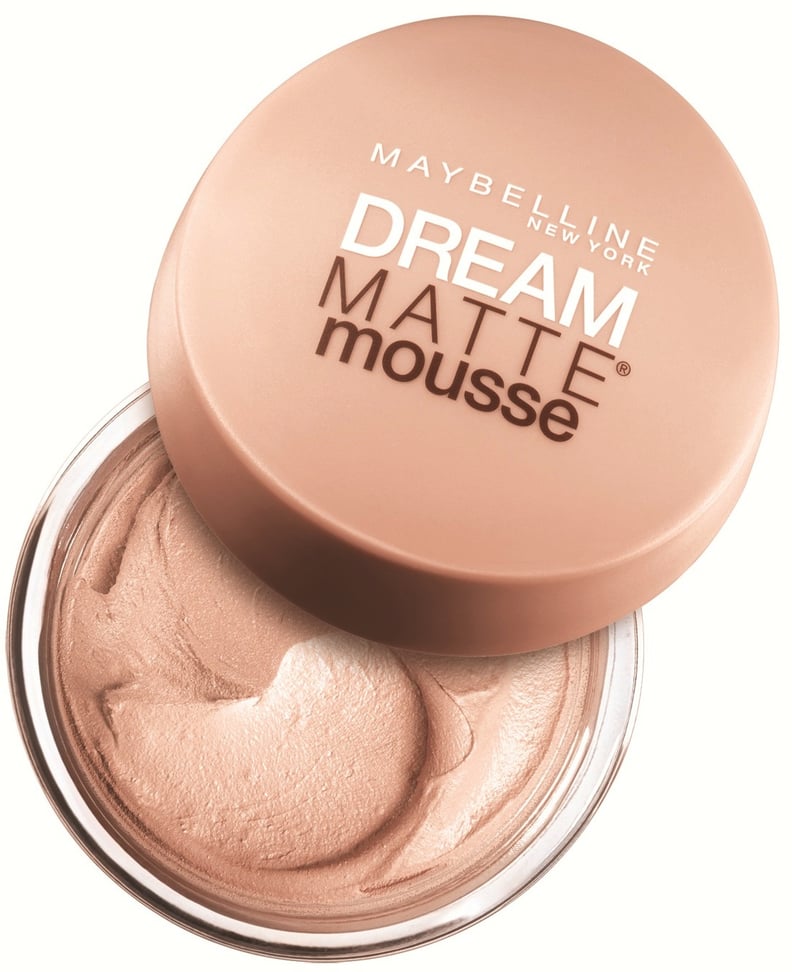 Maybelline Dream Matte Mousse Foundation
Classic matte foundations are known for feeling heavy on the skin, but this innovative formula (available in 12 shades) is a whipped, airy mousse that is easily buffed onto the complexion. This will keep you looking fresh-faced all day — even if you tend to look greasy by 1 p.m. Spritz some setting spray on top for extra insurance.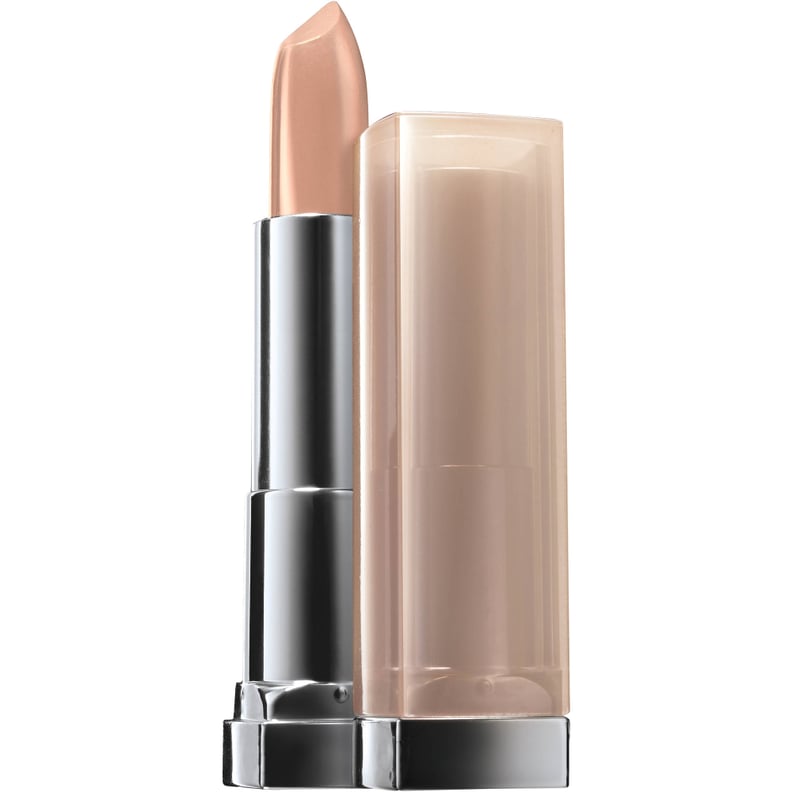 Maybelline ColorSensational Lipstick
This lipstick range is available in multiple finishes and dozens of shades, and we've been impressed by them all. Each one offers rich pigment and even coverage. You can even find edgy colors like navy, black, and white, but we're especially partial to "The Buffs" range, which is a range of nudes for all skin tones. Even Kim Kardashian's makeup artist is a fan.