As POPSUGAR editors, we independently select and write about stuff we love and think you'll like too. If you buy a product we have recommended, we may receive affiliate commission, which in turn supports our work.
Our editors' favorite hair launches for July follow one overarching theme: they make styling and caring for your hair easy. Trust us, we don't want to fuss with our hair as much as the next person — especially when the weather is hot and humid.
On this list, you'll find multitasking hair oils and creams, quick-yet-efficient hair masks, one-step stylers, and updated versions of brushes that make detangling hair a breeze. With these nine new products, your Summer haircare routine will feel as easygoing as your next vacation.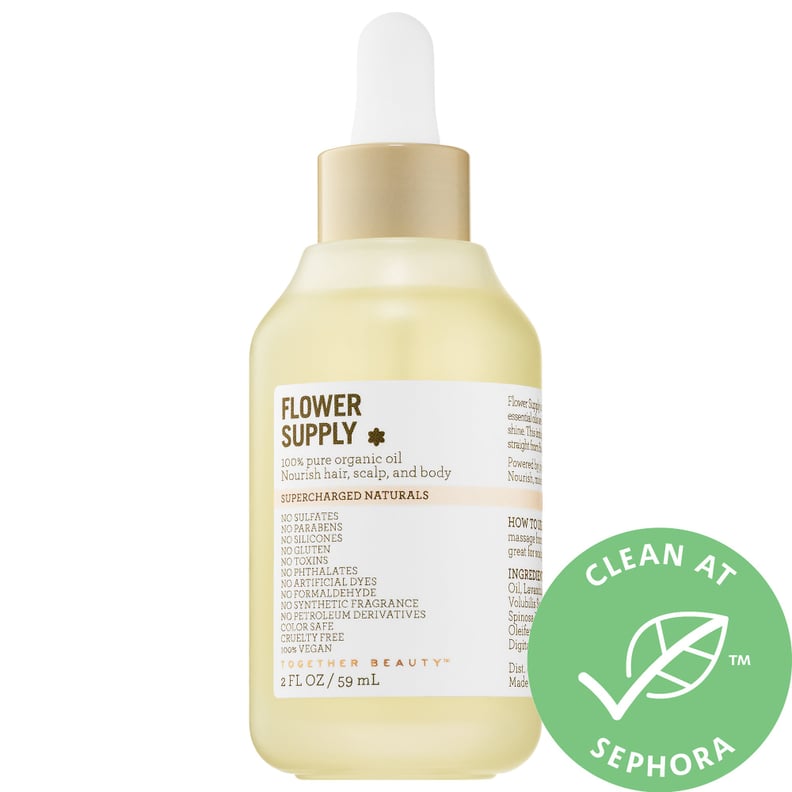 Together Beauty Flower Supply Hair Oil
"The Together Beauty Flower Supply Hair Oil ($45) is a superlightweight hydrator — even light enough for my fine hair. And it has the most amazing lavender scent. (I'm not even a fan of lavender, but this blend is something special.) It's perfect for touch-ups, taming frizz, and imparting tons of shine. Bonus: this is a new clean beauty line and the packaging is spot on." — Dawn Davis, senior editorial director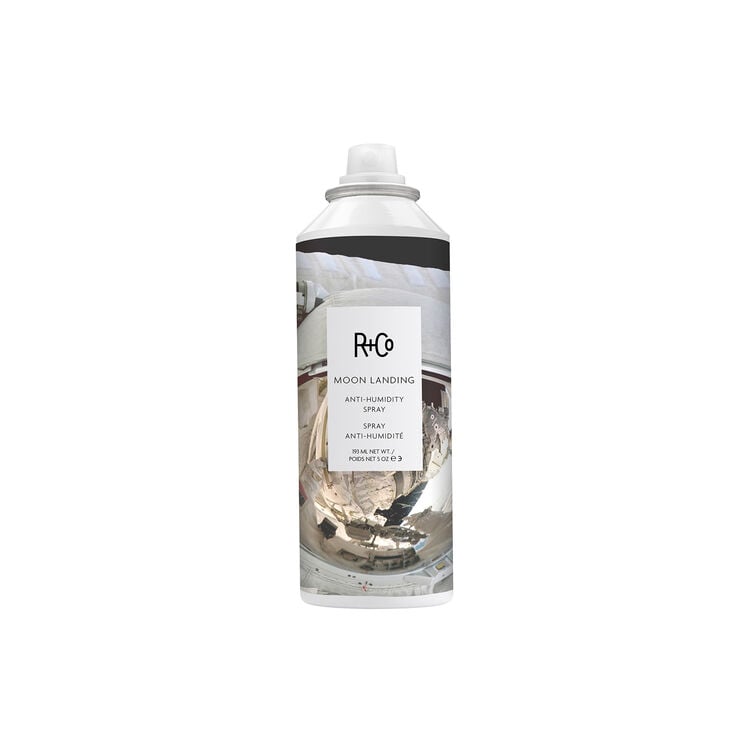 R+Co Moon Landing Antihumidity Spray
"On a really rainy night last week, I was going to a Pride party and really wanted my curls to hold. The only problem with that, however, is that with rain comes humidity, and my fine, thin hair does not play well with humidity. I didn't have a lot of hope, but I liberally sprayed the R+Co Moon Landing Antihumidity Spray ($32) all over and crossed my fingers. Then, a miracle: when I got back home later that night and looked in the mirror, I discovered that my waves had only fallen slightly, and there was not a flyaway in sight. Now you know what product I'll be clinging onto all Summer long." — Kelsey Castañon, senior beauty editor

Sexy Hair Texture Foam Party Lite Texturizing Foam
"I'm always on the hunt for the perfect texturizing product to give me soft, loose waves with minimal effort, and the Sexy Hair Texture Foam Party Lite Texturizing Foam ($20) delivered. I scrunched a small amount of product into my hair when it was damp and blow dried it lightly for touchably soft, natural waves. It left my thin hair with volume that looked like I just stepped off the beach." — Jessica Harrington, assistant editor, Makeup.com and Skincare.com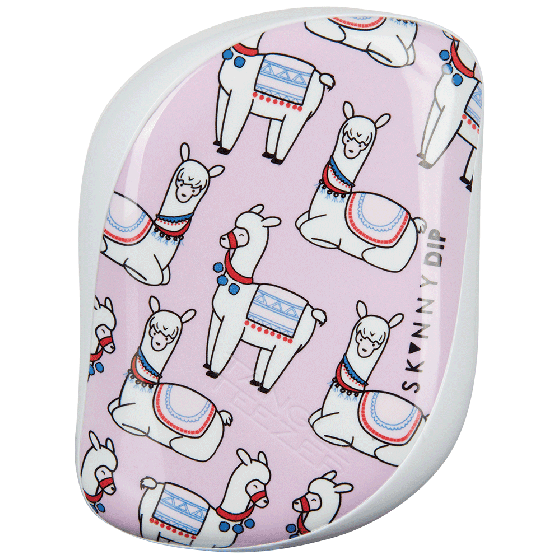 Tangleteezer Skinnydip Lovely Llama Compact Styler
The Tangleteezer Skinnydip Lovely Llama Compact Styler ($16) is the brand's cutest launch of the Summer (maybe even of all time). The Tangleteezer was already one of my go-to brushes for gently detangling my medium-coarse waves, but the brand just teamed up with retailer Skinnydip to plaster it with an an adorable llama-themed pattern." — Jesa Marie Calaor, assistant editor, Beauty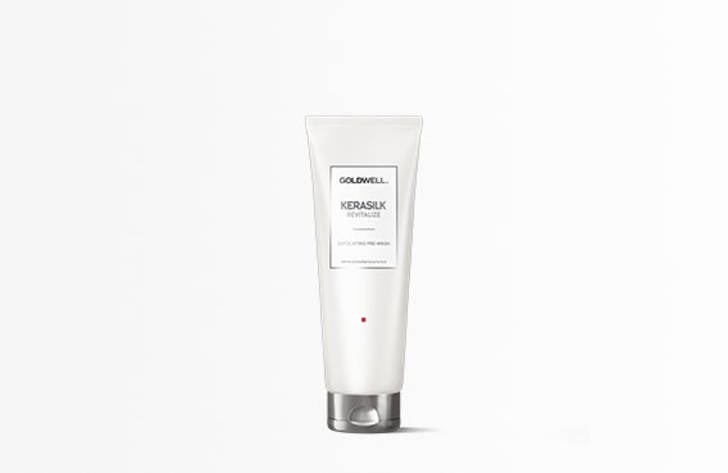 Goldwell Kerasilk Exfoliating Prewash
"I'm all about scalp exfoliation, but many of the myriad scalp scrubs on the market are too harsh — or just too hard to rinse out. That's why I love the Goldwell Kerasilk Exfoliating Prewash ($32), which exfoliates like you're giving your scalp a facial, but it's not a scrub. It's so purifying and refreshing, in fact, I was able to get an extra day out of a blowout." — DD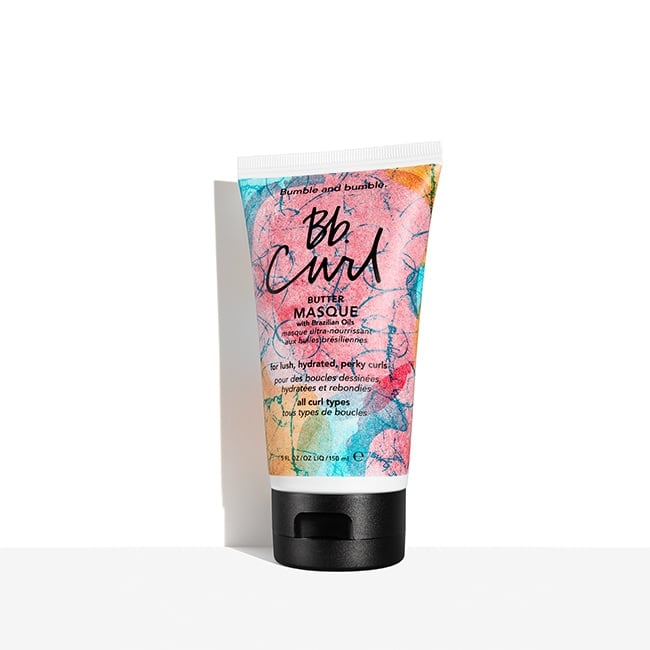 Bumble and Bumble Curl Butter Masque
"Hair products that require minimal effort and can be applied in the shower are my jam. The Bumble and Bumble Curl Butter Masque ($39) can be applied in the shower to damp hair and left on for just three to five minutes before rinsing it out. It leaves strands feeling silky smooth, soft, and shiny without weighing them down. Even though my hair isn't supercurly, I love how it makes my waves bouncier." — JH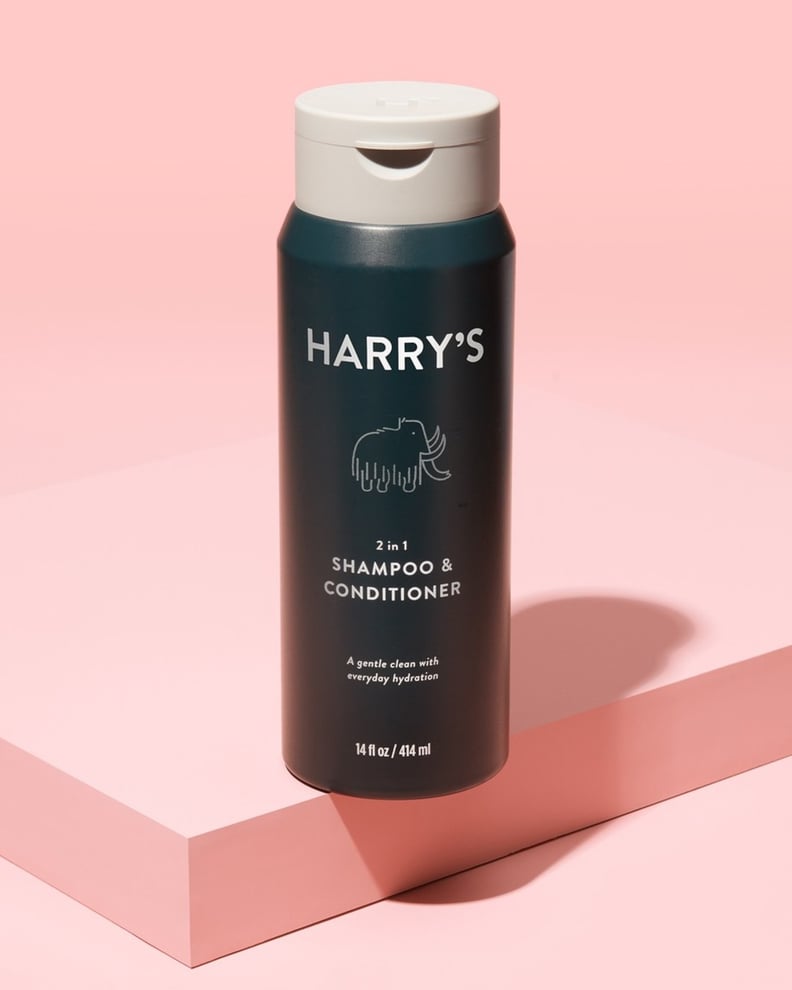 Harry's 2-in-1 Shampoo and Conditioner
"Between the three of us girls that live in my apartment, there is an expansive array of beauty products in our shower's shelf — but thanks to the Harry's 2-in-1 Shampoo and Conditioner ($7), I could free up a little bit of room on it. The transparent goo lathers into a foam to deeply cleanse my scalp and medium-coarse waves, but its standout feature is how it doesn't strip my hair of its moisture (which, historically, is the effect that I'd get with most two-in-one formulas)." — JMC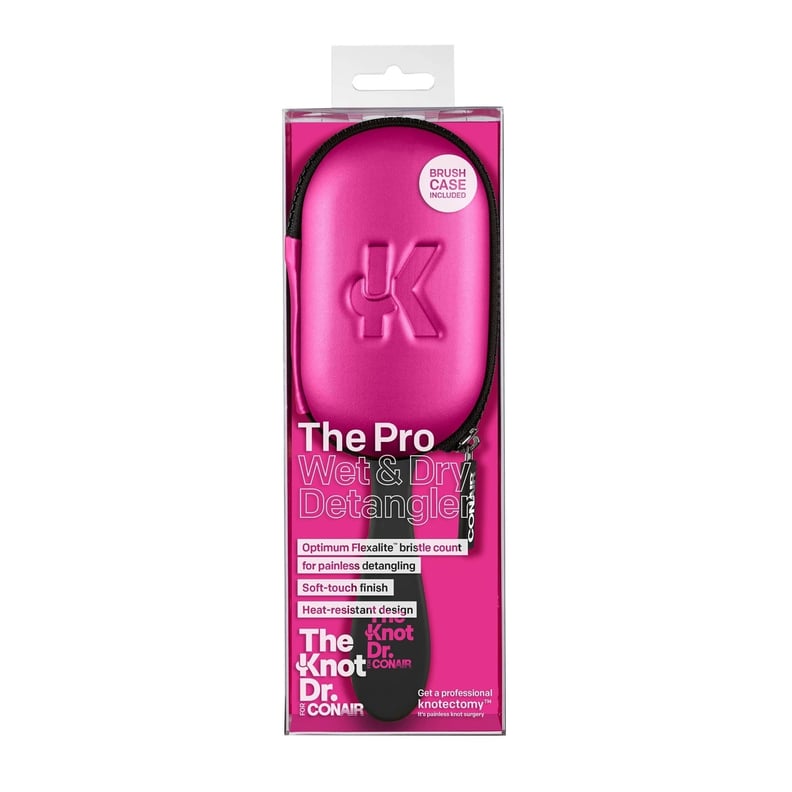 The Knot Dr. For Conair The Pro Detangling Hair Brush
"I have been very attached to my go-to detangling brush for years, but the The Knot Dr. For Conair The Pro Detangling Hair Brush($14) may have just replaced it. Just like my old favorite brush, it effortlessly untangles my hair both wet and dry. This one however, can also stand up to heat, so I can use it while I blow dry, and it comes with its own case for traveling. While I never thought I'd leave my old brush, this one has beat it out." — Sarah Siegel, assistant editor, Beauty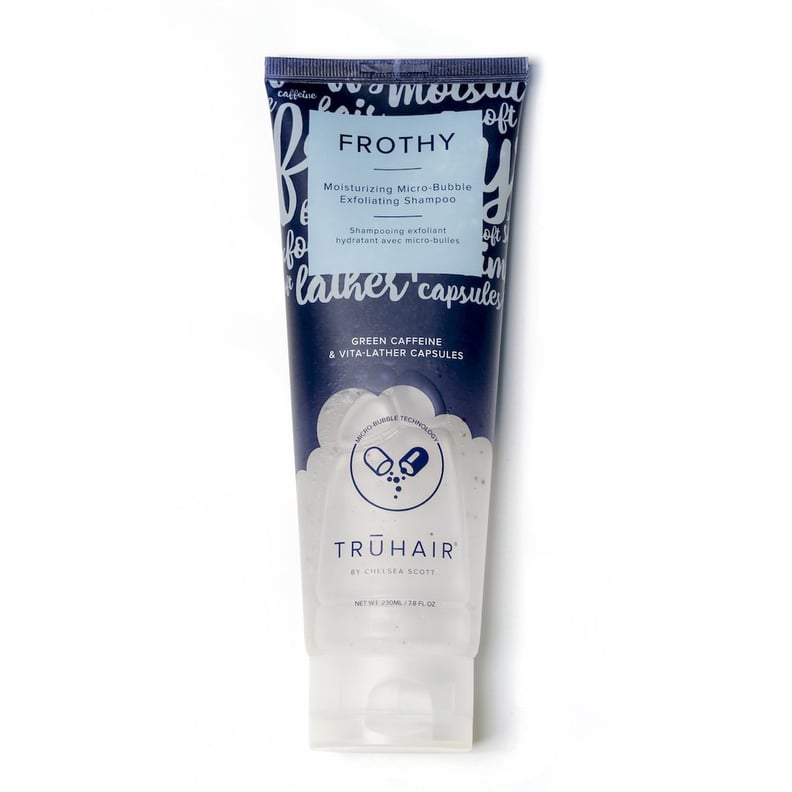 TruHair Moisturizing Micro-Bubble Exfoliating Shampoo
"There are more scalp products on the market than there are scalps in need — OK, that's not true, but it certainly feels like it — and it's hard to differentiate one from the next. That's not the case with the TruHair Moisturizing Micro-Bubble Exfoliating Shampoo ($26). It bubbles up in a subtle froth, doesn't irritate the skin, and leaves your hair feeling squeaky clean." — KC