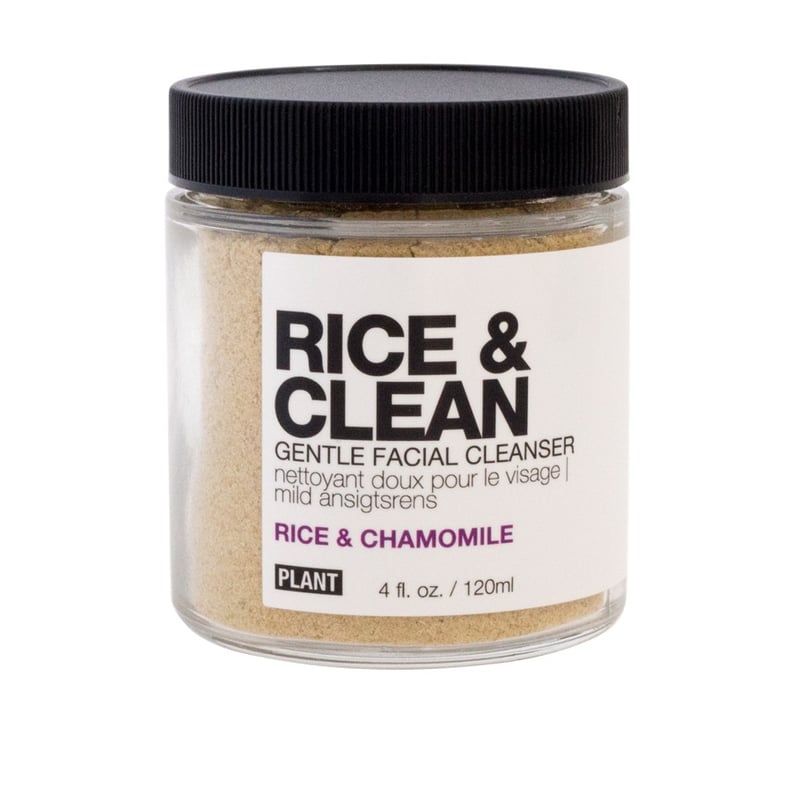 As POPSUGAR editors, we independently select and write about stuff we love and think you'll like too. If you buy a product we have recommended, we may receive affiliate commission, which in turn supports our work.
With continued claims of chemical-laced beauty, skin care, and hair products causing weird reactions or even making people sick, more people are opting for natural alternatives. For example, a production worker where Kylie Jenner's Lip Kits are made claimed the particles within the formula made her cough and feel ill, and news of Chaz Dean's WEN conditioner causing hair loss went viral this past Winter, inciting movement for a class action lawsuit.
When you choose to buy and eat organic, natural foods, it feels good, and is good for your body. Our philosophy is that you can extend that philosophy to your beauty routine, as well.
We had really high standards when sourcing this list of "farm-to-bottle" grooming goods, which includes everything from organic makeup remover to earth-sourced spot treatments and all-natural mascara. As you'll see in the descriptions and ingredients, we carefully dissected what goes into each of these to ensure our recommendations are the purest of the pure. Keep reading to discover your new favorite organic product!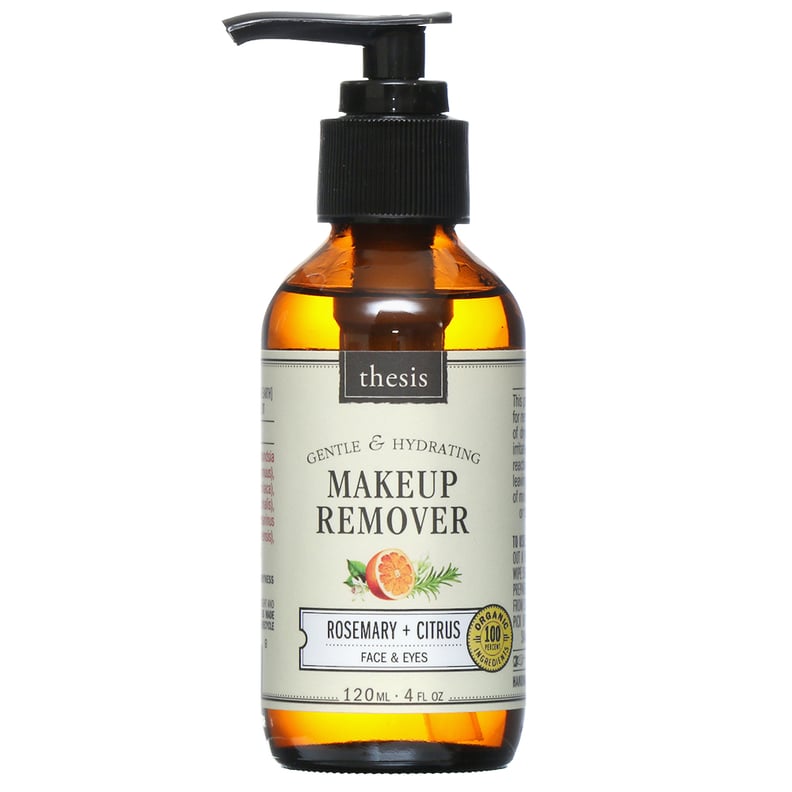 Makeup Remover
You need a solid makeup remover, especially one that dissolves every last little bit of foundation, blush, and mascara without making it feel like you've scrubbed your face raw. Thesis Organics is a rock star when it comes to providing organic, natural, effective skin care products, and its makeup remover is no exception. It contains a cocktail of organic oils — including jojoba, sunflower, and apricot — as well as essential oils and rosemary extract. The oils gently lift cosmetics from your skin and out of your pores without stripping or causing irritation. Because it's all-natural, you can rest easier using the remover around your eyes and lips.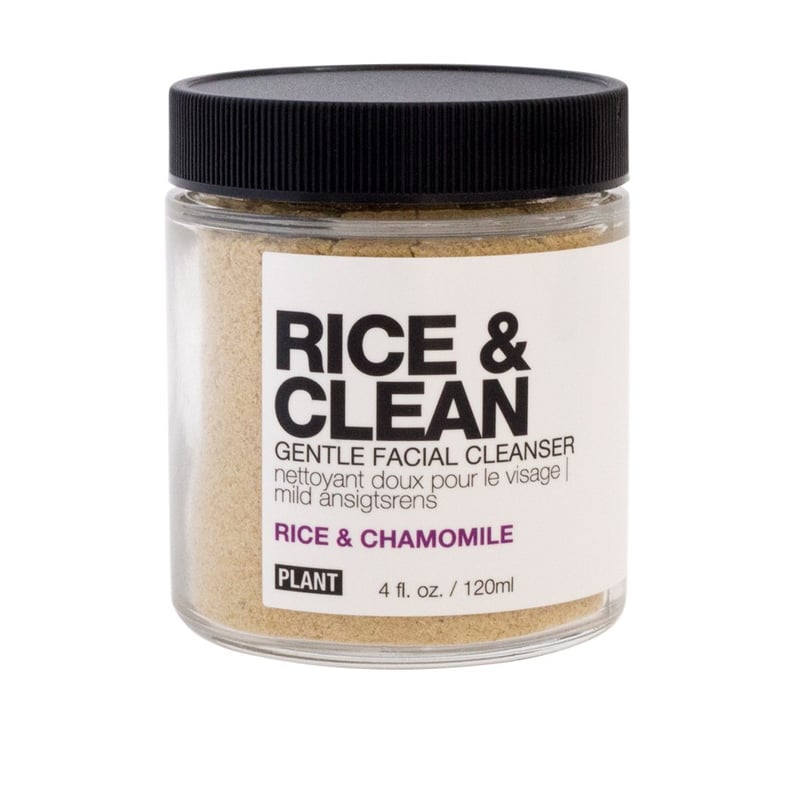 Cleanser
This is a nutrient-rich, all-organic, gentle cleanser. This one, from Plant, comes in powder form and contains ground rice, chamomile flowers, and vitamin E. Rice bran lightly exfoliates to soften and clean the skin, while chamomile serves as an antibacterial to ward of acne. Then there's vitamin E — one of the most thoroughly researched and lauded topical antioxidants — which reduces acne scarring and evens out your complexion.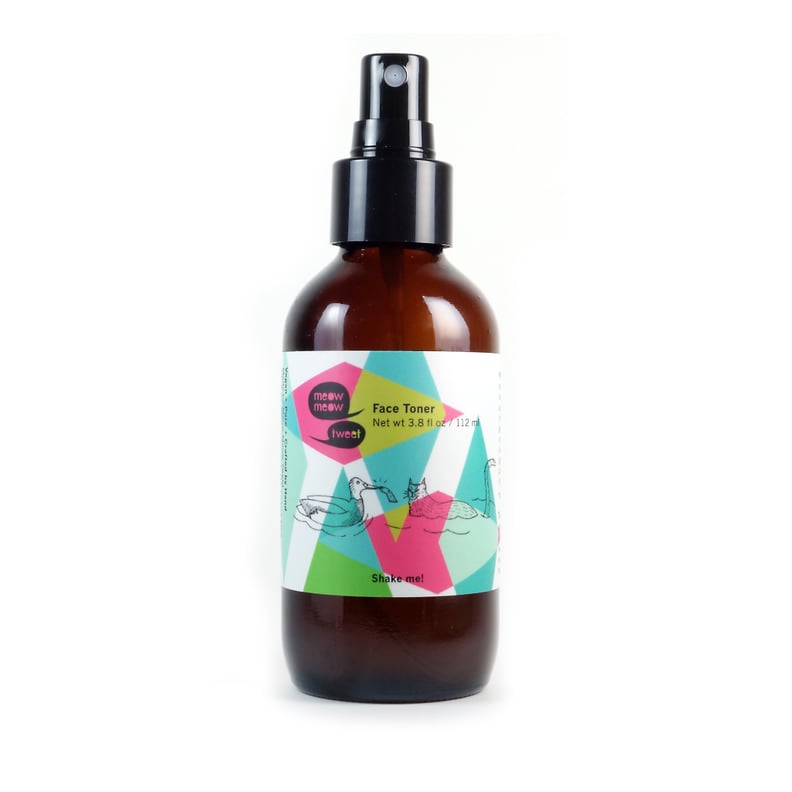 Toner
This toner is awesome for several reasons. First, it's packaged as a mister, which means you don't have to use a cloth or cotton balls to apply it. Just spray it on your face after you've washed it. Secondly, it's comprised of pure organic plant-based ingredients, including wild-harvested witch hazel, rose water, apple cider vinegar, and lavender. Witch hazel purifies skin, rose water hydrates and refreshes, apple cider vinegar fights acne and aging, and lavender soothes and calms the mind.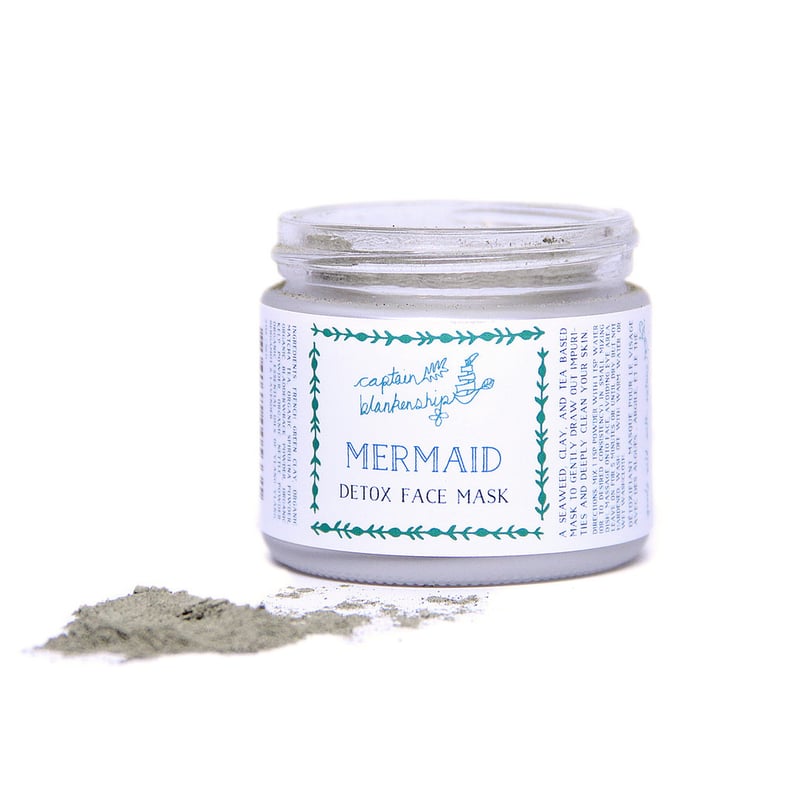 Face Mask
This "Mermaid Detox Face Mask" utilizes pure ingredients from the sea, including organic Atlantic bladderwrack, an antioxidant that helps keep the skin hydrated, as well as French green clay kelp powders, which suck out impurities and adds firmness. It also contains Spirulina, a natural blue-green algae that's loaded with vitamins that nourish, and organic nettle powder, an astringent that prevents acne. This comes as a powder, so combine one part water and one part mask, mix well, and then apply to your face for five minutes before rinsing. Tip: instead of water, try mixing the powder with your favorite organic serum to further hydrate the skin.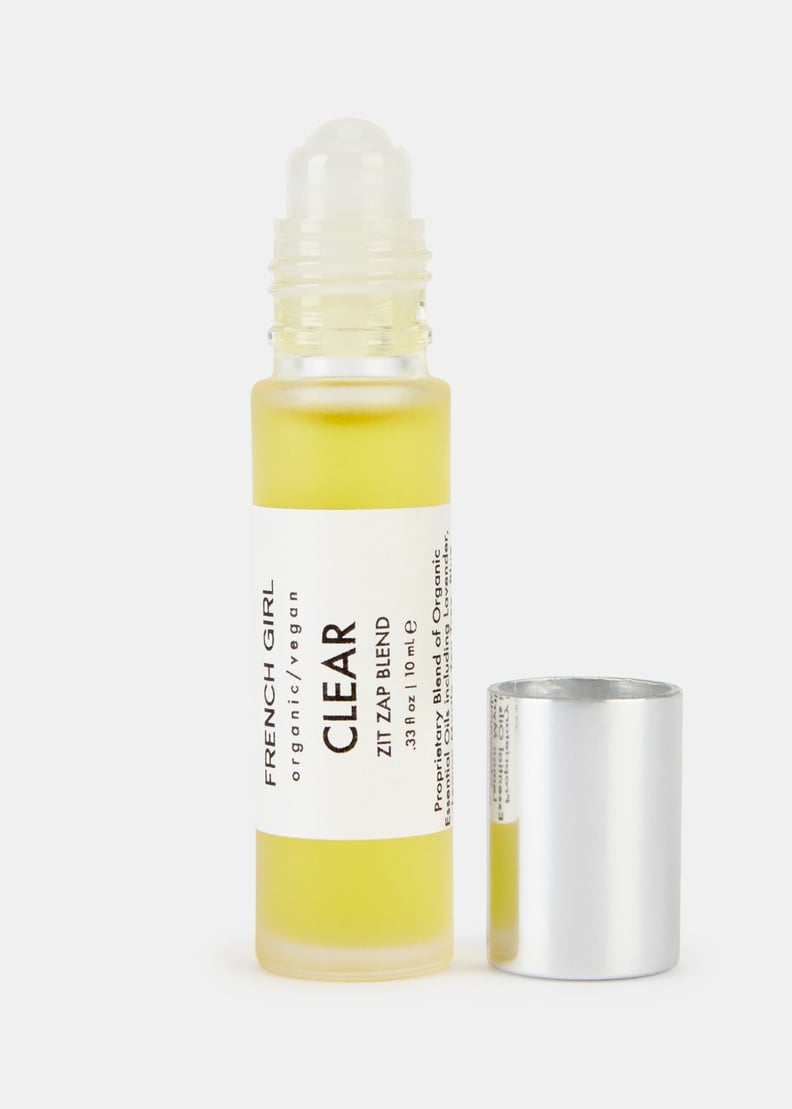 Spot Treatment
Here is a potent zit zapper that's all natural, organic, and vegan. It targets blemishes with a blend of organic essential oils that treat and nourish your skin. Ingredients included are tamanu and argan oils, lemon myrtle, lavender, frankincense, and rose geranium. The lemon myrtle is arguably the star of this show, as it's a more potent and effective antibacterial than even tea tree oil. The other oils soothe, nourish, and reduce inflammation.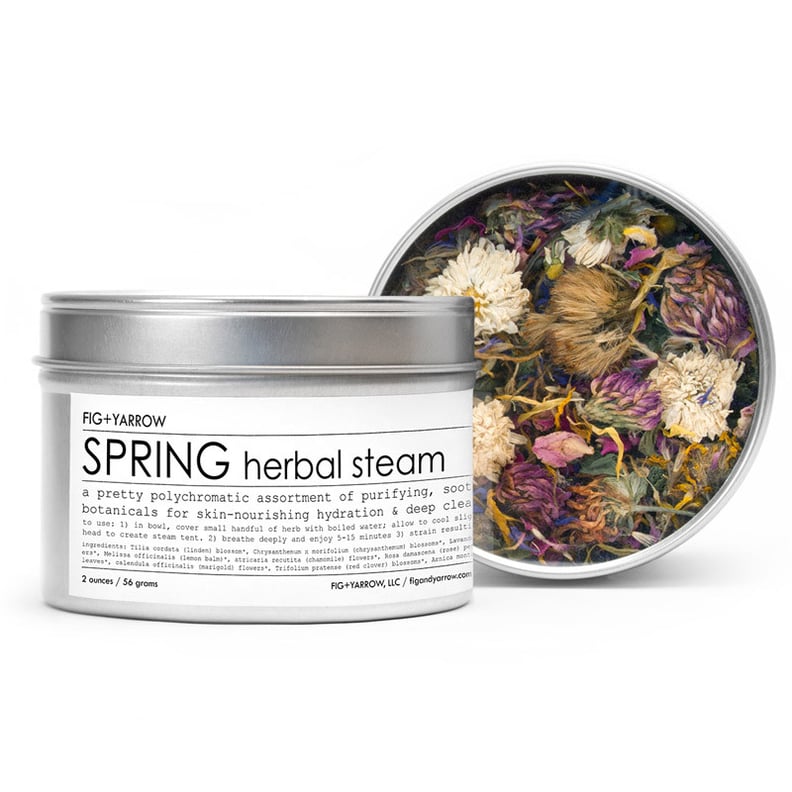 Steam
These facial steams are as gorgeous as they are effective. They might even be too pretty to actually use, but you probably should since they contain an assortment of nutrient-rich botanicals that soothe, hydrate, and cleanse your skin. Five versions are available: Spring, Summer, Autumn, Winter, and Botanical, and each contains a unique blend of flowers, herbs, and spices. To activate, combine with hot water in a bowl and place your face above it with a towel covering your head. The steam helps to clear pores of sebum buildup, dirt, and bacteria.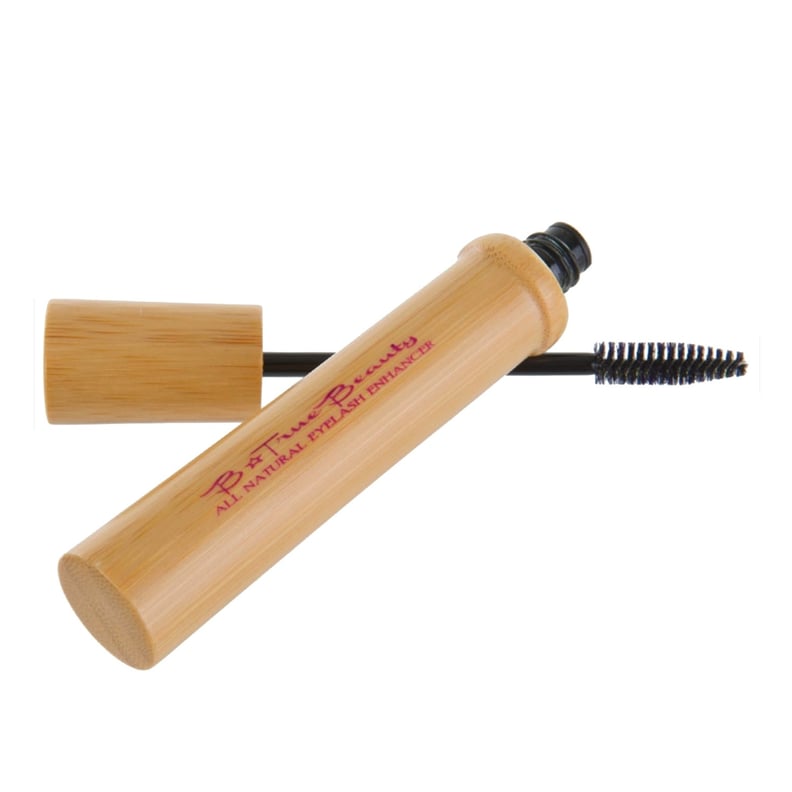 Eyelashes
This eyelash enhancer, made by B True Beauty, utilizes 100 percent natural, certified organic ingredients to hydrate, nourish, and help your flutter grow. It goes on clear and can be used either in place of mascara or simply as a lash growth stimulator in the evenings. You can also layer it under mascara. It contains argan oil and vitamin E to hydrate and expedite growth, aloe vera to lengthen and fortify, castor oil to thicken, apricot kernel oil to condition and hydrate, and rosehip seed oil to strengthen.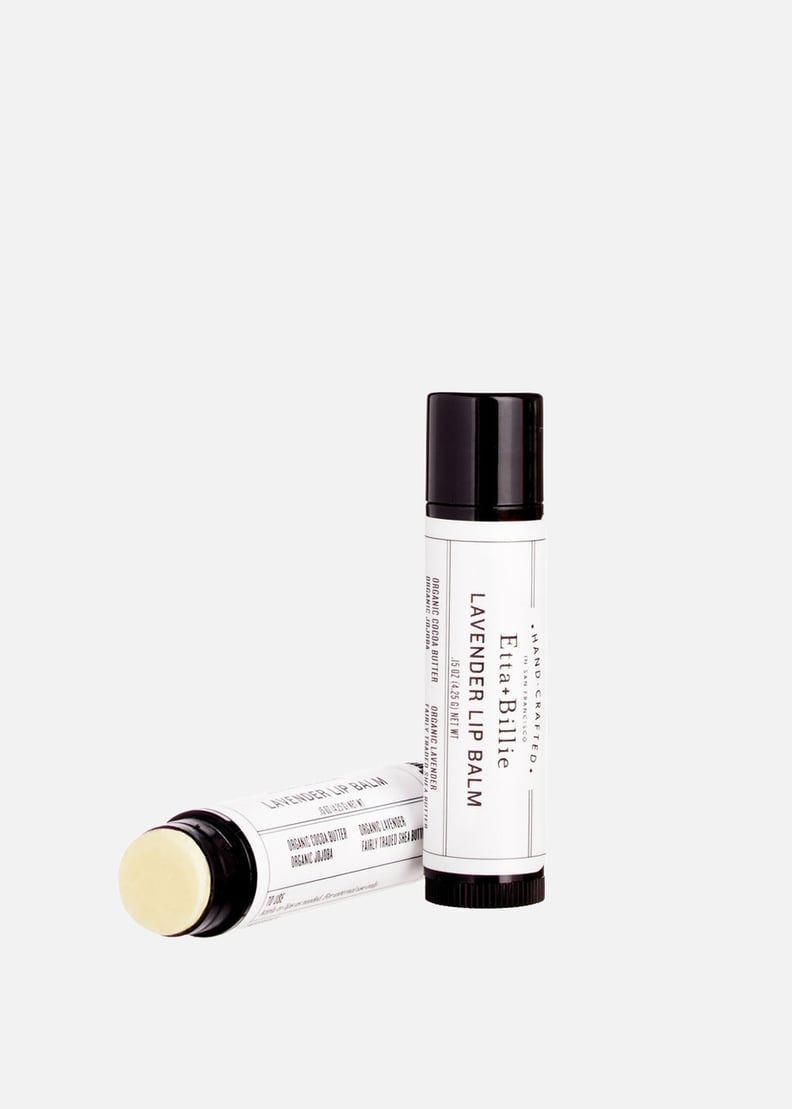 Lips
Don't forget to take care of your lips. This salve in stick-form contains lavender to soothe and protect, as well as shea butter to hydrate, and jojoba seed oil, coconut oil, and cocoa seed butter to further nourish, soften, and condition. Etta + Billie have additional lip balm scents to choose from, including grapefruit cardamom and bergamot ginger.