5 Skincare Products That'll Give You That Glow You Thought Only Existed on Instagram
As POPSUGAR editors, we independently select and write about stuff we love and think you'll like too. If you buy a product we have recommended, we may receive affiliate commission, which in turn supports our work.
Your official job title may not be Head of Lab at the Stanford Department of Dermatology, but you know skin care, weaving words like "acid mantle" and "moisture barrier" into your everyday conversations and deciphering the ingredients list on the back of your mom's favorite serum at dinner.
We know you're serious about what you smear on your face, and you're not afraid to go down a SkincareAddiction rabbit hole on Reddit to find it, but before you do, consider this: our trusted team of editors road-tested more skincare products than there are skin clinics in New York City to bring you this list of award-winning face cleansers, creams, and treatments. Don't worry, even the strictest of dermatologists would approve.
Don't forget to read up on the rest of our 2019 Power Your Pretty Awards winners – a curated list of beauty products tested by editors, chosen for YOU.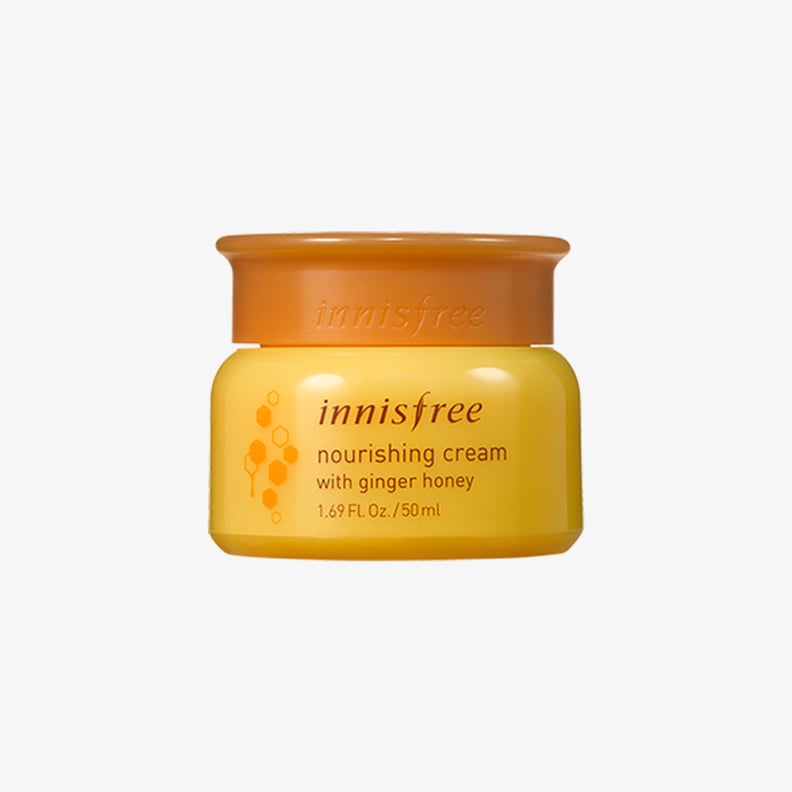 Innisfree Nourishing Cream With Ginger Honey
We're calling Innisfree Nourishing Cream With Ginger Honey ($27) the "I Can't Believe It's Not Butter" of facial moisturizers. The vat's star ingredients include — you guessed it — ginger and honey, which work simultaneously to soothe and hydrate the skin with impressive prosperity. But the unexpected surprise comes by way of its shea butter base, making for a rich, velvety texture that smears on with ease and leaves behind a protective (but never sticky) layer on the skin. Bonus: It moonlights as a great pre-makeup primer, too.
SkinCeuticals Glycolic 10 Renew Overnight Cream
There's Hailey Bieber's $500K engagement ring, and then there's your skin after using the SkinCeuticals Glycolic 10 Renew Overnight Cream ($80). It contains a high concentration (as in, a whopping 10 percent) of exfoliating glycolic acid to boost cell turnover without disrupting your pH, which means it's the ideal treatment for someone after that bright, glowier-than-thou effect, but can't seem to shake the image of Samantha Jones after a chemical peel on Sex and the City.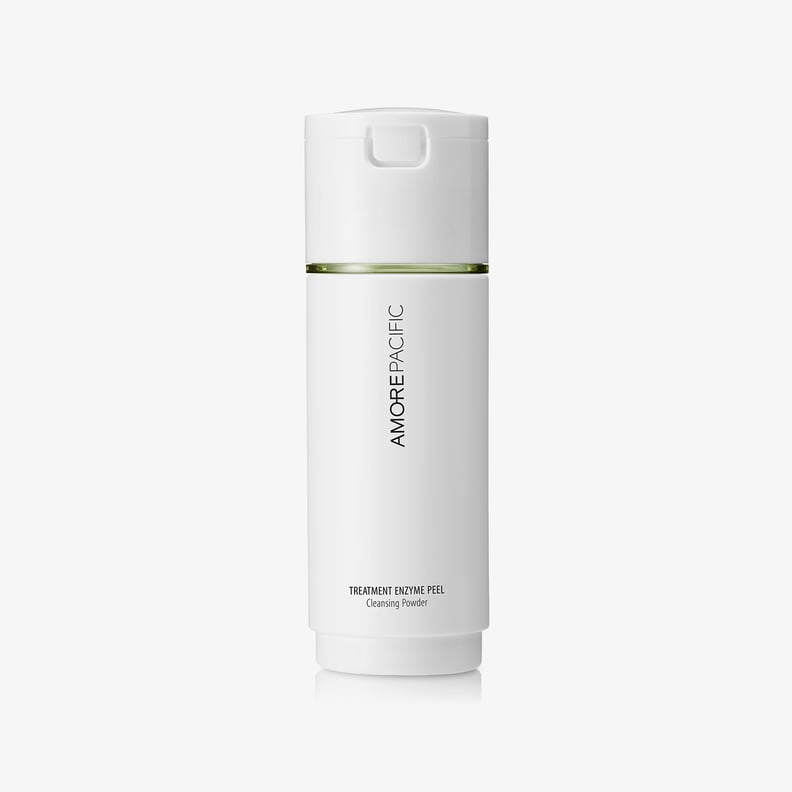 AmorePacific Treatment Enzyme Peel Cleansing Powder
Any mixologist can tell you: it's fun to shake sh*t up. That's what we love so much about the AmorePacific Treatment Enzyme Peel Cleansing Powder ($60): the cocktail of natural papaya enzymes come lodged in a superfine powder you have to shake onto palms and activate with water. It's a process that's relatively easy, unless, ironically, you've had one too many. As you cleanse, the gritty particles will gently whisk away dead skin cells, leaving you with the kind of glow you only get after a rigorous workout or sex session — and you don't even have to go to a bar to get it.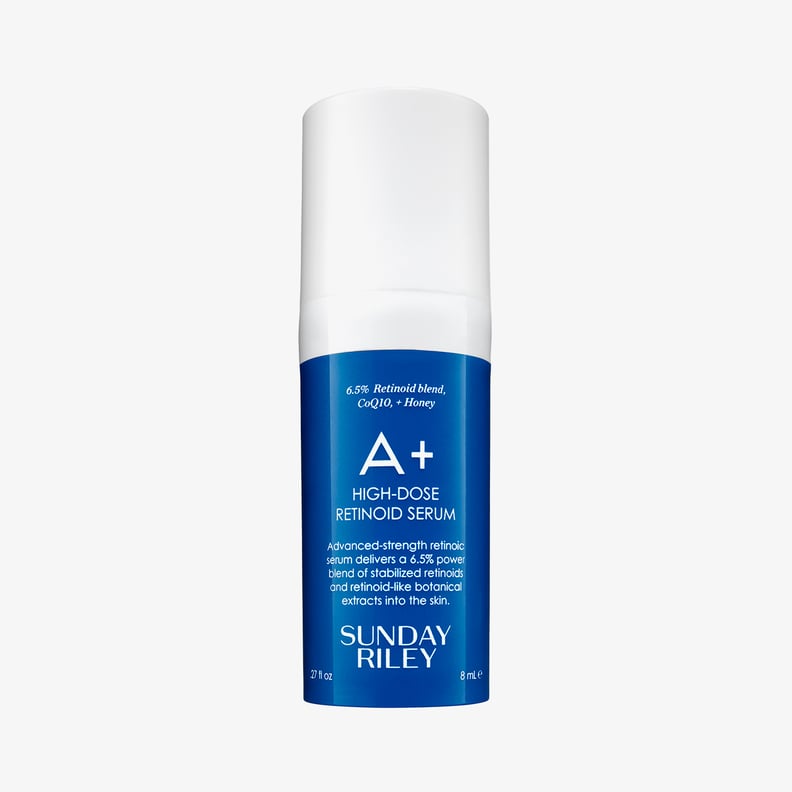 Sunday Riley A+ High-Dose Retinoid Serum
Like a teacher's pet who raises their hand to every question in class, the Sunday Riley A+ High-Dose Retinoid Serum ($85) is ingratiatingly hard-working — and a bit of a show-off (in a good way). The formula is powered by a potent blend of retinol — the rocket fuel of skincare ingredients that can blast away everything from breakouts to hyperpigmentation to fine lines — but counters any potentially harsh side effects with soothing botanicals like algae, white honey, bisabolol, and ginger. As a result, our skin looked clearer and more even in texture, earning itself a final grade of A++.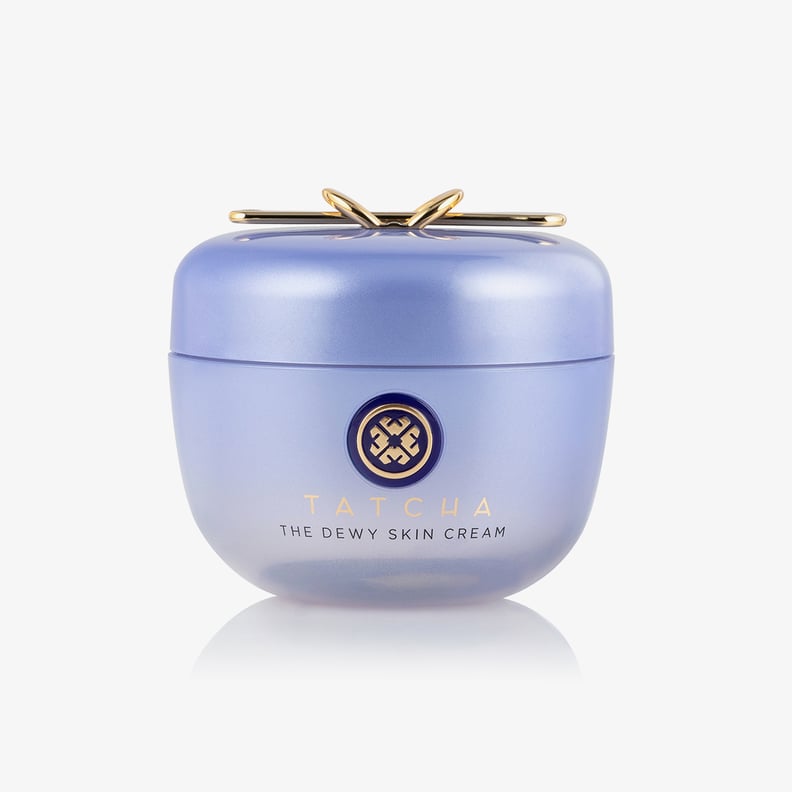 Tatcha The Dewy Skin Cream
Anyone who's ever ruined an omelet knows it's not just the ingredients that make a meal. It's everything else — the smell! The texture! The way it looks perched on the shelf in your home — that adds to its appeal. So while it's easy to love the Tatcha The Dewy Skin Cream ($68) for its antioxidant-rich Japanese purple rice bran, skin-softening algae, and moisturizing amino acids, we're convinced it's the featherweight consistency and impossibly smooth aftereffects that have catapulted this cream to "Top Chef-of-beauty" status.