Of all of the things we love about summer — like sipping rosé and spending more time outdoors — changing up our skin-care routine with new products [1] to adapt to the warmer weather is one of our favorites. (Not that we need an excuse to try new beauty products, but it definitely helps.)
Now is the time to nail down your favorite sunscreen formula, or test a self-tanner that'll give you that just-left-the-beach-when-you've-really-been-stuck-inside golden, faux tan [2]. From subbing in lightweight, hydrating moisturizers and glow-inducing serums [3], to incorporating a new weekly mask to keep summer breakouts away (especially from maskne [4]), you can benefit from even the most minor beauty product swaps. And who knows, you might just discover your new holy grail beauty product.
As for our summer skin-care routines [5]? We wasted no time testing new launches and revamping our entire beauty regimens [6] with them. Ahead, you'll find ample inspiration as we asked our POPSUGAR editors to share the latest skin-care products that they've fallen in love with for July.
BareMinerals SkinLongevity Green Tea Herbal Eye Mask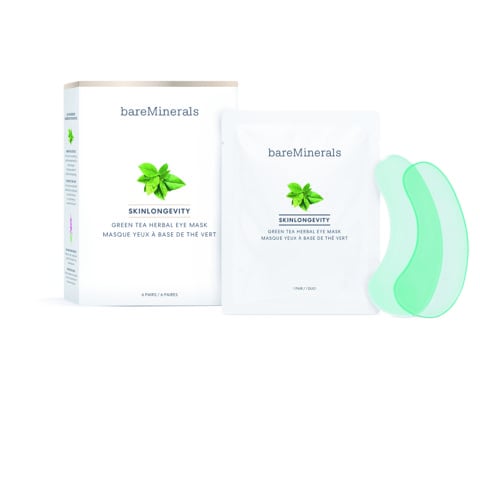 "At this point in our evolving heat index journey, I can barely bring myself to apply serum before bed — everything feels too heavy. But there's something about the BareMinerals SkinLongevity Green Tea Herbal Eye Mask [7] ($35) that feels surprisingly refreshing. Not only does the green tea and willow extract help soothe any inflammation that comes from sitting in an un-airconditioned room for too long, but I've also been popping 'em in the fridge for an extra cooling effect, and trust me when I say: it doesn't get more chill." — Kelsey Castañon, senior beauty editor
Kosas Chemistry Deodorant Serene Clean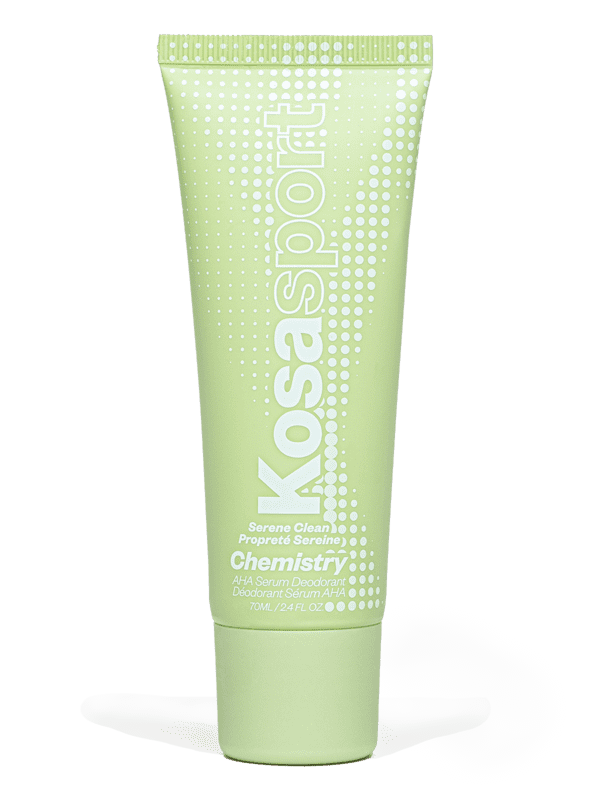 "When I was first introduced to the Kosas Chemistry Deodorant Serene Clean [8] ($15), I was skeptical. As somewhat of a self-proclaimed natural deodorant connoisseur, I'm picky about my formulas. To put it plainly, when it comes to matters of BO, the product has to work. After wearing this deodorant serum during multiple at-home workouts in my apartment, I can confirm this one works, and well. The aluminum and baking soda-free formula contains a blend of AHAs instead to fight odor and as an added bonus, it soothes and brightens skin. Another major perk: it doesn't stain clothes." — Jessica Harrington, associate beauty editor
Noodle & Boo Play-Day Mineral Sunscreen SPF 30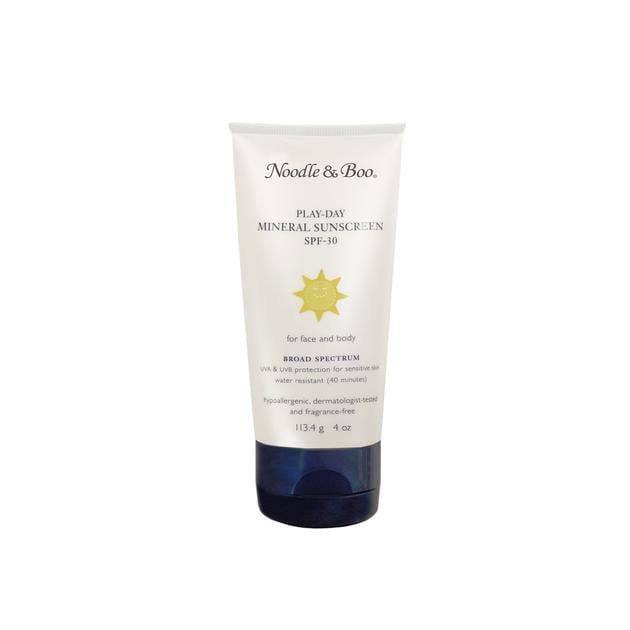 "I picked up a tube of Noodle & Boo Play-Day Mineral Sunscreen SPF 30 [9] ($20) for my little guy, but I've been slathering it all over myself, too. It's creamy yet light, sinks in fast, and is easy to wash off, which isn't always the case with mineral formulas. I may never go back to 'adult' sunscreen." — Dawn Davis, senior editorial director, Group Nine Media
Pixi Clarity Concentrate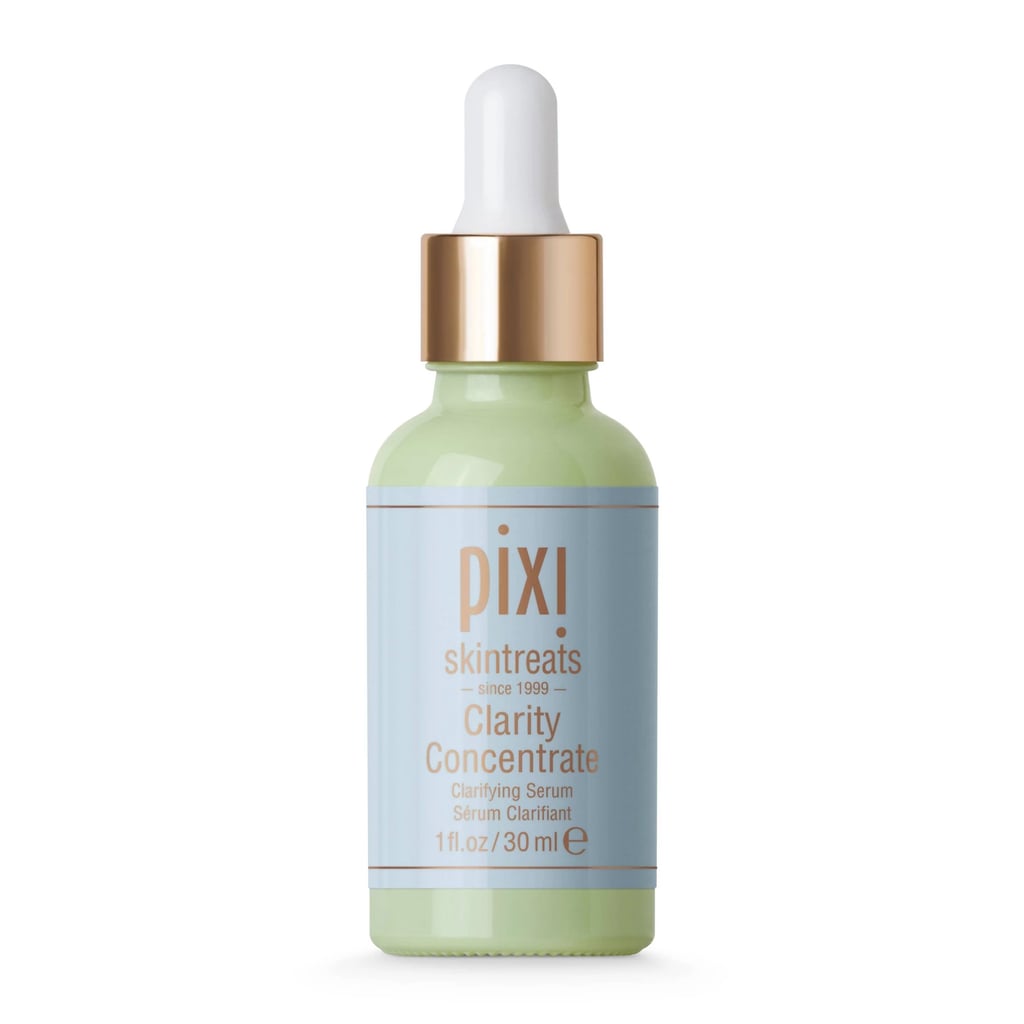 "I recently tried out Pixi's entire Clarity collection, and I've really been into the Clarity Concentrate [10] ($24). It's made to make the skin look smoother and more even by minimizing the appearance of pores, and I've noticed a pretty big difference in my skin since I've started using it. I also love the fact that it's very lightweight and hydrates my skin without making it feel too heavy or weighed down." — Danielle Jackson, assistant beauty editor
Peace Out Salicylic Acid Acne Treatment Serum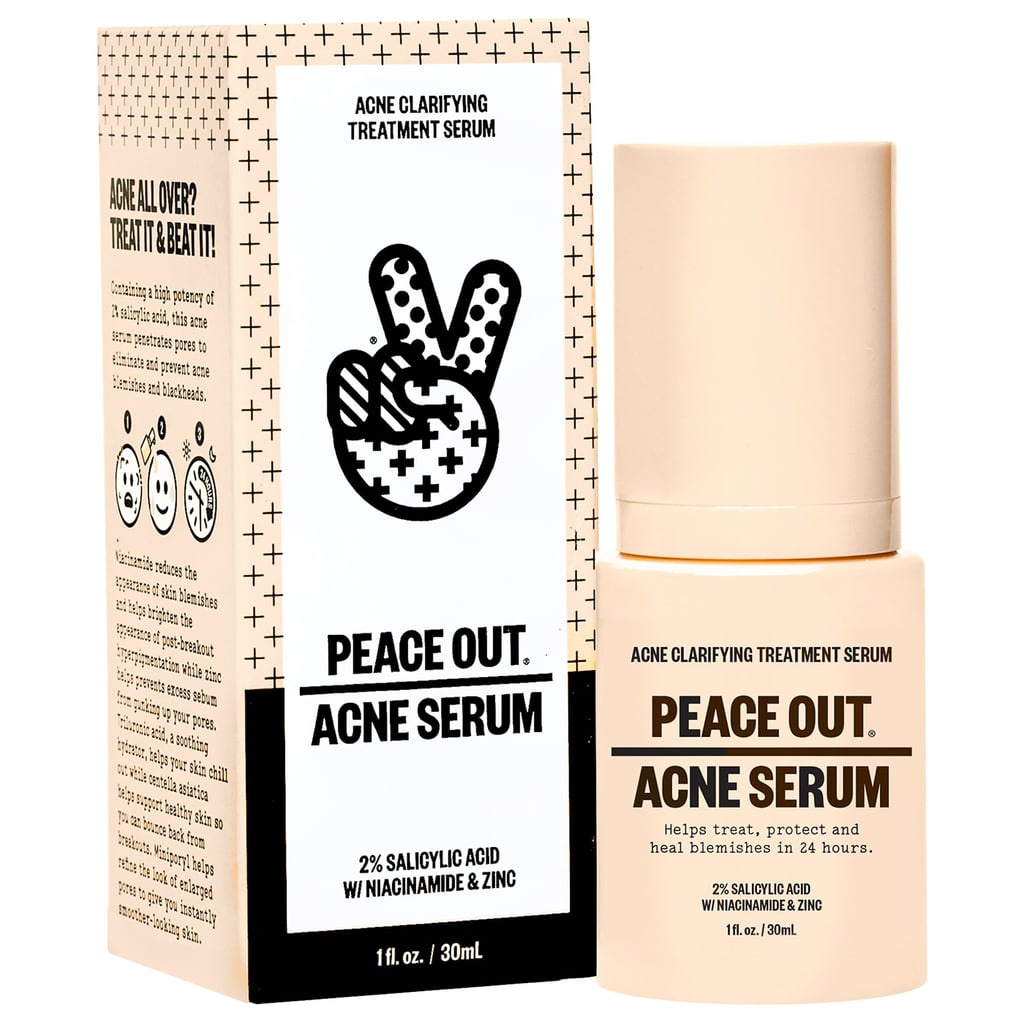 "My breakouts have been all over the place since staying at home during shelter in place. Luckily, the Peace Out Salicylic Acid Acne Treatment Serum [11] ($34) has totally turned my skin around. It has a lightweight consistency that's easy to mix into my routine without feeling like it's too heavy. I put it on in the morning before my sunscreen and foundation and at night before my moisturizer. Within just days I saw some larger breakouts fade faster than usual." — Krista Jones, associate editor, shop
Ciaté Londton Disco Nap Lip Mask 2-in-1 Everyday Lip Balm and Mask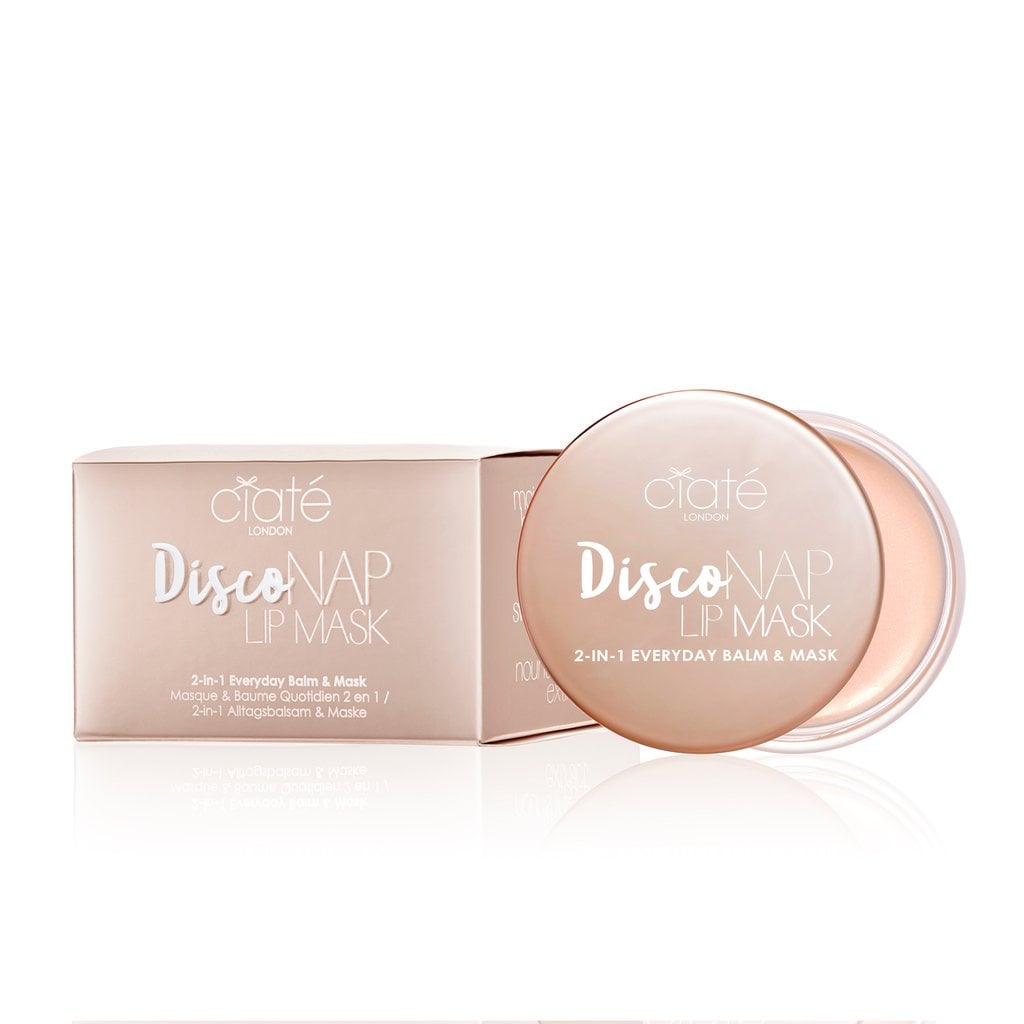 "I have perpetually dry, chapped lips, so never will I ever get into bed at night without layering on a lip mask. My current obsession is the Ciaté Londton Disco Nap Lip Mask 2-in-1 Everyday Lip Balm and Mask [12] ($18). It has a ridiculously creamy texture and comforts my lips instantly. Plus, when I wake up, I still have a subtle shine from the night before. Since I got my hands (and lips!) on it, the balm-meets-mask hasn't left my side. It's ridiculously good — give it a go." — Samantha Holender, assistant editor, Makeup.com
Pixi Clarity Tonic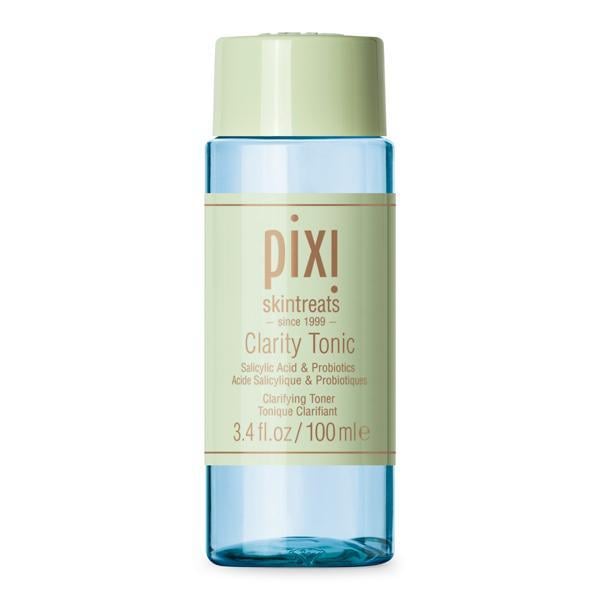 "I've been on a long-winded-skin-care journey to find products that help minimize the appearance of my pores and this Pixi Clarity Tonic [13] ($15) has been the answer to my prayers. It's a clarifying toner formulated with glycolic and lactic acids to gently exfoliate, salicylic acid to unclog pores, aloe to hydrate, and probiotics to balance your skin. I saturate a cotton pad in the morning and evening after cleansing and almost immediately my pores appear smaller and smoother. The best part about it is it isn't drying and is suitable for all skin types. I don't have blemish-prone skin and yet this magical toner has done wonders for me and my skin. I swear by this stuff." — Genesis Rivas, assistant beauty editor, Makeup.com
Isle of Paradise Hyglo Self-Tan Face & Body Serum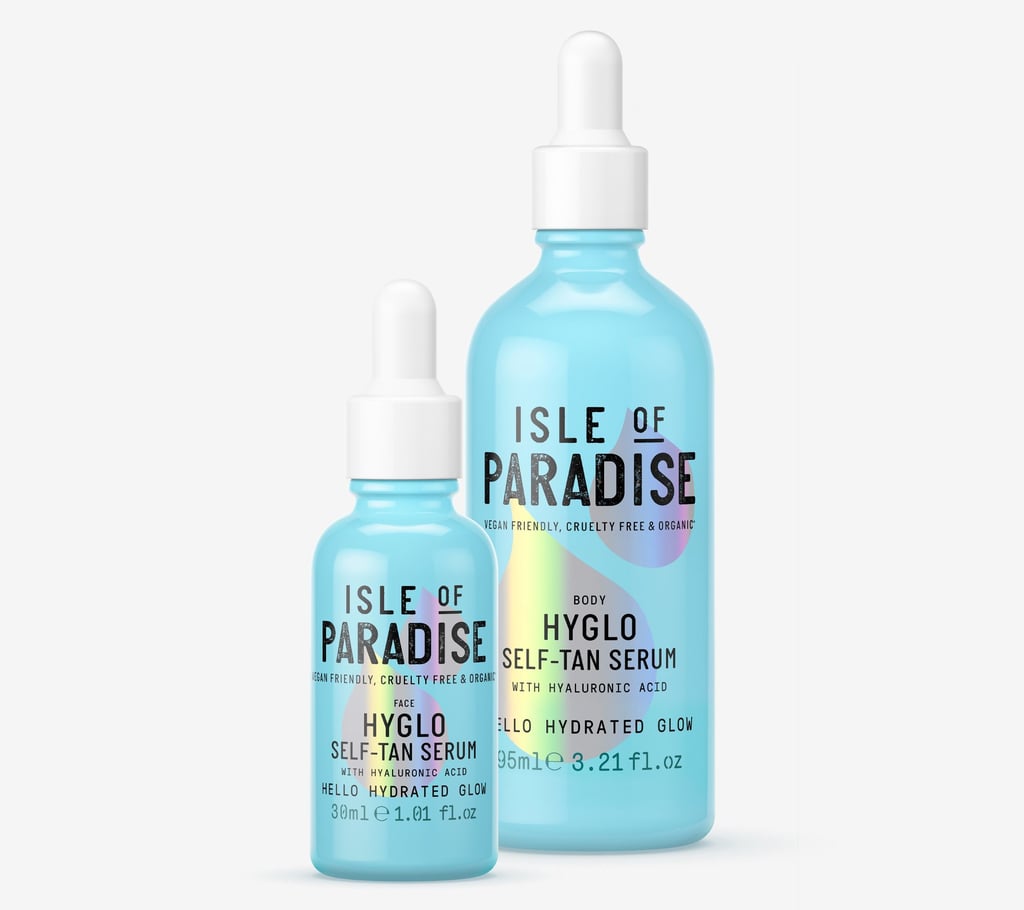 "When I see a new self-tanning product launch, I just can't resist the urge to try it. I'm someone who keeps a fake glow going year-round but as we head into July, I'm really looking to raise the stakes. What I love about the Isle of Paradise Hyglow Self-Tan Face & Body Serum [14] ($44) is how hydrating the serum is. Because it's mixed with hyaluronic acid, I can layer it under my other facial serums in my nightly skin-care routine and wake up with a natural-looking glow. If you've tried any Isle of Paradise products before, then you also know that none of the brand's self-tanners have a gross self-tanner smell." — JH
Glow Recipe Watermelon Glow PHA +BHA Pore-Tight Toner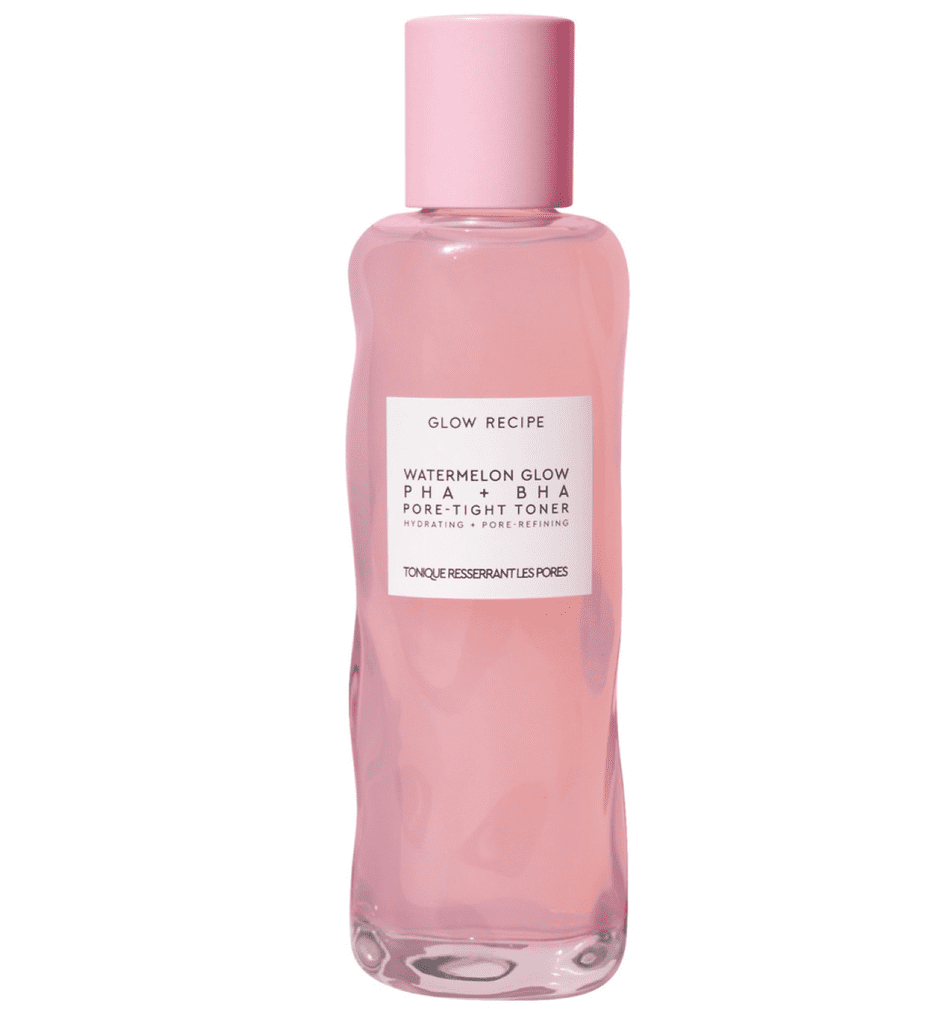 "I love that the Glow Recipe Watermelon Glow PHA +BHA Pore-Tight Toner [15] ($34) hydrates my generally dry skin, but also makes me feel like my pores are squeaky clean. The formula was inspired by Korean aqua peel facials, which focus on the duality of exfoliating and hydrating. Every time I finish using this with a cotton pad on clean skin, my face feels so soft." — Macy Cate Williams, editor, shop
Tula Deep Exfoliating Blackhead Scrub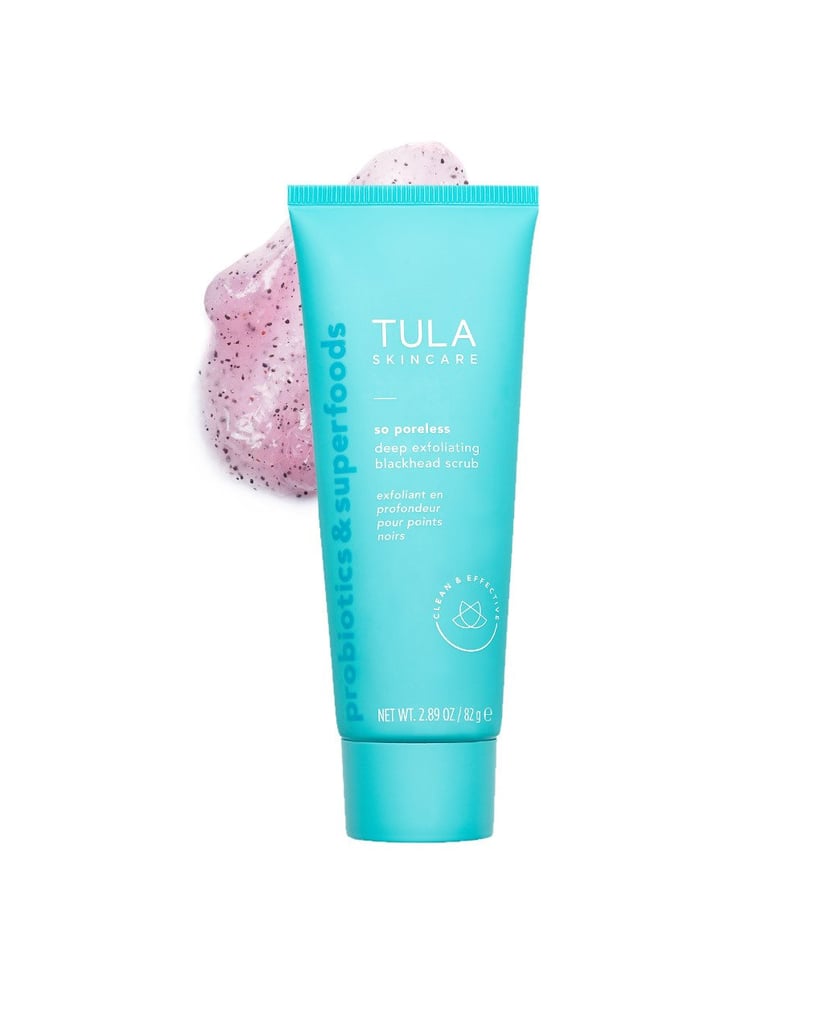 "I'm not sure if it's due to the occlusive nature of my face masks or general summer sweat, but my pores have become home to a few teeny, tiny — and stubborn — blackheads lately and I needed help STAT. Fortunately, I got the opportunity to test out the new Tula Deep Exfoliating Blackhead Scrub [16] ($32) a little early this month, and I've been using it twice a week since. This jelly-like formula has a mixture of pink salt, volcanic sand, and witch hazel, plus lactic acid for an exfoliating treat. It also contains raspberry leaf and pomegranate which not only make it smell heavenly, but also helps minimize the appearance of my pores. My blackheads have since shrunk and the best part is I'm not seeing any new ones crop up." — Alanna Martine Kilkeary, associate beauty editor, Makeup.com
"I always get nervous that a face scrub will be too harsh for my sensitive skin, but this Tula product has completely transformed my routine. While it certainly doesn't mess around when it comes to clearing my complexion of blackheads, its soothing formula, which is infused with probiotics and raspberry leaf extract, leaves my skin feeling soft and smooth. I've been using this product once a week for a bit now and have noticed a huge difference in the appearance of my pores. It also smells amazing (shoutout pomegranate!) and is the perfect addition to my self-care Sunday ritual." — SH
Drunk Elephant E-Rase Milki Micellar Water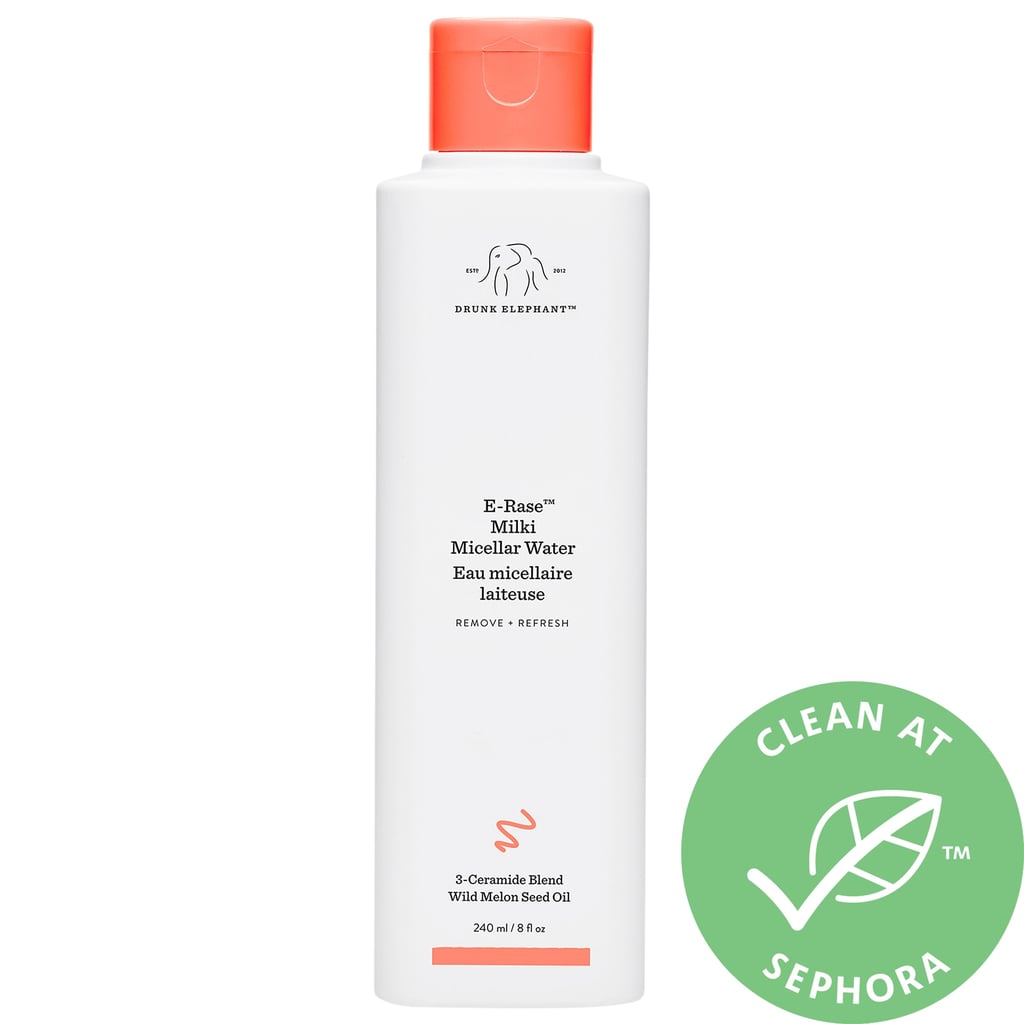 "The Drunk Elephant E-Rase Milki Micellar Water [17] ($28) is not like your other micellars. Instead of a clear or water-like consistency, this one is a cloudy liquid with a little extra weight to it — that's the fatty acids, vitamin E, and plant oils at play — but don't worry, that doesn't mean it's heavy. In fact, you won't feel it linger at all on the skin after you sweep it across the face with a cotton round... you'll just know it whisked away all traces of makeup, and didn't sting a bit." — KC
SkinCeuticals Glycolic 10 Renew Overnight
"Since getting regular facials is but a distant memory right now, I've really been leaning on products that have professional-strength ingredients. This especially applies to exfoliants and higher-dose acids. SkinCeuticals Glycolic 10 Renew Overnight [18] ($80) has been my facial-adjacent lifesaver these past few months, with its super concentrated glycolic acid. It's definitely for those whose skin is pretty hardy and not on the sensitive side, since 10 percent glycolic acid is quite a potent dose. But if your skin can handle it, the brightening and dark-spot reducing results of this cream are actually life-changing, especially while I can't see my esthetician." — Aviel Kanter, senior branded content editor
ZitSticka Hyperfade Microdart Blur Patch for Dark Spots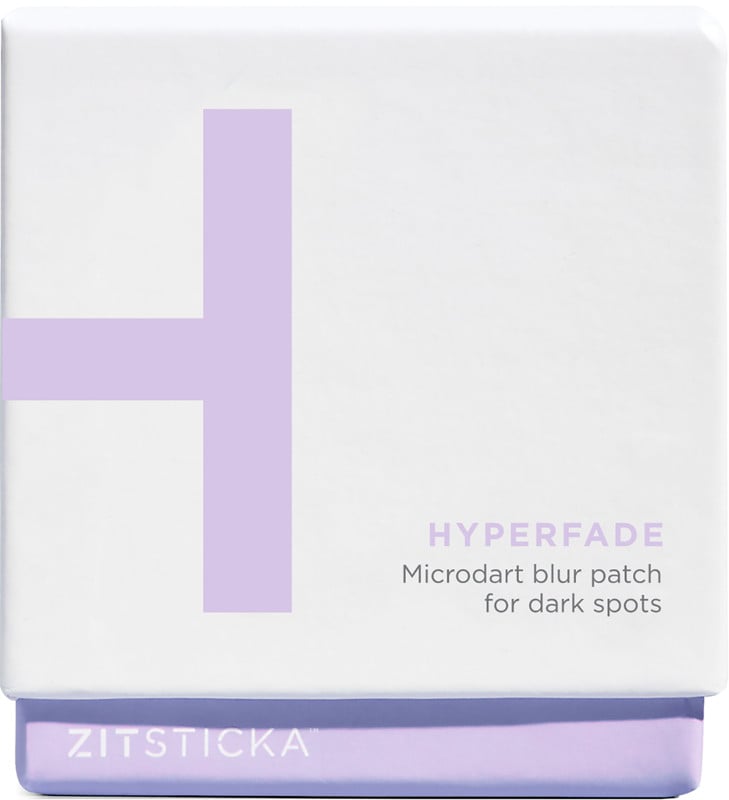 "I'm not sure what's more frustrating: an inflamed pimple or the discolored mark that's left in its place for days and sometimes even weeks after the pimple heals. I keep acne patches on hand at all times for sudden breakouts (yes, seriously) but they're useless in helping speed up the recovery of skin after the zit deflates. Now, I can count on the ZitSticka Hyperfade Microdart Blur Patch for Dark Spots [19] ($34) to help. The dissolving microdarts release brightening, regenerative ingredients to help restore the scene of the crime much faster than if you let it fade naturally." — JH
Rael Natural Balancing Facial Toner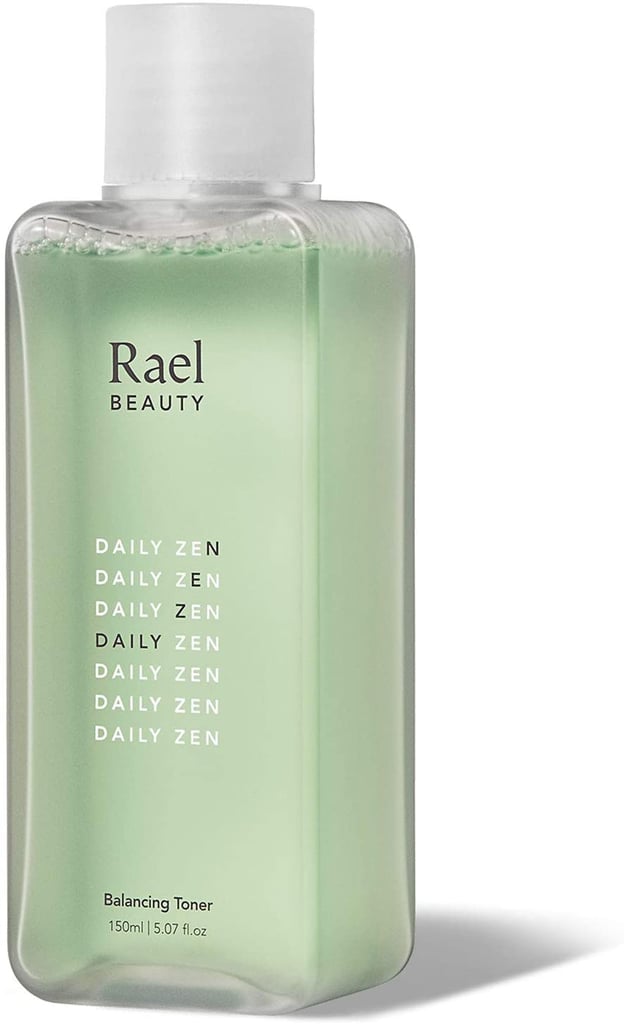 "Because I have acne-prone, sensitive skin, I'm always looking for a gentle toner that cleanses without stripping my skin of its natural moisturizer. The Rael Natural Balancing Facial Toner [20] ($28) is my new go-to. The toner feels so refreshing and instantly soaks into my skin. The brand boasts that the clean formula helps to balance out your skin's natural pH levels, as it preps your skin for the rest of your routine. My favorite thing is that there's no overwhelming smell and it doesn't feel heavy." — KJ
Native Deodorant Cactus Flower & Poppy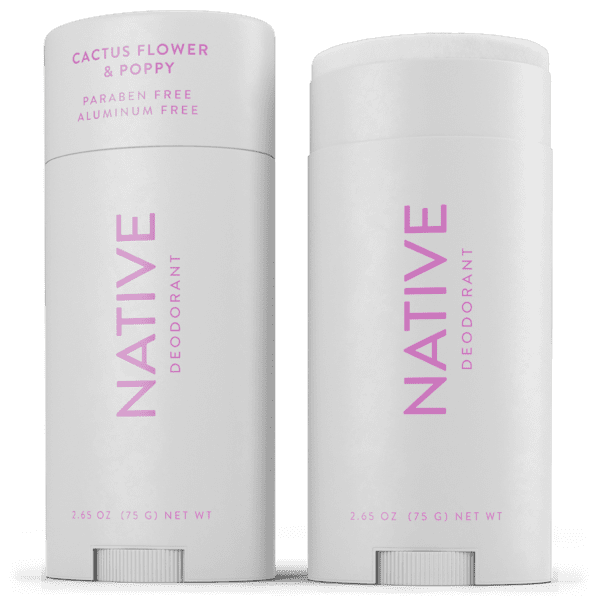 A light, natural deodorant scent for summer is a go-to for me because it keeps me feeling fresh and clean in the hot temps, and the Native Deodorant Cactus Flower & Poppy [21] ($12) has been doing just the trick. It gives me just the right amount of floral without smelling overly sweet or mature and soapy. This formula is vegan, aluminum and paraben-free, and is the most effective natural deodorant I've ever tried, so I won't be leaving it behind any time soon, especially during this sweaty NYC-summer." — AMK
Naturopathica Manuka Honey Hydrating Gel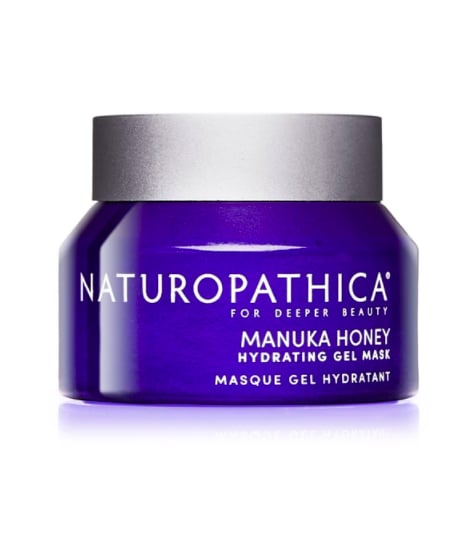 "A friend of mine washed her face with nothing but Manuka honey for a month, and she had the best skin of her life. That technique is much too messy for me, but her experience left me obsessed with all things Manuka — like this Naturopathica Manuka Honey Hydrating Gel Mask [22] ($58). It has a great gel texture and isn't sticky like honey, and after a quick five-minute treatment it leaves my skin hydrated all day. It's unclear yet if I'll have the best skin of my life, but I'm hopeful." — DD
Savor Beauty Chamomile Moisture Mask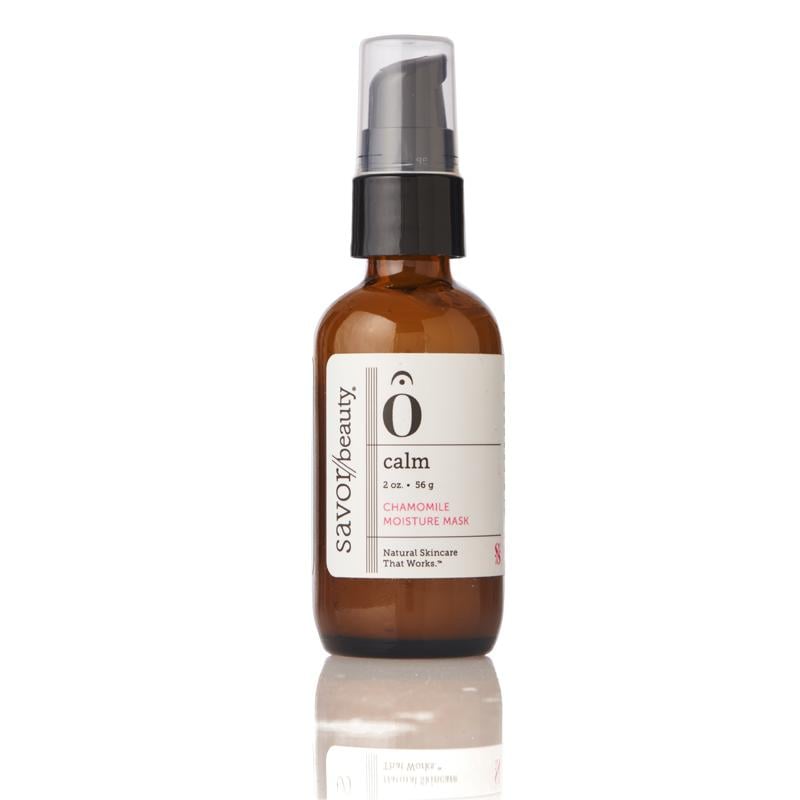 "I've found major reprieve in using the Savor Beauty Chamomile Moisture Mask [23] ($52) at the end of a hot summer day. The gel mask is infused with redness-reducing, soothing ingredients like hyaluronic acid, chamomile and calendula flower extract, and plantago leaf. If I spend too much time in the sun, this helps calm my skin down and leaves me feeling refreshed." — JH