The 12 Best Sunscreens For Dark Skin With Zero White Cast
As POPSUGAR editors, we independently select and write about stuff we love and think you'll like too. If you buy a product we have recommended, we may receive affiliate commission, which in turn supports our work.
Sunscreen has come a long way, but unfortunately, the chalky, thick options of the past gave a bad reputation to SPF everywhere. This left many people with dark skin feeling like their options were limited — if not zero. But luckily, things have finally changed. There is now a crop of options for sunscreen for Black skin that boast clear or blendable formulas — and the same goes for the best sunscreens for Brown skin, too.
When you find a sunscreen that works for you, you won't mind applying it every day as the final step in your skin-care routine. Chemical formulations are known for delivering no-white-cast sunscreens, but there have been a handful of standout mineral options, too. As long as you're wearing an SPF of 30 or higher, it'll provide you with the level of coverage needed to protect your skin from harmful UVA/UVB rays while also leaving behind no trace of white residue.
It's a huge misconception that people with dark skin don't need sunscreen. In reality, melanin alone isn't enough to protect against skin cancer and premature aging, and dark skin is actually more prone to things like sun damage and pigmentation. Additionally, skin cancer that's diagnosed in many people of color is often met with grim outcomes because of late detection. This means daily SPF application is a must.
To find your match made in heaven, we rounded up the best sunscreens for dark skin ahead. Keep scrolling to shop.
— Additional reporting by Jessica Harrington and Danielle Jackson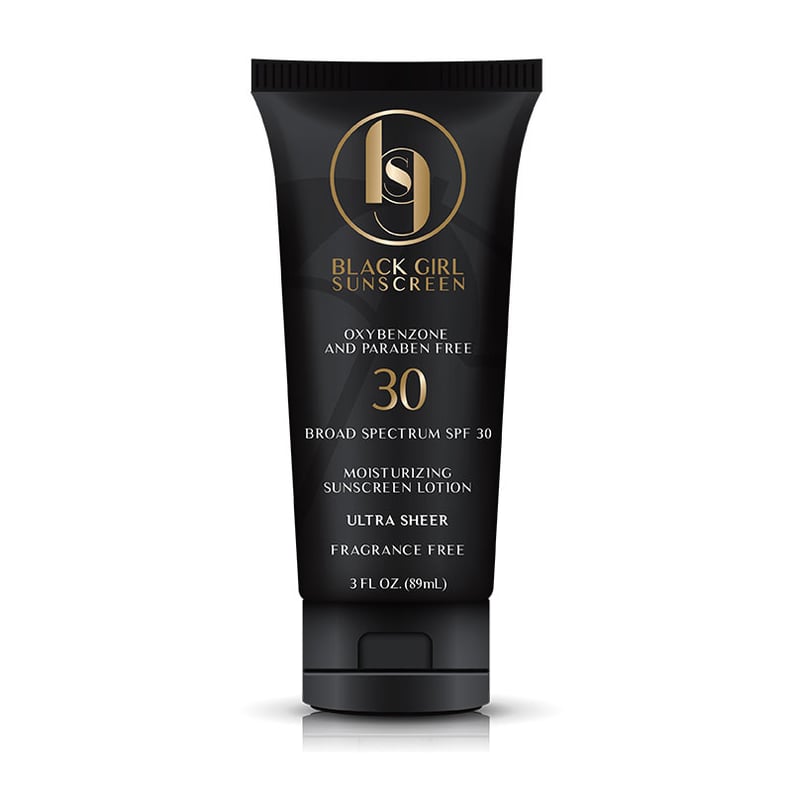 Best Black-Owned Sunscreen For Dark Skin
Black Girl Sunscreen SPF 30 ($16)
There's a lot to love about this face sunscreen. It was made for people of color by people of color, meaning you can guarantee you'll get zero white cast. We love its hydrating formula thanks to avocado, jojoba, cacao, carrot juice, and sunflower oil.
Editor Quote: "Obviously, I'm always here to support Black-owned businesses, but BGS is one of the few sunscreens that truly doesn't leave an ashy cast on my skin. It's made for melanin, cruelty free, vegan, and affordable? Honestly, we don't deserve it. Whether you're Black or not (though especially if you're Black), I highly recommend you get a tube or several." — Mekishana Pierre, former assistant entertainment editor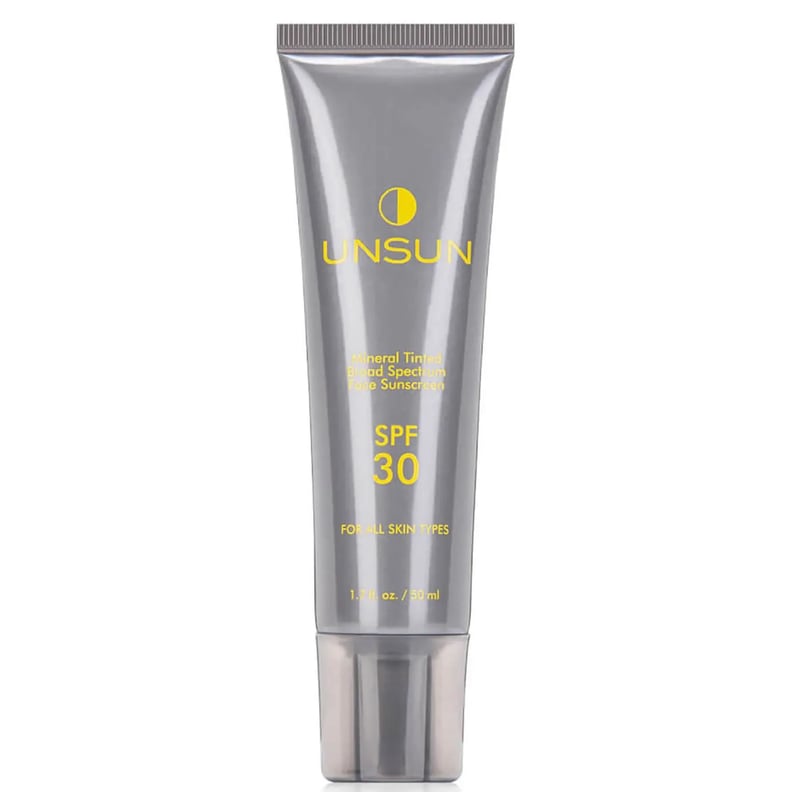 Best Mineral Sunscreen For Dark Skin
Unsun Mineral Tinted Face Sunscreen ($29)
This sunscreen was created by a woman of color specifically for dark skin tones. It's a mineral-based SPF minus the haunting white tint that most others leave behind.
Best Physical Sunscreen For Dark Skin
Image Skincare's Prevention+ Daily Tinted Moisturizer ($50)
If you prefer physical over chemical UV blockers, try one with a slight tint to it. Unlike traditional white versions, this one blends amazingly well into Black and Brown skin.
Editor Quote: "I randomly pocketed this during a beauty sale at a past job and it surprisingly turned out to be one of the best skin-care decisions I've ever made. This sunscreen is thick, creamy, and hydrating, but it doesn't feel super heavy on my skin. As a bonus, it also doesn't leave behind a white residue or cast, which is always a great thing to not have to worry about." — Danielle Jackson, former assistant beauty editor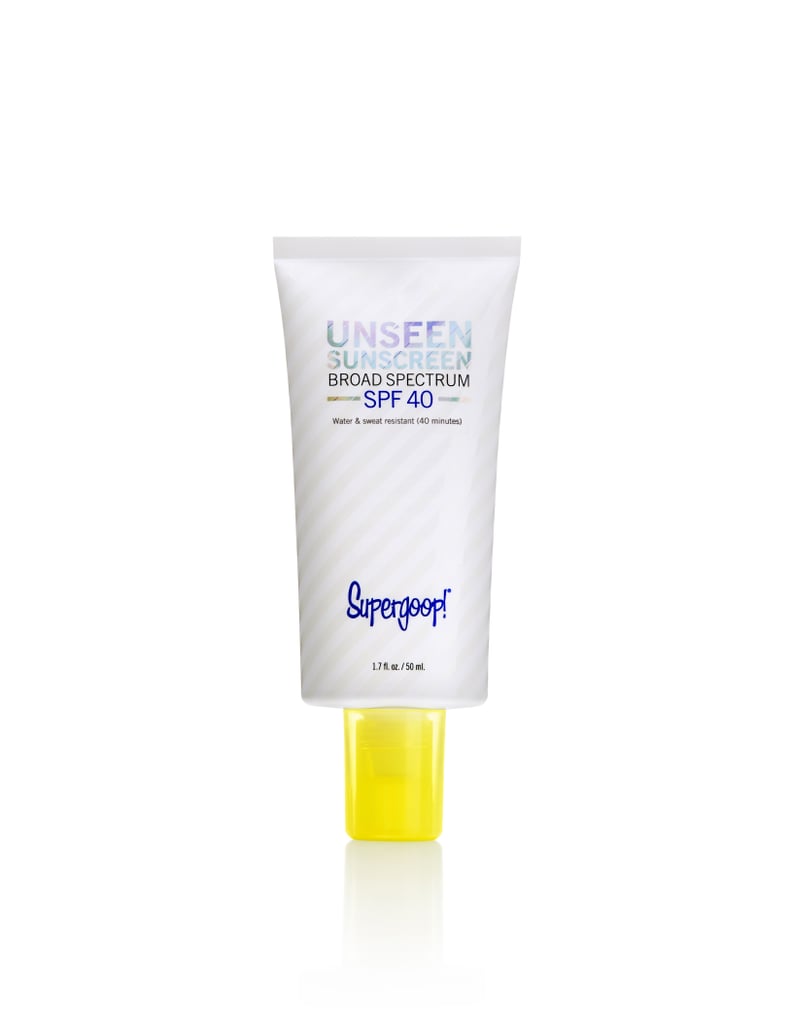 Best Clear Sunscreen For Dark Skin
Supergoop! Unseen Sunscreen SPF 40 ($38)
This is a truly transparent formula that works really well as a primer. It'll simultaneously keep your makeup in place and shield your skin from harmful UV rays.
Editor Quote: "It's lightweight, has no scent, and won't leave your skin feeling like you applied a layer of oil to your face. I wear this sunscreen religiously and although it's pricey, I've had the same bottle for over a year and it's definitely worth the investment." — Tamara Pridgett, former assistant fitness editor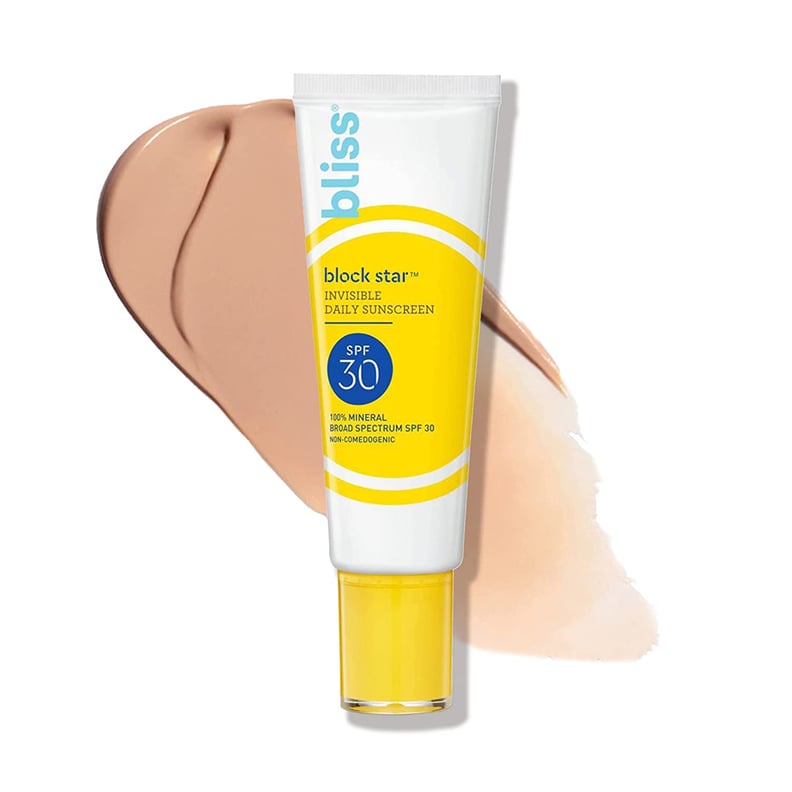 Best Tinted Sunscreen For Dark Skin
Bliss Block Star Tinted Face Sunscreen SPF 30 ($25)
The light tint that this SPF 30 sunscreen has makes it perfect for dark skin. On no-makeup days, it'll give you just enough coverage to even out your complexion, and it creates a smooth, hydrated base for makeup.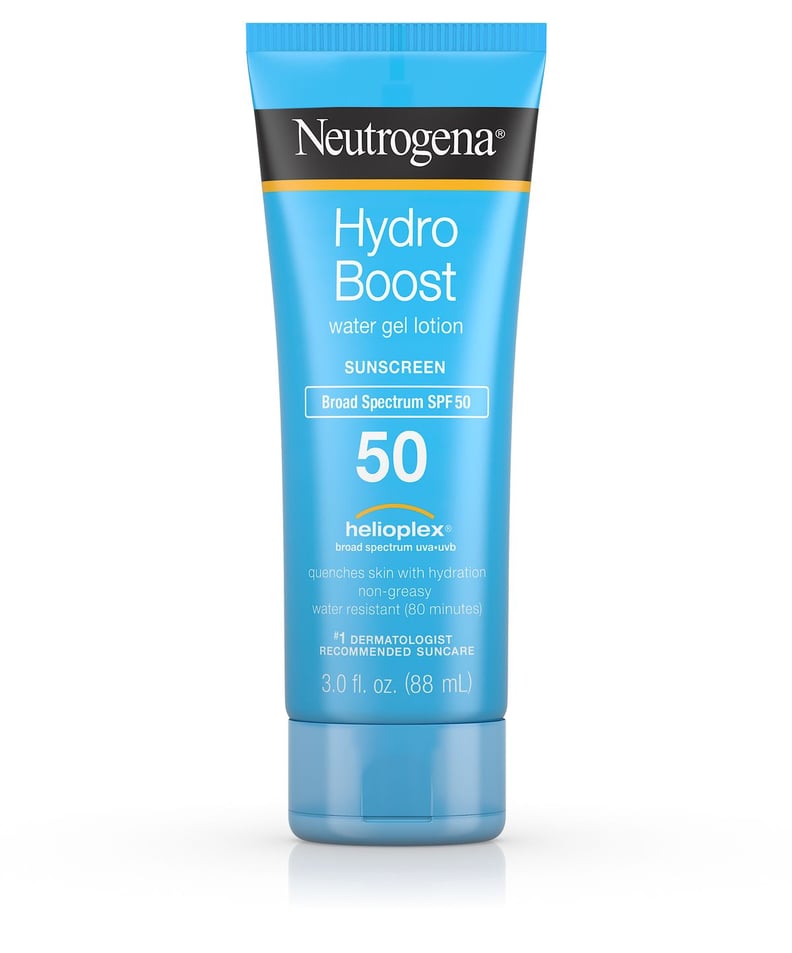 Best Gel Sunscreen For Dark Skin
Neutrogena Hydro Boost Water Gel Lotion SPF 50 ($16)
If not for the SPF 50 protection, we wouldn't even know this is a sunscreen — it feels just like a gel-based moisturizer. It is water resistant, making it perfect for work and play, and has an ultralight, refreshing consistency that'll make you look forward to applying it.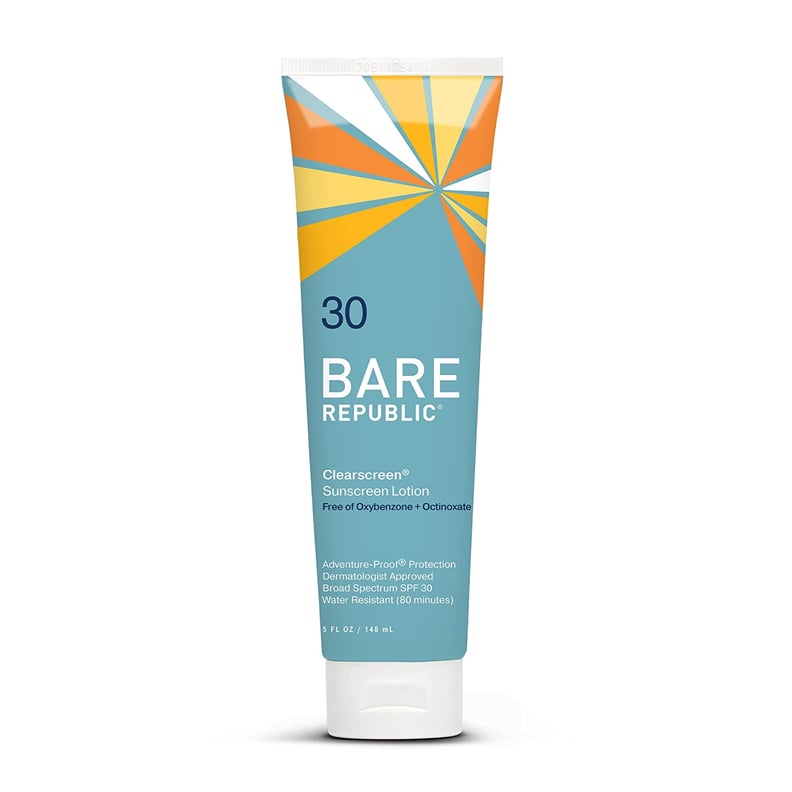 Best Drugstore Sunscreen For Dark Skin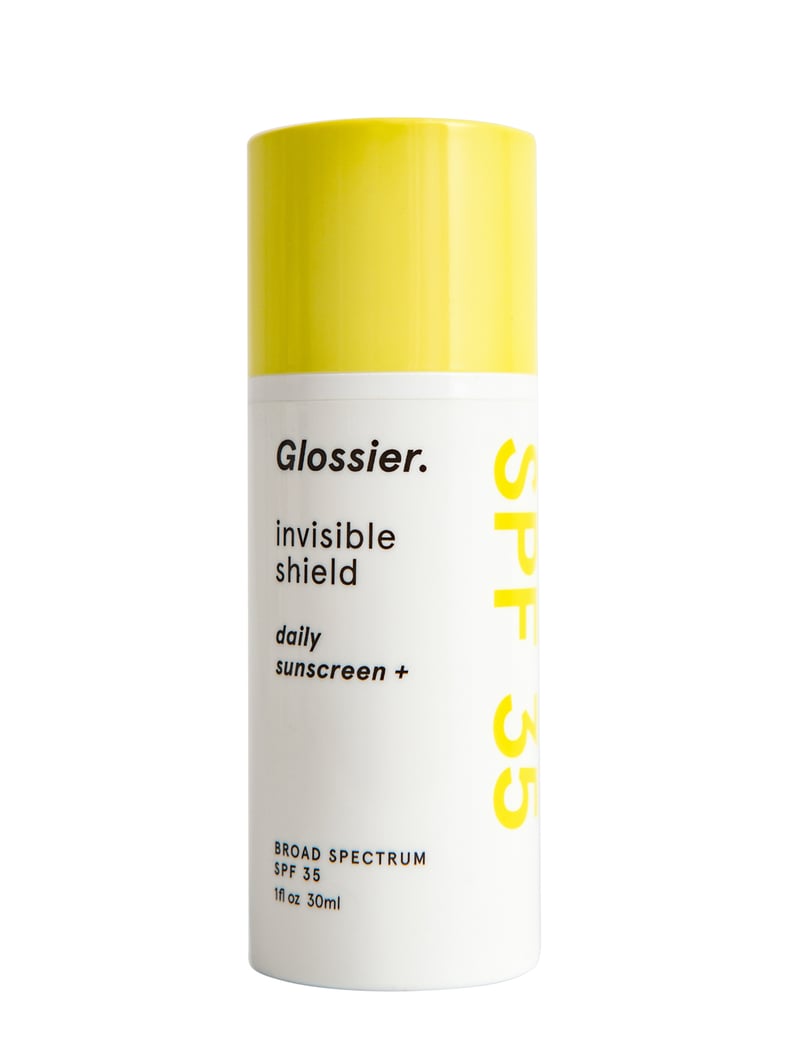 Best Under-Makeup Sunscreen For Dark Skin
Glossier Invisible Shield ($25)
There's really so much to love about this sunscreen, especially the velvety, clear finish. In true Glossier fashion, you can apply this formula under makeup and trust that it won't mess with your base.
Best Lightweight Sunscreen For Dark Skin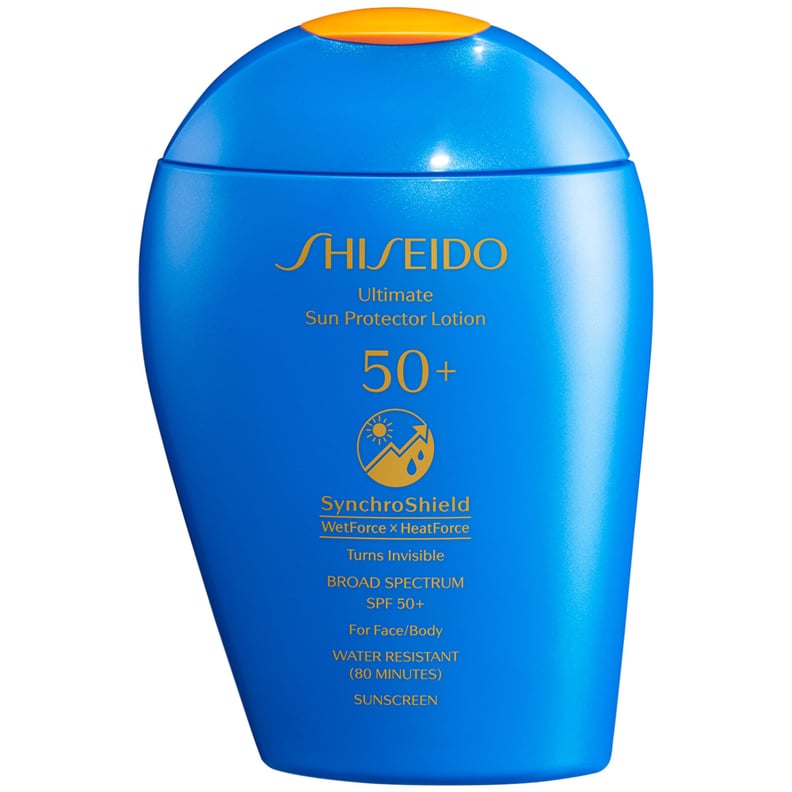 Best Water-Resistant Sunscreen For Dark Skin
Shiseido Ultimate Sun Protector Lotion SPF 50+ Sunscreen ($25)
This sunscreen is perfect for your face and body. It has an invisible formula with SPF 50 protection that's water-, sweat-, and heat-resistant. It is ultrahydrating but won't leave you feeling greasy and wears well under makeup.
Editor Quote: "My absolute favorite sunscreen is the Shiseido Ultimate Sun Protector Lotion SPF 50+ Sunscreen. Since I wear a lot of makeup it feels more like a moisturizer, which I love. It never compromises other skin and makeup products I apply." — Rachael Edwards, former social media coordinator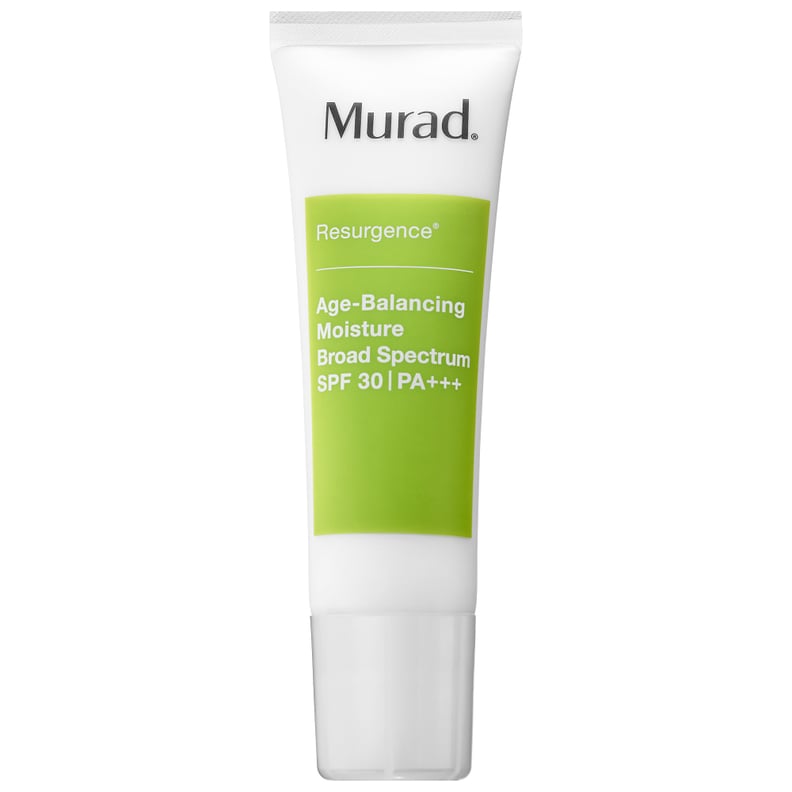 Best Brightening Sunscreen For Dark Skin
Murad Resurgence Age–Balancing Moisture Broad Spectrum SPF 30 ($84)
Not only does this sunscreen protect your skin from the sun, but it also helps fight other signs of aging like dryness, dull skin, and elasticity. The formula contains shea butter and a blend of sunflower, grape-seed, and avocado oils for deep hydration.
Editor Quote: "This is another sunscreen that I've found myself using consistently. Again, it doesn't leave behind any residue, but it also makes my skin feel so healthy and hydrated every time I apply it. It's definitely worth the splurge." — Danielle Jackson, former assistant beauty editor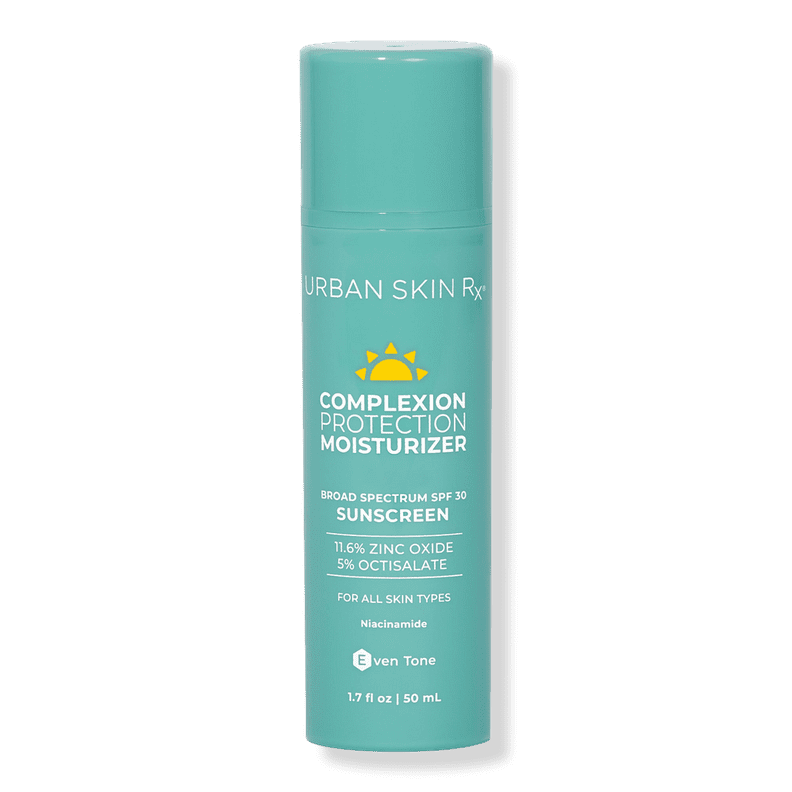 Best Acne-Friendly Sunscreen For Dark Skin
Urban Skin Rx Complexion Protection Moisturizer SPF 30 ($21)
This sunscreen is formulated with niacinamide to help fade hyperpigmentation from breakouts and prevent new pimples from popping up. The non-pore-clogging formula is sheer, allowing it to blend into all skin tones. It also doubles as a moisturizer, saving a step in your routine.