It almost sounds like a bad joke: what's white and gray all over? Sometimes, it's your face after you apply sunscreen. As a makeup artist, I've seen how sunscreens can change the appearance of one's skin tone as well as the foundation layered over it. Those pesky white undertones are caused by the sunscreen's ultraviolet filters like titanium dioxide and zinc oxide. Luckily, beauty brands have been fine-tuning their sunscreen products for a more transparent finish.
To help keep your sunscreen game on point (while keeping your natural glow), I've found some of the best SPF products on the market. These sunscreens manage to compliment your beauty routine without leaving that chalky residue behind.
After all, overexposure to the sun is the leading cause of skin cancer, as well a major factor in the appearance of aging. So, lathering on one of these babies is a win-win situation.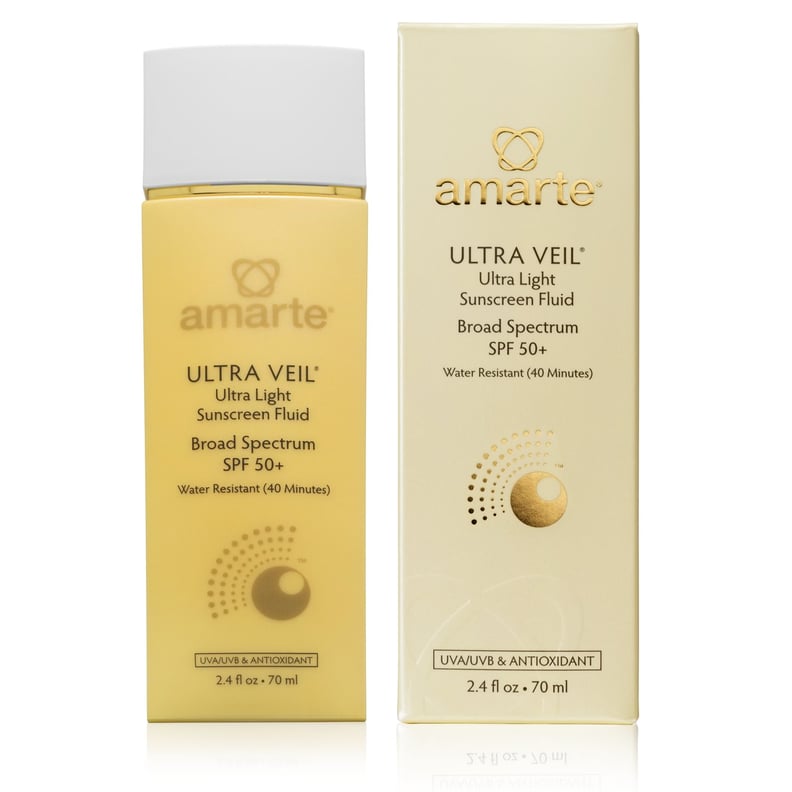 Amarte Ultra Veil Ultra Light Sunscreen Fluid SPF 50
Amarte's SPF fluid is a beautiful, sheer sunscreen with built-in moisturizers like hyaluronic acid and antiaging peptides. If your skin is acne-prone or oily, Amarte Ultra Veil Ultra Light Sunscreen Fluid SPF 50 ($56) also contains a bit of sulfur, which is great for detoxifying. The luminizing finish gives an instant glow to the skin, which makes this a great product to wear on its own or under your makeup.
Colorescience Sunforgettable Brush-On Sunscreen Spf 50
On those humid Summer days, there's nothing more convenient than brushing on a lightweight powder form of sunscreen, especially this one from the SPF gurus over at Colorescience. This Sunforgettable Brush-On Sunscreen SPF 50 ($64) is made up of nonchemical protective mineral powders that come in various complexion tints. Whether you wear it alone or over makeup, this sunscreen is also fantastic for touching up throughout the day to layer on additional sun protection without messing up your look!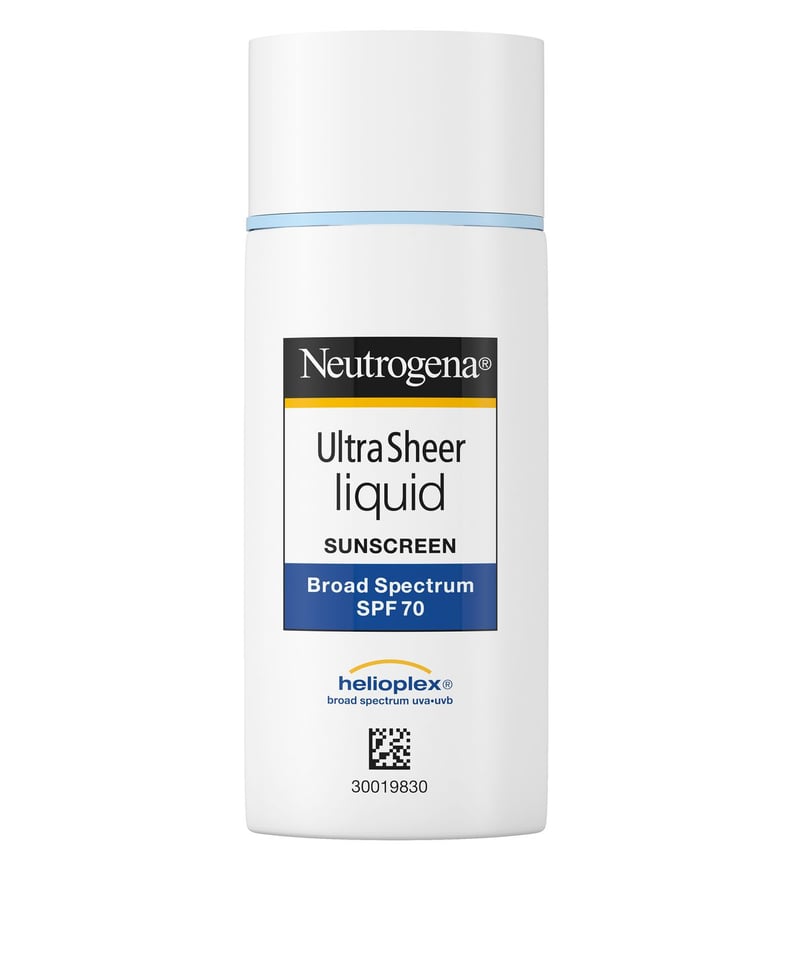 Neutrogena Ultra Sheer Liquid Daily Sunscreen Broad Spectrum SPF 70
The classic Neutrogena Ultra Sheer Daily Sunscreen ($12) will keep you covered with a nonoily formula. True to its name, the sunscreen is super transparent, which means it blends easily into the skin without any white overcoat. Since the formula is also water-resistant, you'll be protected regardless of sweat and humidity. Besides, who doesn't love a product that is both effective and affordable?

Coola Dawn Patrol Classic Makeup Primer Spf 30
This California-based brand creates skincare-infused sunscreen, including the silky-smooth Coola Dawn Patrol Makeup Primer ($42). This sunscreen blurs imperfections, fills in pores, and creates an overall soft focus finish on the skin. The transparent, antioxidant-rich formula also contains plant stem cells to hydrate and nourish, while offering sun protection at the same time. Not to mention, Coola's products are vegan, GMO-free, and made with organic ingredients in order to formulate these healthy sunscreens. You can always touch up throughout the day with its SPF 30 makeup setting spray.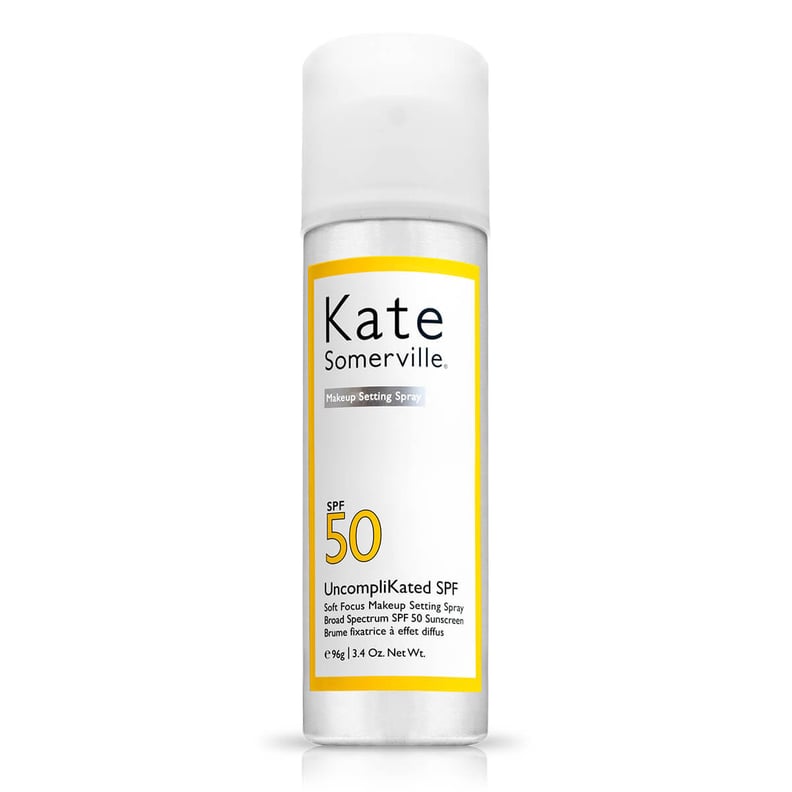 Kate Somerville Uncomplikated SPF Makeup Setting Spray
I was lucky enough to sit with Kate herself for an informational brunch about this product (before putting the spray to the test), and I have to say — it's fantastic. Kate Somerville knows skin care first, so her Uncomplikated SPF Makeup Setting Spray ($38) contains hyaluronic acid to hydrate the skin along with silicone powder, which reduces shine and creates a matte finish. Lastly (and a personal favorite feature of mine), it contains lavender essential oil, which smells like heaven and is also known for keeping bugs at bay.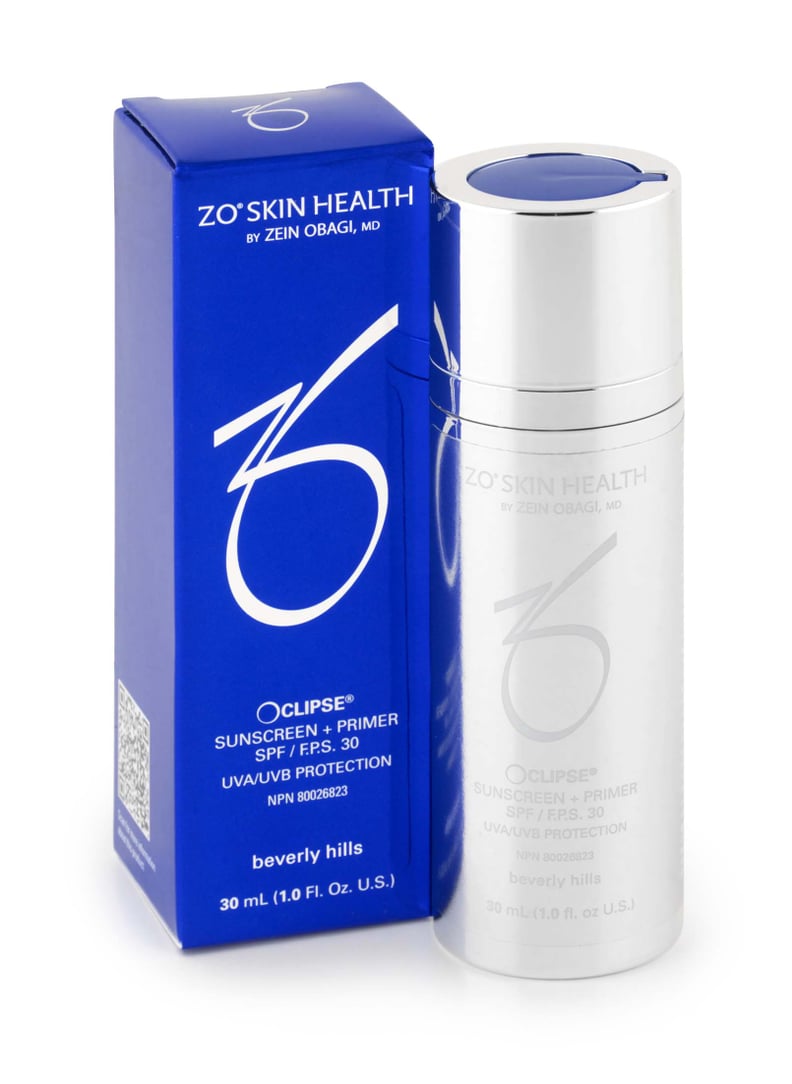 ZO Skin Health by Dr. Obagi OCLIPSE Sunscreen + SPF 30 Primer
Formulated by dermatologist to the stars Dr. Zein Obagi, ZO Skin Health OCLIPSE Sunscreen + SPF 30 Primer ($65) contains a patented 12-hour time-release complex to guard against sun damage, all while diminishing the look of imperfections. When worn under makeup, oil-controlling ingredients like dimethicone keep your makeup in place all day. It can also be used on its own to keep your Summer skin looking shine-free.