Big buns are always en vogue — and if you're a knot-loving lady, this stylish updo may be just what you need to complement your designer wedding gown. The look — inspired by Sex and the City's Carrie Bradshaw — was created (and modeled!) by celebrity stylist Sarah Potempa.
"This fashion-forward look is for the bride who is not afraid to take chances!" says Sarah. "This classic chignon style has some added volume to give it a more dramatic feel."
Keep reading to learn how to DIY it. Then see seven more gorgeous wedding hairstyles Sarah created exclusively for POPSUGAR!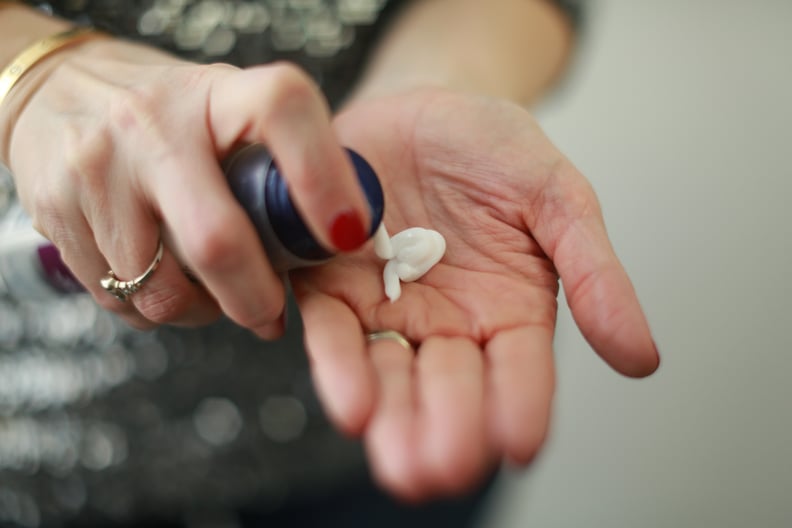 Step 1
Apply a small amount of smoothing cream in the palm of your hands.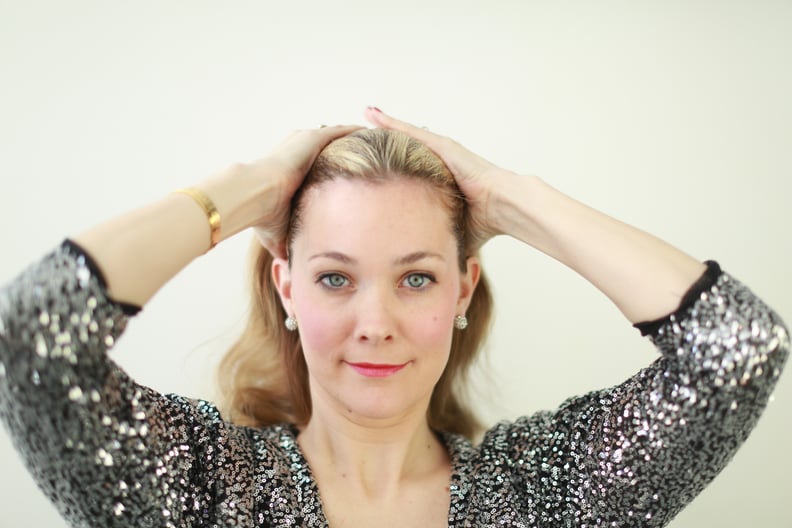 Step 2
Smooth product throughout hair.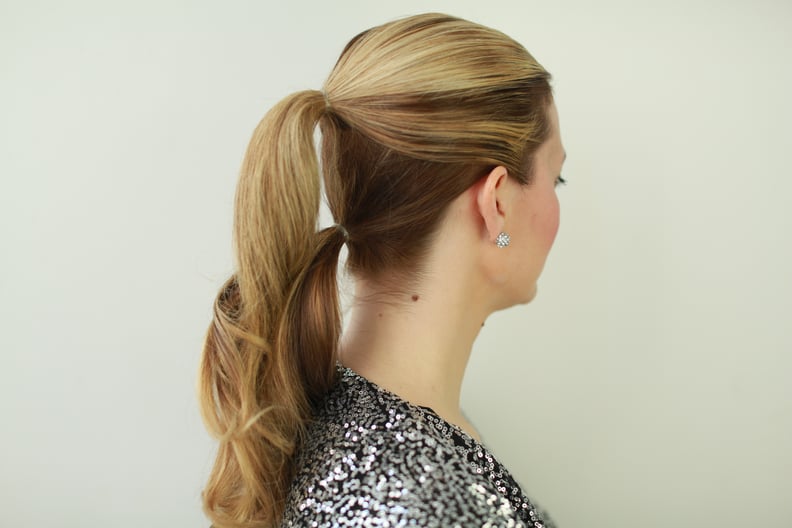 Step 3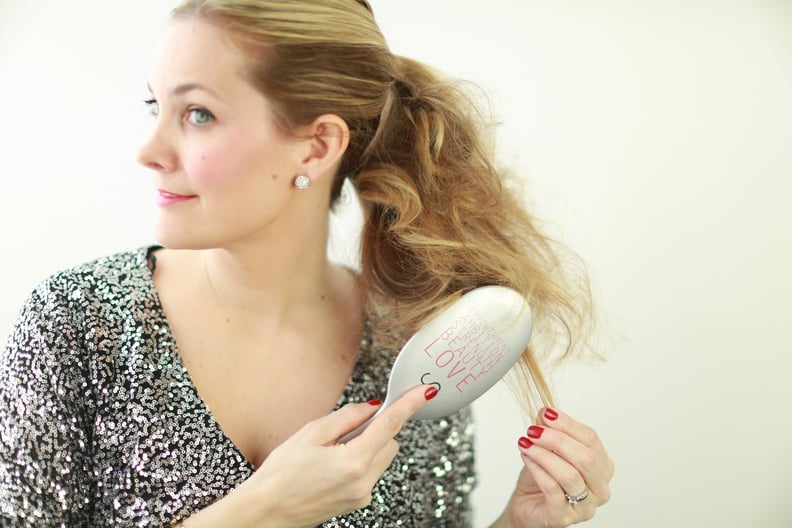 Step 4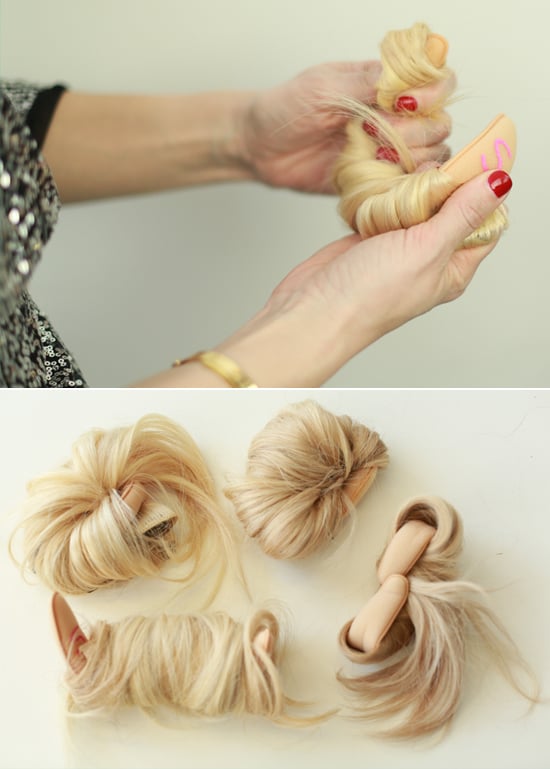 Step 6
Bend the Sarah Potempa Wrap Up tool into a "U" shape. Repeat on four Wrap Ups.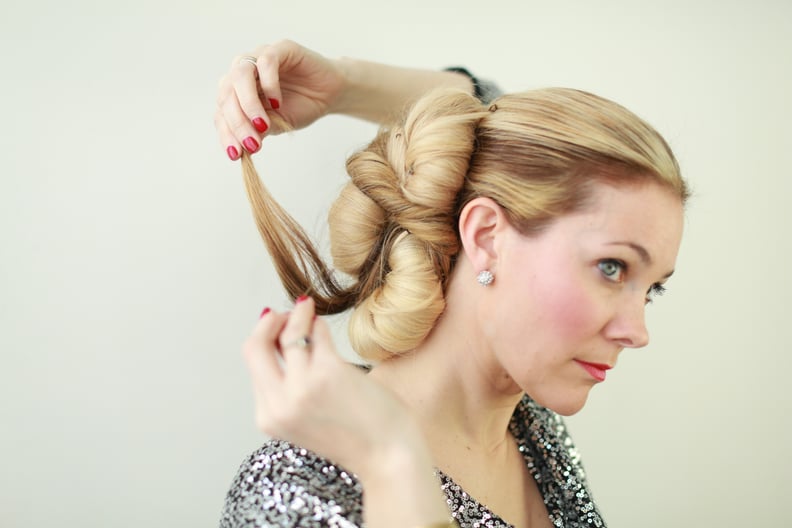 Step 7
Pin the Wrap Up tools into your hair starting from the bottom right. Then, wrap your own hair around them to create an updo.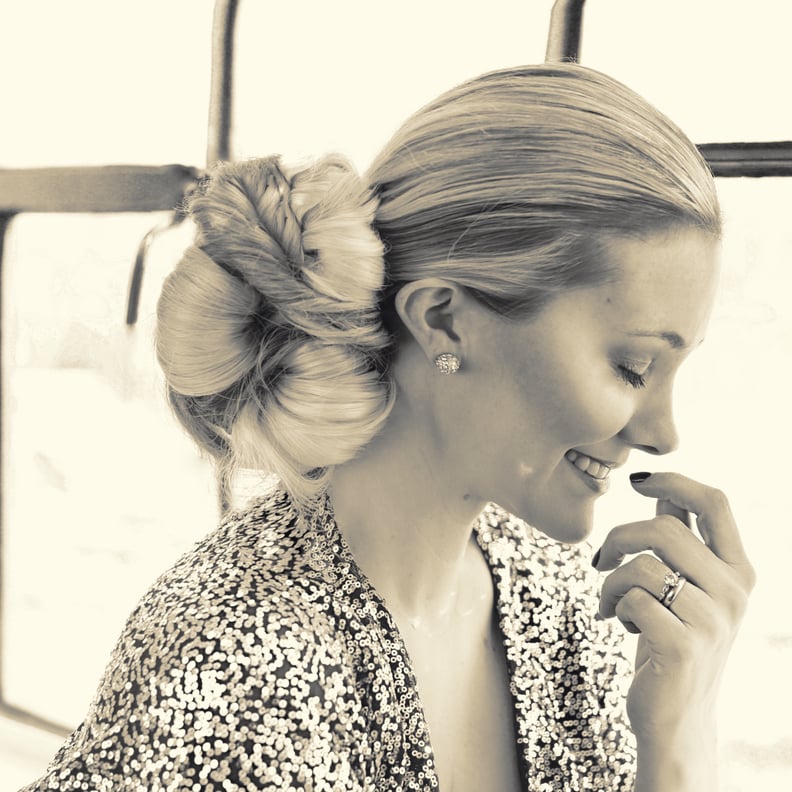 The Final Look