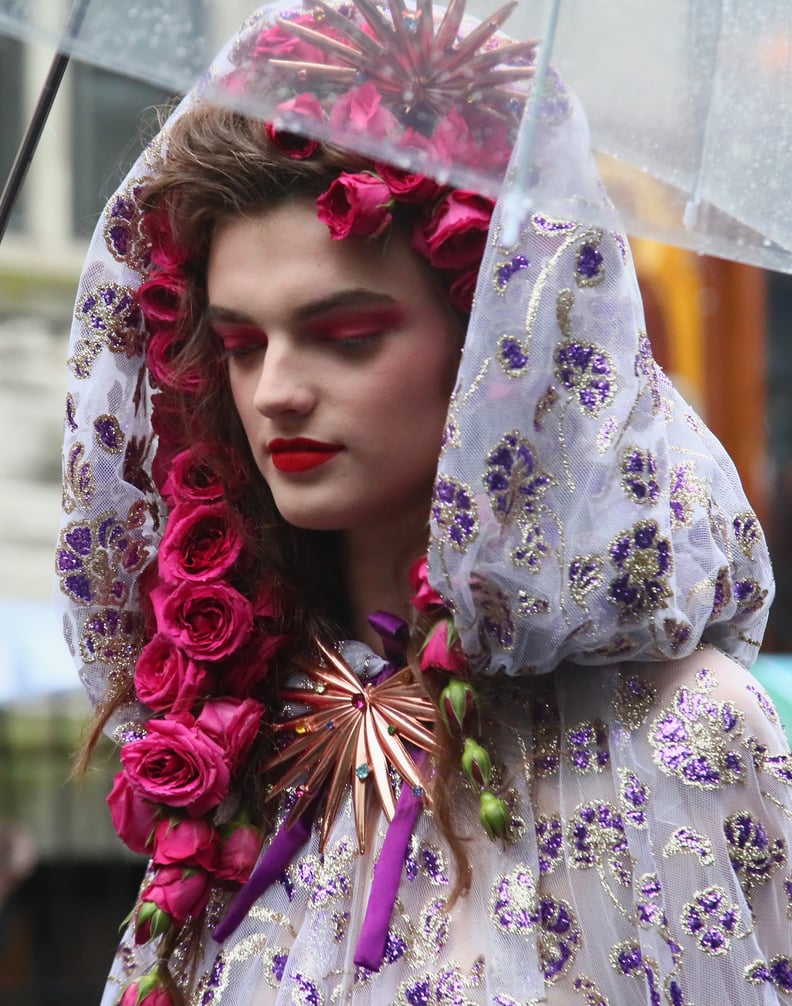 IMAX Tree
IMAX Tree
The turn of the new year tends to put us in this funny mental juxtaposition of past, present, and future. It causes us to look far into the months ahead of us as we contemplate goals, while also begging us to consider how the past 12 months have transformed our world in ways we may not even fully appreciate yet. This is true for everything ranging from important events to milestones to, yes, notable moments that happened in the beauty community. Today, we're focusing on exactly that, partially because it's fun to remember all those "she did what?" moments and also because it allows us to see how those very moments shaped the months that followed and are yet to come.
01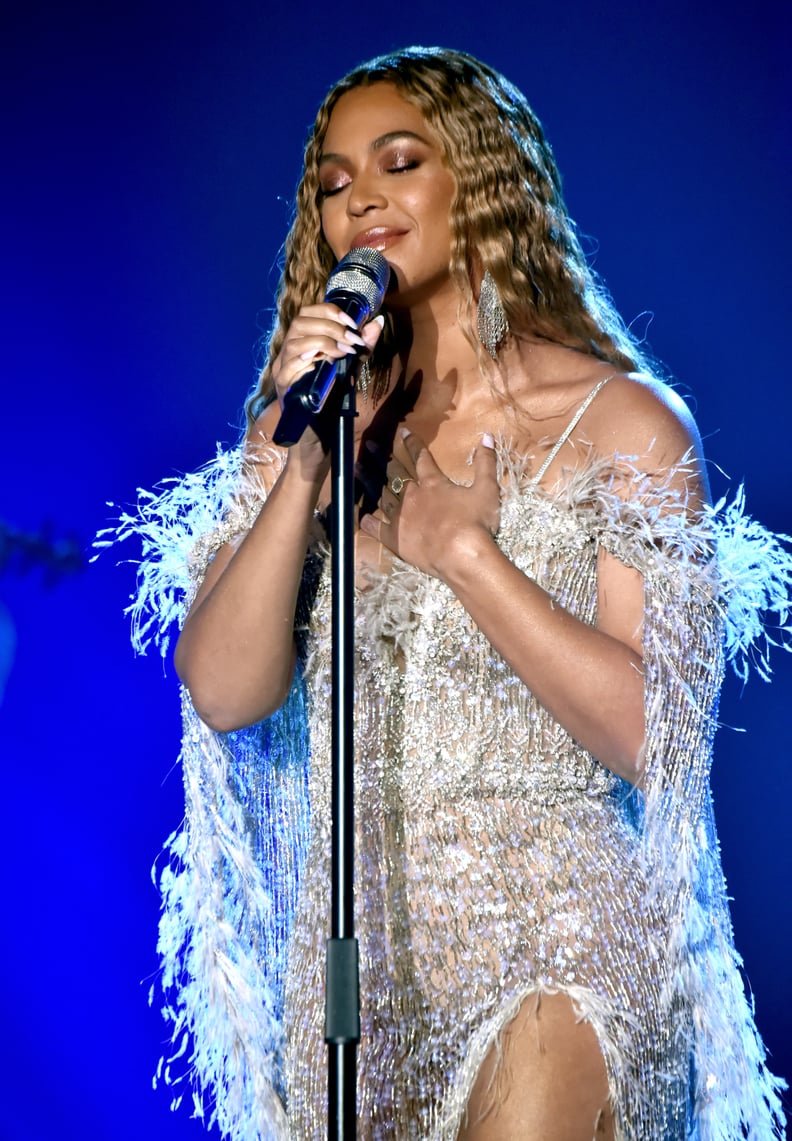 Beyoncé on the Cover of Vogue
Queen Bey sent shock waves through the beauty community — and beyond — when she graced the cover of Vogue's September issue. In addition to granting permission for a full, juicy interview and entire spread, she helped make history by requesting photographer Tyler Mitchell, a 23-year-old who served as the first and only black photographer to shoot for Vogue's cover in its nearly 130-year run.
02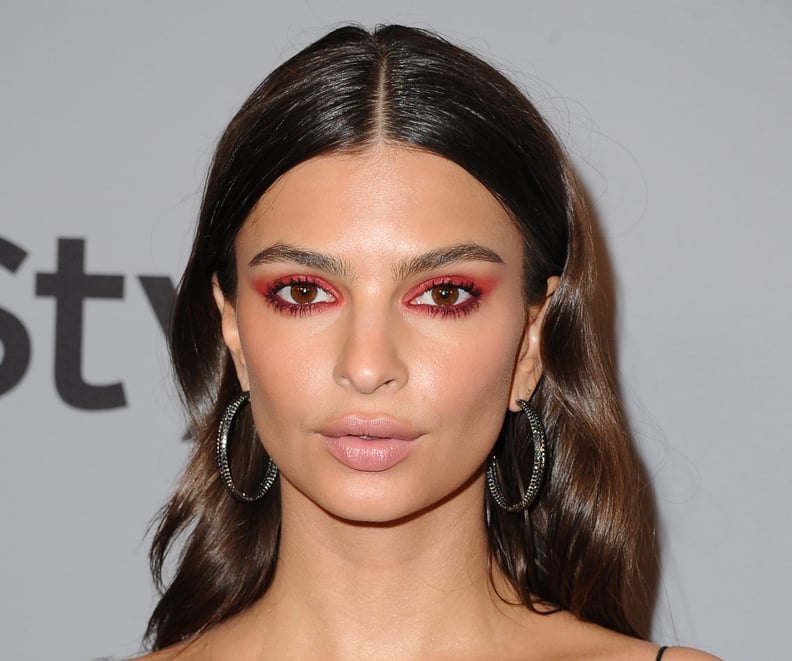 Emily Ratajkowski's Red Eye Shadow at the Golden Globes
In a sea of beige and brown lids, Emily Ratajkowski made a serious statement, opting for no-apologies red. "Red and pink eyeshades have been very popular in 2018, pushing the envelope for what we usually see in the eye-shadow department," says celebrity makeup artist Mary Wiles. She says the key to pulling this look off is to blend really well so it comes across softer.
03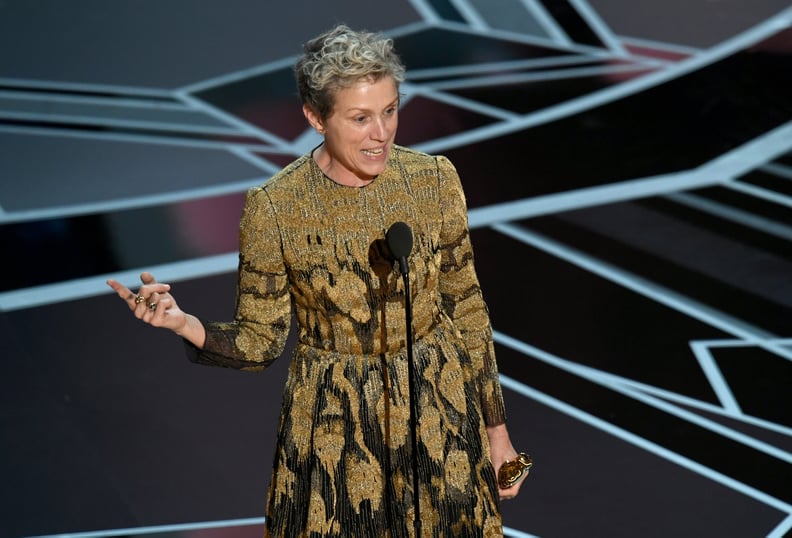 Frances McDormand Accepting an Oscar Wearing Zero Makeup
Sometimes the absence of something speaks the loudest. Such was the case when actress Frances McDormand showed up to the 2018 Academy Awards without a drop of makeup on her face. She ended up taking home best actress for her role in Three Billboards Outside Ebbing, Missouri.
04
Janelle Monáe's PYNK Look
Musical artist Janelle Monáe released her much-anticipated Dirty Computer album in April 2018, and the music videos are rife with notable beauty moments. It's hard to narrow it down to just one, honestly, but we're particularly in love with her PYNK look.
05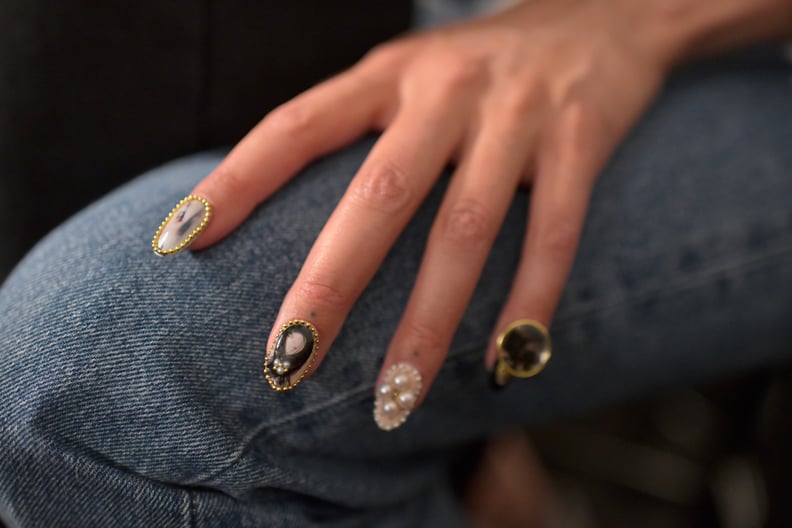 Real Hair Used in Manicures at Libertine
Libertine's Spring 2019 NYFW collection was inspired by sewing and romance, but per usual he made sure to incorporate a bit of creep into the show. Some of the nails, created by the CND team, incorporated real hair, inspired by the old-timey tradition of women giving a locket of their own to bae as a keepsake. Other nail styles included thimbles and intricate beading.
06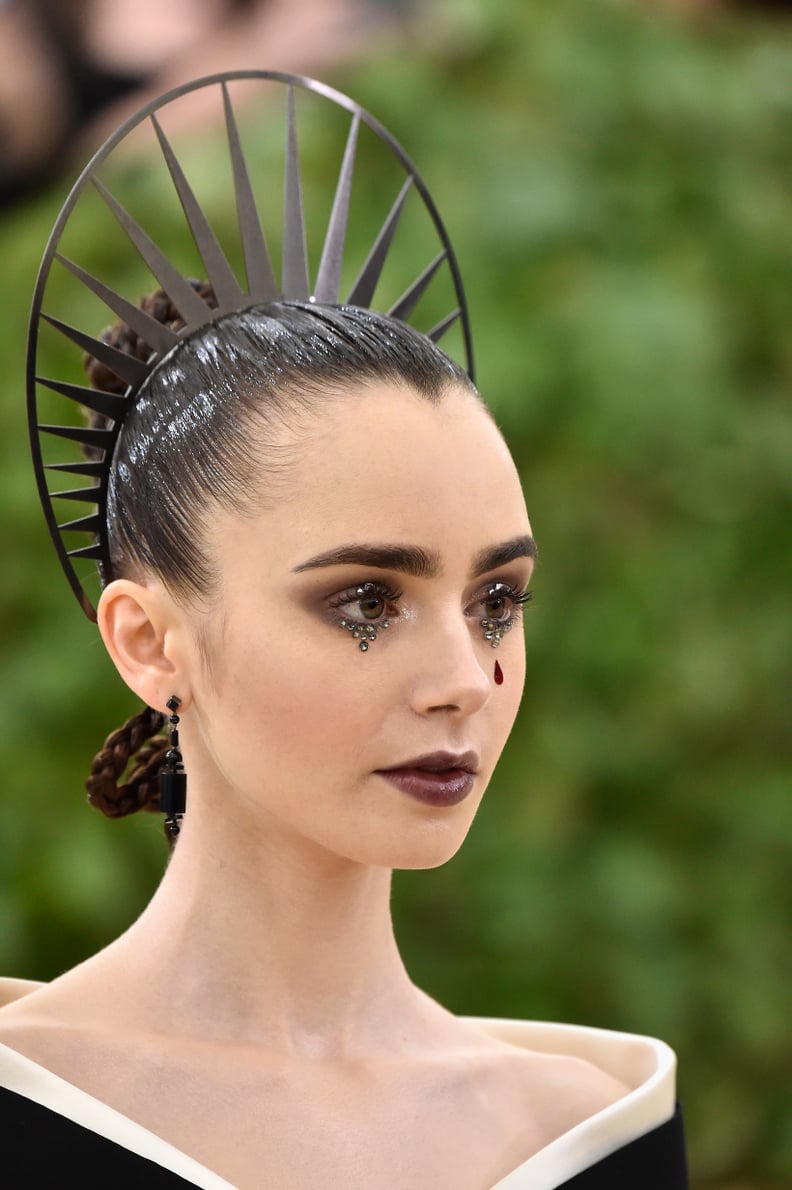 Lily Collins's Dark Art Inspiration at the Met Gala
This year's Met Gala theme was Heavenly Bodies, and lots of celebrities showed up looking ethereal and dreamy. Not Lily Collins. Her entire look was inspired by the occult and dark arts, which made a lot of heads turn.
07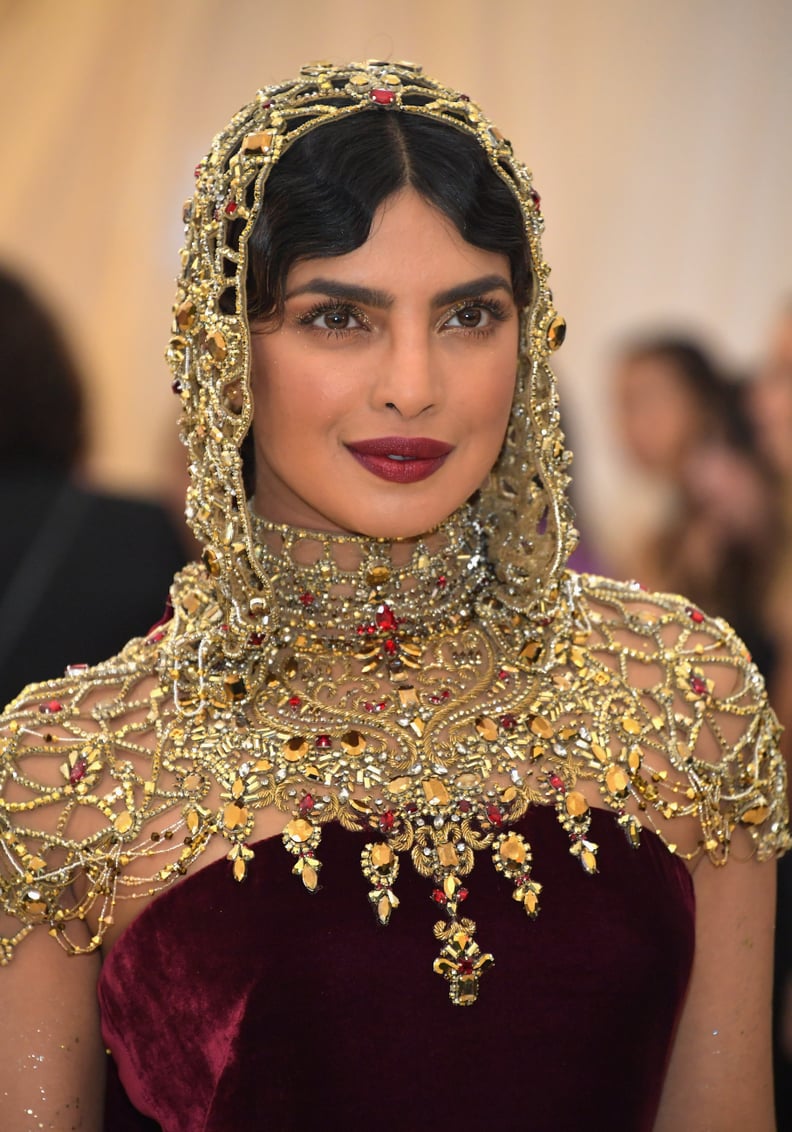 Priyanka Chopra's Dramatic Met Gala Look
Priyanka Chopra's Met Gala look was another showstopper. "It exuded elegance and was such a showstopper. People only had amazing things to say about how her look," says Chanel Temple, global makeup artist for Hourglass Cosmetics. "Her makeup, done by the iconic Pati Dubroff, perfectly complemented her gown, and I couldn't get enough of that lip color."
08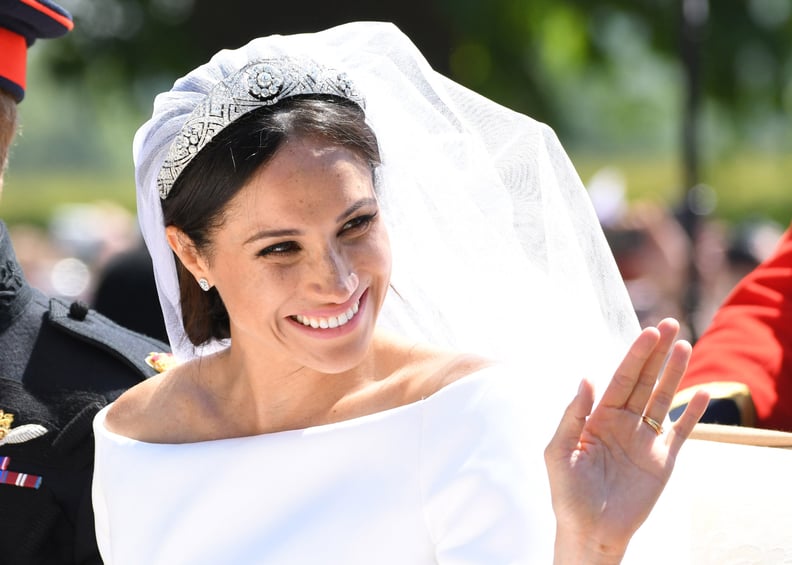 Meghan Markle's Simple Wedding Makeup
Simple was the name of the game for this year's main event: the royal wedding. Meghan Markle opted for not just a minimalist dress but also low-key, ultranatural makeup created by US-based makeup artist Daniel Martin. "Meghan's natural fresh simple makeup emphasized her beauty," says Wiles. "Note that she used tones that complement her skin tone. You want warm browns and neutrals for a warm skin tone and cooler tones for a pink or cool undertone."
09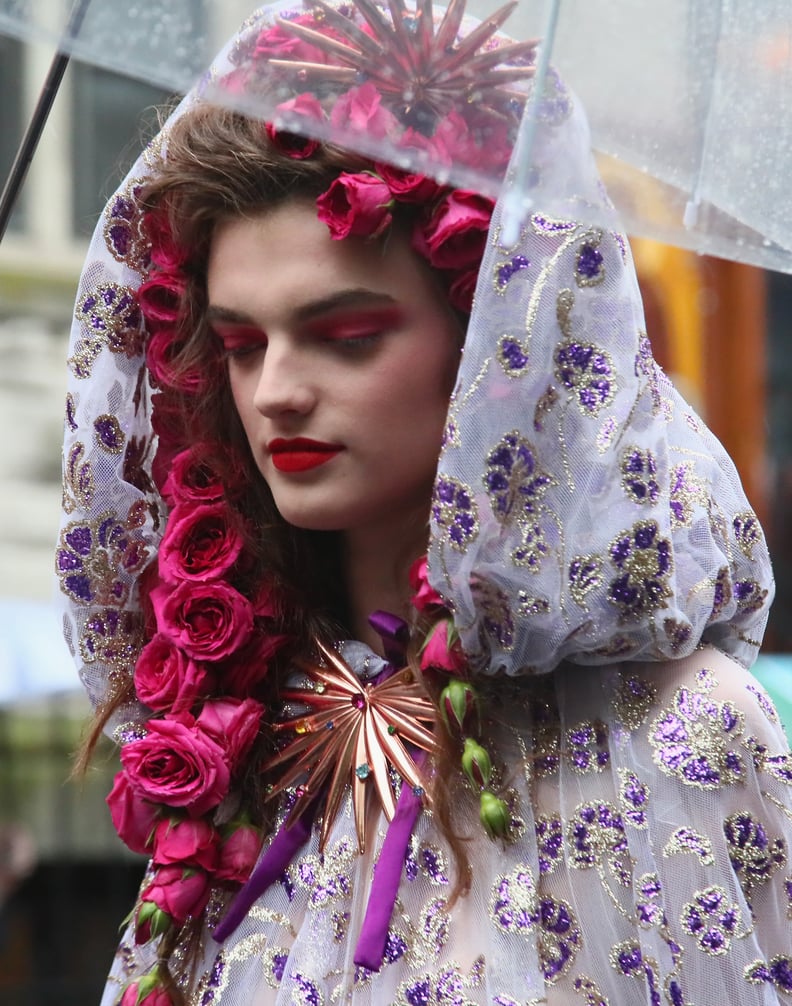 Flowers in Their Hair at Rodarte
The Rodarte runway is always one you hold your breath for, and the Spring 2019 NYFW show — which took place in a NYC cemetery — lived up to expectations. The hair, created by Odile Gilbert and her Tresemmé team, incorporated a bouquet of flowers in varying colors. The makeup, by NARS, was vibrant and splashy, incorporating a deep red for lips and red, yellow, and blue eye shadow on lids.
10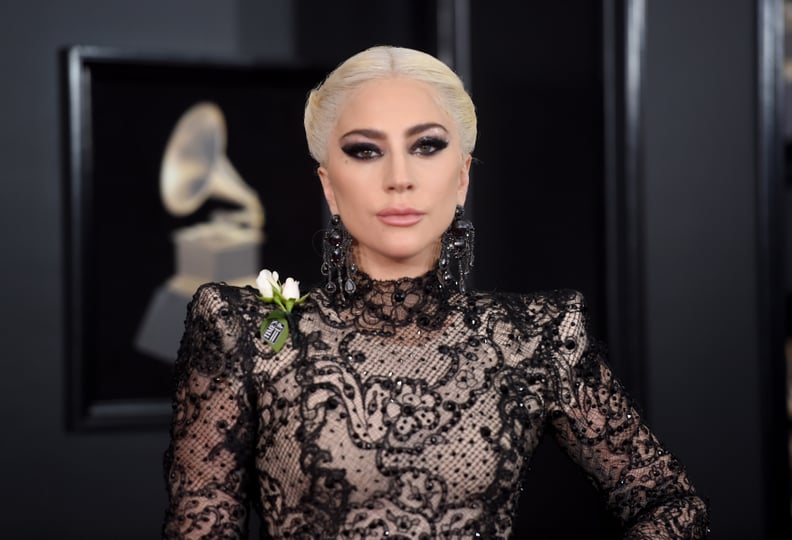 Lady Gaga's Major Smoky Eye at the Grammys
If Lady Gaga hadn't already established herself as one of the most iconic artists of our time, 2018 certainly sealed the deal. She started the year off with a serious bang at the Grammy Awards in January, where she wore a heavy smoky winged eye with platinum blond stitched hair and delivered a powerful performance.
11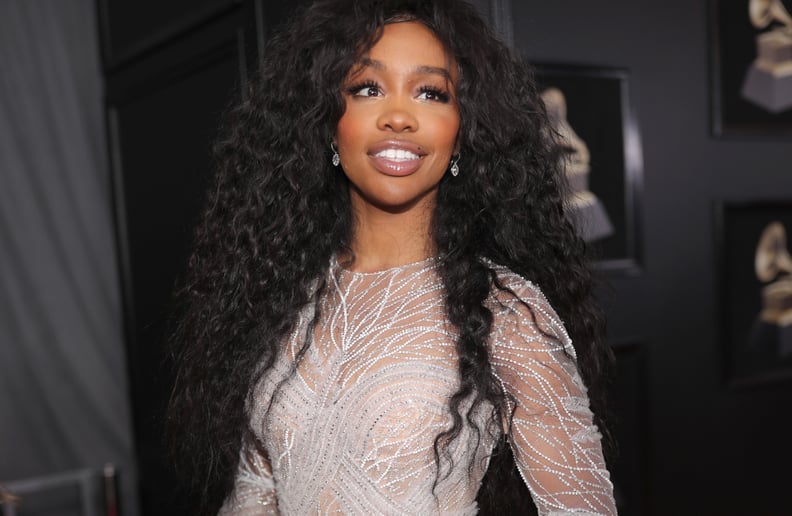 SZA's Low Key, High-Class Look at the Grammys
Another favorite Grammy beauty look came from musical artist SZA, who wore natural hair and minimal makeup. "Her makeup artist, Samuel Paul, absolutely slayed this look and showed a really beautiful, ethereal version of SZA," says Temple. "Her skin was flawless, and her lashes looked dramatic and full. This look stood out to me because it wasn't overdone and is something that would work on anyone."
12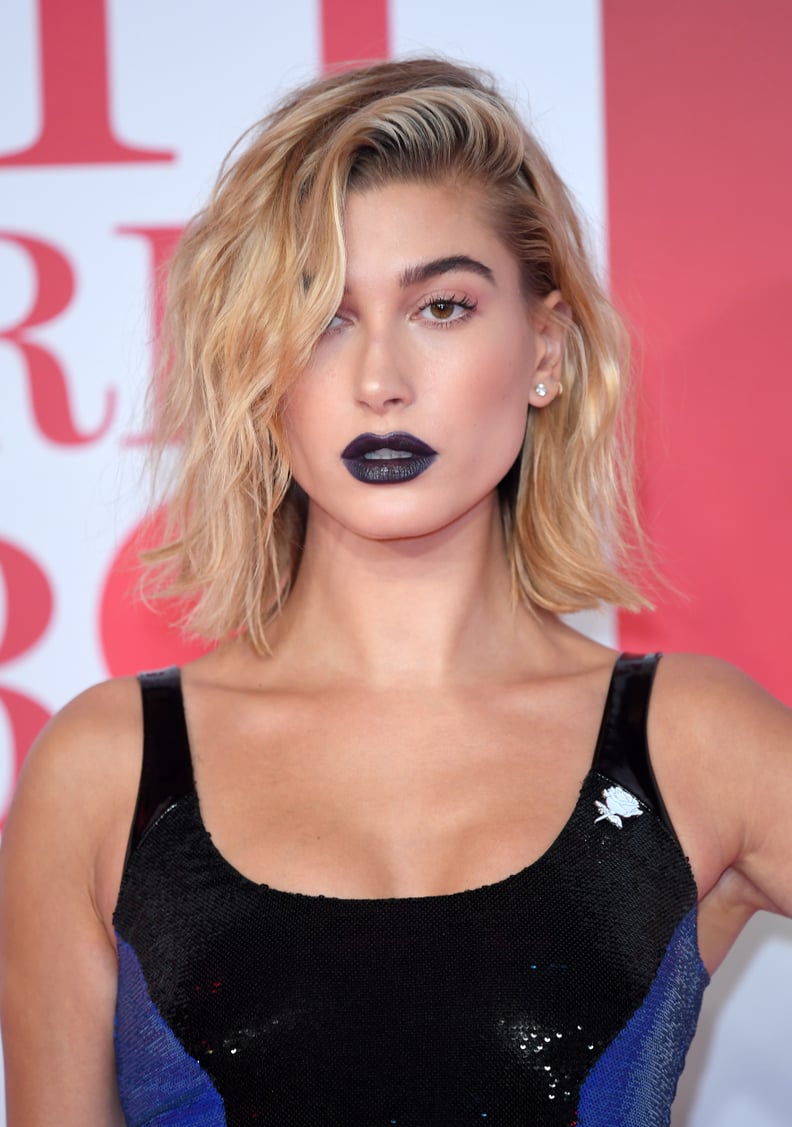 Hailey Baldwin's Bold Black Lipstick
We know Hailey Baldwin for her light, carefree, sunny makeup choices, so when the model showed up in black lipstick to this year's BRIT awards, it was a major moment. Since the February event, many lines have launched and updated their own goth-y lip color, including NYX and MAC Cosmetics.