These Jaw-Dropping Nail Art Looks Took 600 Hours to Create!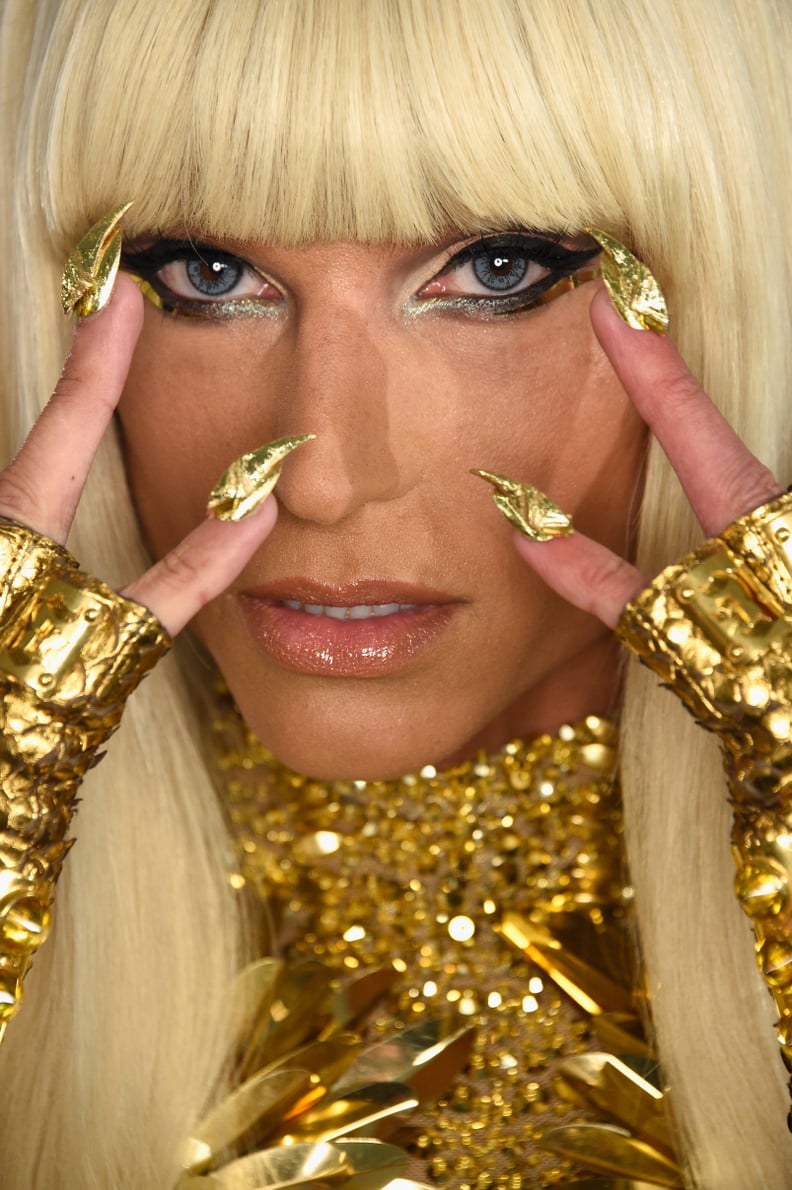 Courtesy of CND
Courtesy of CND
Every season, there is one Fashion Week show I look forward to above all others: The Blonds. Instead of showcasing the standard fresh-faced makeup, a simple ponytail, and a nude nail, I am guaranteed to see something so fantastic that it leaves me open-mouthed in awe. Phillipe and David Blond, the couple and design team behind the brand, fully embrace their beauty team's vision — especially when it comes to the nails. "The nails are an integral part of our overall story," said Phillipe (seen above).
CND has a long-standing partnership with The Blonds, perhaps because the two brands are so similar. "They so appreciate the artistry that goes into our work," said cofounder Jan Arnold, who explained that the designers' corsets have the same amount of detailing and creativity. "We're blessed to do the show."
This year, the theme behind the show was Egyptology — more specifically, the afterlife and how ancient Egyptians took their wealth and possessions with them. Nine nail artists, 600 hours, 80 feet of foil, and 15,000 crystals went into the work you're about to see, with nail tech John Nguyen spending 100 hours on the sarcophagus nail set alone. (By the way, the mummy's blond hair is cut straight from Phillipe's head.)
Perhaps even more impressive than the creations themselves is the fact that they were all made from scratch (yes, seriously!) out of CND sculpting liquids and powders and Shellac, including the precious stones, feathers, and crocodile skin. The gems get their realistic appearance from the addition of tiny shards of cellophane, which added dimension and shine to each one. "We really worked with The Blonds to send it over the edge this season," Arnold said. "Pushing the boundaries . . . that's what we do." I'm sure you'll agree — read on to see a behind-the-scenes look at the nails' creation and exclusive photos, and prepare to have your mind blown.
CND for The Blonds Beauty Test, S/S 2016