How to Rock the Emo Mermaid Bangs Seen On Gigi, Bella, and Kendall
Let's call it as we see it: The Little Mermaid is pretty emo. She spends the first half of her movie whining about how her dad doesn't understand her. So when we saw how legendary hair wizard Sam McKnight added turquoise, side-swept bangs to Fendi models' hair during the label's 2018 Spring Fashion Week Show in Milan, we thought the half-emo, half-mermaid look actually made perfect sense.
The star-studded catwalk could have been called "Blue Girl Group," because Bella and Gigi Hadid, Kendall Jenner, Kaia Gerber, and Stella Lucia all rocked the daring look. (Stella, if you recall, wore that show-stopping rose quartz hair at Alexander Wang's New York Fashion Week show — girl's got range!).
McKnight dubbed the look "petrol hair," according to Elle UK. "I wanted to use a piece of hair that's almost like a little hat," he said. "We dyed a load of hair pieces to give a sharp side parting, almost like an English school boy undercut meets Twiggy but in tones of blues and greens."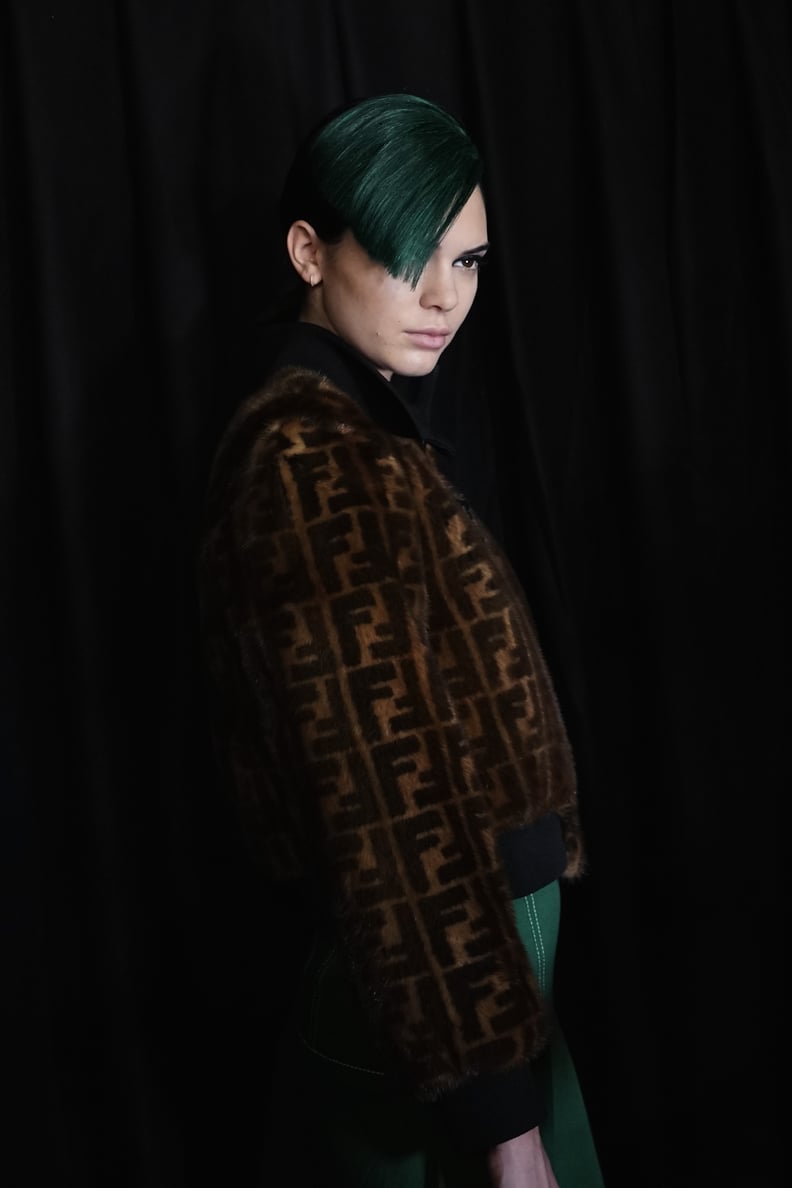 This aquatic, edgy style just may be the pop of color worthy of your Fall rotation. While it's clearly bright and unicorn-esque — as far as we know, only Marge Simpson has naturally blue hair — the look has gray undertones that subdue things enough so you'll stay seasonal.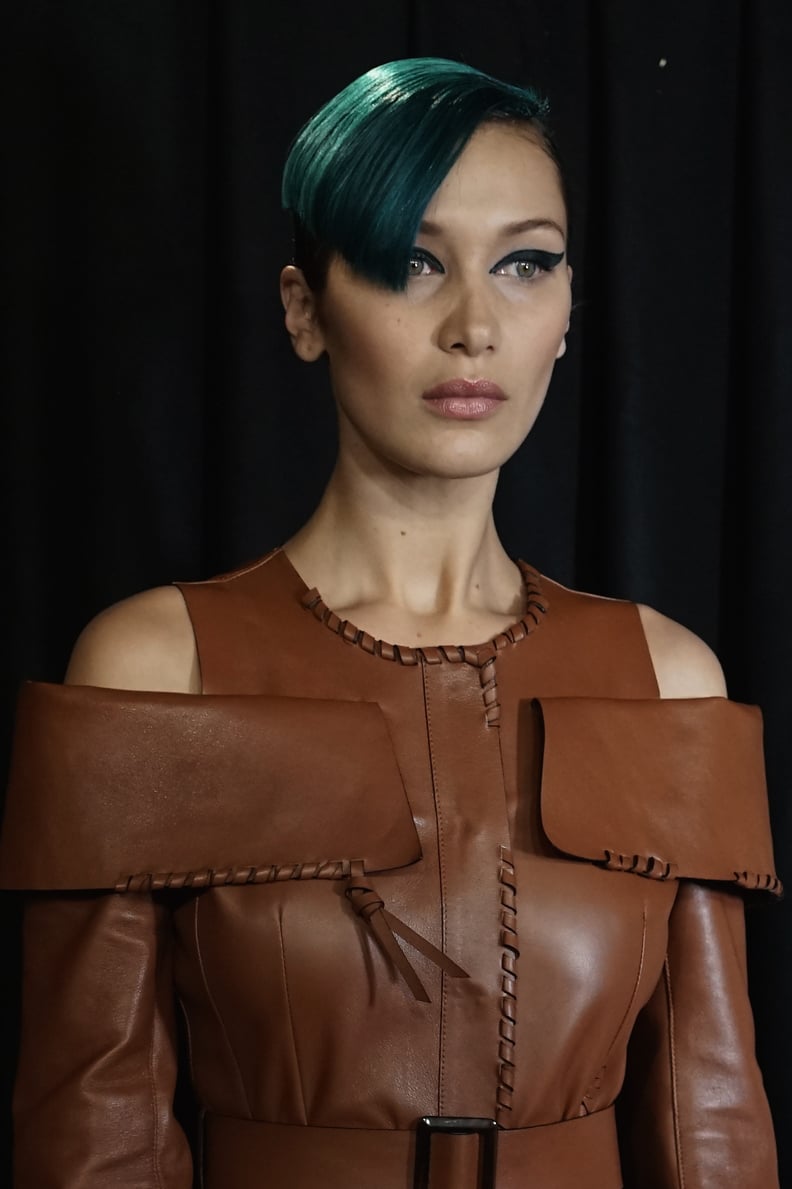 Use it as your final push to get those bangs you've been bookmarking forever.
Even if you can't call up Sam McKnight to recreate Fendi's petrol bangs on your own head, you can still rep the trend. Ahead, find some of our favorite examples from Instagram.