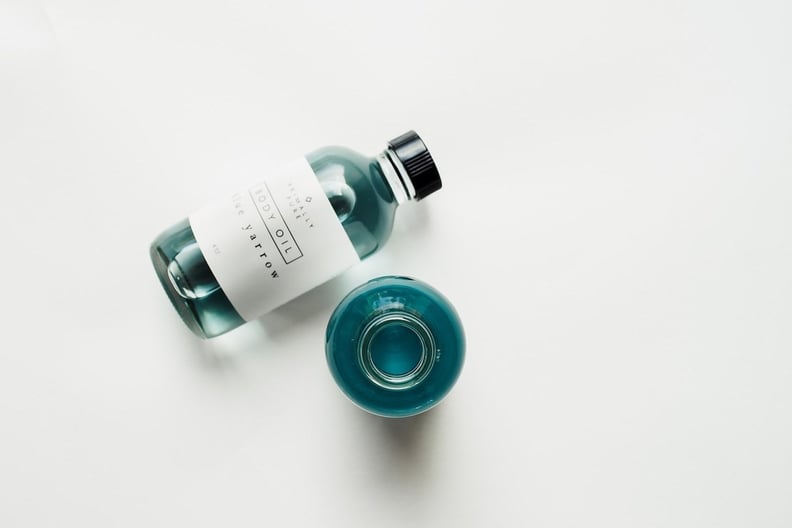 Every editorial product is independently selected by our editors. If you buy something through our links, we may earn commission.
It makes for a gorgeous Insta photo and looks so pretty sitting on your vanity, but what exactly is blue tansy and — most importantly — what are the benefits of using it?
"Blue tansy is a botanical related to chamomile, and they share many of the same anti-inflammatory and antioxidant characteristics," explained Dr. Arash Akhavan, a dermatologist and the founder of NYC's Dermatology and Laser Group.
"Its anti-inflammatory characteristics make it ideally suited for conditions of skin inflammation such as eczema, psoriasis, and acne. It also has properties that fight off oxidative stress from the environment, helping to combat premature aging."
Typically, blue tansy is extracted into an oil, and it's incredibly hydrating without leaving any sort of oily film on the skin. That makes it perfect for combination, dry, and oily skin types who want a boost of moisture. It's very safe to use, said Dr. Akhavan, though you may want to avoid it if you have sensitivity to chamomile or similar botanical ingredients.
We've rounded up a handful of blue-tansy-oil-infused skincare products, including a couple of the doctor's favorites!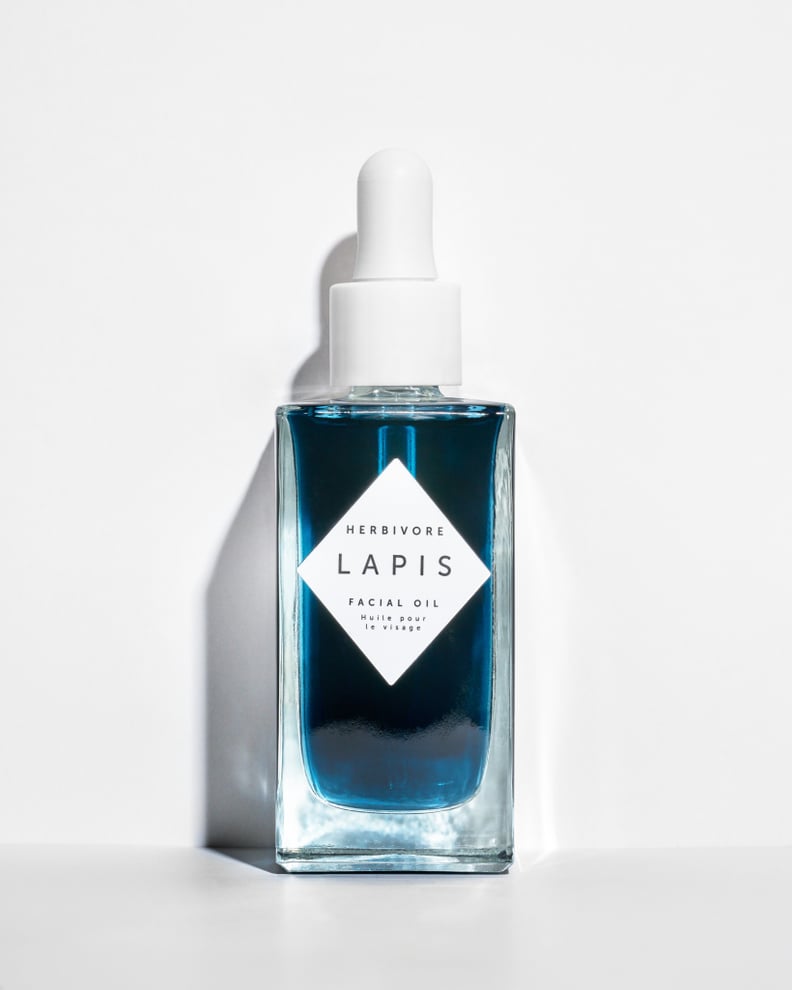 Herbivore Botanicals Lapis Facial Oil
"One of my favorite products with blue tansy is Herbivore's Lapis Oil Balancing Facial Oil ($72). It can be used twice a day on clean, dry skin," said Dr. Akhavan.
Lapis combines the soothing and clarifying properties of blue tansy with kukui nut and jojoba oils, which rebalance the skin to reduce oil production while hydrating deeply. It also contains plant-based squalane, an ingredient that creates a moisturizing, protective blanket over the skin.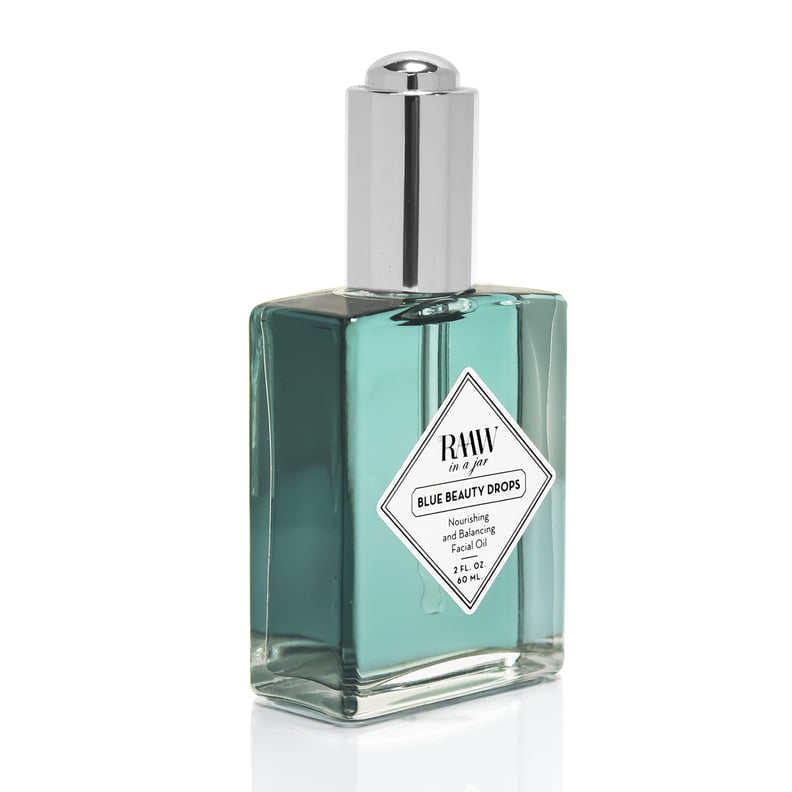 Raaw by Trice Blue Beauty Drops
Raaw by Trice offers another blue tansy facial oil option via its Blue Beauty Drops ($85). It's a serum-meets-facial-oil that boasts a buffet of antioxidants and vitamins. Star ingredients include blue tansy, added vitamin E, cold-pressed baobab seed oil (a superfruit packed with vitamin C, iron, and amino acids), ylang ylang to boost cell production and reduce fine lines, and jojoba to rebalance and heal.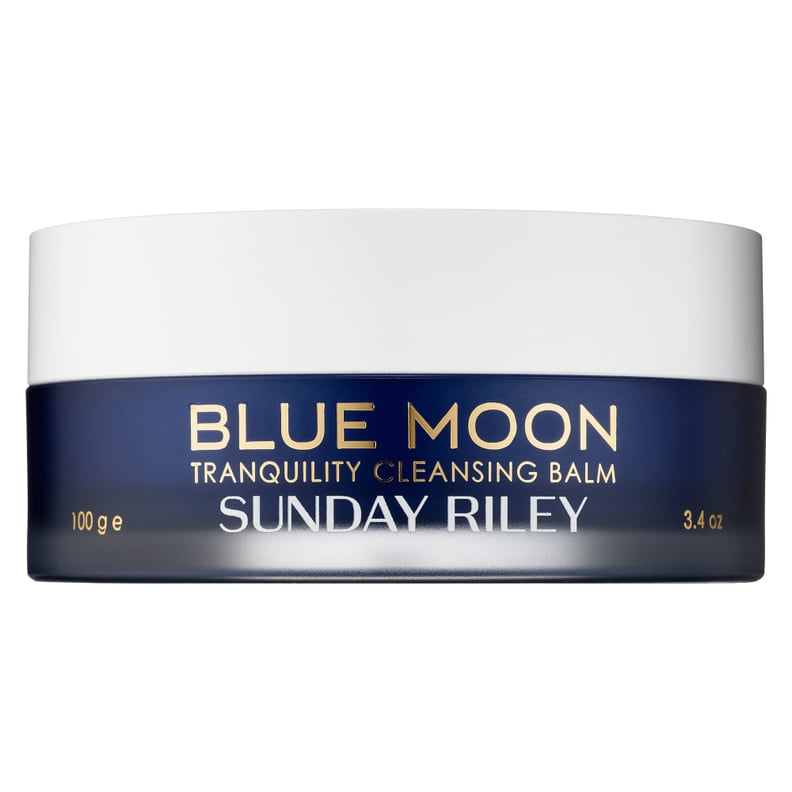 Sunday Riley Blue Moon Tranquility Cleansing Balm
Sunday Riley Blue Moon Tranquility Cleansing Balm ($50) is another one of Dr. Akhavan's top recommendations. "[It's] a makeup remover and cleanser that can also double as a hydrating mask treatment when left on skin for 20 minutes," he said.
It utilizes sugar-based cleansers to gently remove makeup, dirt, and oil while cocoa butter deeply nourishes and protects. It also contains mimosa flower wax to condition and tangerine and sweet orange essential oils to tone and clarify while soothing the soul.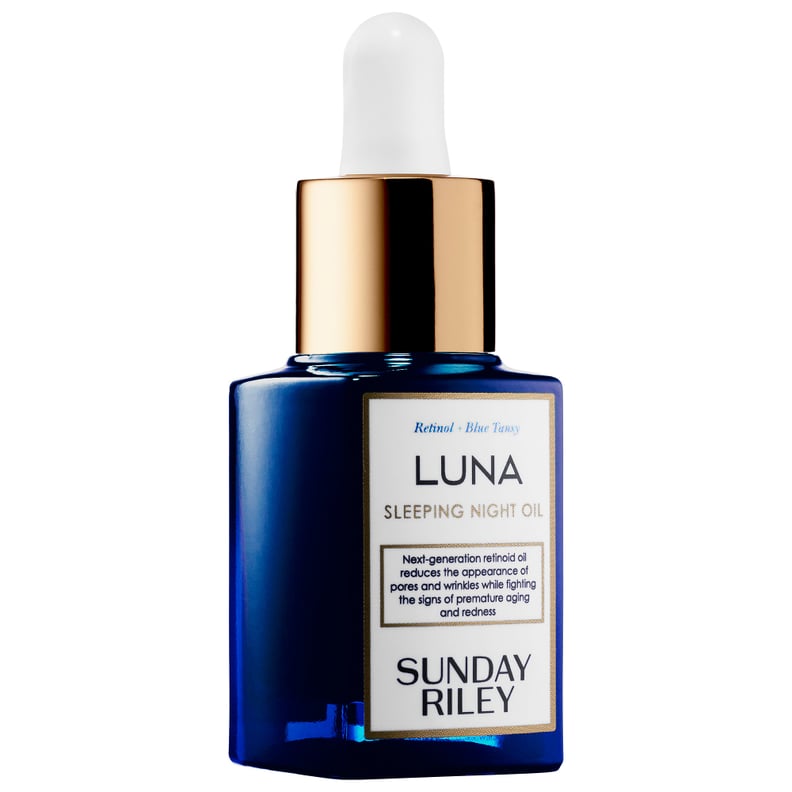 Sunday Riley Luna Sleeping Night Oil
In addition to the Cleansing Balm, Sunday Riley also makes its Luna Sleeping Night Oil ($105). It's a wonder product for all skin types, including those with sensitive, oily, and acne-prone skin.
As the name indicates, you apply it as an overnight treatment. While you sleep, the oil improves skin texture, reduces pore size, and plumps skin to reduce fine lines. Along with calming blue tansy, it contains transretinoic acid ester, a version of retinol that's more gentle on the skin, and chia seed oil, loaded with skin-loving omega-3 fatty acids.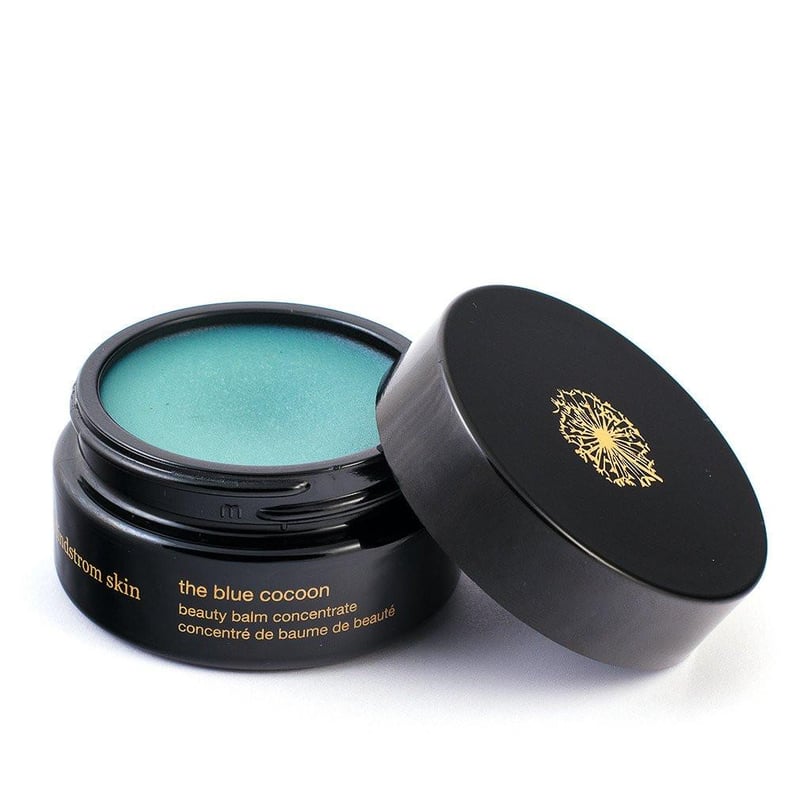 May Lindstrom The Blue Cocoon
The price tag on May Lindstrom's The Blue Cocoon ($180) may make you gasp, but according to the rave reviews it gets, the results will have you doing the same! This blue-hued balm is intended specifically for the delicate, wrinkle-prone area around your eyes. A tiny dab is all you need, which melts quickly into the skin to calm, plump, and brighten.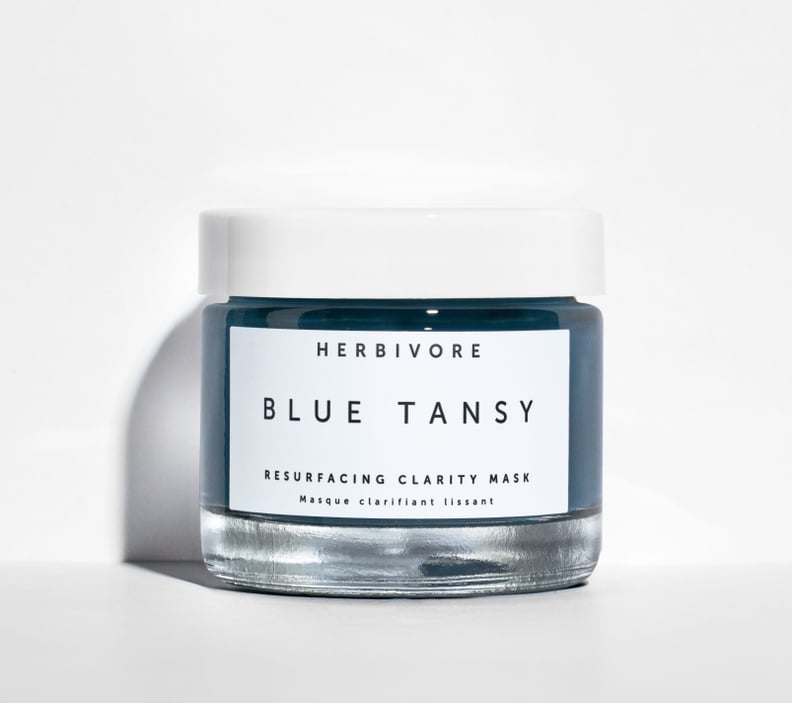 Herbivore Blue Tansy AHA + BHA Resurfacing Clarity Mask
The fusion of AHA and BHA in Herbivore's Blue Tansy AHA + BHA Resurfacing Clarity Mask ($48) makes it a top-notch option for those with oily or acne-prone skin. The salicylic acid zaps oil and zits while AHAs — via pineapple and papaya — gently resurface the skin to reveal a brighter, more even complexion. The blue tansy oil sweeps in to soothe and calm irritated, red skin.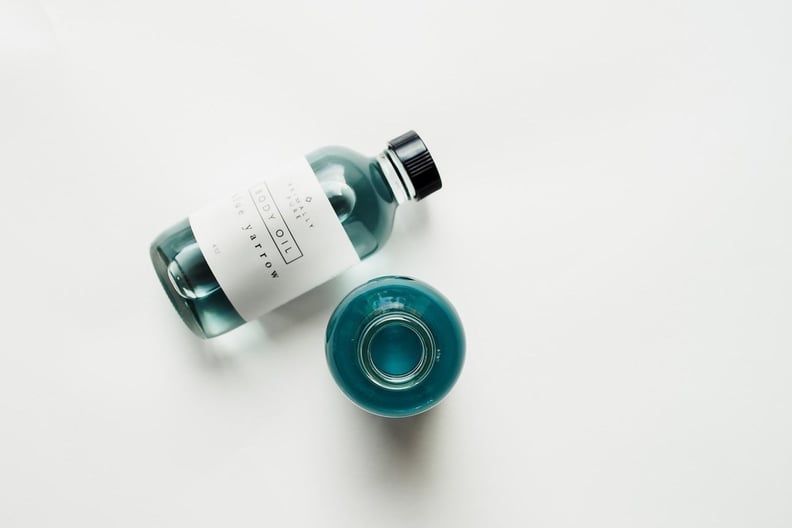 Primally Pure Blue Tansy Body Oil
You've got your face covered; now let's talk about all-over care! Primally Pure's Blue Tansy Body Oil ($46) combines blue tansy with a host of ultramoisturizing ingredients including coconut, sunflower, kukui nut, sweet almond, argan, and pomegranate. These ingredients work together to majorly hydrate the skin. Try it with a dry brush to detox while you moisturize.