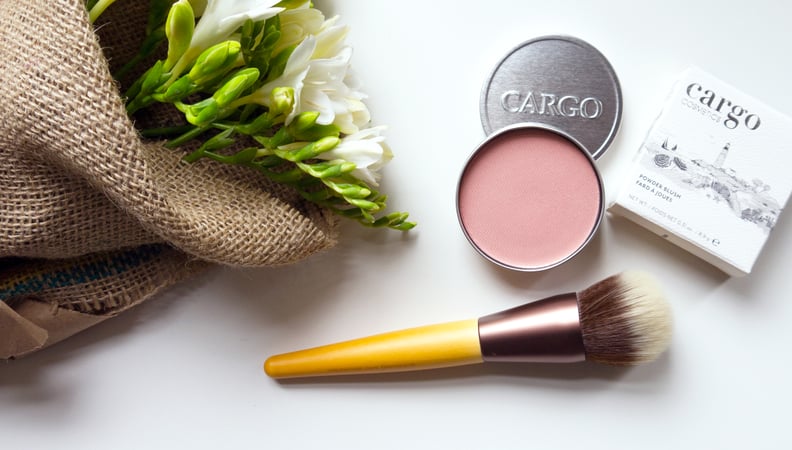 POPSUGAR Photography | Sarah Lipoff
POPSUGAR Photography | Sarah Lipoff
Blush is one of the few things I have in my well-curated cosmetics case. I apply it over tinted moisturizer every morning and my face instantly brightens up. Even on the dullest of days, blush gives my makeup routine life. However, the journey to finding the perfect shade for my skin tone wasn't easy. There were plenty of awkward moments as I stood in front of a mirror at Sephora looking either like a clown or like I was embarrassed to the point of no return. So when I finally discovered the product that fit just right, it was like I hit the jackpot. And now you can too, if you pick up the August POPSUGAR Must Have box.
The big winner? Cargo Cosmetics Powder Blush in Big Easy. The sheer, rosy pink powder lets me customize and build to create the perfect shade for me. Despite my minimalist ways, blush is a staple that I use year-round to look fresh-faced and give my skin a healthy flush. I can use it when my skin is light in cooler months and when my skin is sun-kissed during the Summer or when I go on vacation, making it the perfect transitional product for when the seasons change.
Since this chameleon blush is so versatile on one person, we put it to the multiple skin-tone test. See how it performed!
Fair