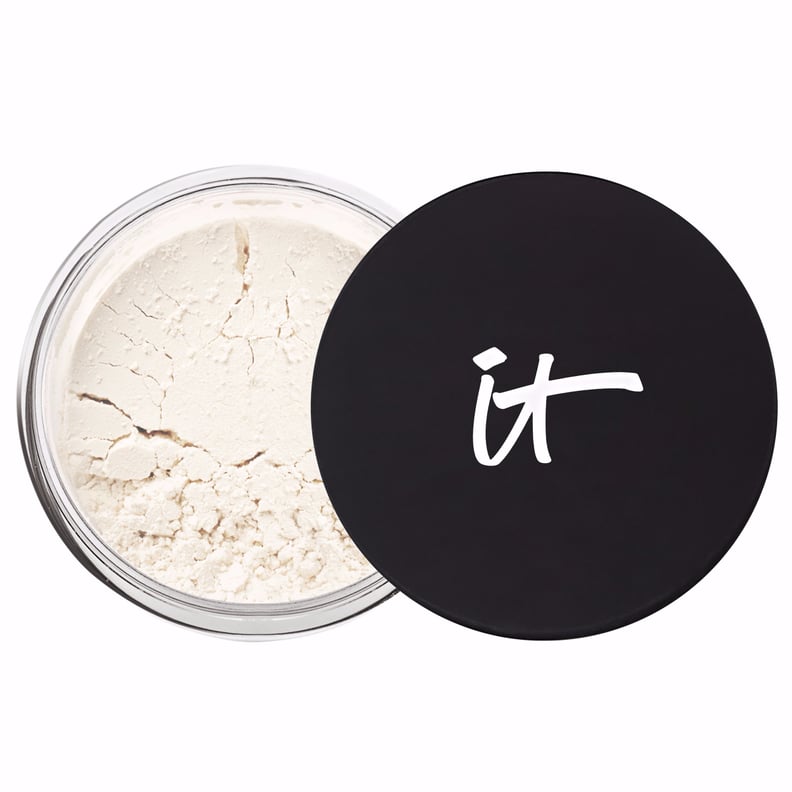 For the record, I would pretty much try any product, DIY miracle remedy, or voodoo ritual under the sun if it meant extending a good hair day an extra day (or three). So, when a close friend let me in on her little secret that It Cosmetics Bye Bye Pores Loose Powder ($24) — as in the makeup setting powder you likely already have in your beauty bag — was her favorite dry shampoo, I immediately started digging through my collection.
As soon as I came across the unsuspecting powder, I decided to put it through the greasy roots test. Read on to see how a lineup of dry-shampoo junkies, an expert stylist, and even the ladies at It Cosmetics have been using this overachieving powder to freshen their roots — with the before and after photos to prove it.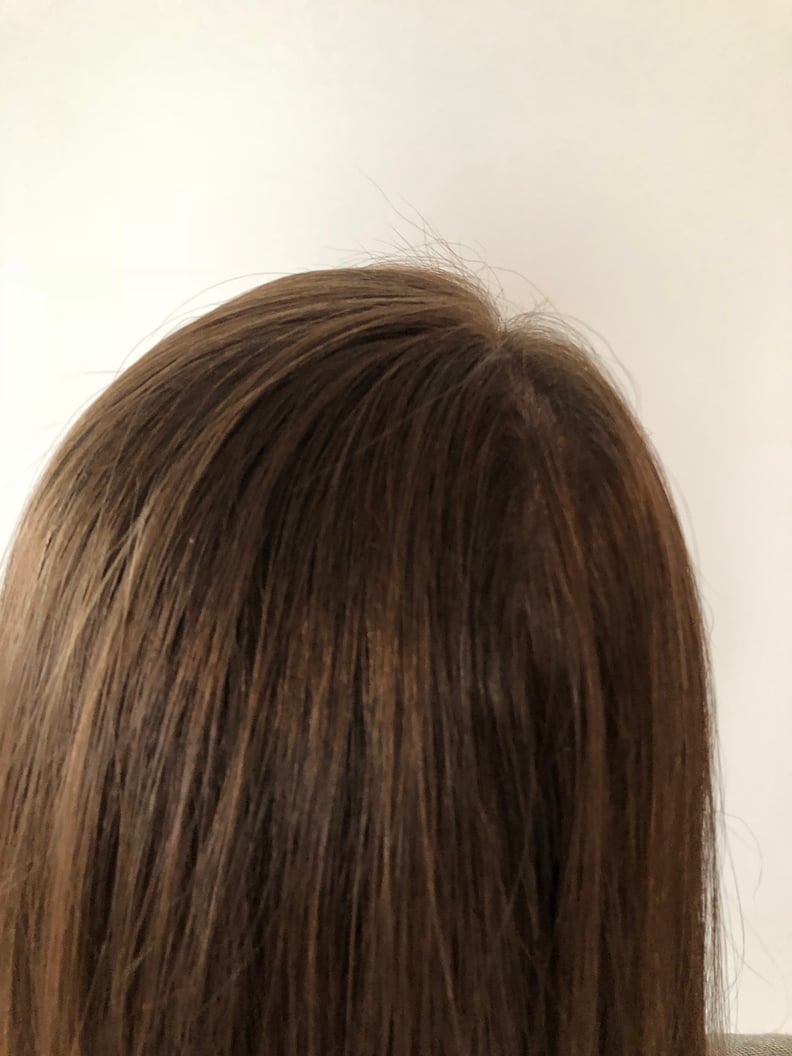 Tester 1: Before
I first put the setting powder to the test on three-day-old post-workout hair to get a true read on its oil-sopping abilities. One sprinkle of the fine white powder applied at the roots and it pretty much disappeared upon contact, leaving a naturally matte finish in its wake.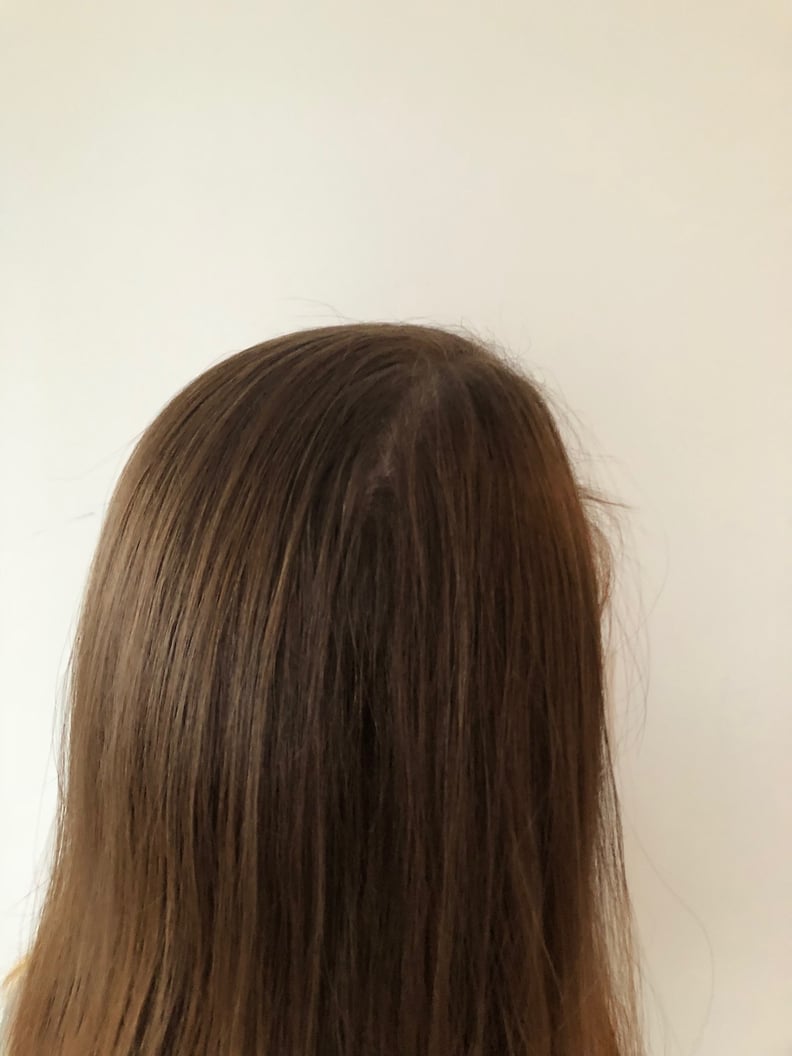 Tester 1: After
The talc-free formula instantly soaked up excess oil better than any quality dry shampoo at the top of my current lineup and left cleaner, less greasy roots as a result.
The application was surprisingly easy. At first, I tapped the product into my hands, which got a little messy in my bathroom but which was effective nonetheless. Then, I tapped a sprinkle directly at the root straight from the jar, which made it hard to control quantity. I found the best way to evenly apply the product was tapping some into the cap and using a fluffy brush to dust the powder along your roots, section by section.
I actually found this to be even more effective at combating the grease-factor than a powerhouse aerosol spray. But the real game-changing difference for me was the soft, silky feel that replaced the typical hay-like, chalky texture that's inevitable with most other dry shampoos.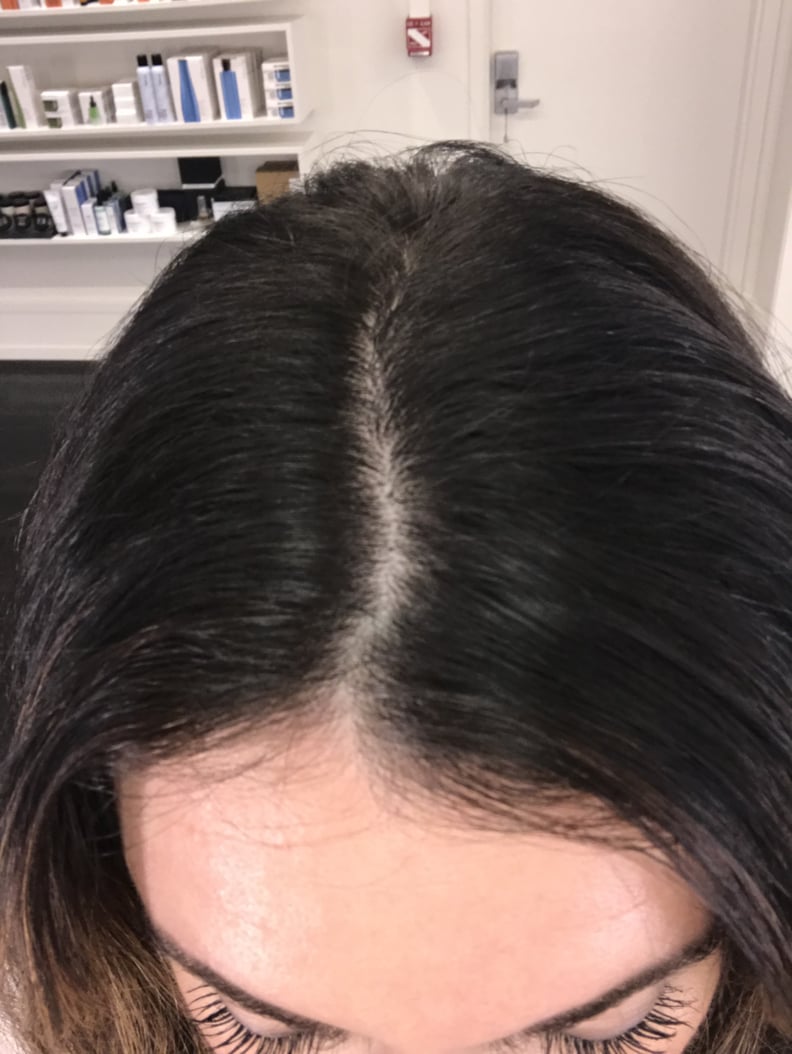 Tester 2: Before
I then passed a sample to expert stylist Meri Kate O'Connor of Eva Scrivo Salon in New York City to get a professional opinion. "I do love this product! I think it works great as a dry shampoo and the fact that there is no talc in it really is a game changer," noted O'Connor.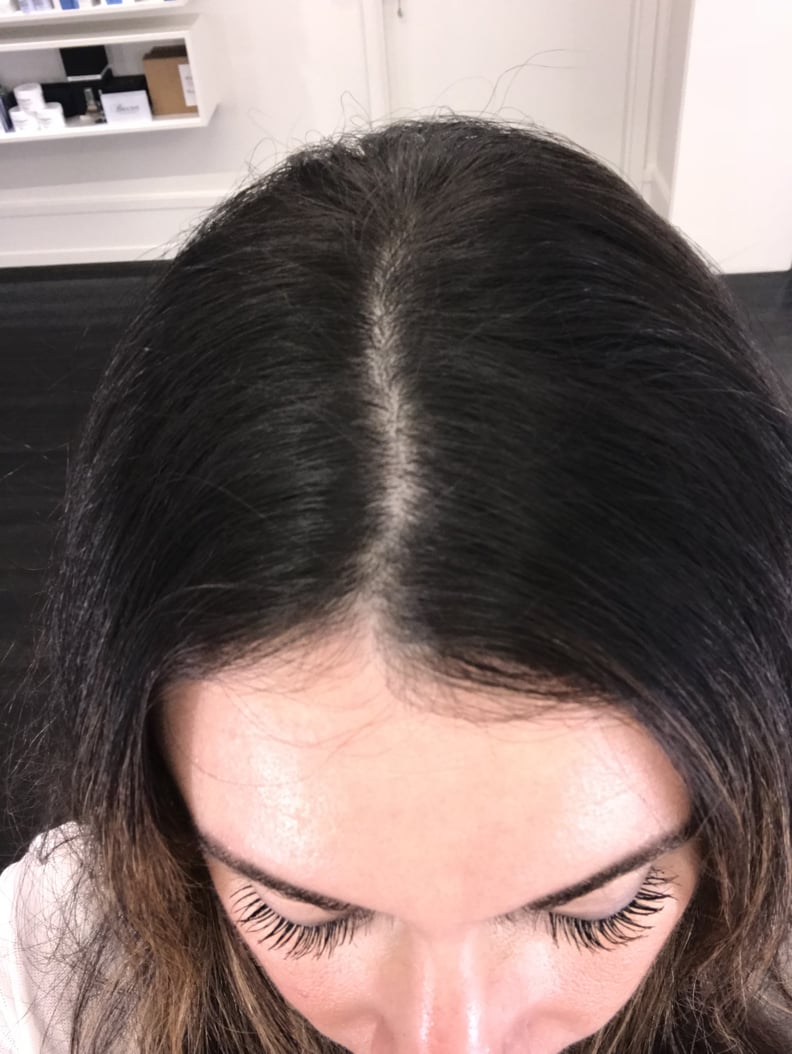 Tester 2: After
"I think the easiest way to apply it is with a large blush brush. Since it is a powder in a jar, using the poof that comes with the powder can cause too much product to come out on your hair. When I used a brush, I was able to tap the excess product off for more control over how you can apply it," said O'Connor. "I definitely felt like the product lasted just as long as other dry shampoos I have used in the past, but the best part was it did not leave my hair feeling gritty or texturized, which I love. I think this would be ideal for all hair types for those who don't want to feel the grittiness of a traditional dry shampoo in their hair!"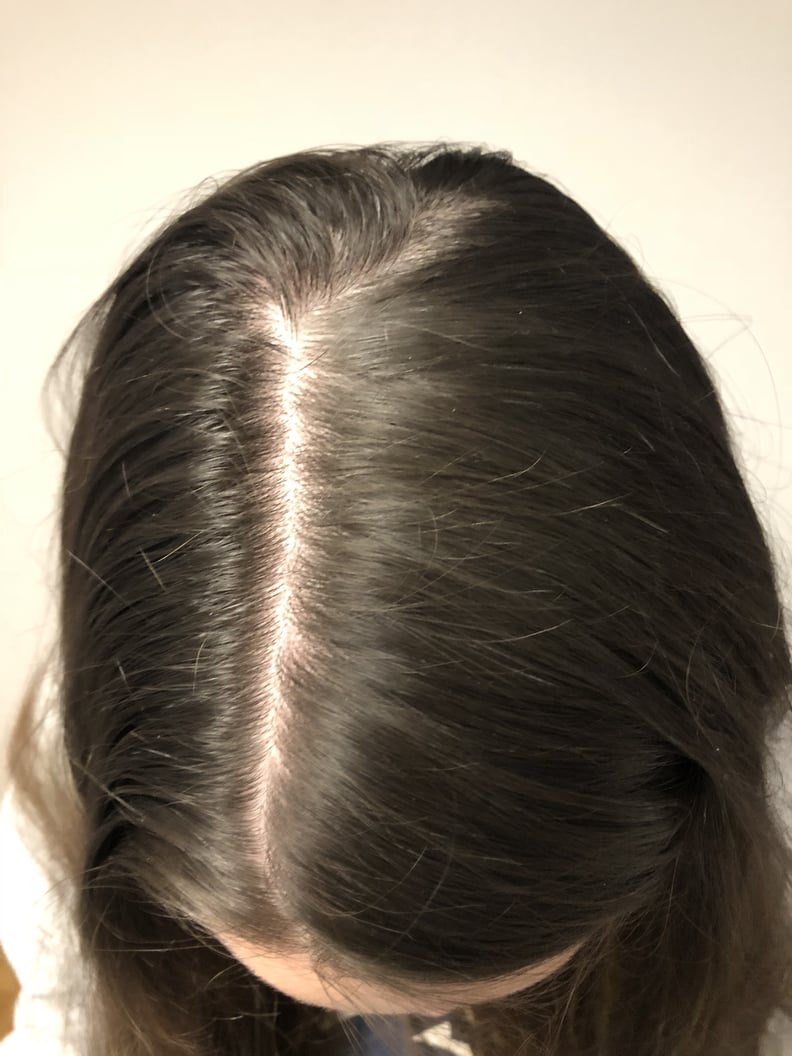 Tester 3: Before
Even a dry shampoo snob who stands by her award-winning drugstore favorite aerosol became a believer. "I was definitely at the point where my roots were noticeably greasy that they almost looked wet. I was worried the powder would make my hair turn white, but it instantly absorbed and disappeared upon application, leaving me with fresher-looking roots," noted Tester 3.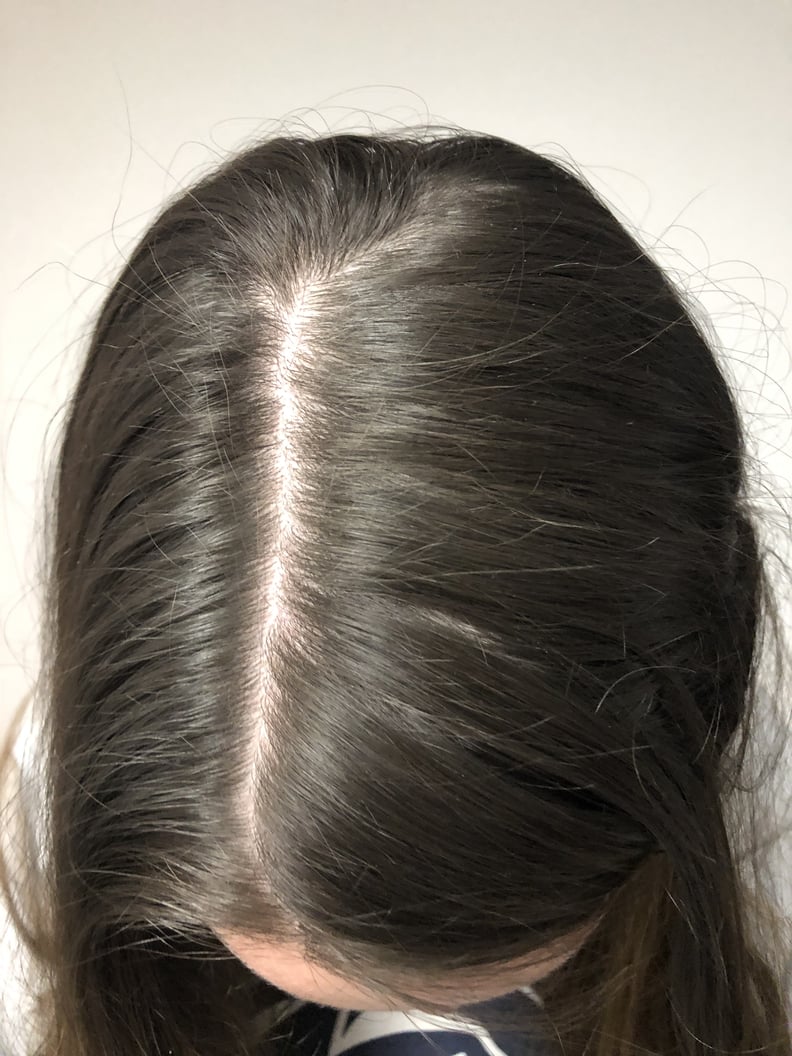 Tester 3: After
"My hair typically becomes a weird texture, turning stiff or ashy when I use dry shampoo despite looking refreshed, but dabbing on this setting powder actually made it feel softer, almost to the point of freshly washed softness. My favorite part was that I can throw it in my bag and quietly and discreetly apply it in the bathroom while at work or in a restaurant without being so obvious with a noisy, bulky bottle," she added.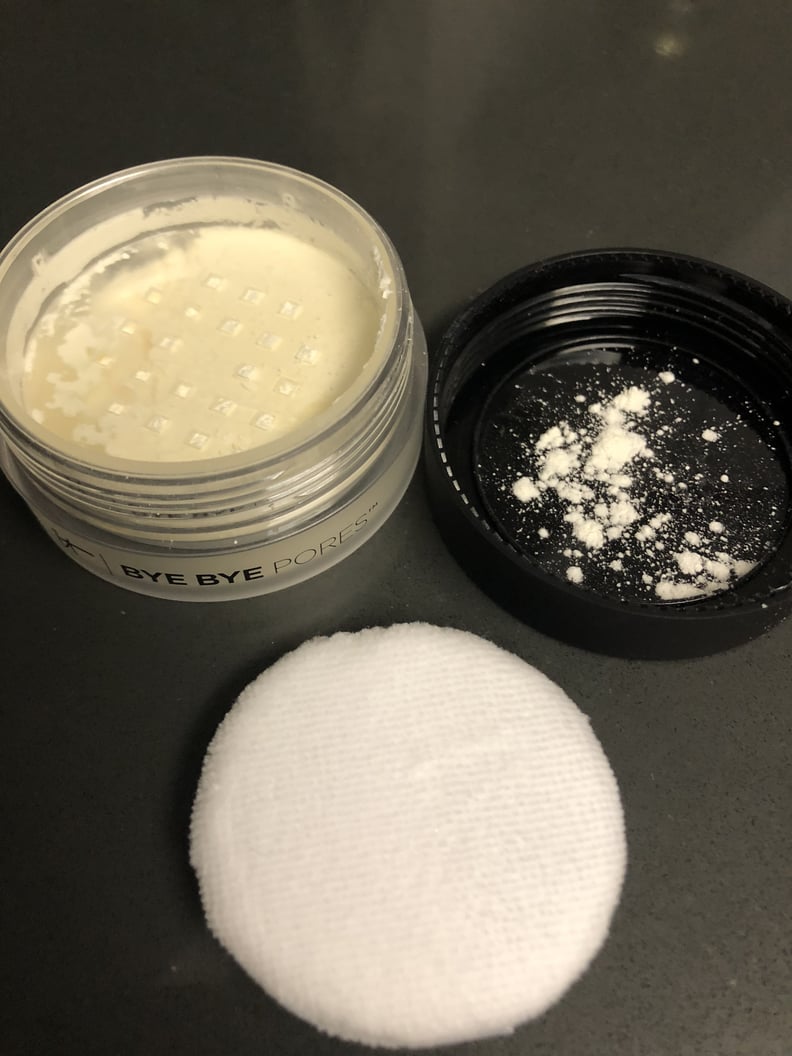 Even the ladies at It Cosmetics can stand behind the added benefits of this multipurpose setting powder. "Not only is there zero white residue left behind, but it adds a sick amount of volume and I can go without washing my thin AF hair for twice as long," noted Erica Greenbaum, AVP. Her favorite way to apply it? "Just pour a small amount in your hands and rub it right in!"
Are you convinced yet?