Every editorial product is independently selected by our editors. If you buy something through our links, we may earn commission.
Getting to watch Cardi B gleefully unbox beauty products brings the same kind of joy as waiting for your favorite sibling to open up the Christmas present you got them. Take, for instance, the time the "Bartier Cardi" rapper screamed "Eeeow!" upon receiving a personalized, bedazzled cosmetics case full of J Lo's new Inglot line. (Wouldn't you?) But the expectant mother took a more somber note during her latest unboxing session, and the heartbreaking reason why might make you wish you wore waterproof mascara today.
In a video Instagram posted to her Instagram account, Cardi showed off the daunting amount of packages that were waiting for her upon her return home to New York. (Good problems!) "I've got so many boxes, look, look, look," she said. First up was a box from the Elizabeth Taylor Foundation. Some of the swag included a collector's Barbie, "beautiful, shiny rings," and an assortment of the late star's iconic perfumes.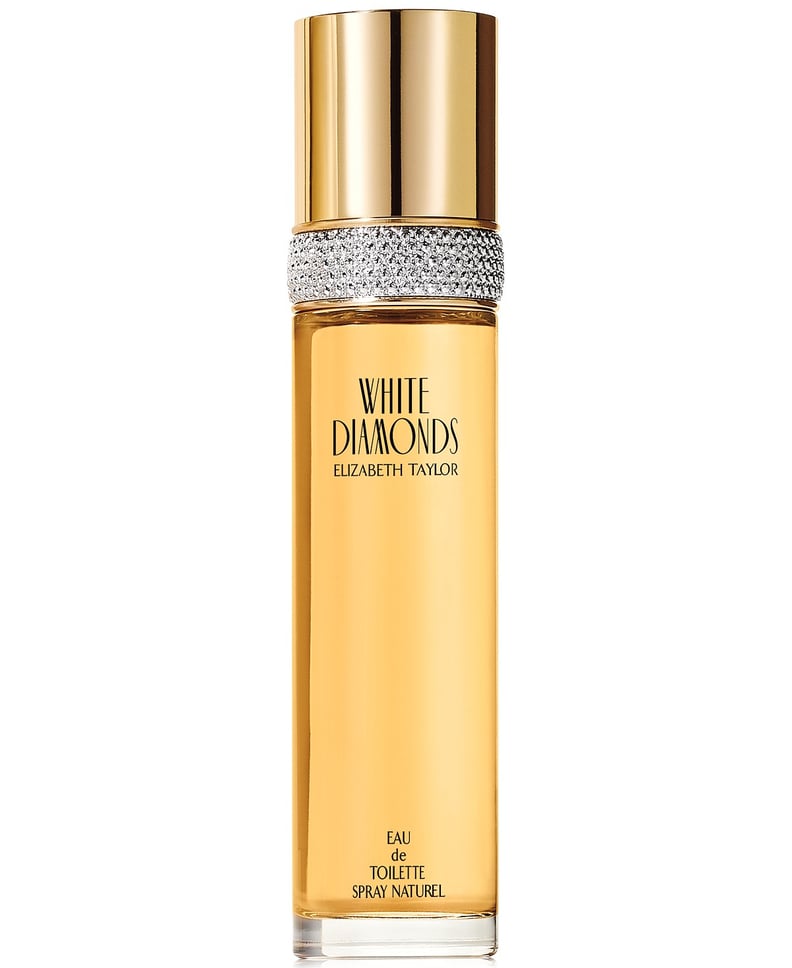 Although Cardi was excited, she admitted that the last item made her "really sad." Cardi revealed, "My grandmother from my mother's side used to love and always wear these perfumes. I miss her so dearly. She's in heaven right now."
While celebrity fragrance lines abound today, Elizabeth Taylor forged new ground back in 1987 through partnering with Elizabeth Arden to create Passion. The actress, whose career spanned from the mid-1940s until her death in 2011, was one of the very first celebrities to launch a perfume.
In 1991, she followed her first up with her most famous offering, the floral White Diamonds ($69). Imma let you finish, but that scent is one of the top-selling fragrances of all time — according to the brand, four bottles are sold every minute.
Before her death, Elizabeth said that, "I had no idea that White Diamonds would become a classic when we began, but I am thrilled it has because it means we have really succeeded in giving women a little bit of luxury every day." Just another lady making money moves!