10 Crazy Cat Lady Beauty Products You Need Right Meow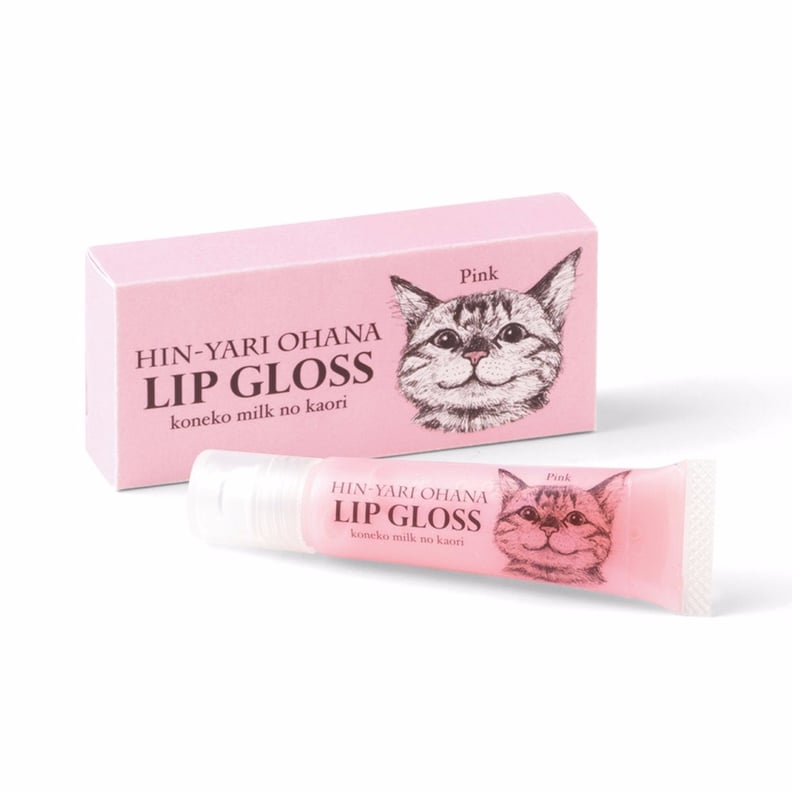 The term "crazy cat lady" has lost much of its effect as a pejorative term in recent years, as cat-loving women everywhere proudly claim it as their own, like an empty Amazon Prime box. If you identify as a cat lady, you can now literally wear your affection for all things feline on your face with a line of vegan skincare and beauty products from Crazy Cat Lady Concoctions.
Crazy Cat Lady has covered all the bases for cat-loving ladies who simply want to curl up at home and groom themselves. It features soaps, creams, lip balms, body scrubs, and mists, along with some candles and "kit-tea"-approved teas. Keep reading for a selection of punny products (like "Eye of the Tiger Feliner" and "Furever Young Age Defense Serum") that will have a pawsitive effect on your purrsonal hygiene.
— Additional reporting by Sarah Siegel
01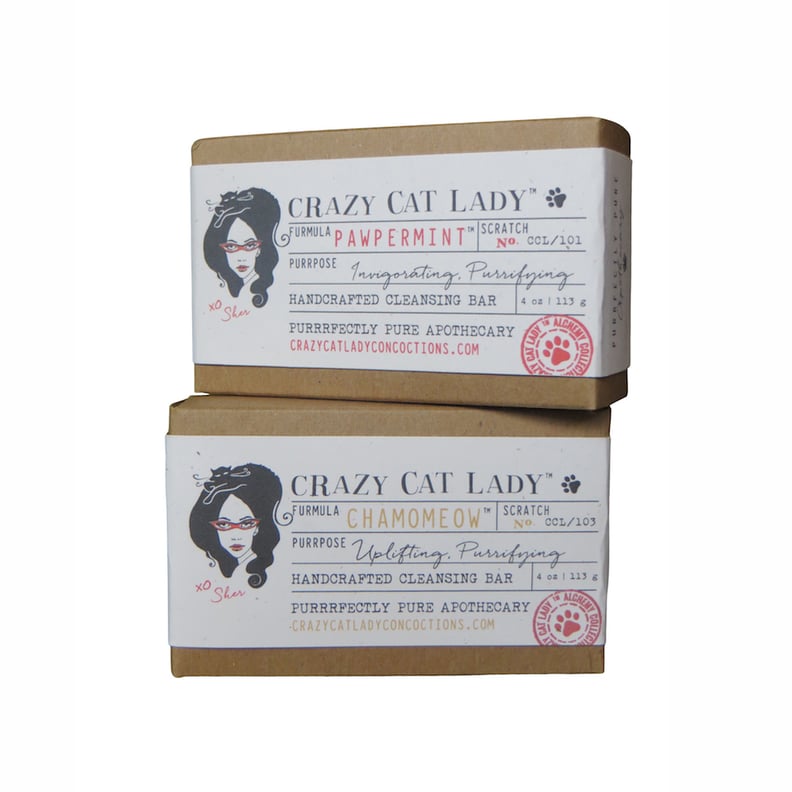 Organic Artisan Soap in Pawpermint or Chamomeow
Gentle and aromatic, these soaps are made from a blend of essential oils, shea butter, and plant powders to promote relaxation and cleanliness.
02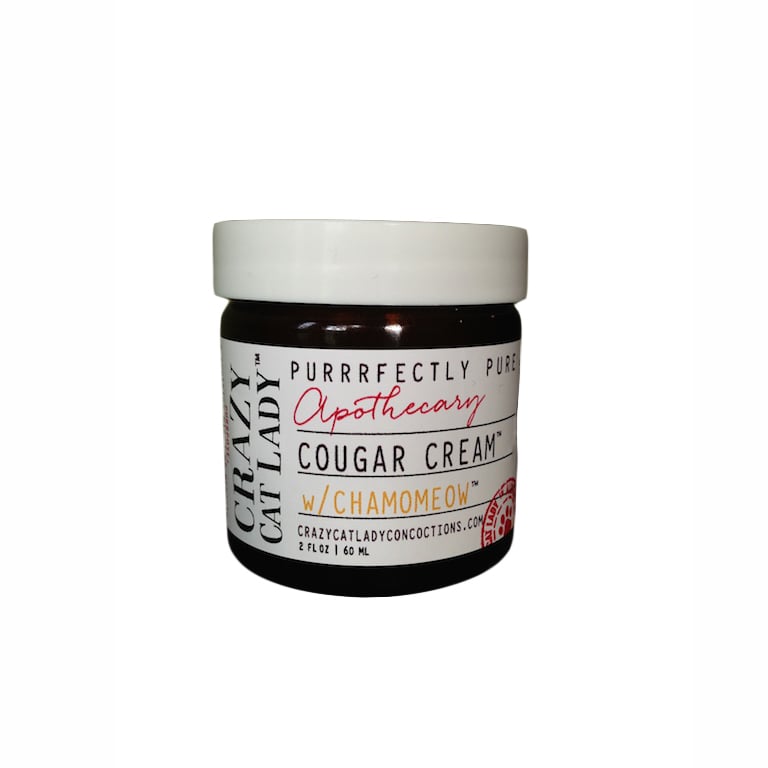 Chamomeow Cougar Cream
Another term worth reclaiming? "Cougar." Cougars are powerful animals! Get your paws on some of this nourishing cream formulated with willow bark and teas to replenish tired skin.
Chamomeow Cougar Cream ($38)
03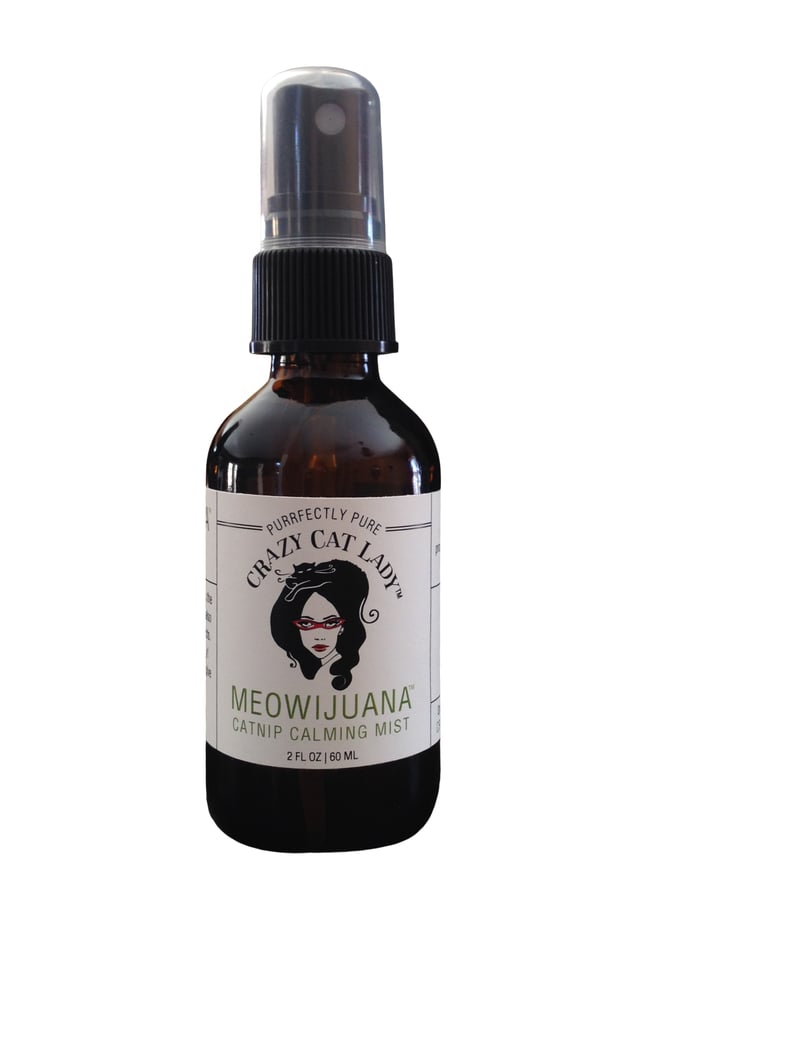 Meowijuana Catnip Calming Mist
Mental soother? Check. Sleep promoter? Check. Bug repellent? Check! This fine, minty mist kills several birds with one stone, and then leaves them on your doorstep.
04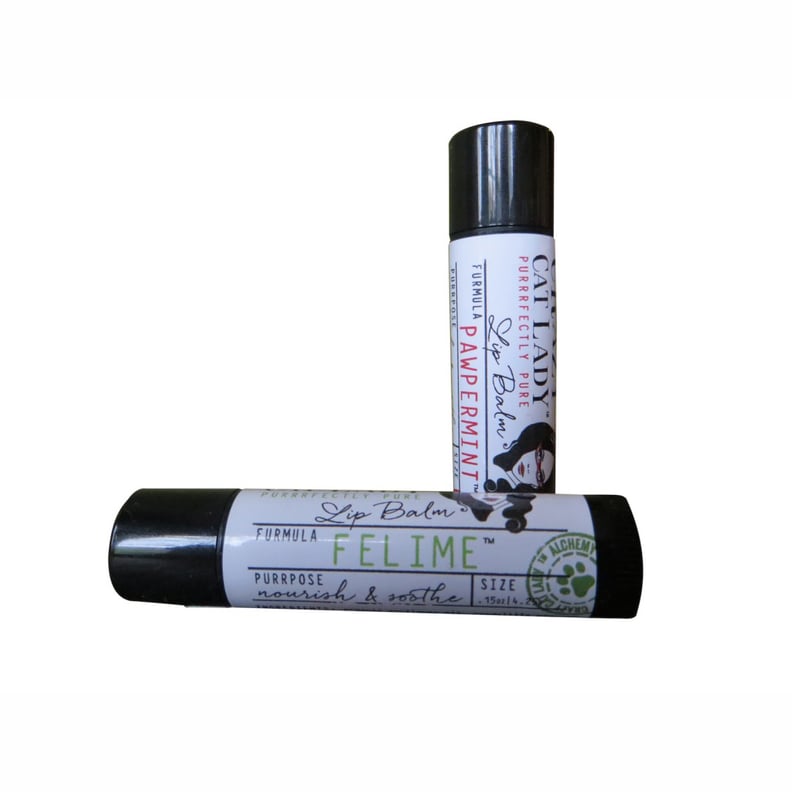 Organic Vegan Lip Balm
Made from all-natural oils, waxes, and extracts, these vegan lip balms leave lips buttery smooth (but without involving any actual butter).
05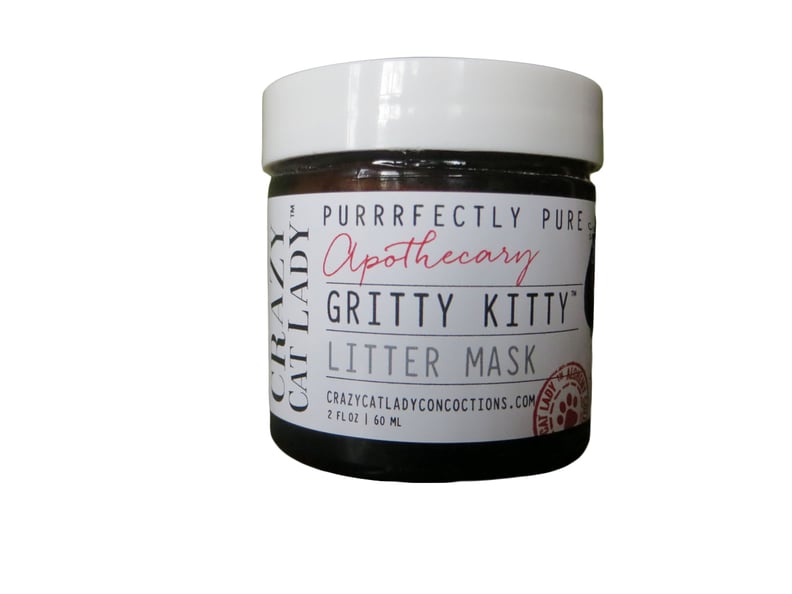 Gritty Kitty Purrifying Litter Mask
Yes, displaying this jar in your bathroom will put the "crazy" in "crazy cat lady" but the mask doesn't actually include any cat litter. Rather, it's a detoxifying blend of absorbent clay sourced from volcanic ash that minimizes blemishes and cleans pores.
06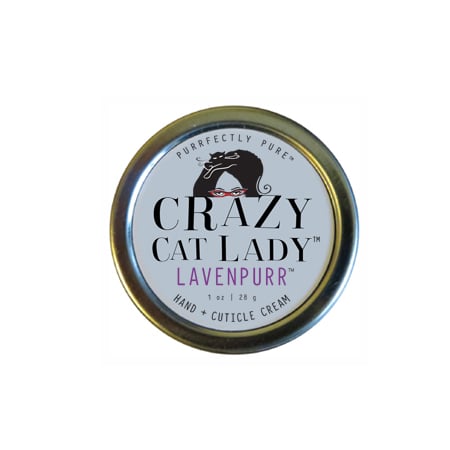 Lavenpurr Organic Hand and Cuticle Cream
Keep those cat-loving hands pet-ready with an organic salve made of soothing ingredients such as coconut oil, sunflower seed oil, vitamin E, and lavender oil.
07
Furever Young Age Defense Serum
This facial oil will keep you looking and feeling as young as a kitten with its hydrating combination of vitamin E, rose geranium, lavender, safflower seed, sweet almond, jojoba, and apricot kernel.
08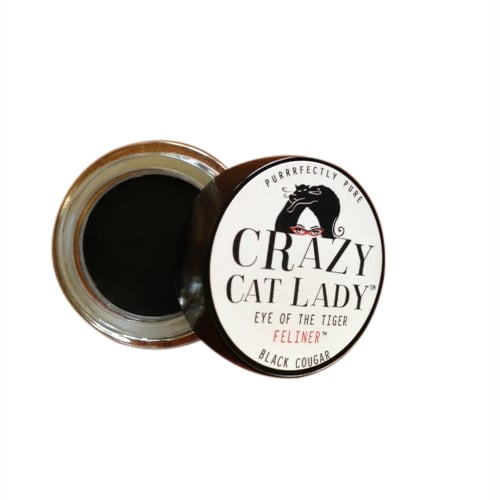 Eye of the Tiger Feliner
Achieve the purrfect cat eye with this vegan gel-formula eyeliner in the shade of (what else?) Black Cougar.
Eye of the Tiger Feliner ($18)
09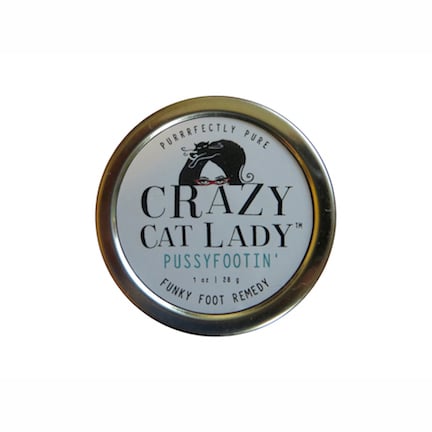 Pussyfootin' Funky Foot Remedy
This soothing foot and muscle salve provides a little TLC to dry, cracked heels and aching muscles with its blend of clove, wintergreen, peppermint, and eucalyptus.
10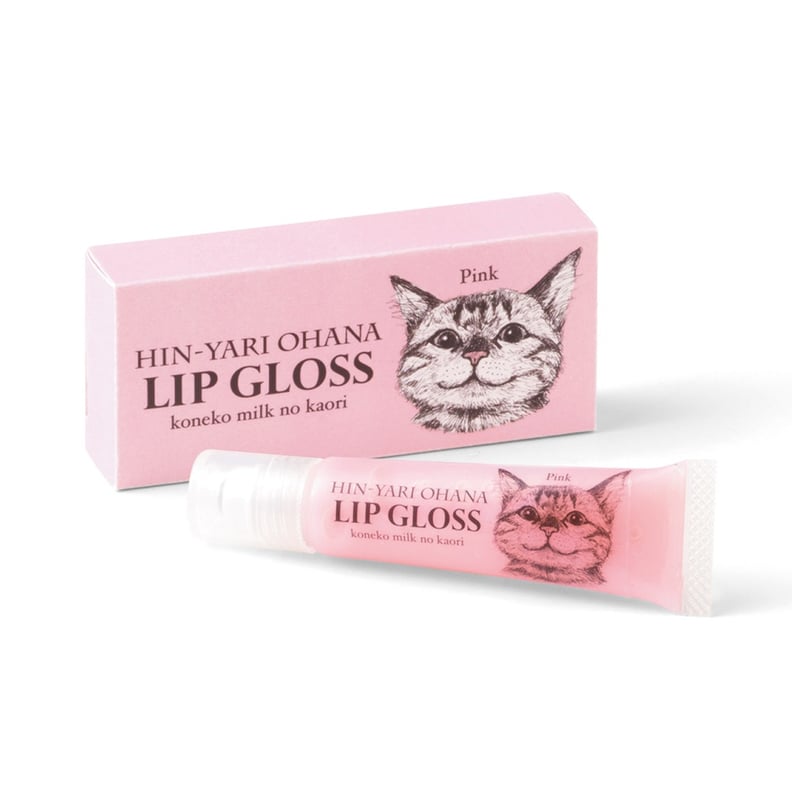 Hin-Yari Ohana Lip Gloss
This lip gloss is supposed to simulate the feeling of a cat's nose with a metal rollerball tip and tingling cold ingredients. It comes in three shades so you'll be able to wear it with every makeup look.
Although the Hin-Yari Ohana Lip Gloss is only available in Japan, it might be worth the trip for true kitty-lovers!